I'm excited to be joining my Instagram favorites again today in sharing our "Creative Christmas Tablescape Inspiration" with you. This is such a talented group of bloggers and we all have become such good friends, chatting every day. You will definitely be inspired by all of the tables they are sharing on this tour! If you are coming over from Stacy of Bricks n' Blooms welcome!
Collecting pottery pieces was something I used to luv doing and something I think I really need to get back to. When we first moved to Vermont about 10 years ago, the first thing I wanted for our home was handmade Vermont pottery for our everyday dishes. D. Lasser was just down the road from where we had enjoyed a ski house in Londonderry, Vermont for several years before moving to our permanent home in Vermont. There is where I purchased this mixed collection of handmade pottery pieces that I am sharing with you today at our coastal Maine home.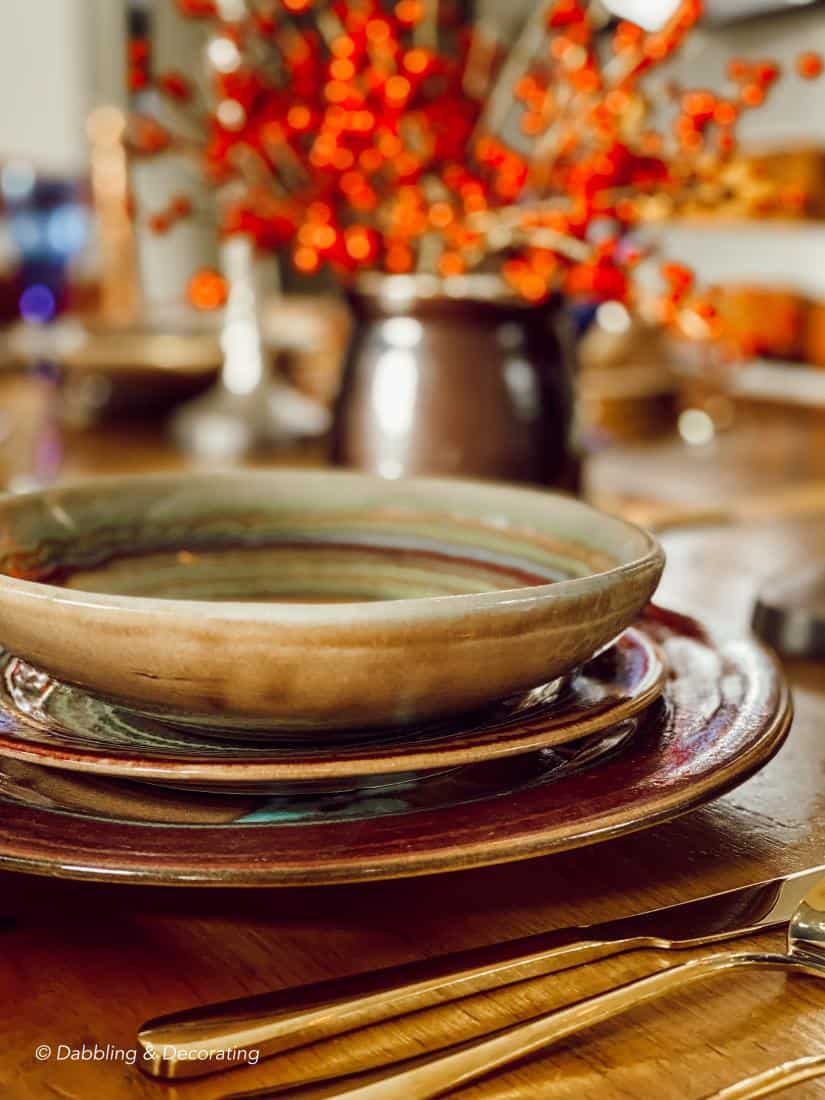 Creating this table truly inspired me to start collecting pottery pieces again!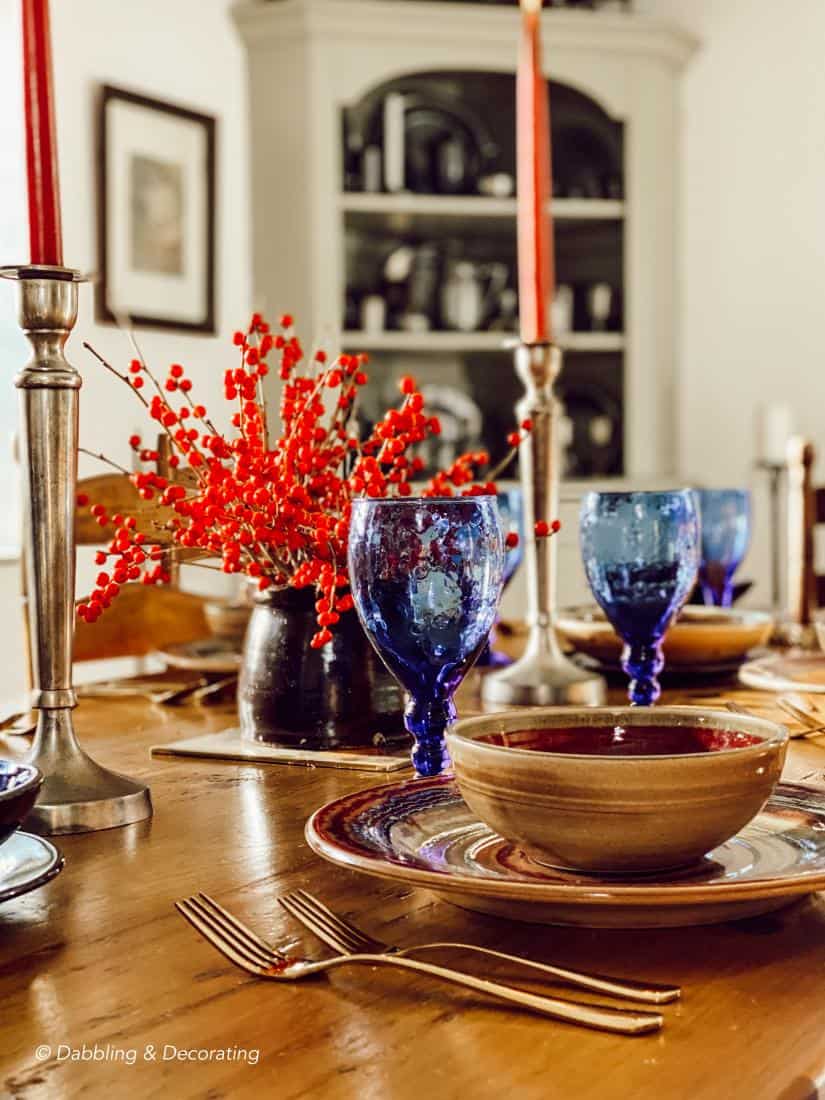 I found the beautiful glass goblets while thrifting this past summer in Ogunquit, Maine for just $5. These blue glasses always add such rich color to our tables whether their indoors or outdoors!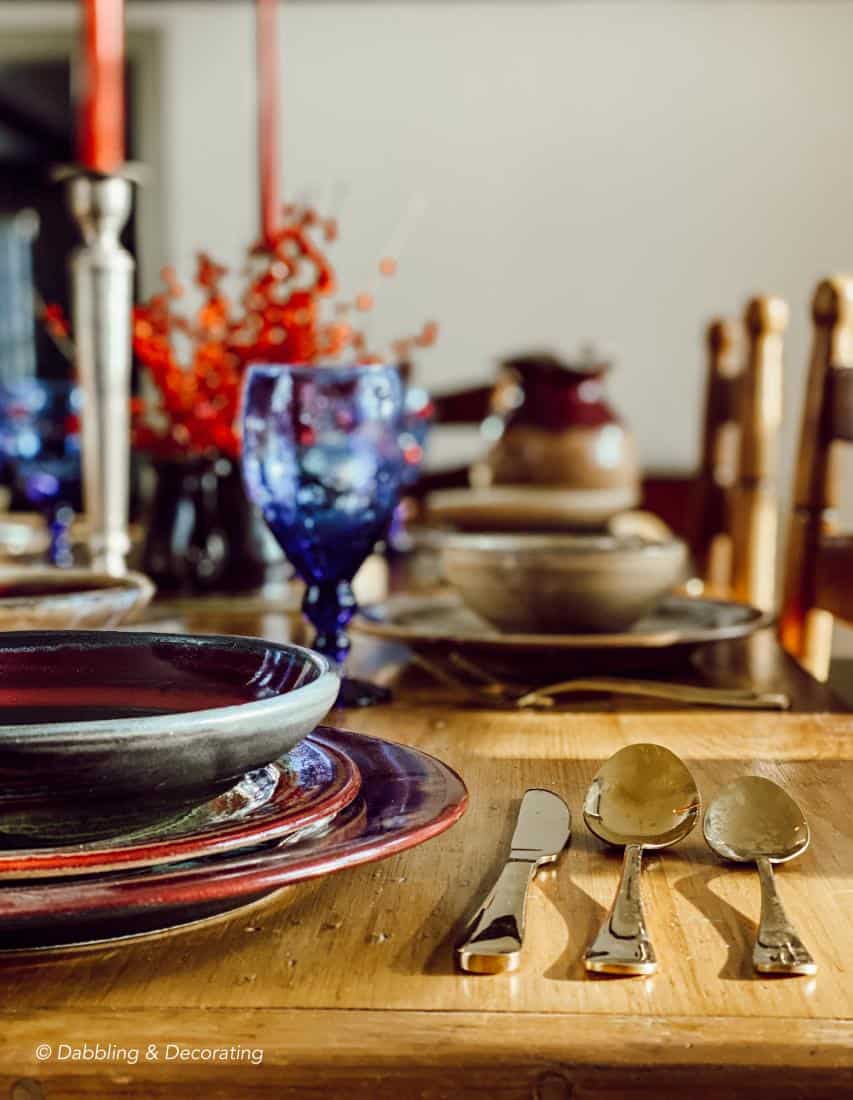 Decorating with pottery can bring out an earthy and moody feel that we all sometimes feel in the winter months. It's both hardy and comforting at the same time and the reason I luv using pottery on our tables in the cold winter months that we get here in New England.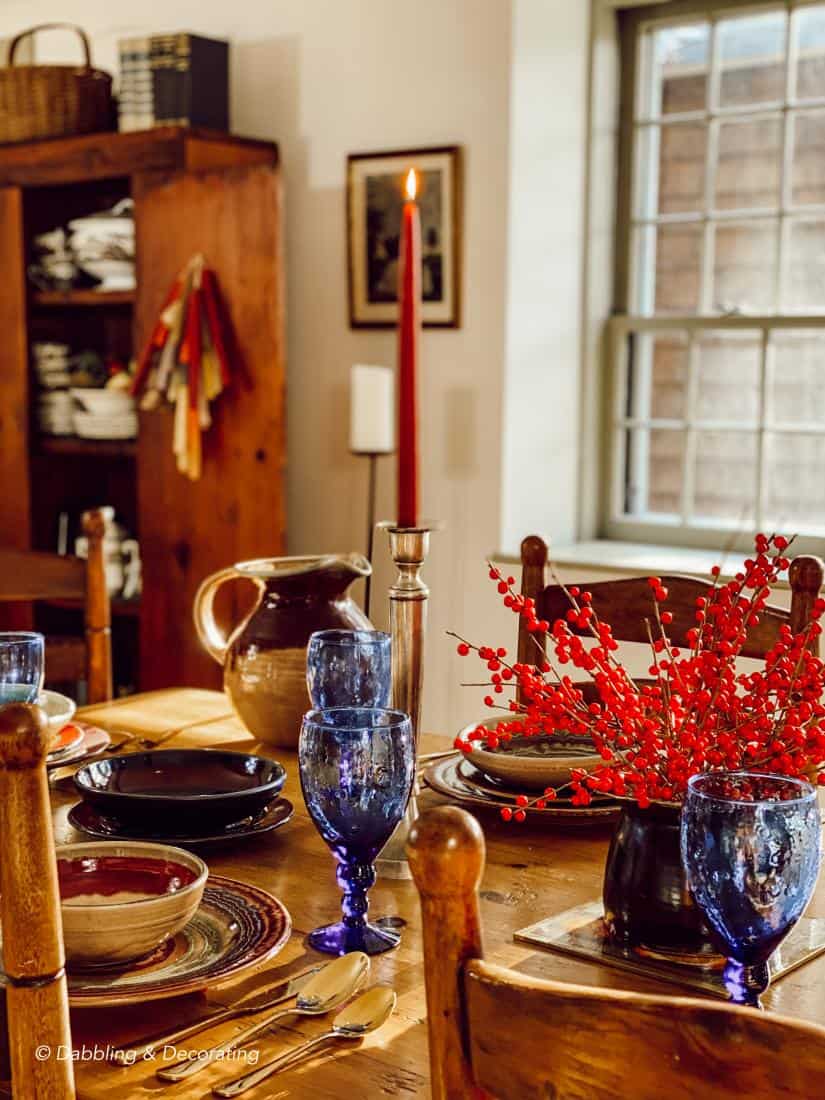 The red winterberry's are from our backyard here in Maine and are displayed in a pottery piece that was my mother's. My parent's adored the winterberries and decorated with them every winter here at the house. My father also enjoyed cutting and packaging the berries to send to his brothers and sisters to decorate with every holiday season. I treasure this memory!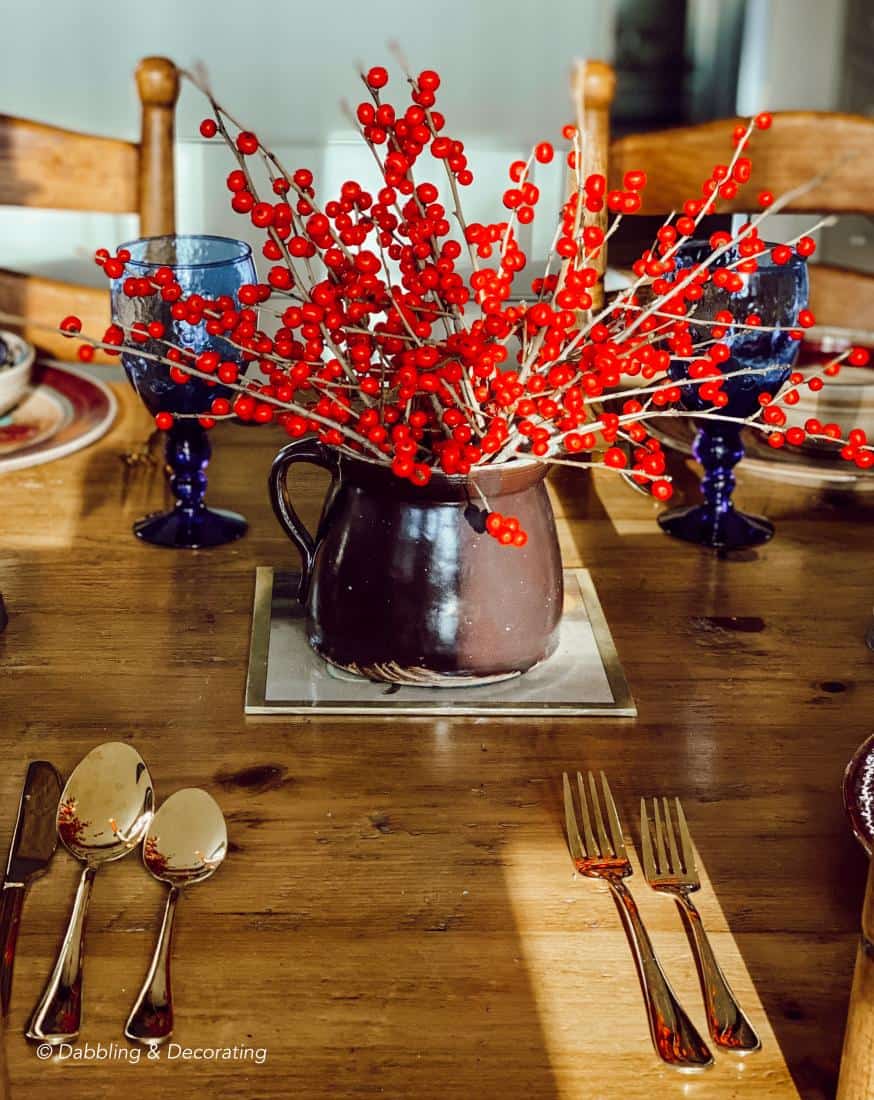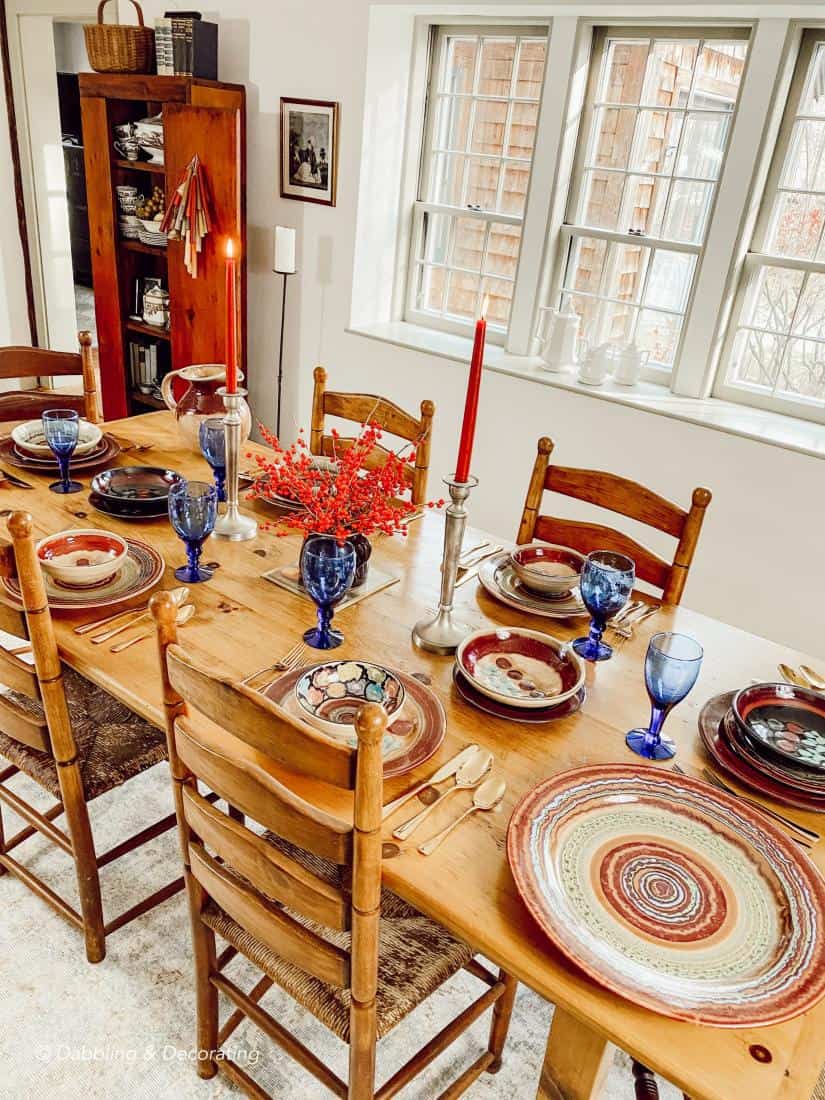 As much as I luv collecting vintage pieces, there's really something so special about handmade pottery. Each piece is always made with so much luv and character!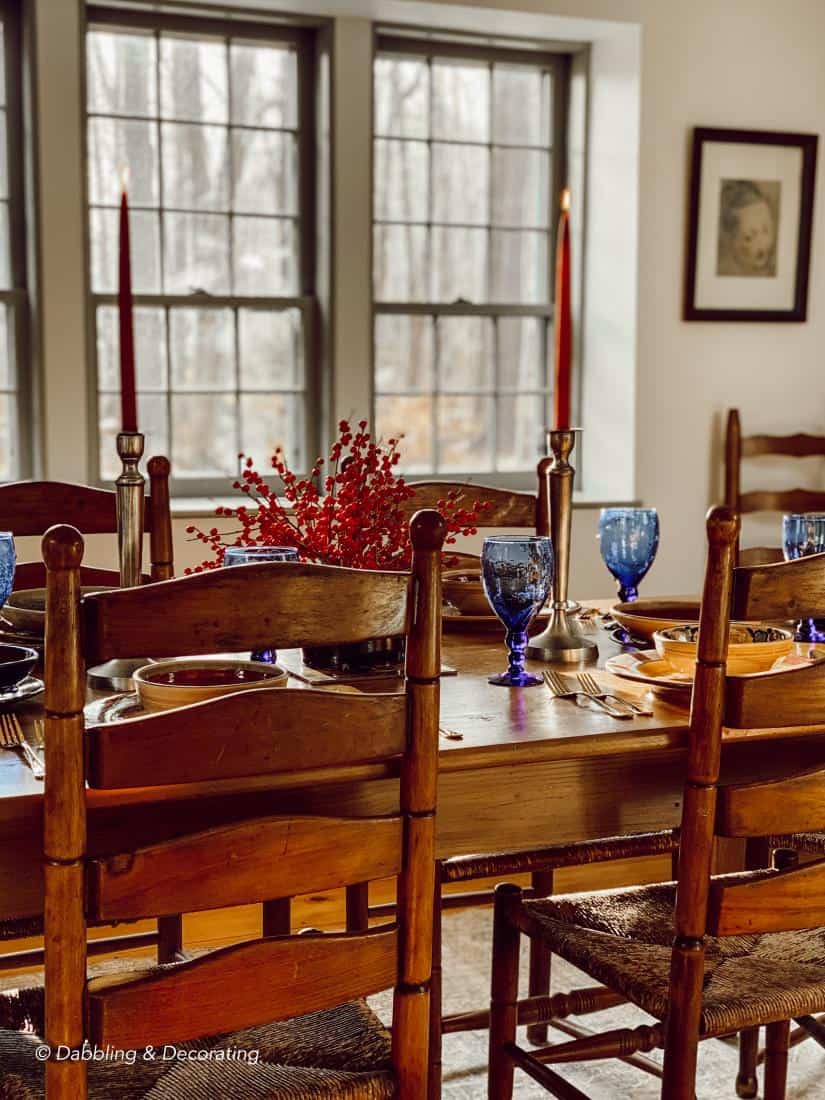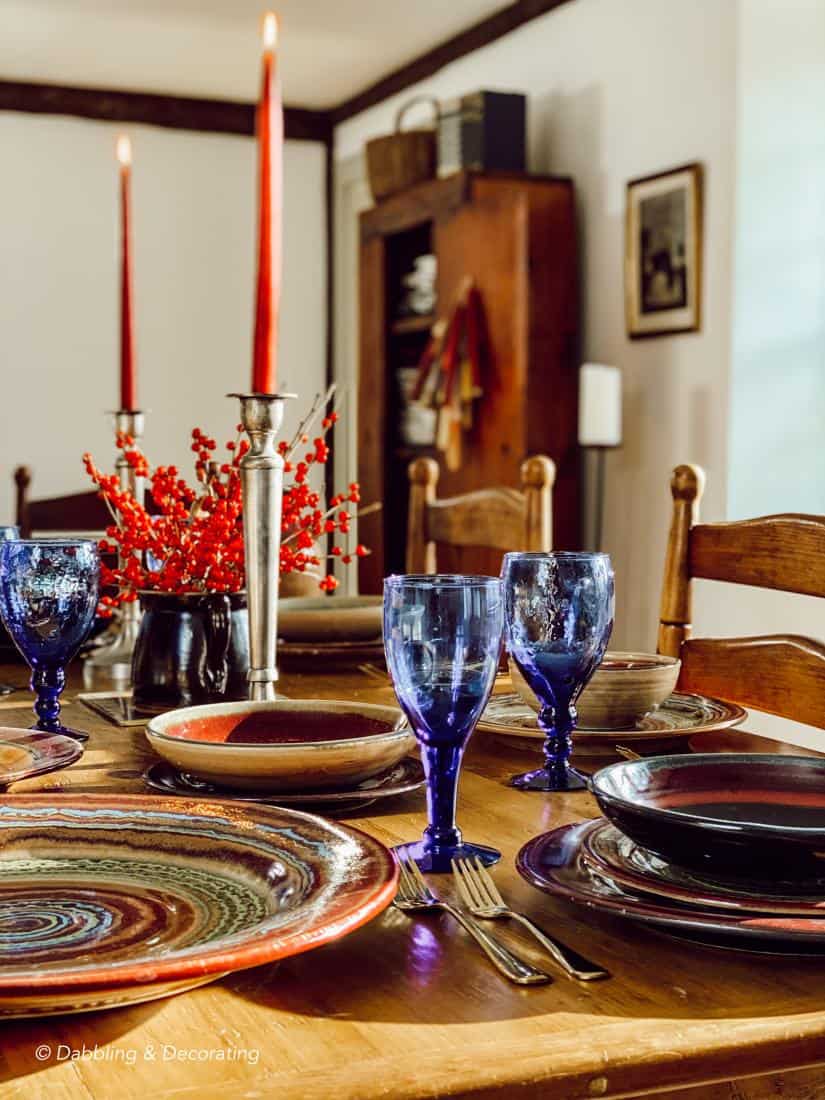 For some reason creating this table setting made me emotional. Maybe it's the time of the year, the feeling of being here in Maine alone "In My Mother's Home", or simply the comfort of it all. I'm really not sure…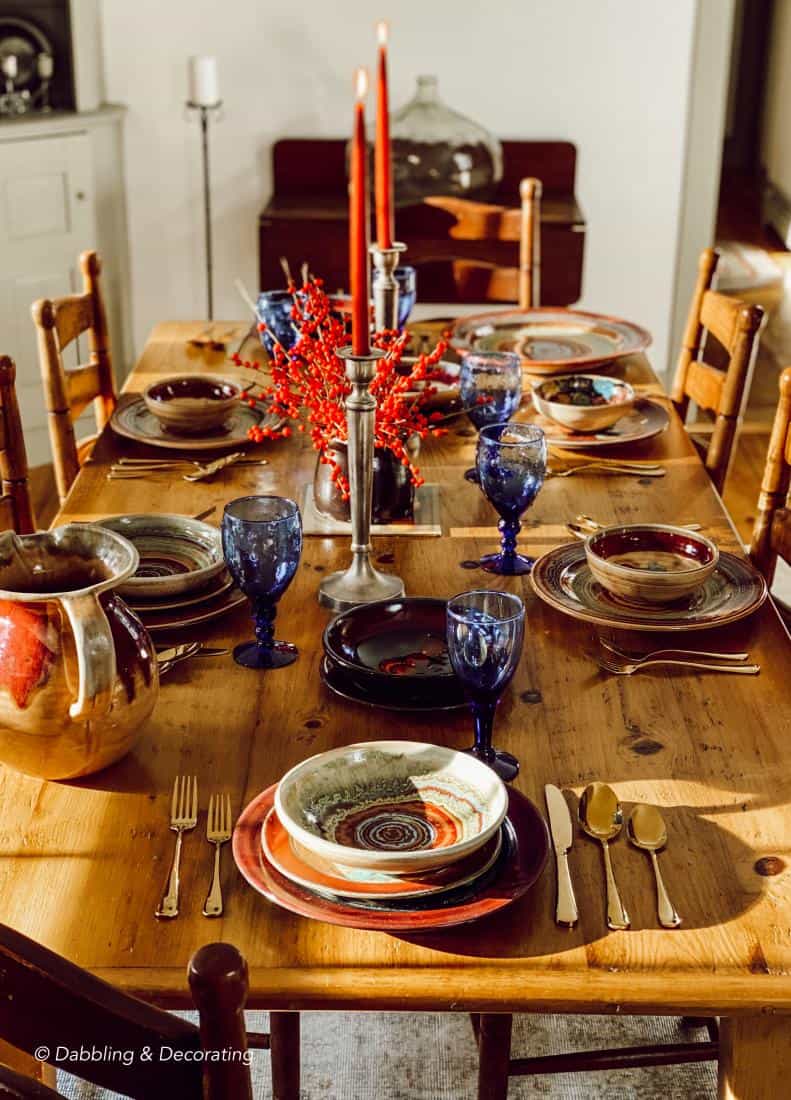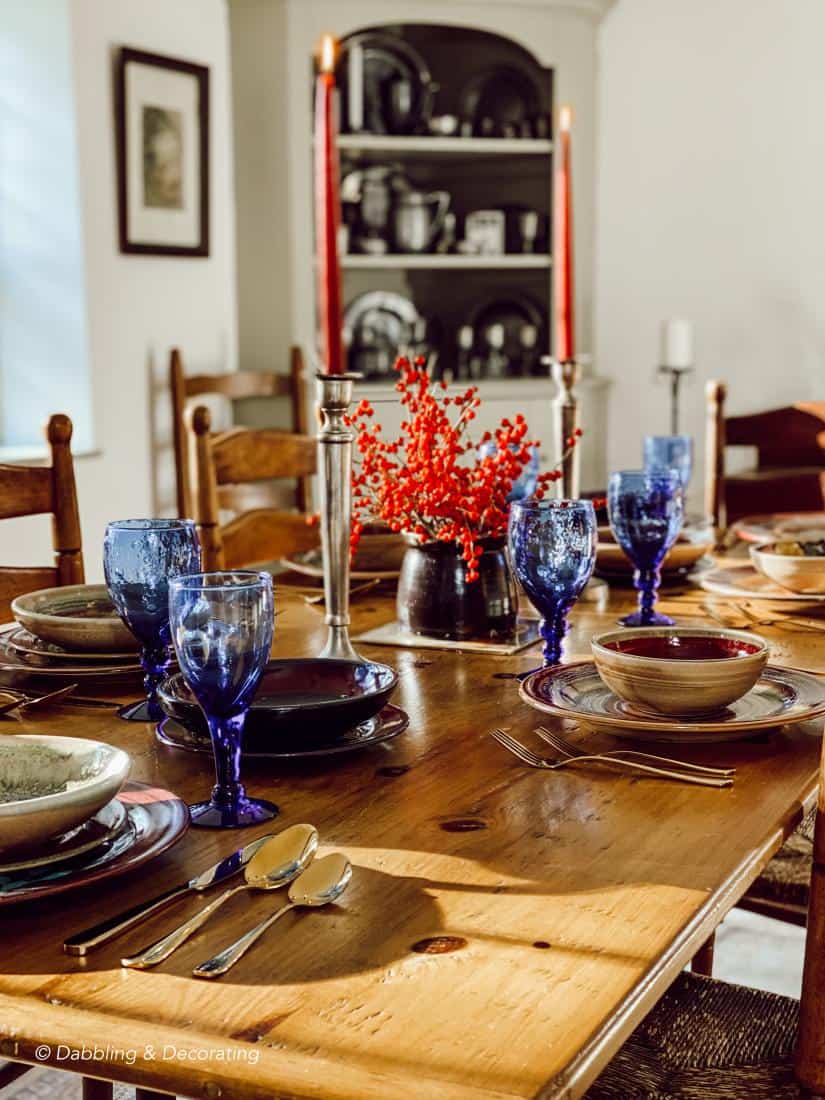 At this Table Everyone is Welcome!
I'm so glad you dropped by today friend, and if you are new to my blog, welcome! I hope you enjoyed your visit with us here today "In My Mother's Home". Please join me as a regular here at Dabbling & Decorating by signing up for my newsletter below and never miss an update!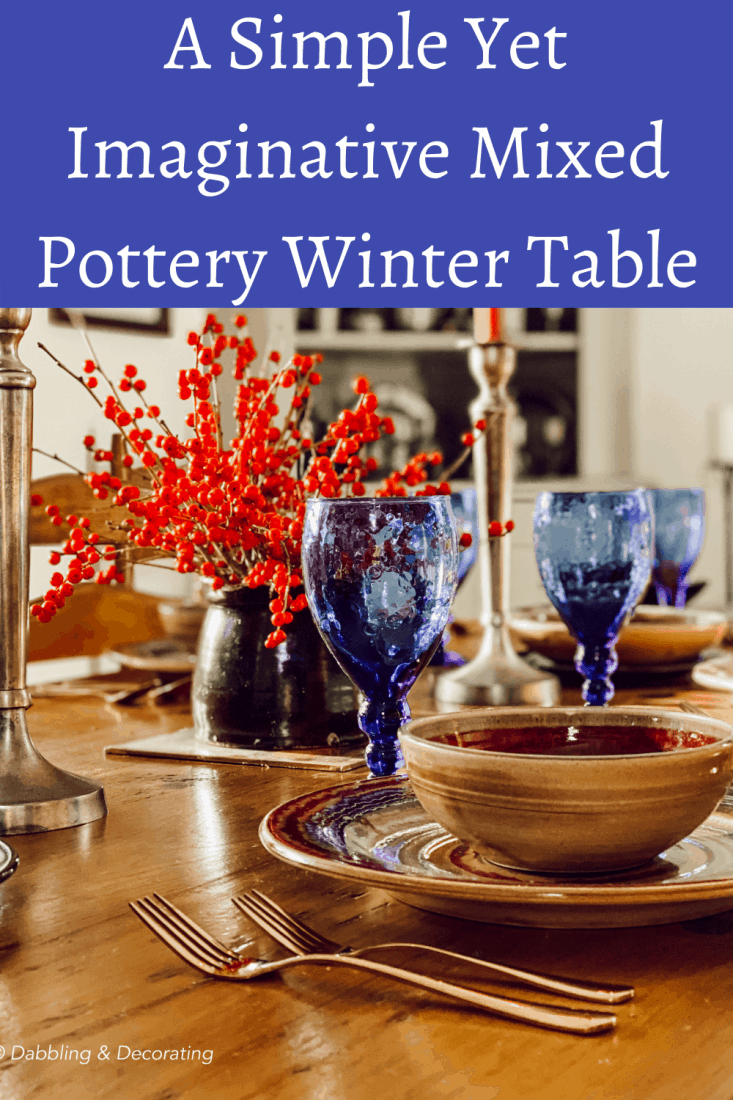 I've created the above custom pin just for this post! Sharing is Caring! I would luv to hear from you too~ Your comments mean so much to me and truly make my day… Please join me over on Instagram & Pinterest to see more!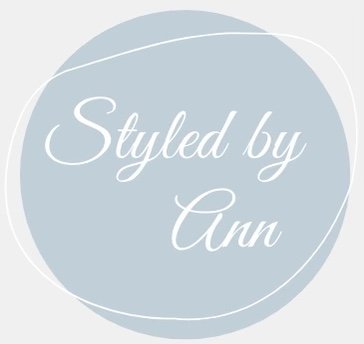 Next up on the tour is my friend Rachel over at The Ponds Farmhouse. Rachel is most likely on her front porch waiting for your visit between her two family ponds, down a mile-long dirt road, at her beautiful farmhouse in North Carolina:)
You won't want to miss the other talented bloggers joining me on this "Creative Christmas Table Inspiration Tour"!