I've been on the hunt for a small antique table and chairs for the living room in our Coastal Maine Home. I had visions of a small charming antique table and chairs for two that we could use fireside, as well as a small beverage and entertaining table for when we have guests. While on my way to Maine for a visit this week, I stopped at one of my favorite antique shops in Chester, Vermont. And there I found this charming antique table and chairs, and the price was right too!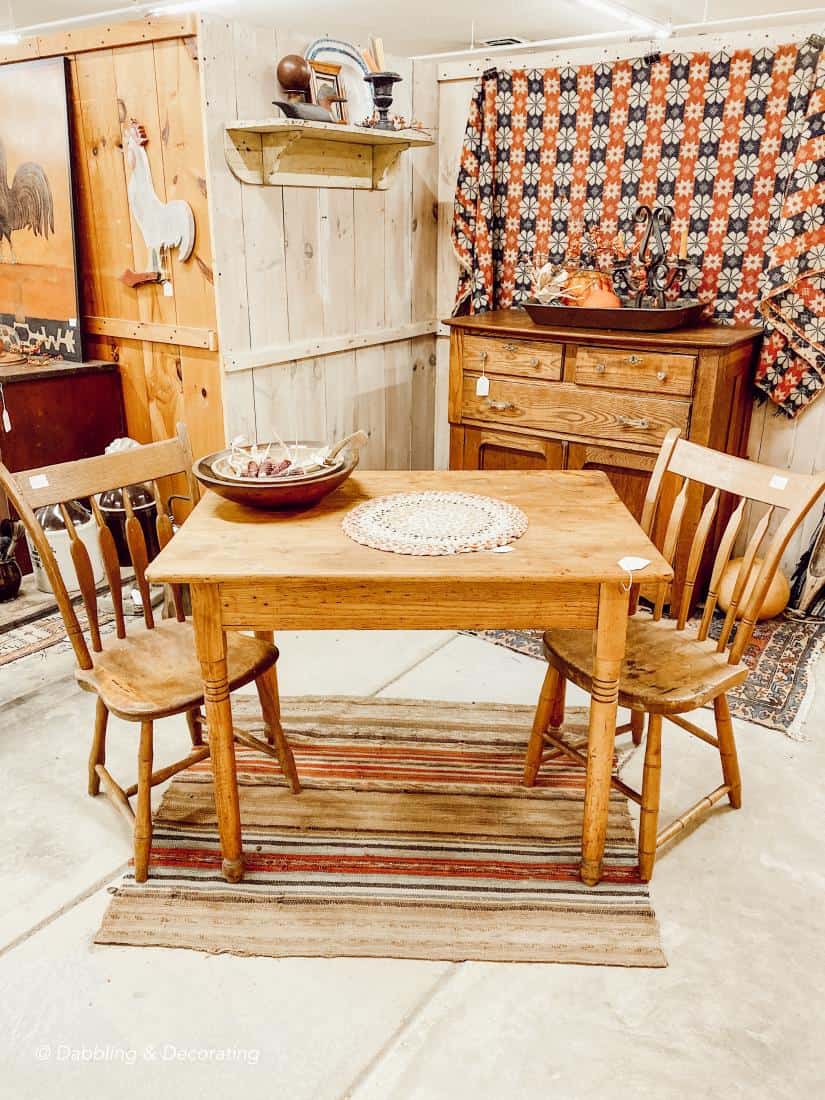 The antique table was just $85 and the chairs went for $28 each. I was so excited too, as the entire set fits easily into my SUV for the rest of the ride back to our Home in Coastal Maine.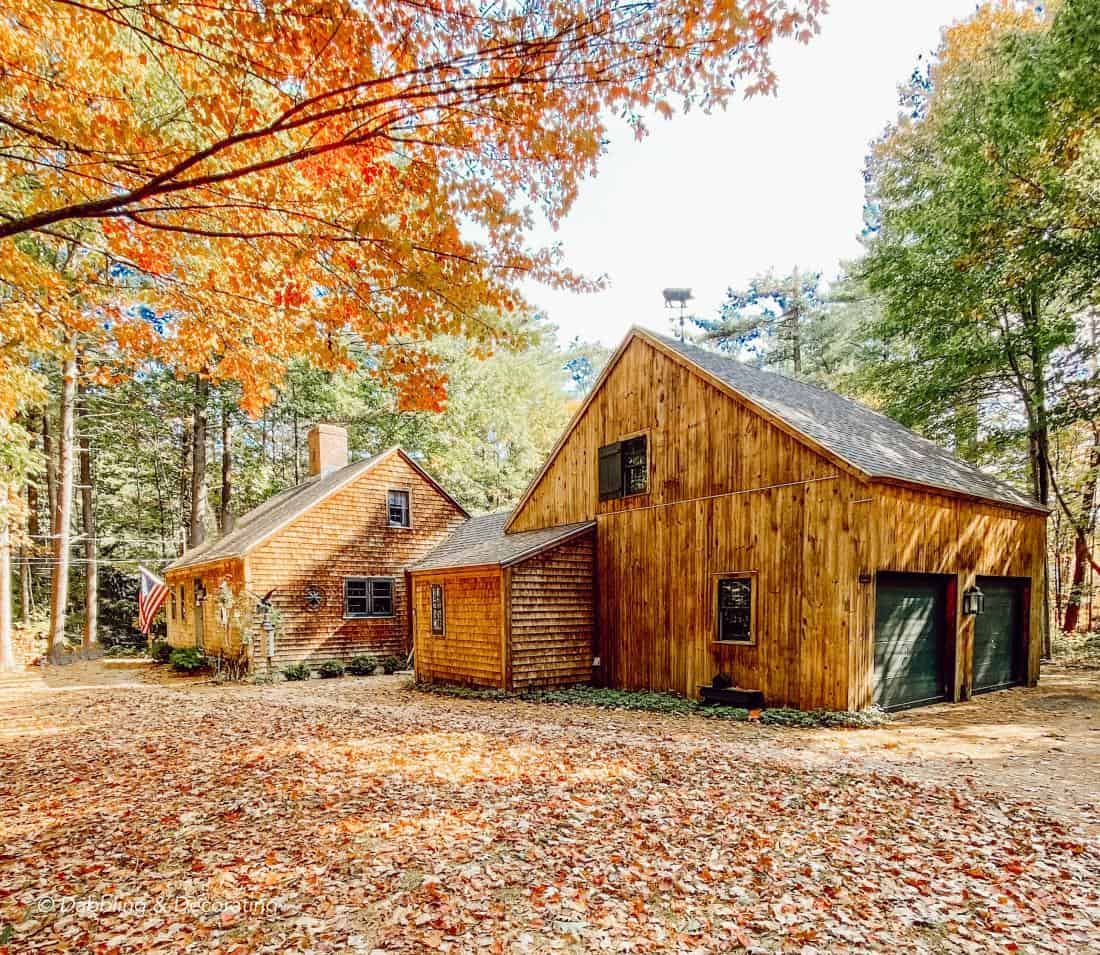 This small antique table and chairs for two will be easy to move around the living room for all kinds of different purposes. From fireside dining, morning coffee, beverage station, appetizers, and for a simple cozy styled table, as it sits on this beautiful autumn day.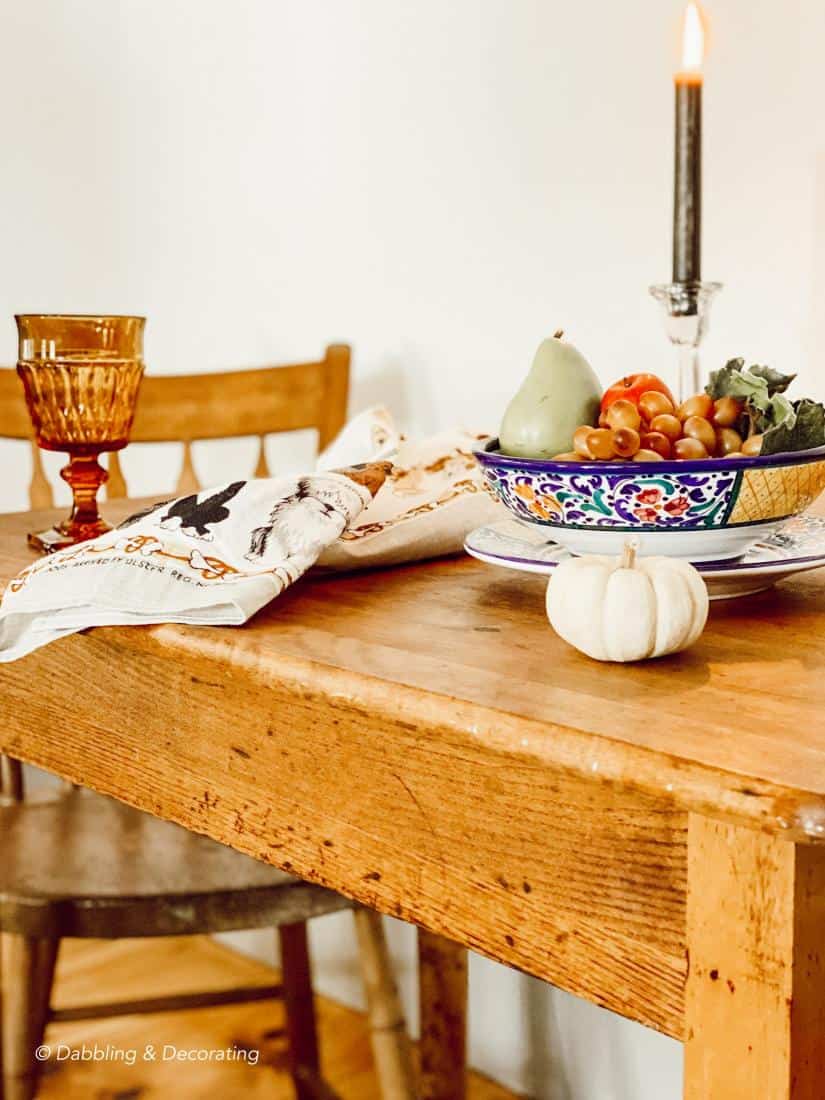 You may also really enjoy this post 4 Things You Need to Know About This Old Chair.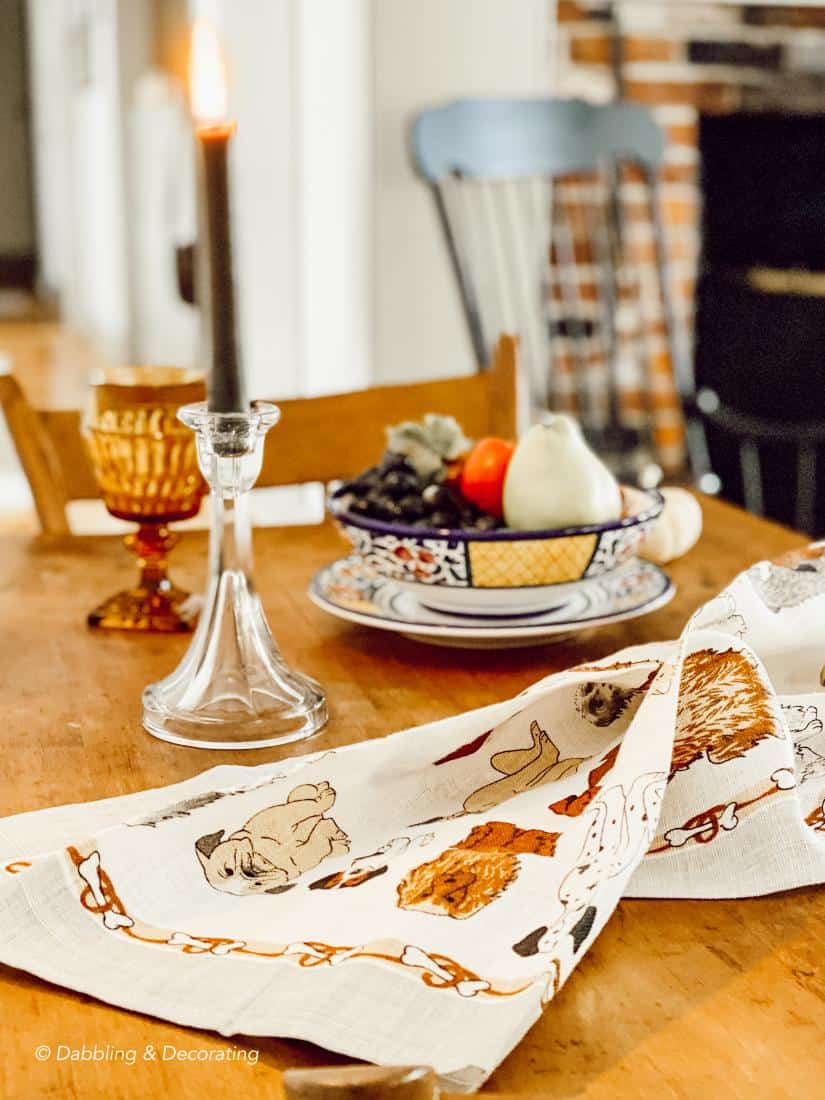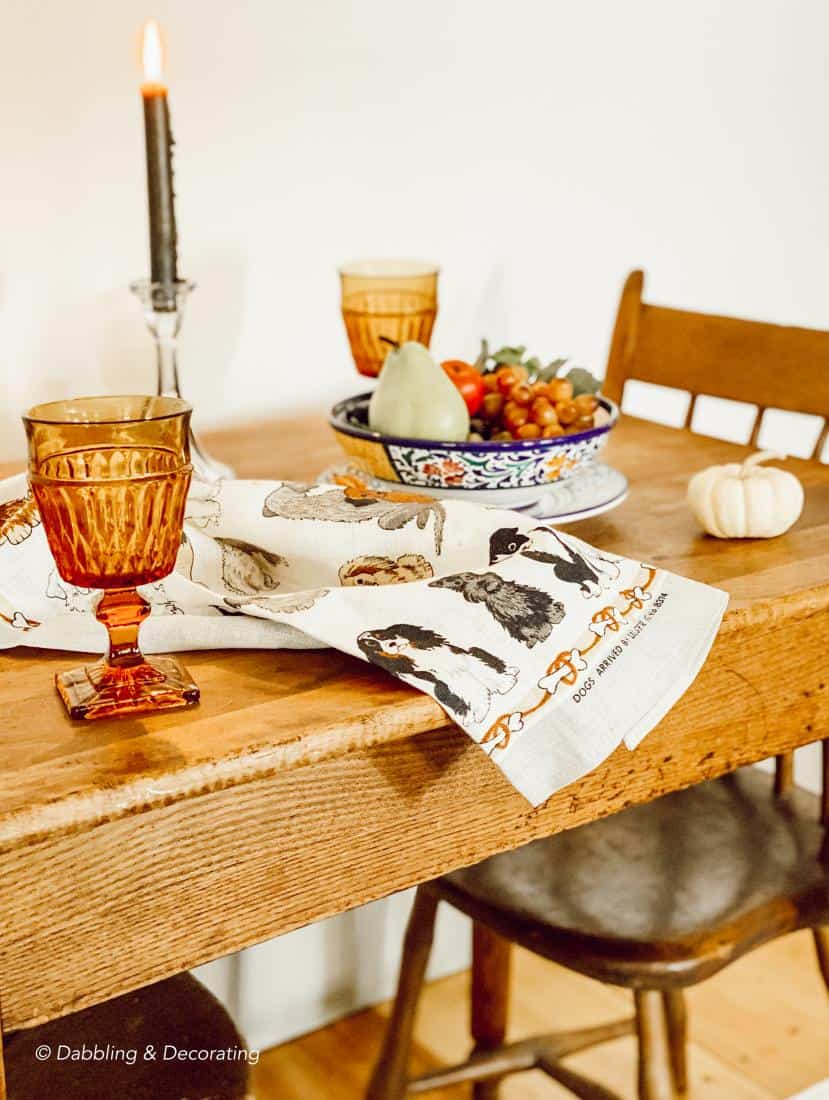 The table I was using for our Fireside Dining was just a bit large for this living room. I simply adore the size of this set and each piece is super sturdy. I am so happy with it!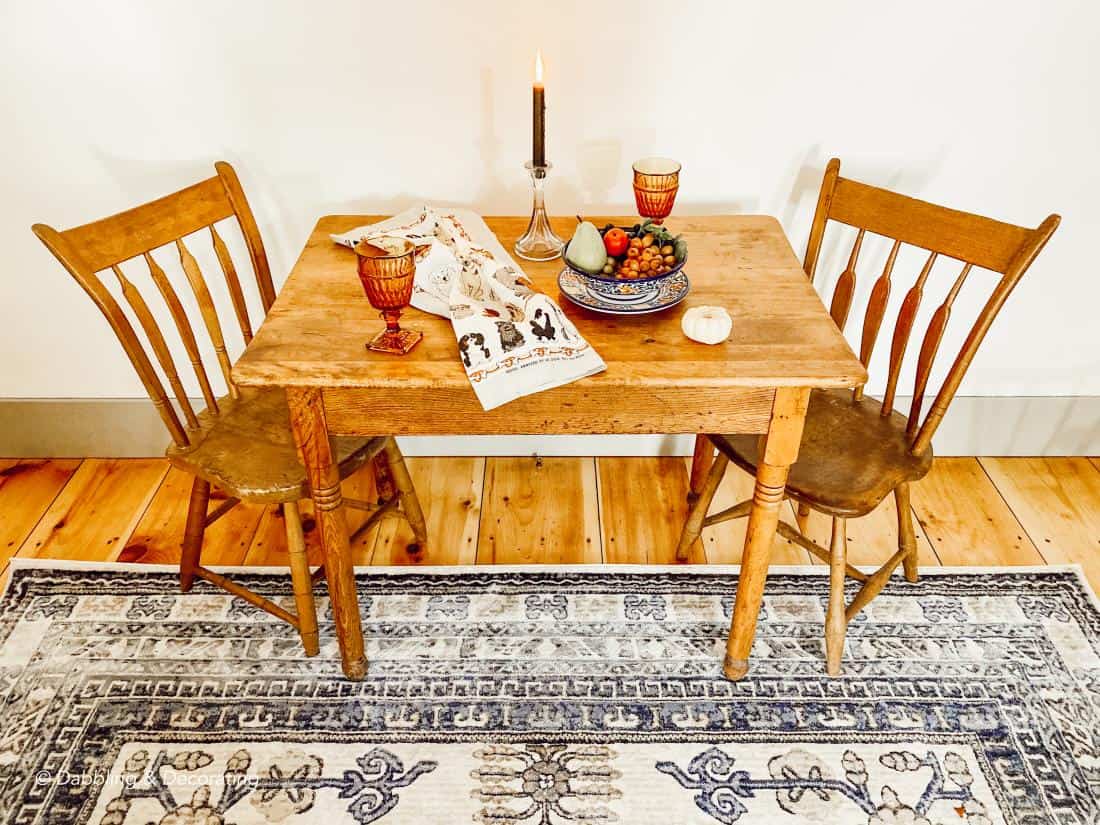 The rug is from Boutique Rugs. A favorite of mine that was just over $200 for this beautiful 8 x 10 rug that is the centerpiece of the living room here at the Coastal Maine Home.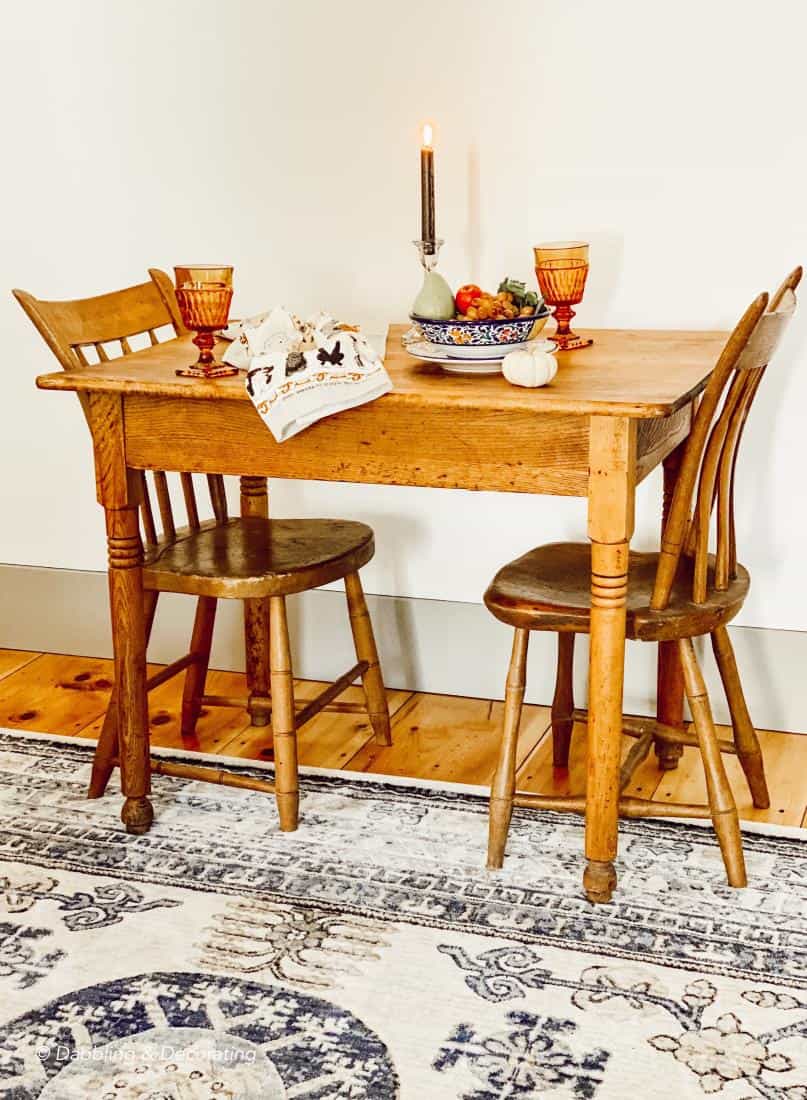 Isn't this just the cutest table and chairs for two?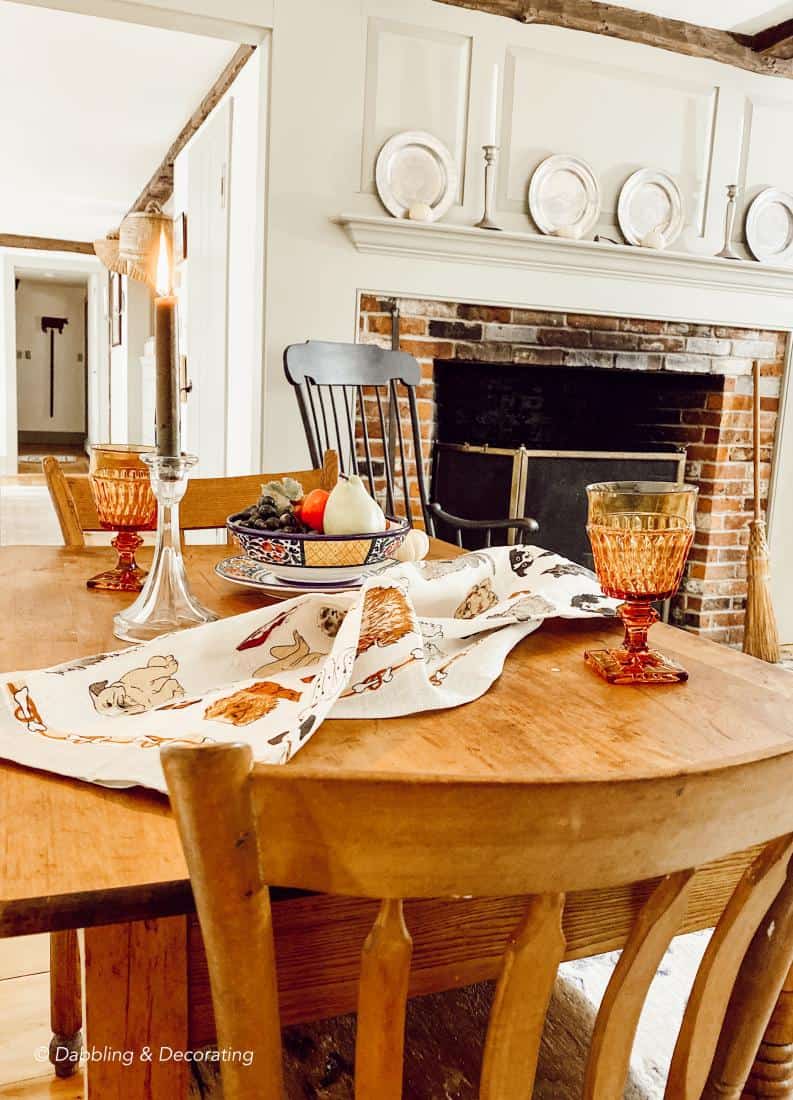 Now I will be on the hunt thrifting and antiquing for wall pieces to accentuate this space as we decorate my late parent's home after a winter-long home renovation.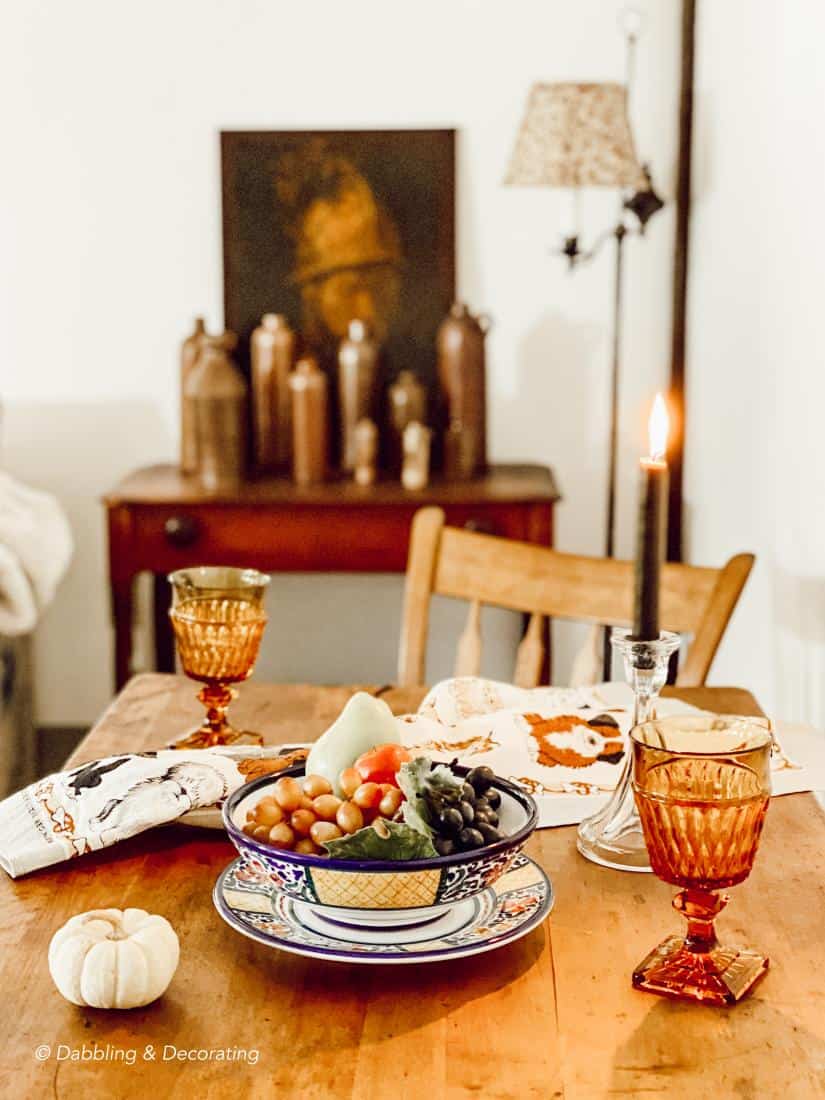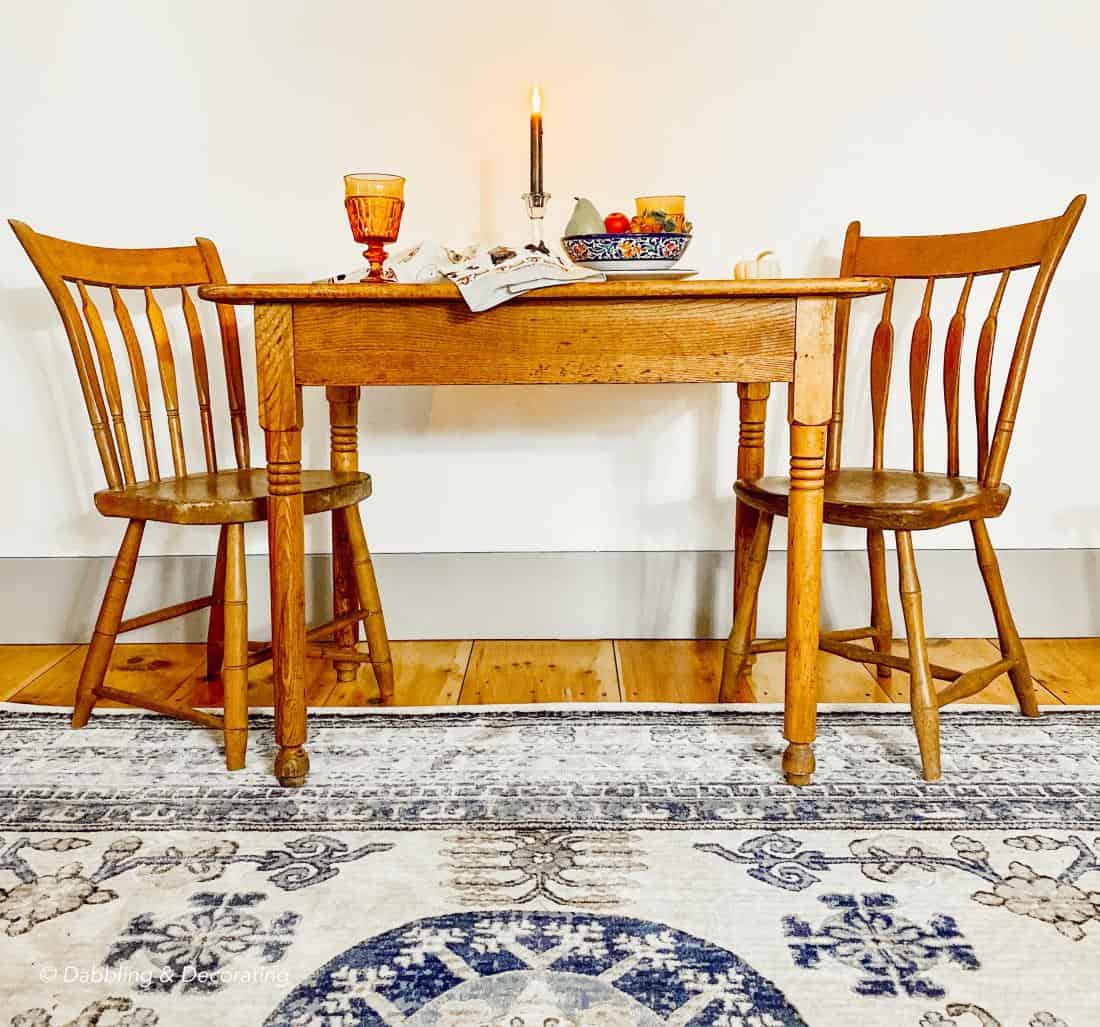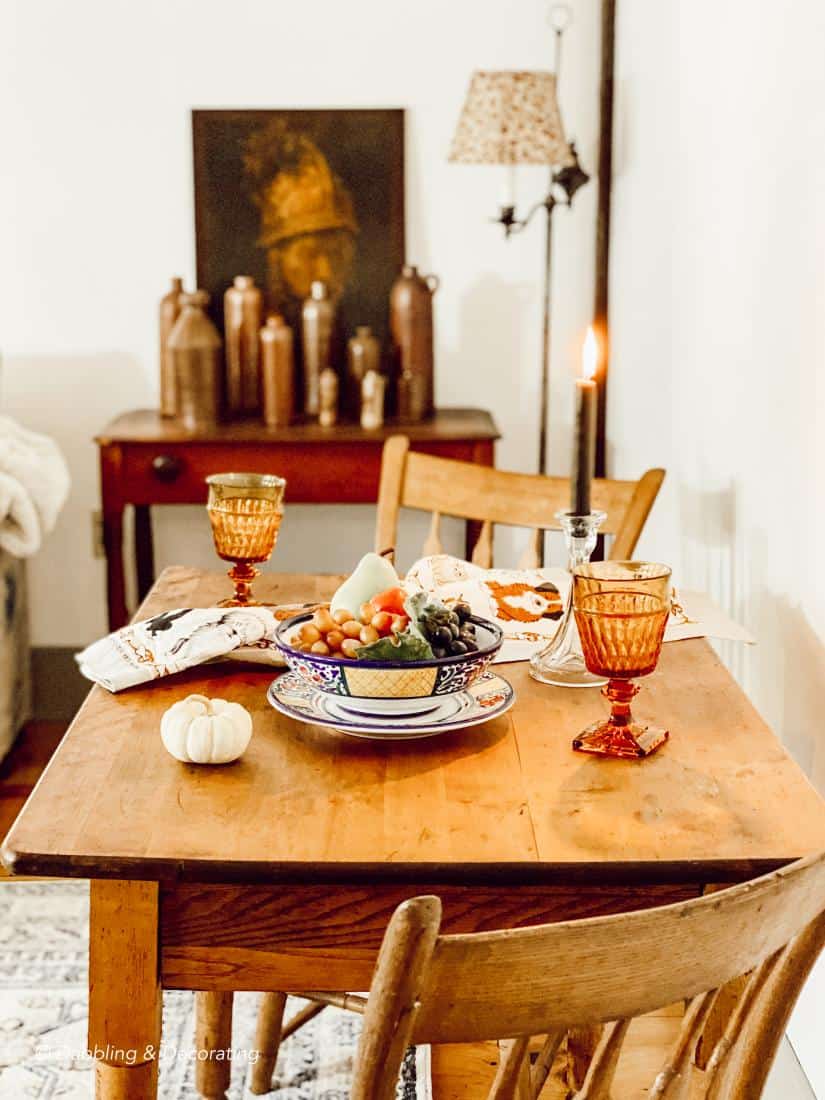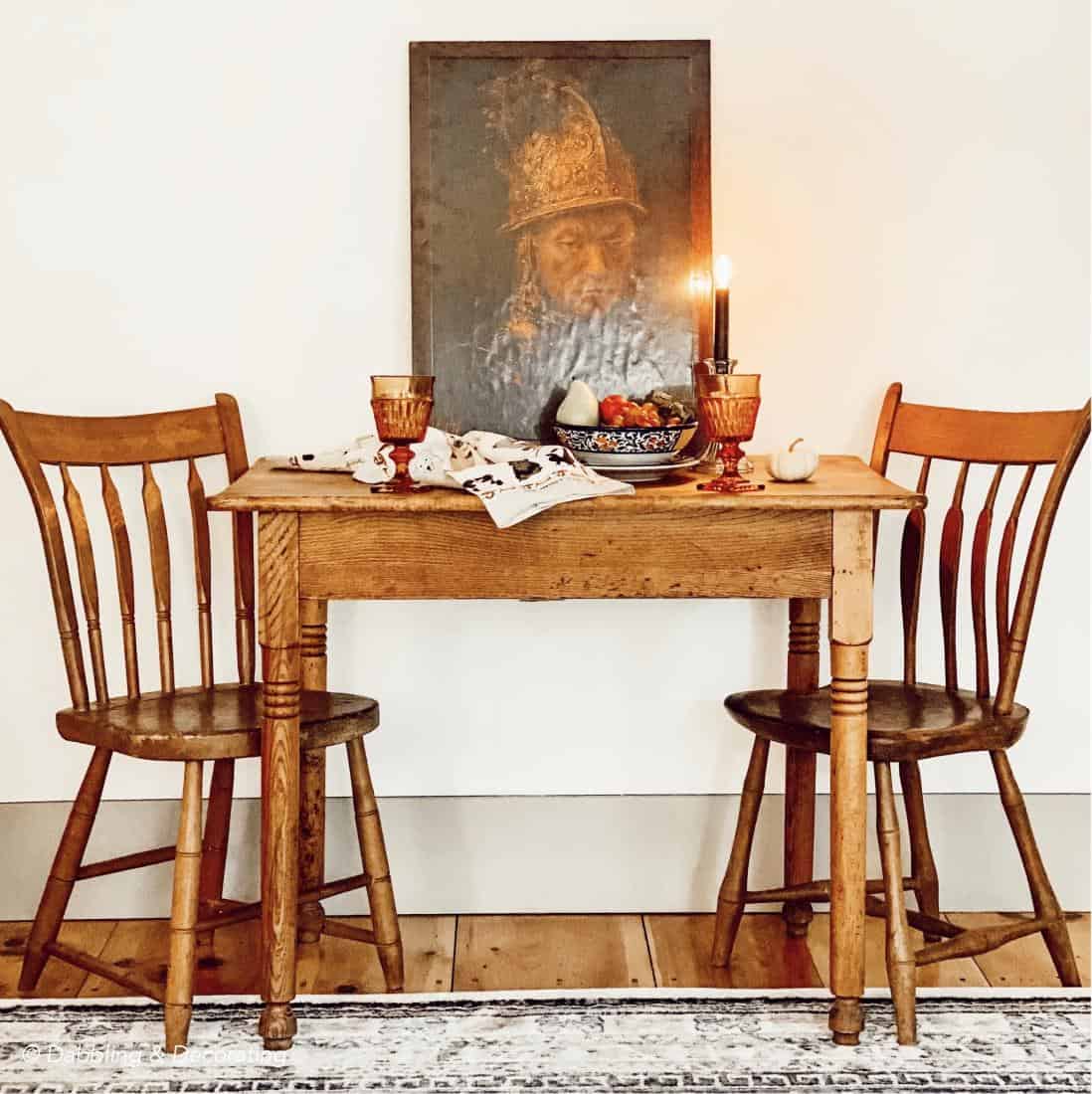 I'm so glad you dropped by, and if you are new to my blog, welcome! I hope you enjoyed your visit with us here today at our Home in Coastal Maine.
Be sure to also check out our Home in Vermont too, where we spend winters enjoying the coziness of home in the Green Mountains of Vermont.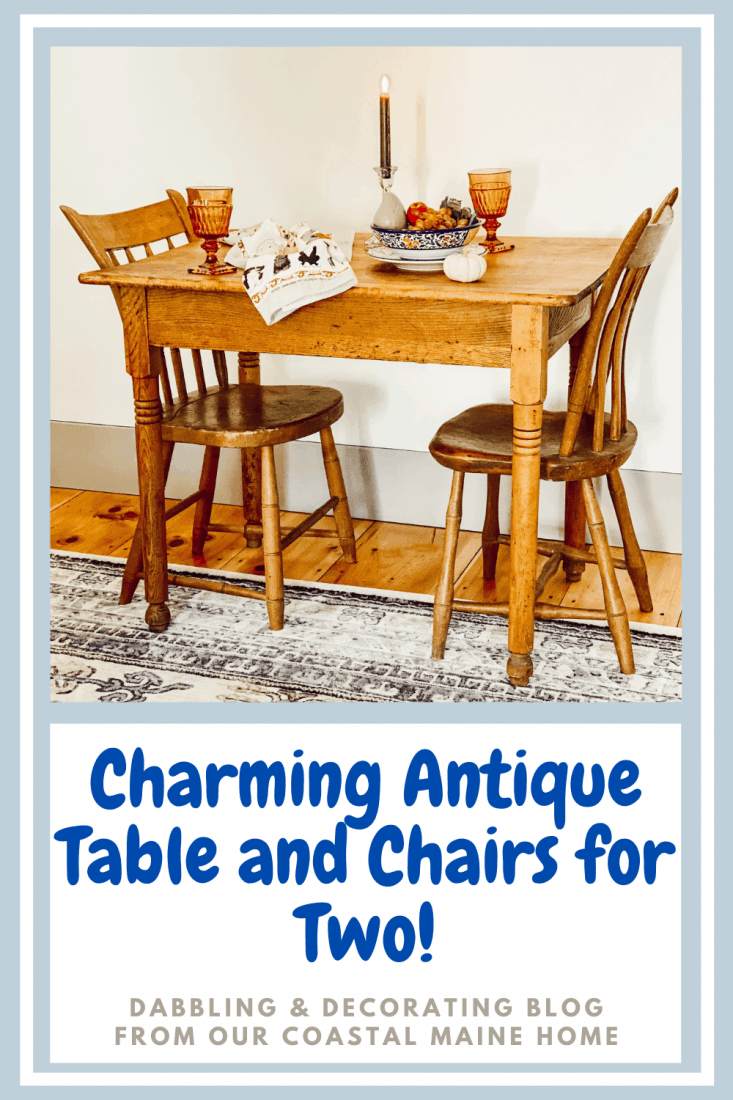 I've created the above custom pin just for this post! Sharing is Caring!  I would love to hear from you, too! Your comments mean so much to me and truly make my day… Please join me over on Instagram & Pinterest to see more!
YOU MAY ALSO ENJOY