Oh, friends, I'm in love! With this vintage office furniture piece an antique work table, or is it an antique drafting table? Either way, she came home with me this weekend and sits ever so pretty in the Maine dining room!
I found this vintage furniture piece at one of Sage Farms Antiques' pop-up weekend antique shows while out "Thrifting with the Gals." They are definitely a must-visit if you are ever in this area. But only open one weekend a month for antique shows, so be sure to check out their website or Facebook page before planning your visit.
Ella and I braved the weekend traffic and 90-degree temperatures to not miss this pop-up!
Antique Work Table
This vintage office furniture desk was marked as an old antique work table on its tag. The top slants down ever so slightly and has a top crease as if it used to open, but it does not.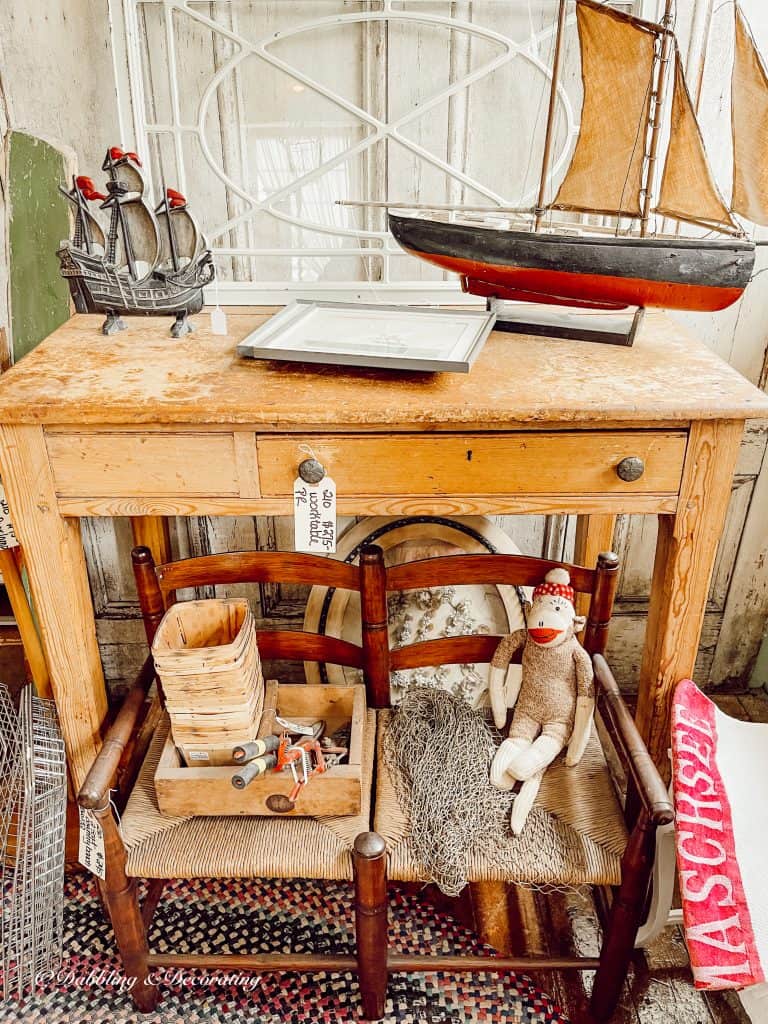 My guess is that it used to be a tall desk that was converted into an antique work table at one time. Then maybe it was a professor's desk?
Here, you can see the slight top slant as if it may have been a drafting table, which I absolutely adore. But I honestly don't think it was ever a drafting table.
Why the slant, though? I have no idea. This is what is so enjoyable to me about collecting antique pieces with all their quirks and unique characteristics. You never know what was altered and what for in the past.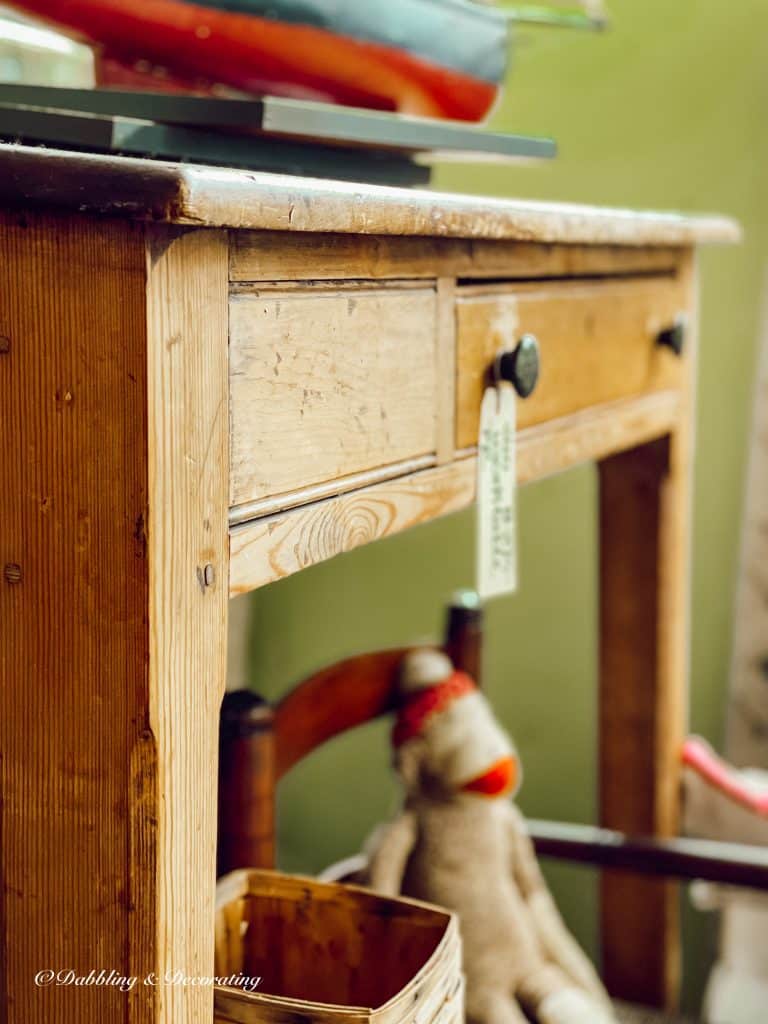 When I see a large piece like this, I always envision it in more than one place in our home. That way, if I get it home and it doesn't work, I always have a plan B.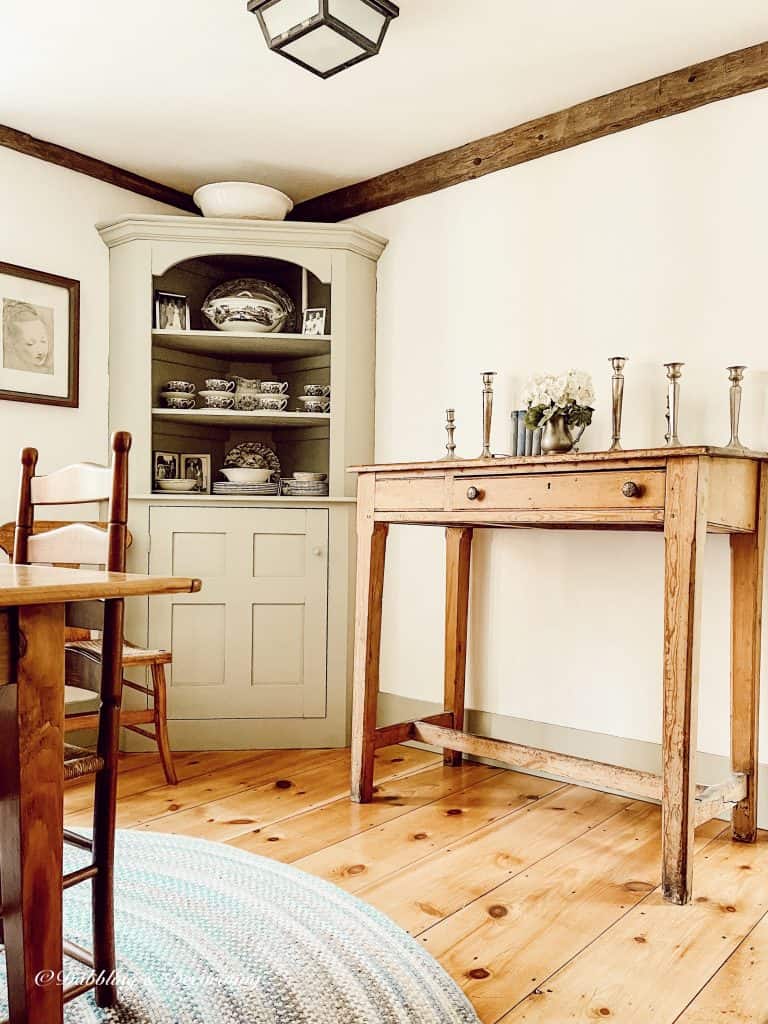 I've had this space in our dining room that I have been looking to fill, and it was a bit challenging because of this corner cabinet. But I think this vintage office furniture desk fits in very nicely, and I'll be able to use and decorate it in so many ways!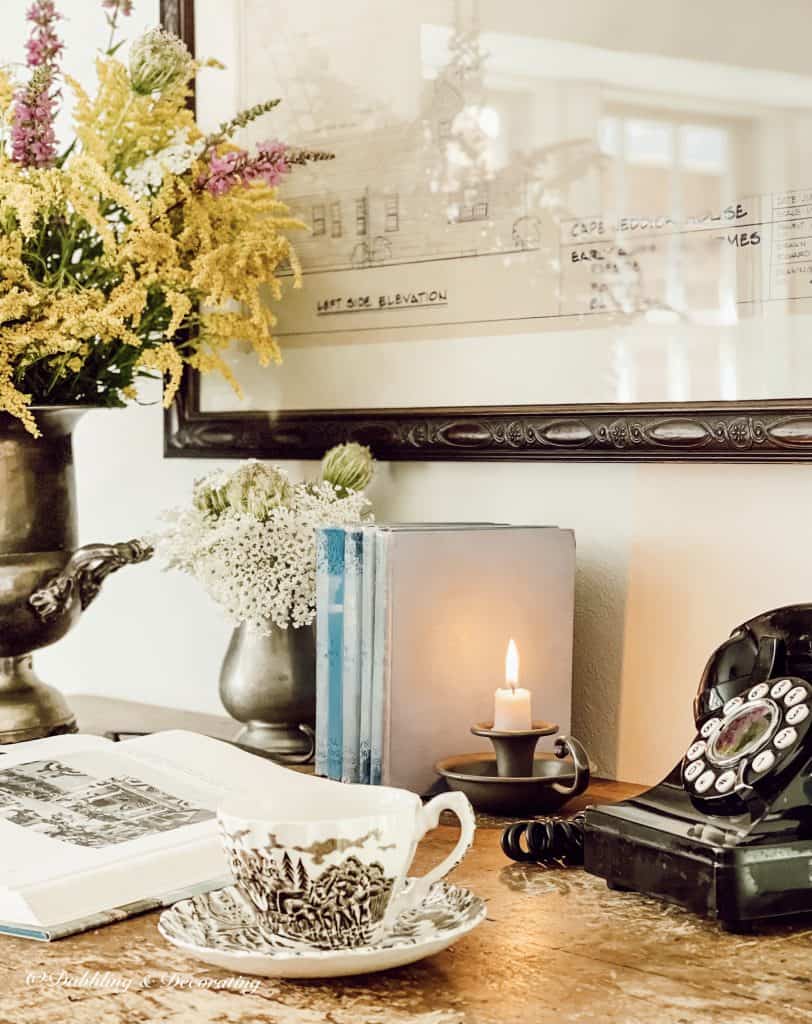 Once it was in place and I knew it would stay here, I remembered the aged architectural drawings that I found and had framed of our home in Maine last summer.
They would look perfect hanging over this vintage office furniture desk—just a simple wall switch.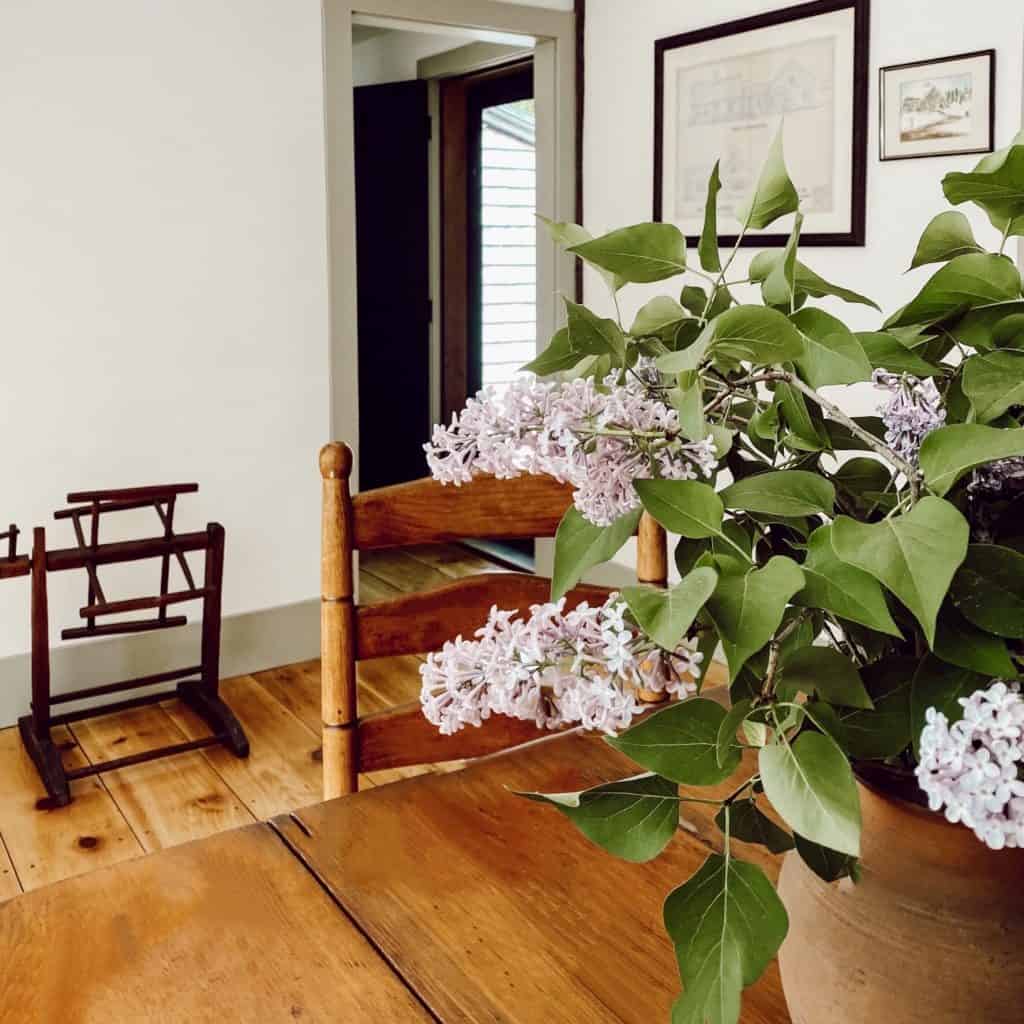 Next, I went foraging for some summer weeds and wildflowers, Goldenrod, Queen Anne's Lace, and Purple Loosestrife to create a flower arrangement for my new antique work table.
Do you collect and make summer weed arrangements, too? Check out all this summer's weed arrangements here.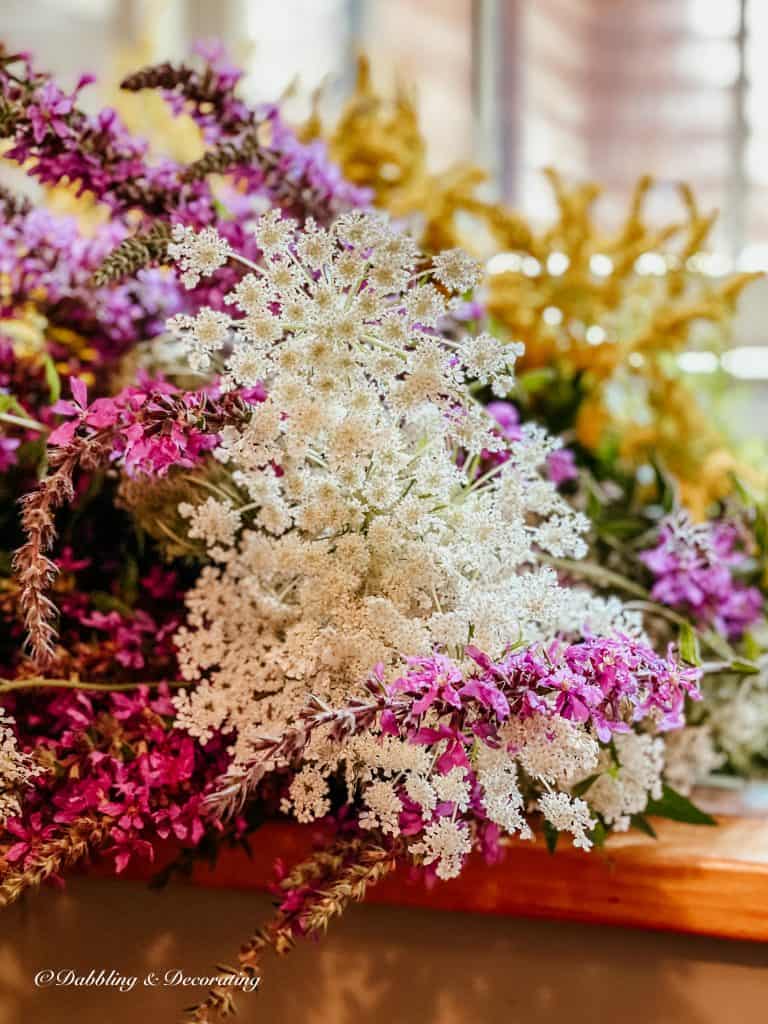 Something as simple and small as a Queen Anne's Lace bouquet in one of my mother's pewter pitchers can be so inspiring.
Okay, back to this vintage office furniture piece!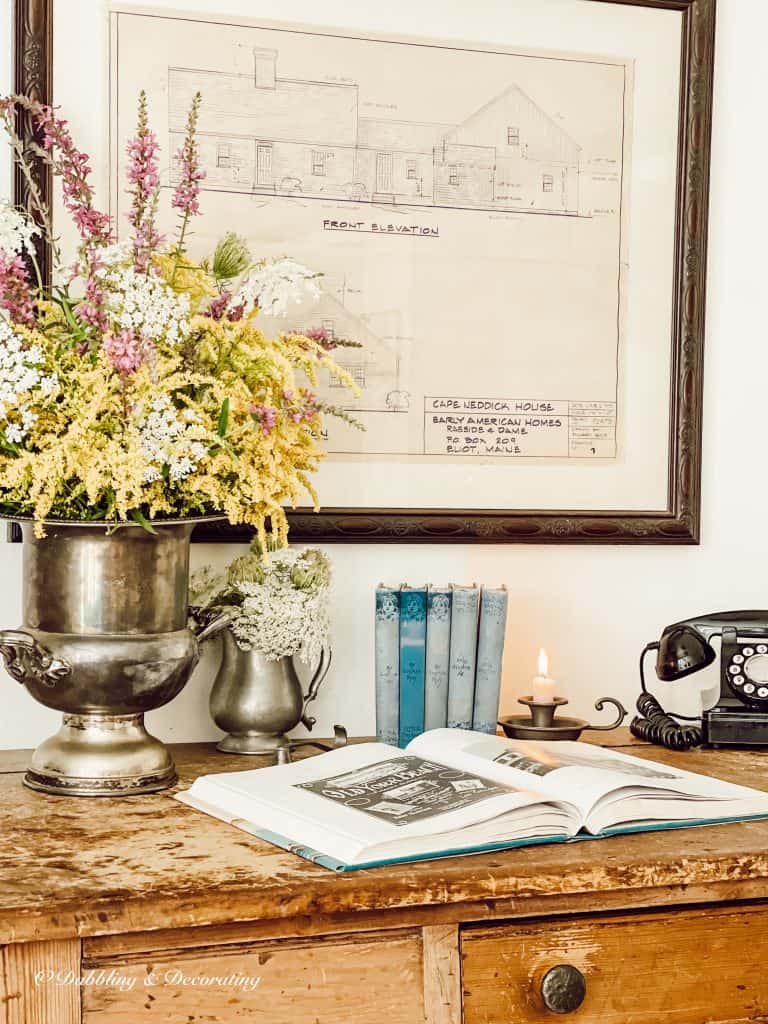 I found this old phone at Sage Farms Antiques' too. I was originally going to put it on a nightstand in the guest bedroom, but I love its look on what I now call our antique desk and work table.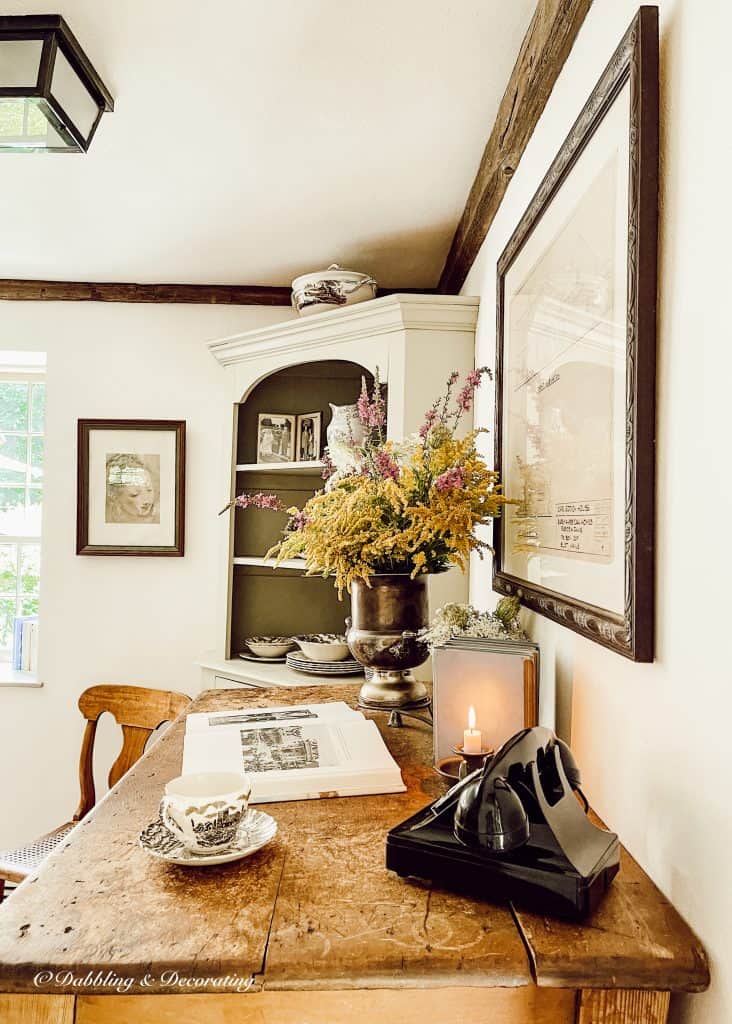 Now, I really want to find a high stool or chair to go with this antique work table.
Check out the chair I found for this desk in the post, Antiquing Down East, A Day's Jaunt. Hint: It has something to do with the game of tennis…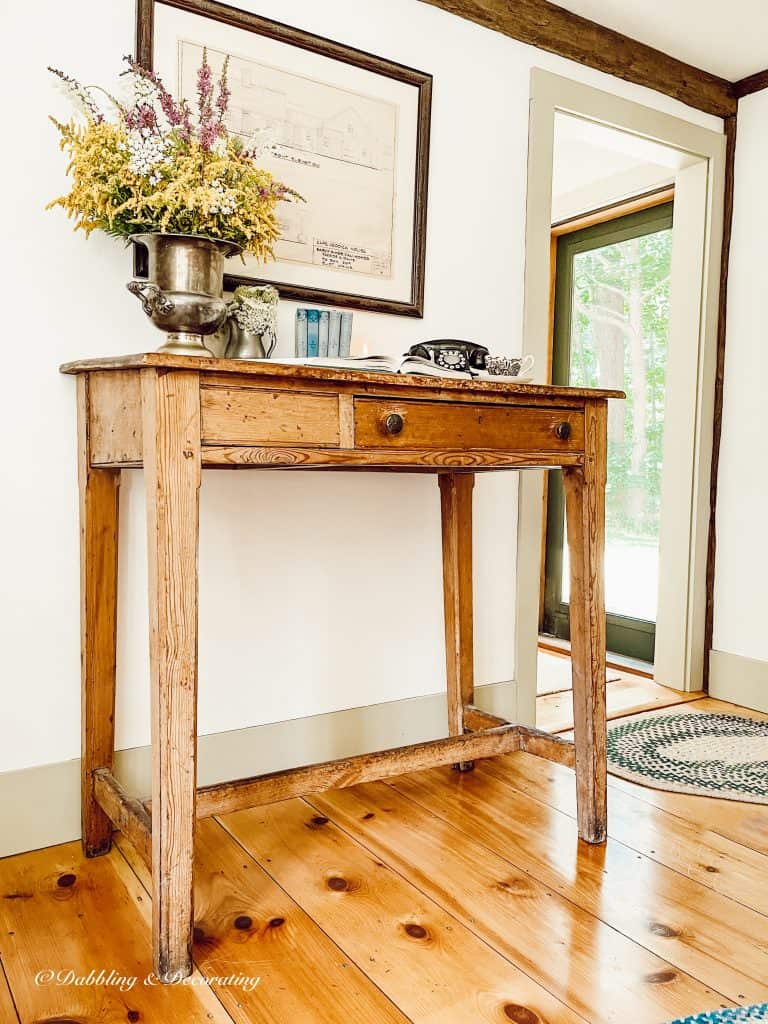 This vintage office furniture piece will now be home to my mother's sterling silverware set and other desk-related items we need to store.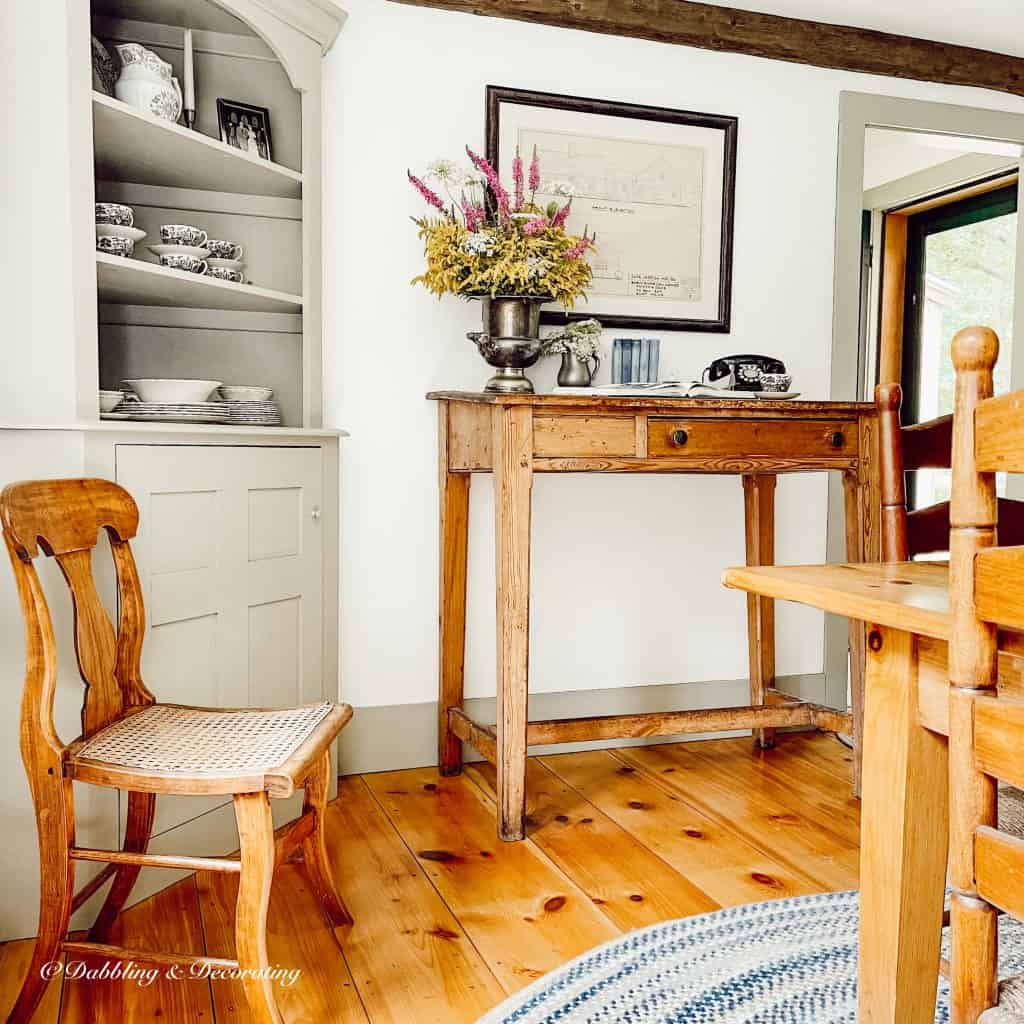 Do you see the cute little cane chairs that I thrifted for free last week?
You won't want to miss this Early Buy Event and Vintage Market at Sage Farm Antiques, too!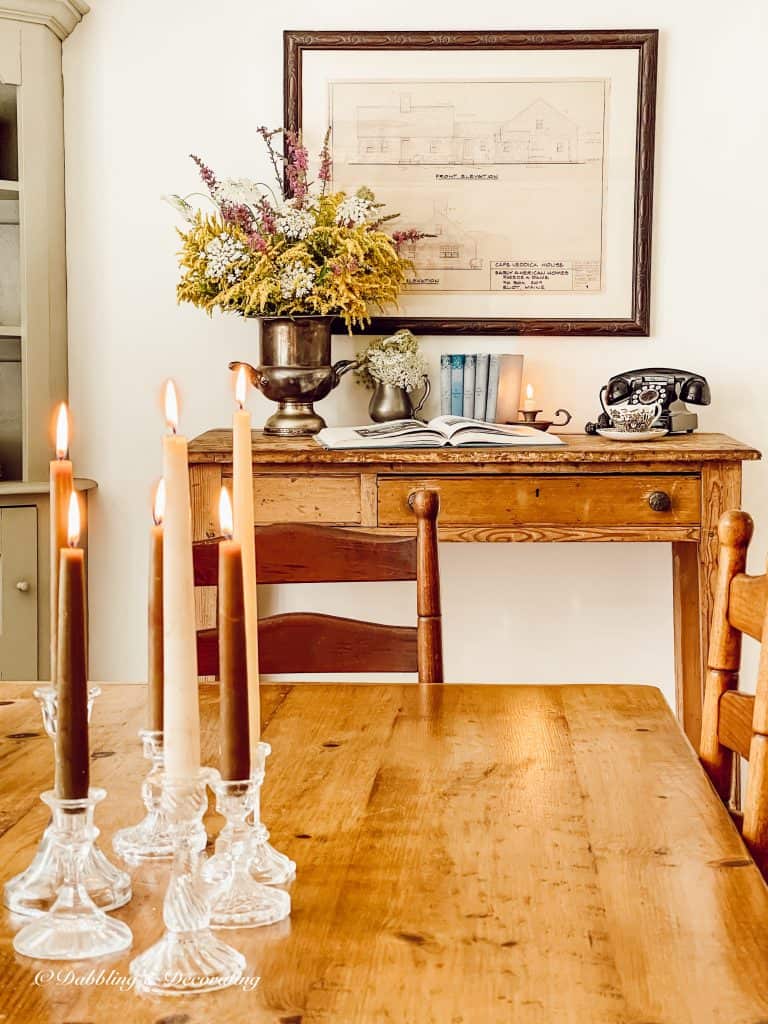 I'm so glad you dropped by, and if you are new to my blog, welcome! I hope you enjoyed visiting our Home in Coastal Maine with us today.
Be sure also to check out our Home in Vermont, where we spend winters enjoying the coziness of home in the Green Mountains of Vermont.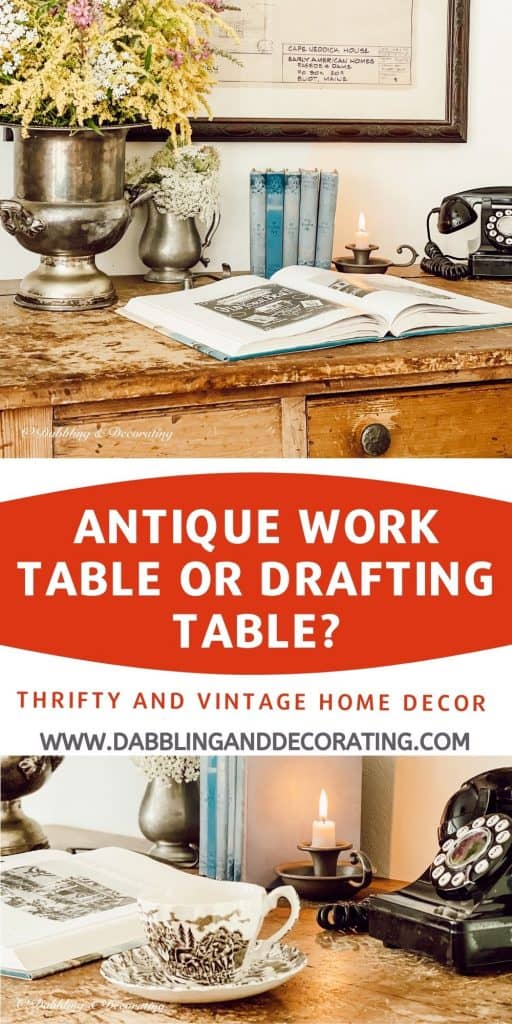 I've created the above custom pin just for this post! Hearing from you makes my day and your comments mean so much to me! Please join me over on Instagram & Pinterest to see more!
SHOP THRIFTING WITH THE GALS FINDS WHILE THEY LAST!

YOU MAY ALSO ENJOY