Keep it neat or with all the extra bells and whistles. With these bar set-ups, your cocktails and mocktails will get a lot more nostalgic.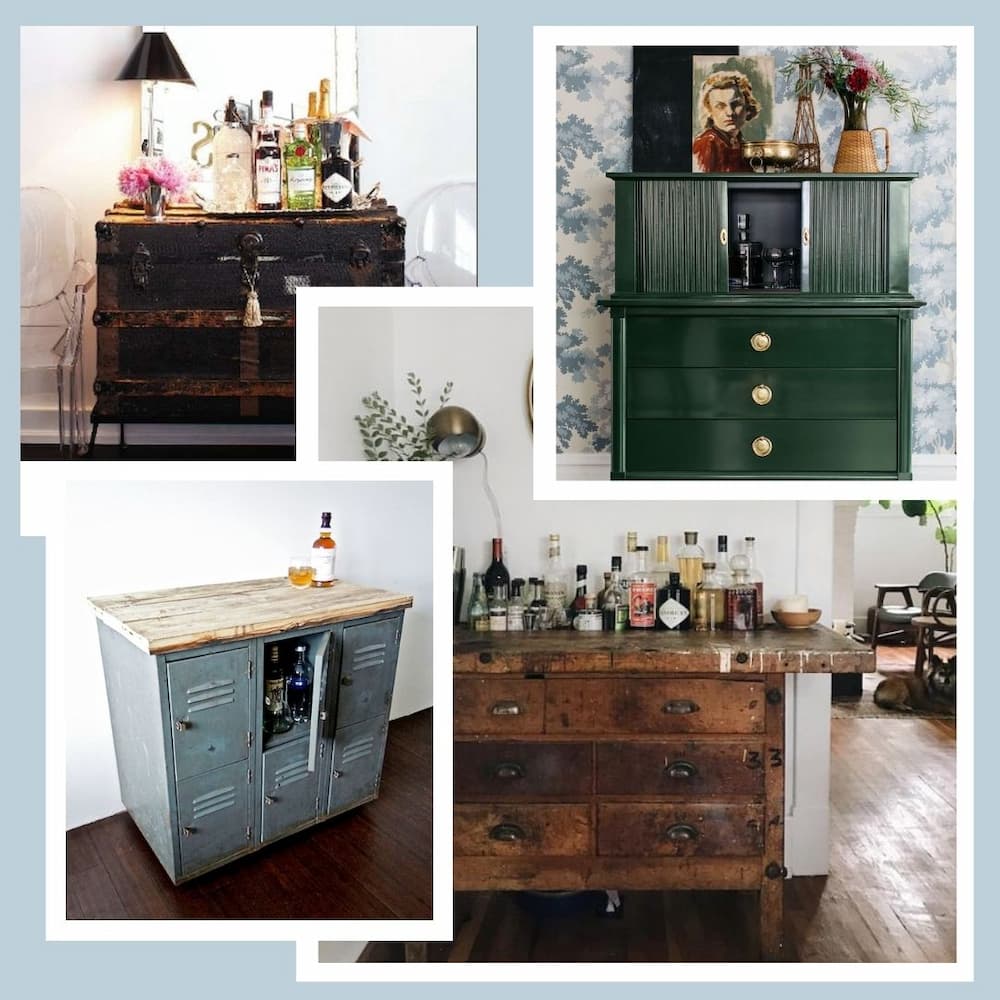 Serving Up Old School
I hope you enjoy today's vintage-inspiring home bar styling ideas. A round up of a few of my favorites from around the web.
Love this old workbench with all its rustic charms combined with elegance.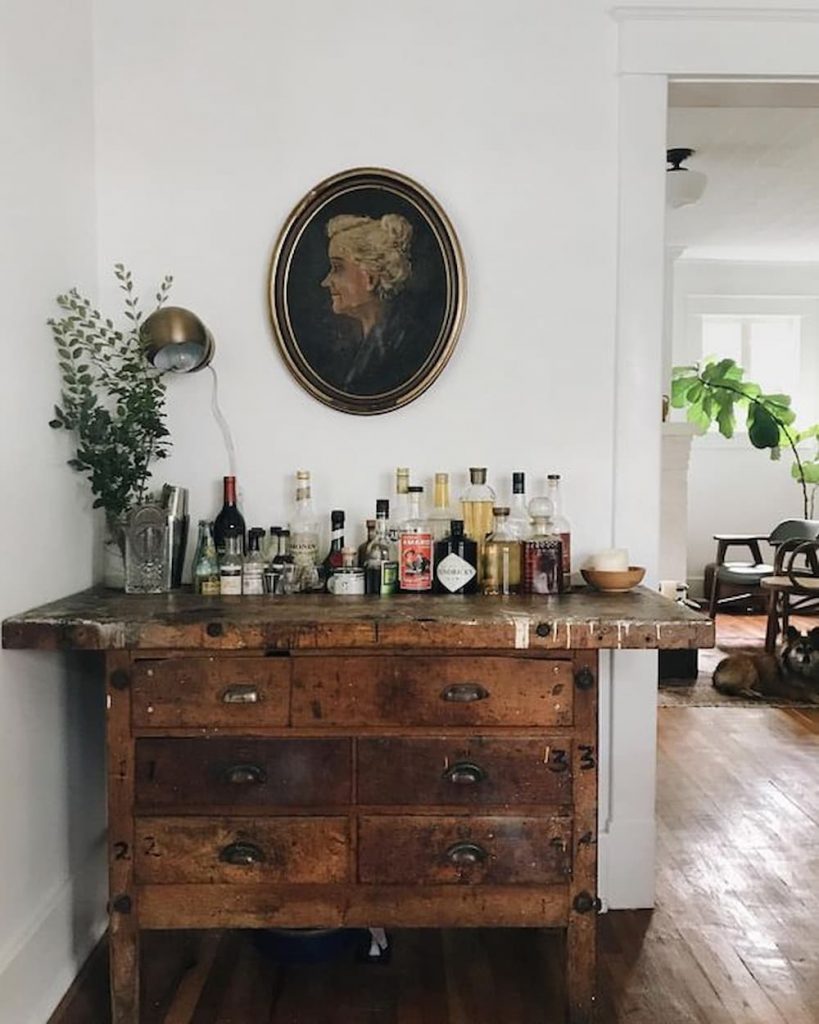 Black looks so classic in Kelly's dining room.
This project and green are sure to have you swooning!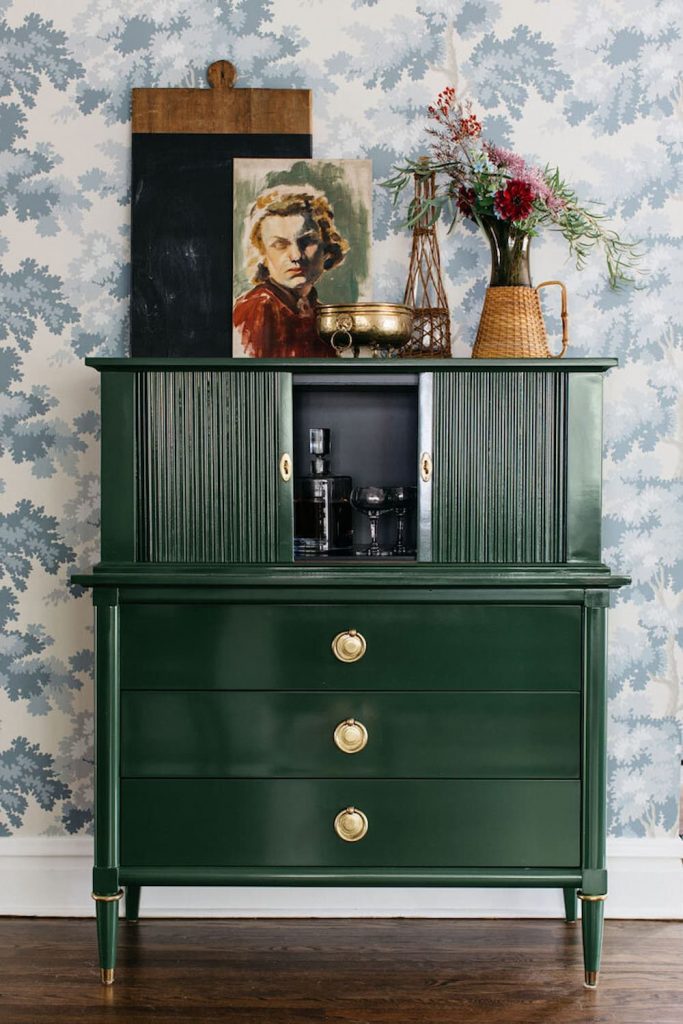 An old trunk transformed, what a fabulous idea!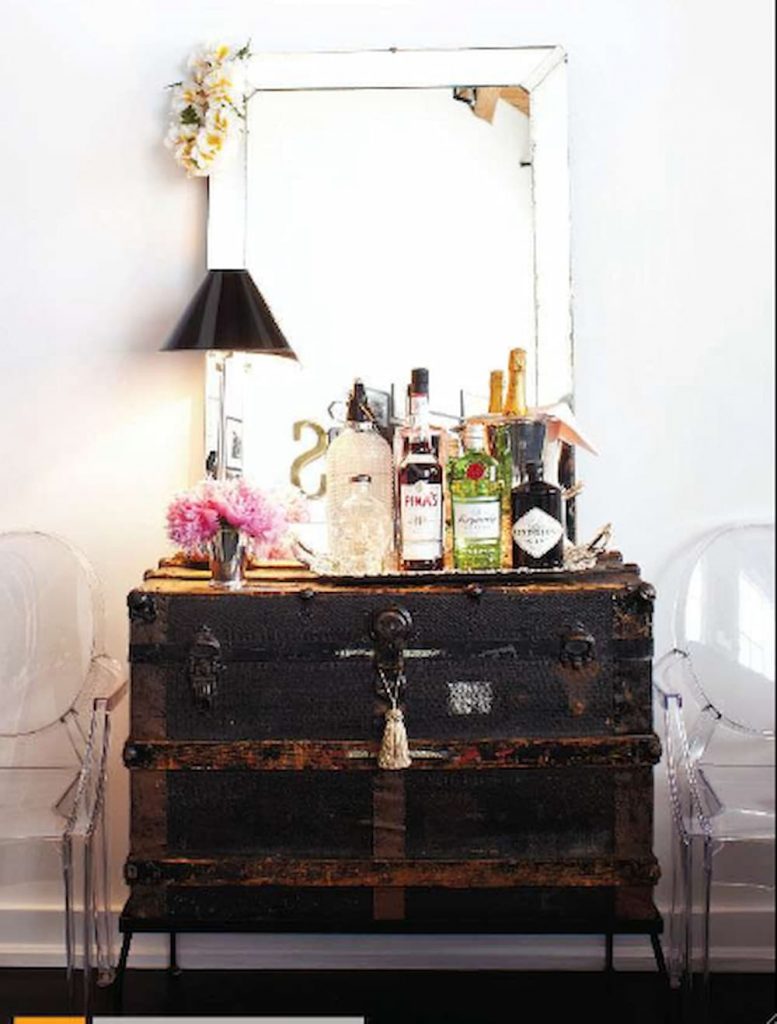 "Anything that you can use to store and display can be used as the basis for your bar."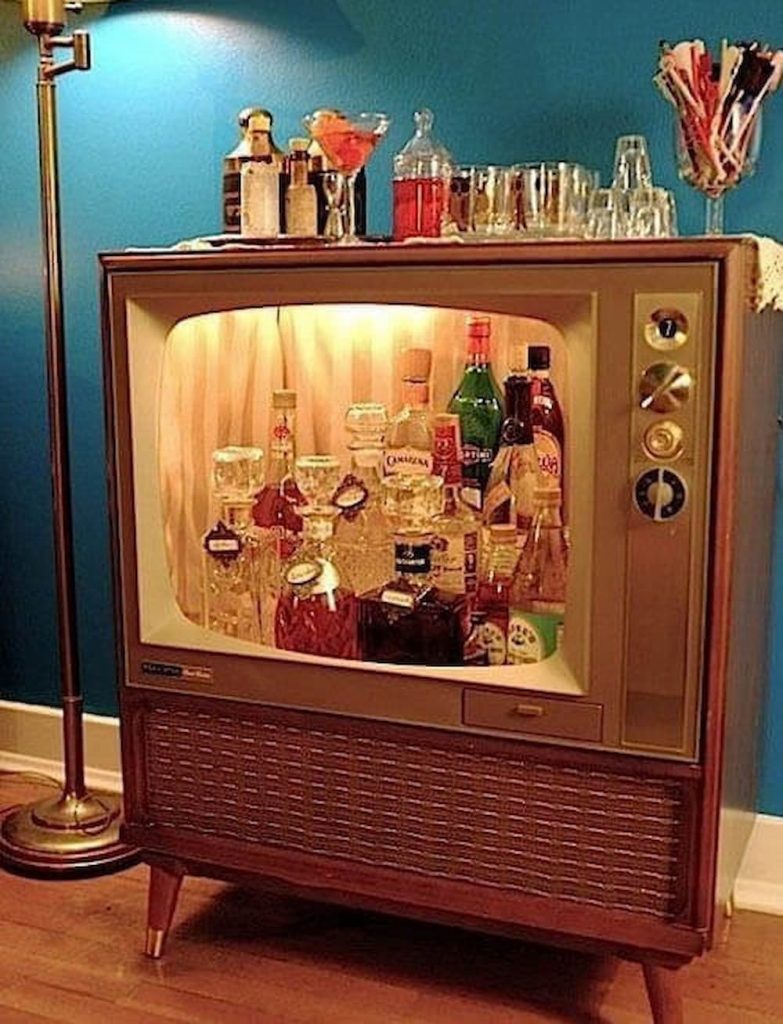 Oh my goodness, is this the cutest idea ever?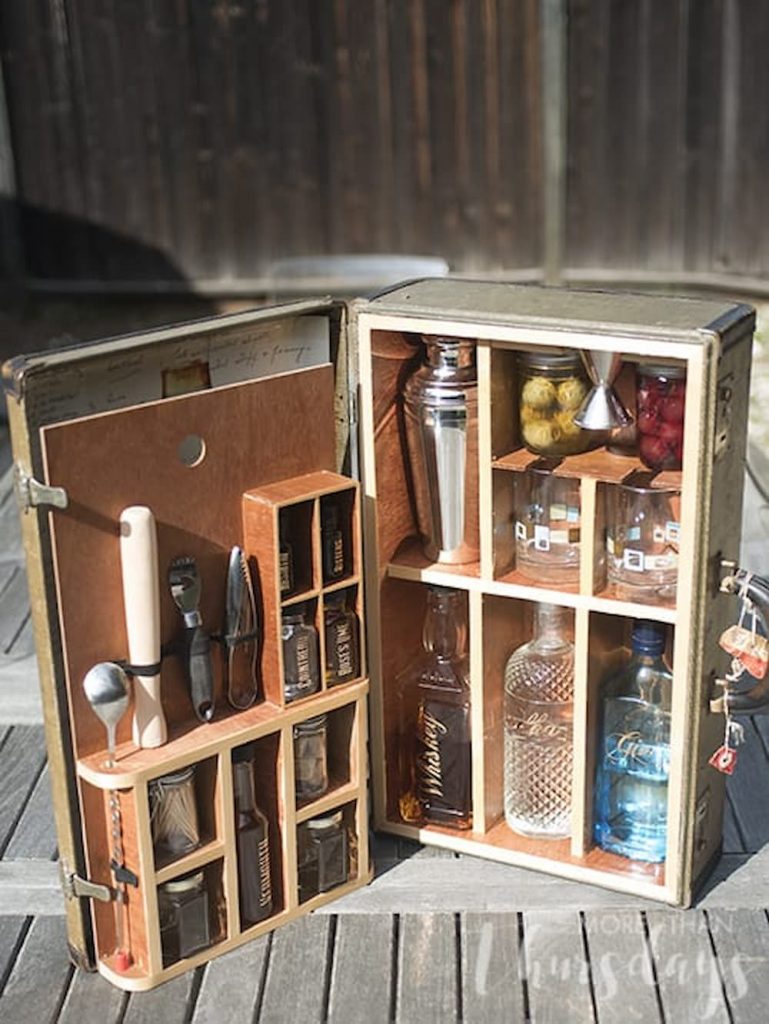 This bookcase project turned out so beautifully, lights and all!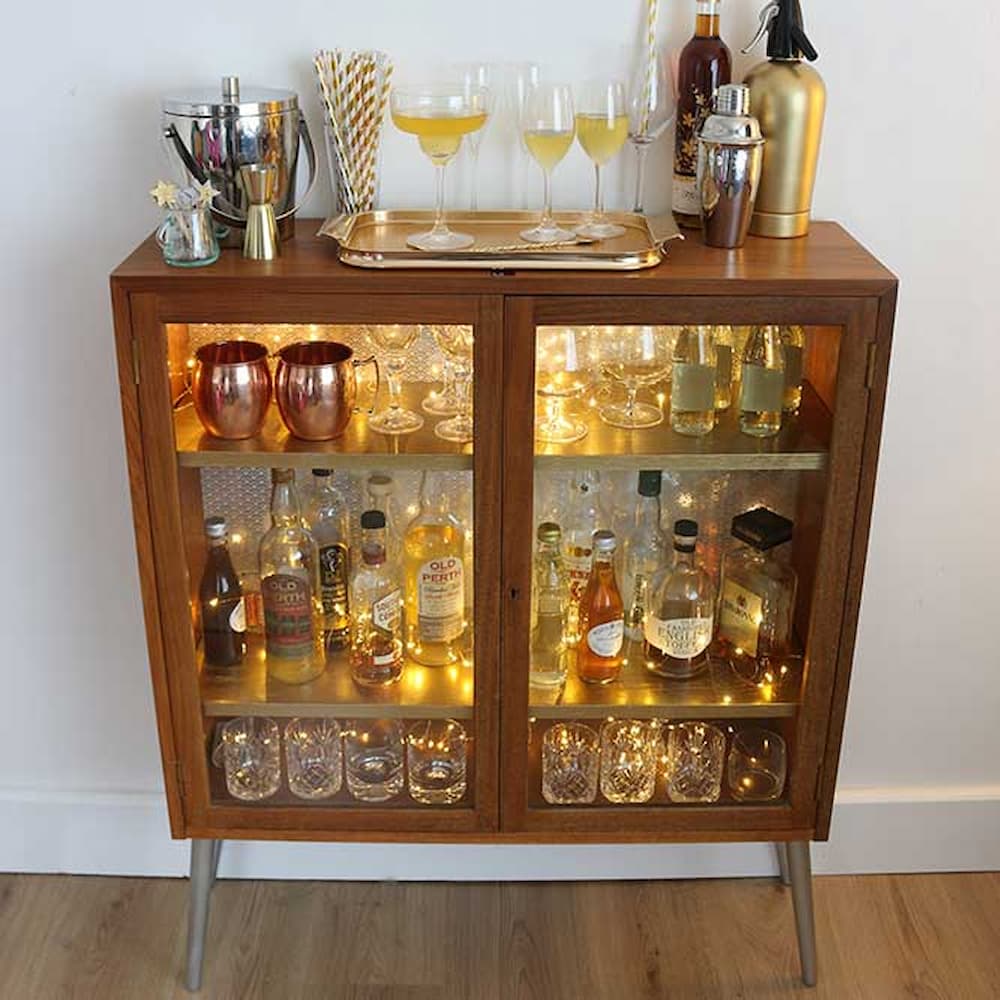 This old radio and upcycle are just fabulous.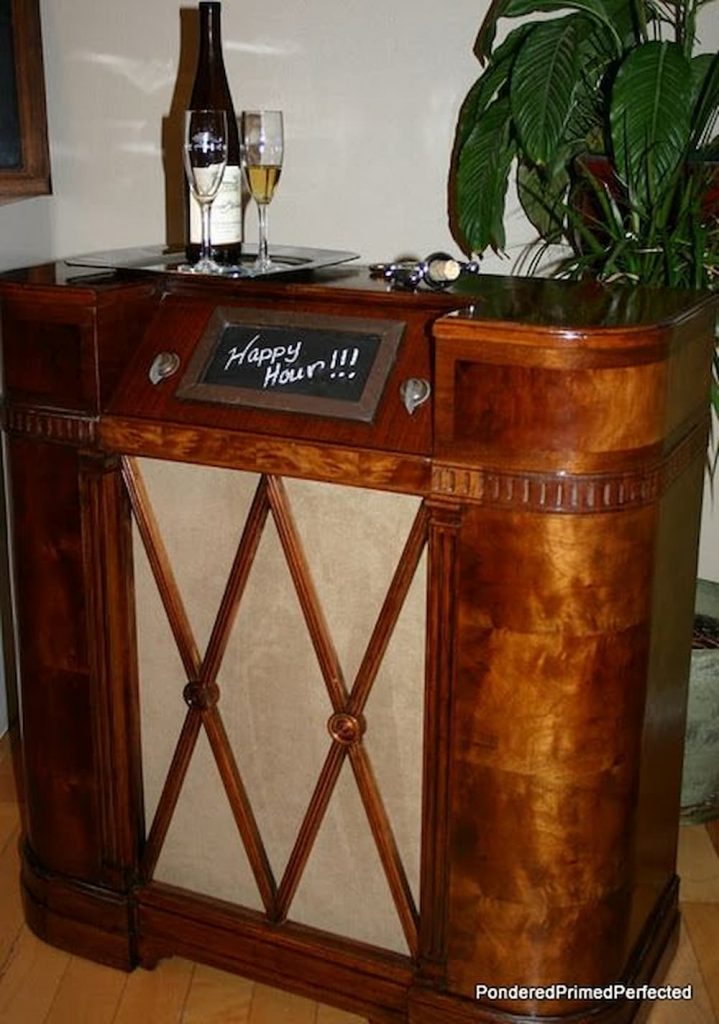 Go shabby chic with an old armoire like this one.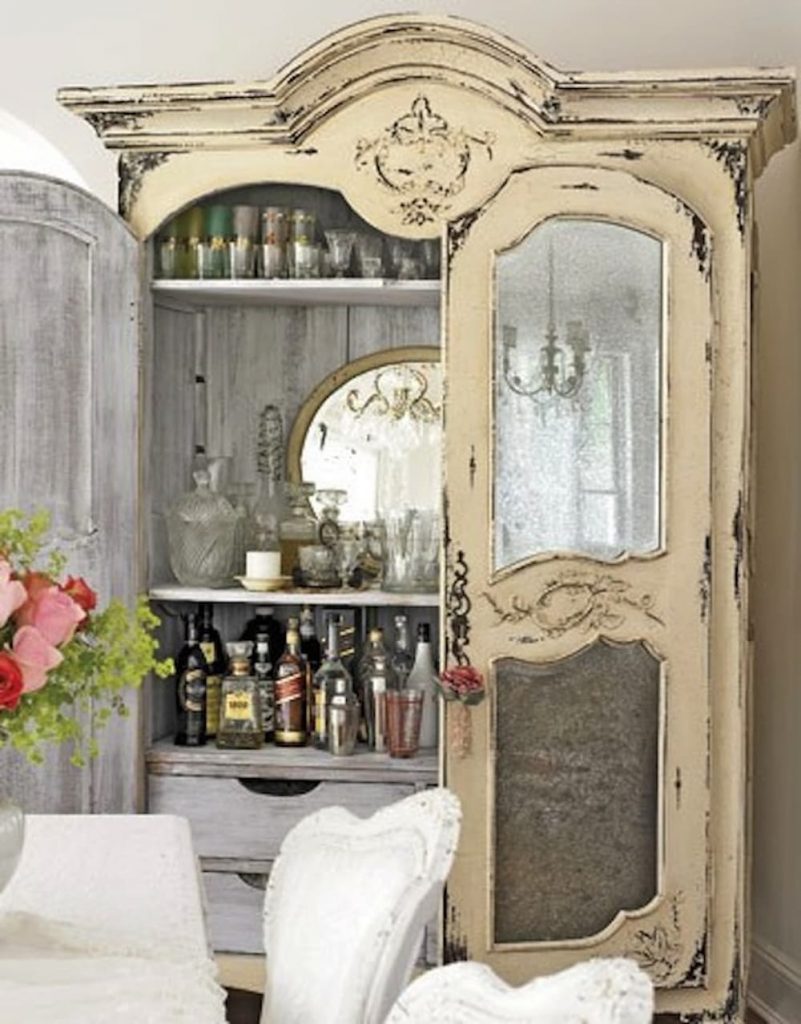 How about a thrifted set of lockers?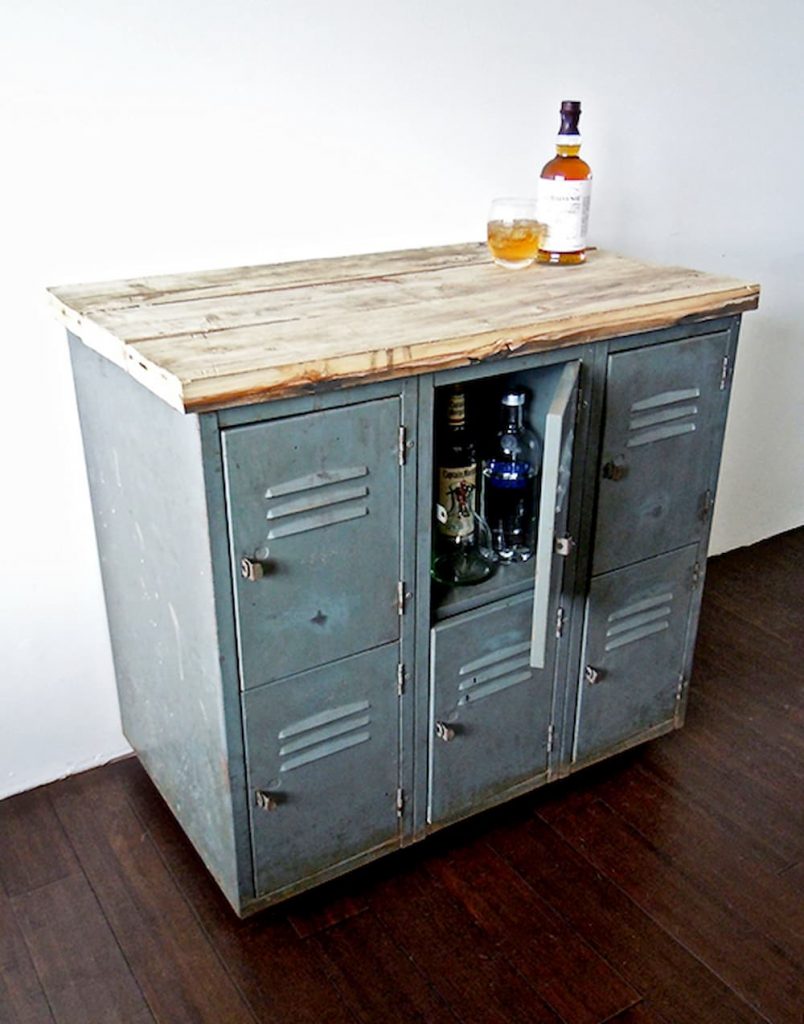 I'm so glad you dropped by, and if you are new to my blog, welcome!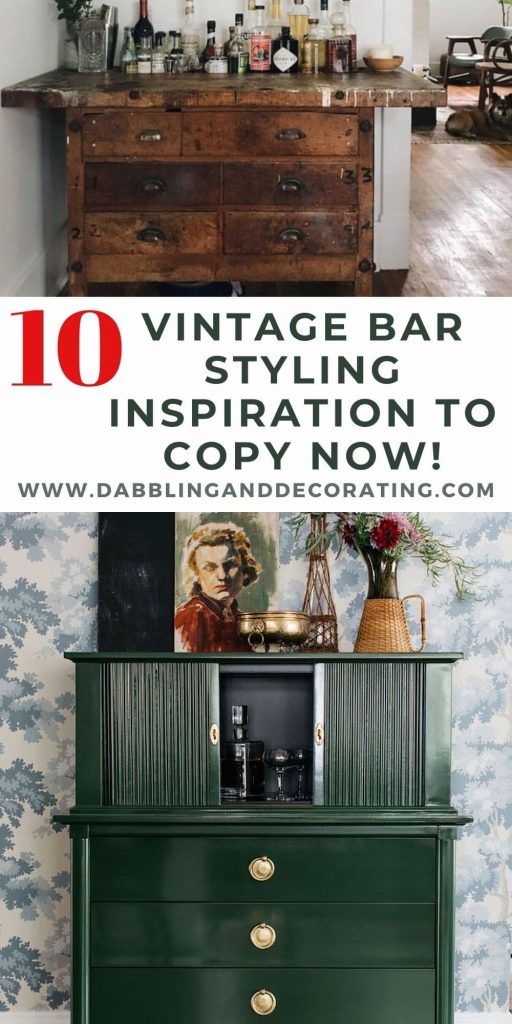 I've created the above custom pin just for this post! Hearing from you makes my day and your comments mean so much to me! Please join me over on Instagram & Pinterest to see more!
SHOP ONE-OF-A-KIND VINTAGE BAR STYLING INSPIRATION
Click on Image to Shop

YOU MAY ALSO ENJOY