I have been in the process of making over our master bedroom and I wanted to add some fun, vintage bedside tables. However, I just couldn't find anything that jumped out at me, even at my favorite stops.
I have always luved the old vintage cheese crates. So I found a couple of them on Etsy that I luved that would be the same size, 13″ high and 15″ in diameter. I decided to stack them on top of each other and make it into a mobile bedside table.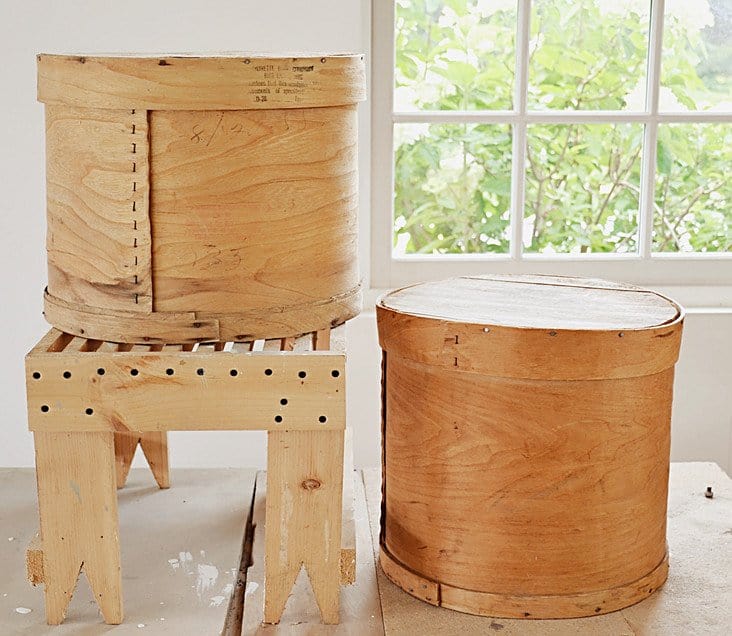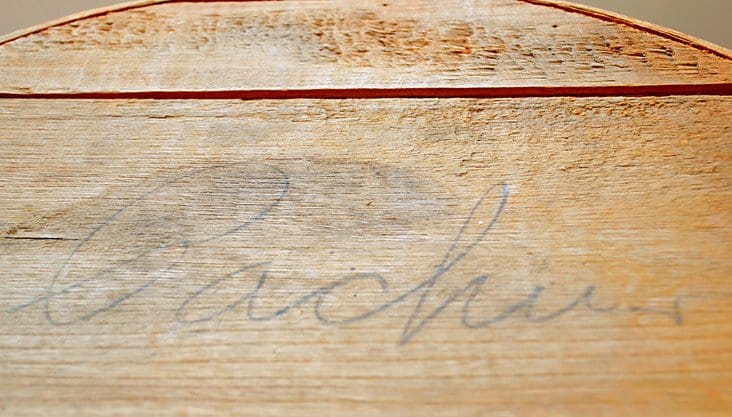 I luved the writing, on the top of this one, so I placed it on top for my table top.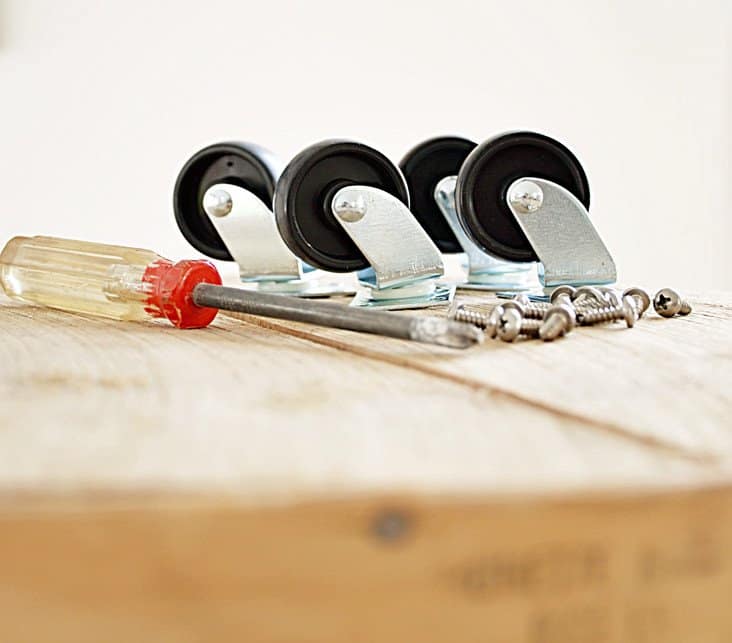 All you need for this super easy project are 4 1-5/8″/ 40mm Swivel Bearing Casters and 8-16 1/2″ screws and a tape measure. I used 2 screws per caster instead of the recommended 4. As the casters held in extremely well with 2 screws and I didn't want to put more pressure on the crate.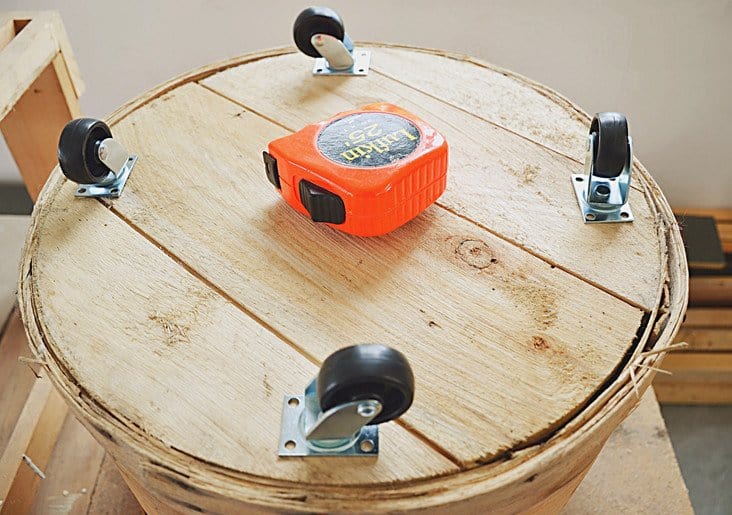 Turn the wooden cheese crate upside down that you want on the bottom and layout the casters around the bottom. I attached each caster 1″ in from the rim.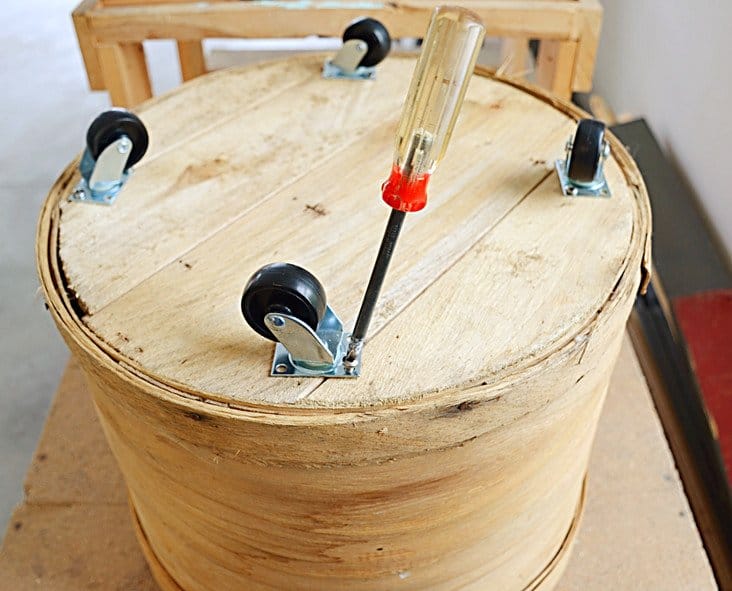 I used a Phillips screwdriver instead of a drill, as the screws are really small and super easy to screw on.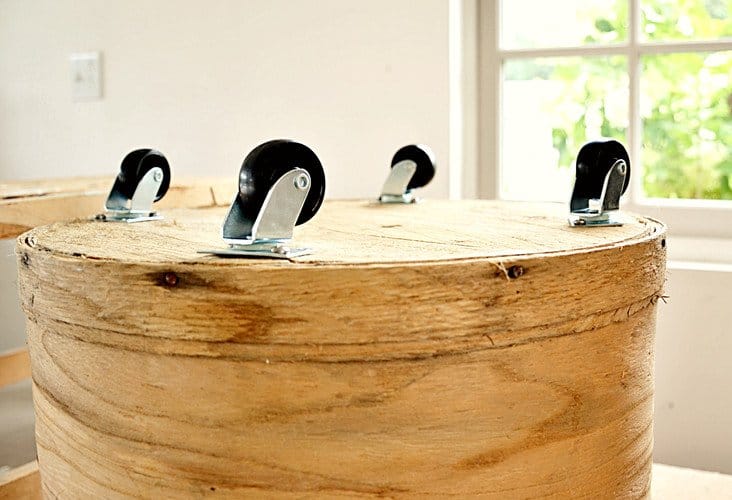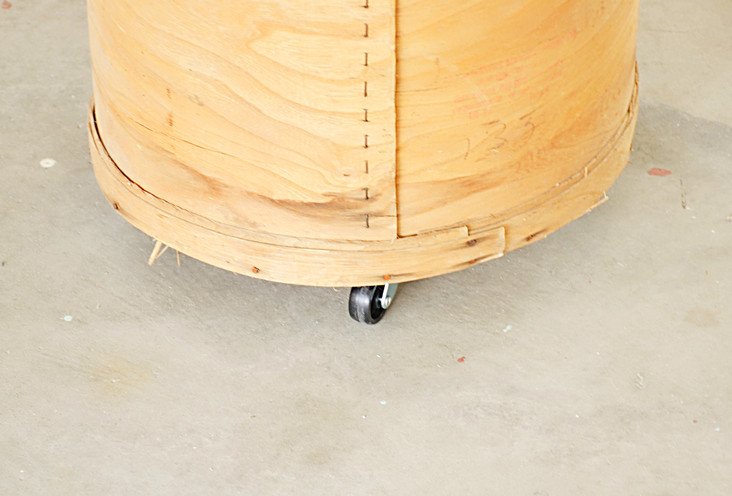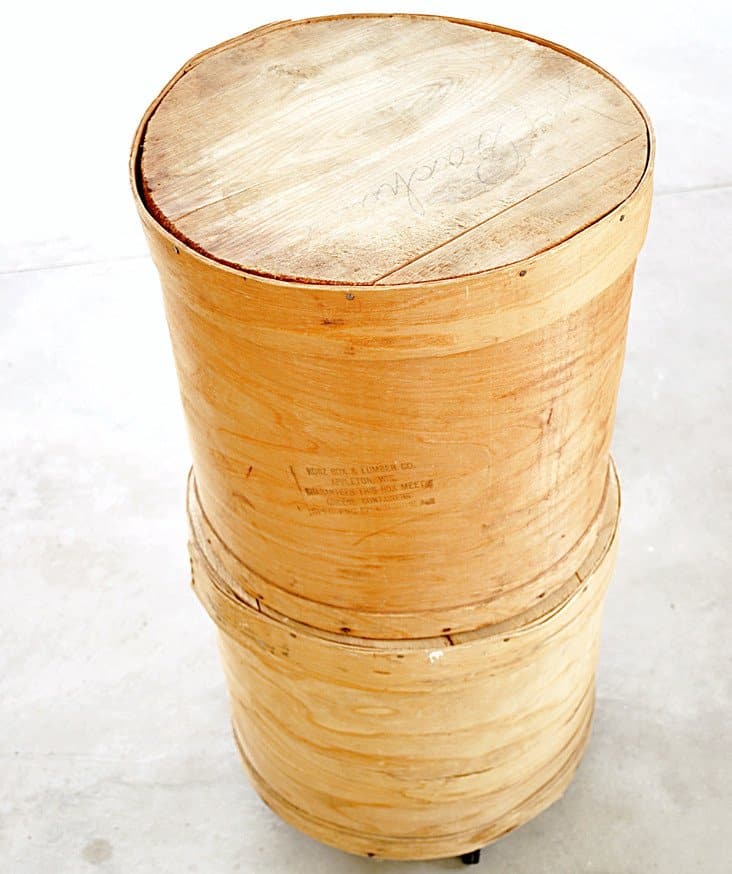 It fits just perfect in the space as a bedside table and adds that vintage charm.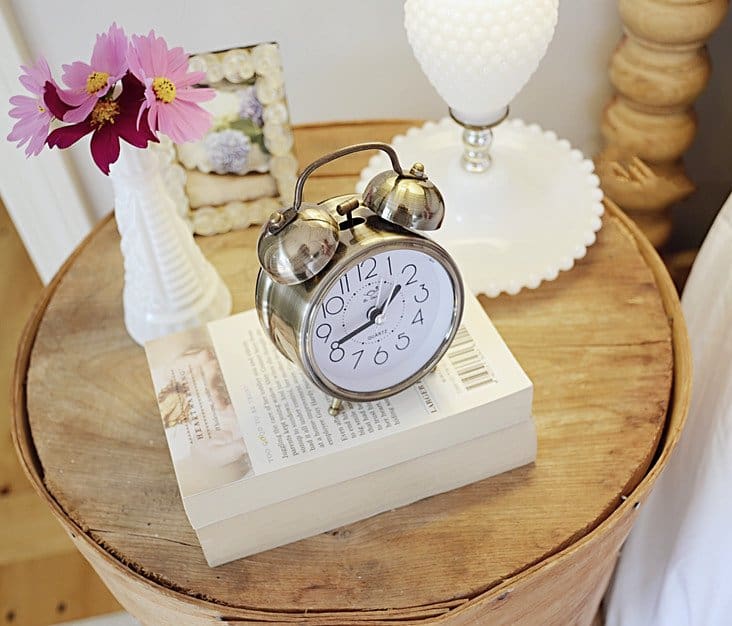 PIN THESE IDEAS FOR LATER!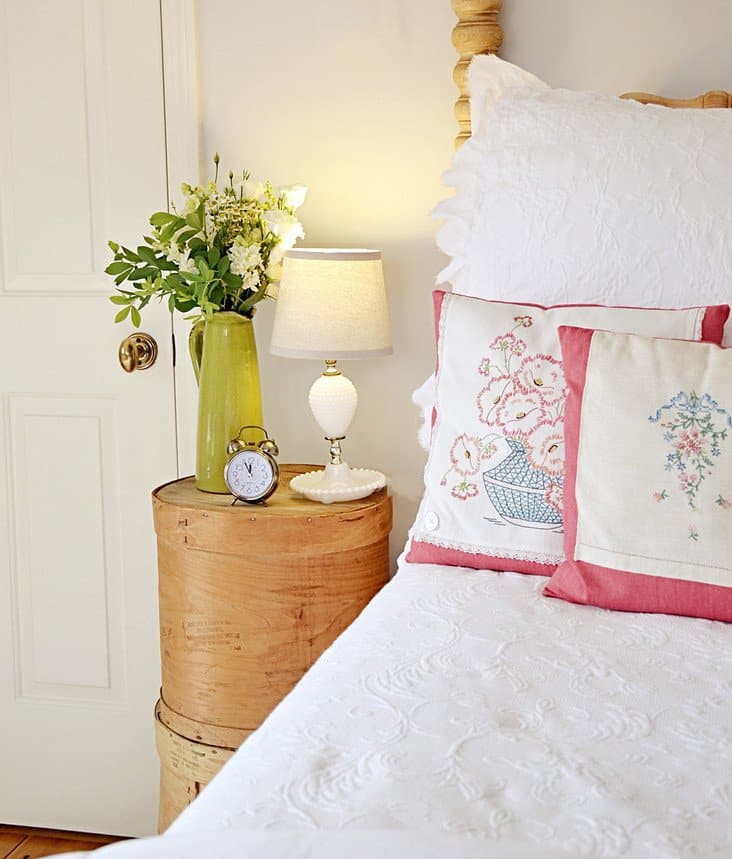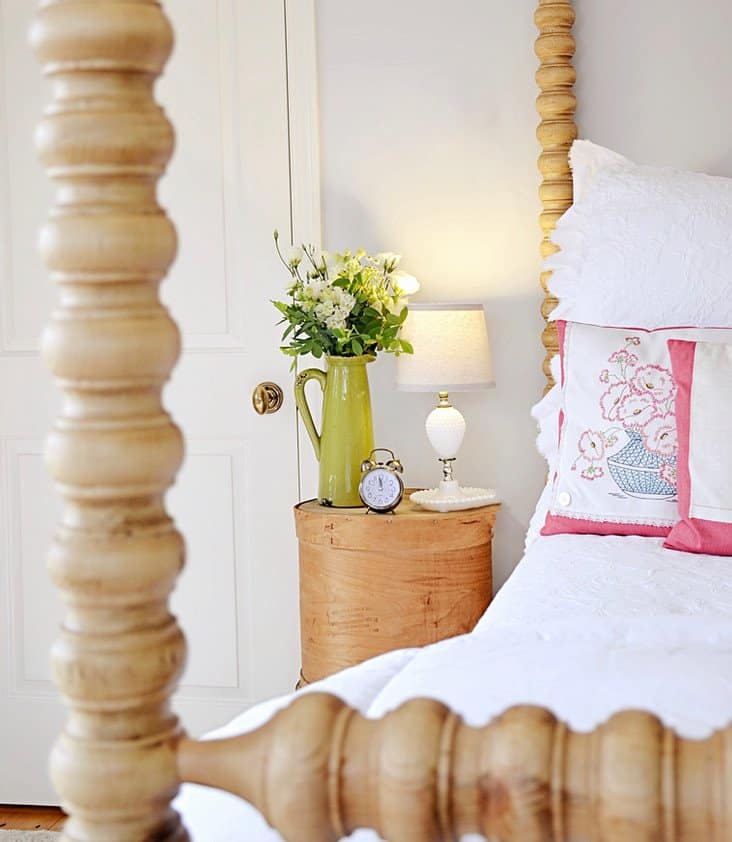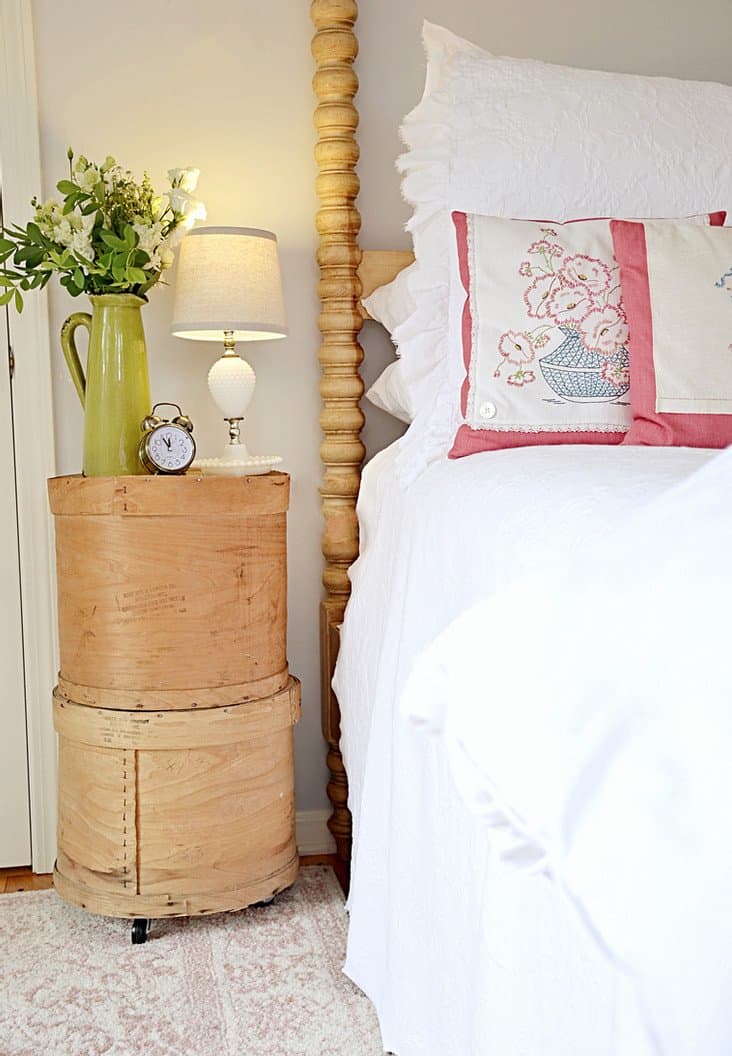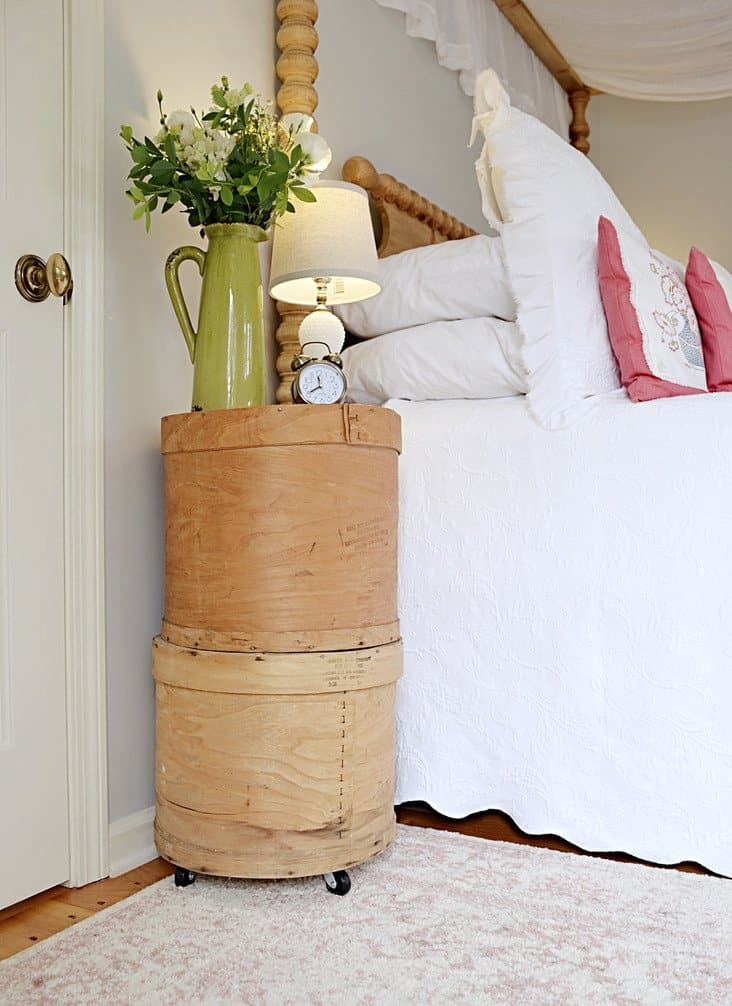 I hope to reveal the full Master Bedroom makeover sometime soon!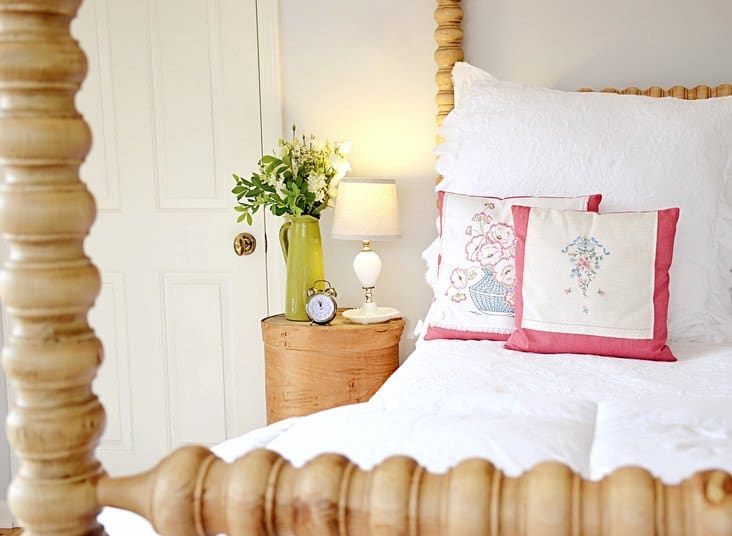 BE SURE TO SAVE THIS "SIMPLE DIY VINTAGE CRATE MOBILE TABLE" POST TO YOUR FAVORITE PINTEREST BOARD!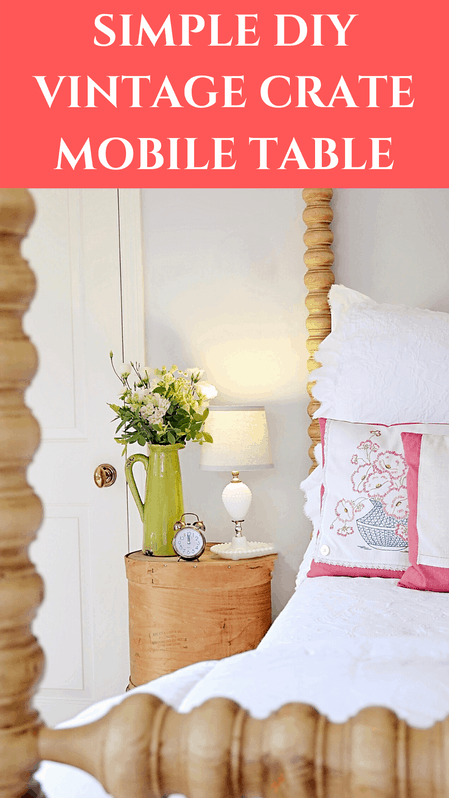 I've created the above custom pin just for this post!
Sharing is Caring!
I would luv to hear from you too~
Your comments mean so much to me and truly make my day…
Please join me over on Instagram & Pinterest to see more!
Styled by Ann
in Vermont