Do you love beachcombing and coastal decor? Join me on the beaches of Maine as we collect Blue Mussel shells for a beautiful coffee table display.
What are Blue Mussels?
The blue mussel is a medium-sized edible clam.
Empty shells are commonly found on beaches all around the world.
The Blue Mussel shell is triangular and elongated with rounded edges. The shell is smooth with some sculpturing.
This species of mussels are purple, blue, or sometimes brown in color.
The Blue Mussel shells I find here on the coast of Maine have always been purple.
An Antique Bowl
This past week I visited the SAGE FARM ANTIQUE'S EARLY EVENING BUY EVENT and it was there that I found this blue and white antique bowl for just $14.
SHOP BLUE MUSSEL SHELLS AND BLUE AND WHITE BOWLS
Scroll and Click on Image to Shop

You may also enjoy this year's COASTAL GRANDMOTHER SUMMER DECOR "IN MY MOTHER'S HOME".
Beachcombing
The next day from our home in Coastal Maine I headed out for a walk on the beach with our Bernese Mountain Dog, Ella.
And I noticed right away all the Blue Mussels that had washed up on the sand after the last high tide. They were seriously everywhere!
I gathered up a few shells, thinking I would display them on our dark antique coffee table in the living room. You see, I love the color purple with dark wooded antiques. It's such a flattering combination.
Check out this post from last spring on Decorating with the Color Purple to learn more about this favorite color pairing.
That's when I came up with the idea of filling this blue and white antique bowl with the Blue Mussel shells.
Combining them together with the lavender peonies on the coffee table that I created on this VERY VINTAGE WEEKEND.
On a side note, can I mention how fun it is to go beachcombing, collect some shells, decorate with them, and share it all with you here? So great!
And I appreciate you so much for always following along. I sure hope it inspires you.
SHOP FAUX PEONIES AND RUSTIC BASKETS
Scroll and Click on Image to Shop

I gladly headed back down to the beach on Mother's Day with my mother's small L.L. Bean bag in hand.
The bag was about halfway full of Blue Mussel shells when I was done.
More than enough for the small antique bowl.
Once back home, I rinsed the Blue Mussel shells of all their sand and let them air dry on a towel in the kitchen.
Coastal Coffee Table Decor
When the Blue Mussel shells are completely dry, they will have a really pretty soft purple color.
Ok, don't laugh at my old Maine Seed Potatoes pillow on the couch. I know it's seen better days. Ella our Berner has pulled off the seed sack label so many times. But I just can't seem to part with it.
You may also enjoy the post Living Room in New England Colonial House.
And Our Summer House Tour from last year too.
I'm so glad you dropped by, and if you are new to my blog, welcome! I hope you enjoyed your visit with us here today at our Home in Coastal Maine.
Be sure to also check out our Home in Vermont too, where we spend winters enjoying the coziness of home in the Green Mountains of Vermont.
Please join me as a regular here at Dabbling & Decorating by signing up for my Saturday morning newsletter and never miss an update!

I've created the above custom pin just for this post! Hearing from you makes my day and your comments mean so much to me! Please join me over on Instagram & Pinterest to see more!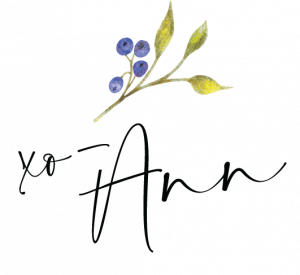 YOU MAY ALSO ENJOY