Decorating a guest bedroom in a home is one of my favorite rooms to design! This upstairs attic bedroom is at our newly inherited coastal Maine home. A room that was refinished about 5 years ago to match the rest of the home and was never really used that much. It's also a room that I have been very anxious to decorate and get ready for guests. To learn more about our coastal Maine home and its story CLICK HERE.
To start, we assembled this full pine bed, added an antique dresser and chair that were all left to us by my parents. I found an antique white blanket and quilt in the house that my mother made, perfect for this bed. I changed the valance out with one that my mother had made from a downstairs bedroom. And gathered a few other antique finds from around the home to accentuate the dresser and the walls.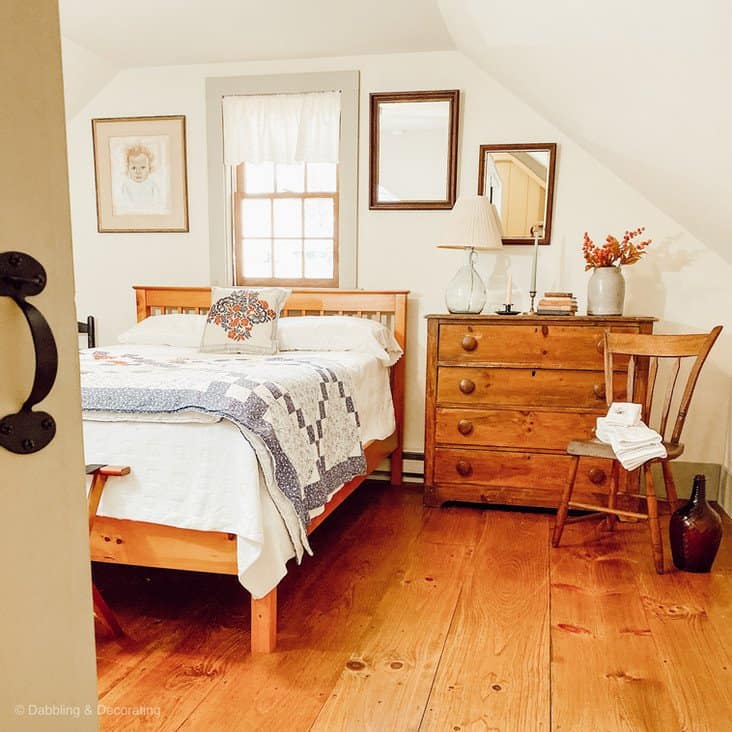 A quick trip to the local thrift shop and I found two large blue and white check pillows for .50 cents a pillow. And I knew then that blue was going to be this room's color of choice.
The guest bedroom was now ready for what I call "POOF"! A quick trip to the home good stores to find the "POOF", which consisted of a bed skirt, pillows, pillowcases, throw rugs, and more to make this bedroom feel cozy and inviting.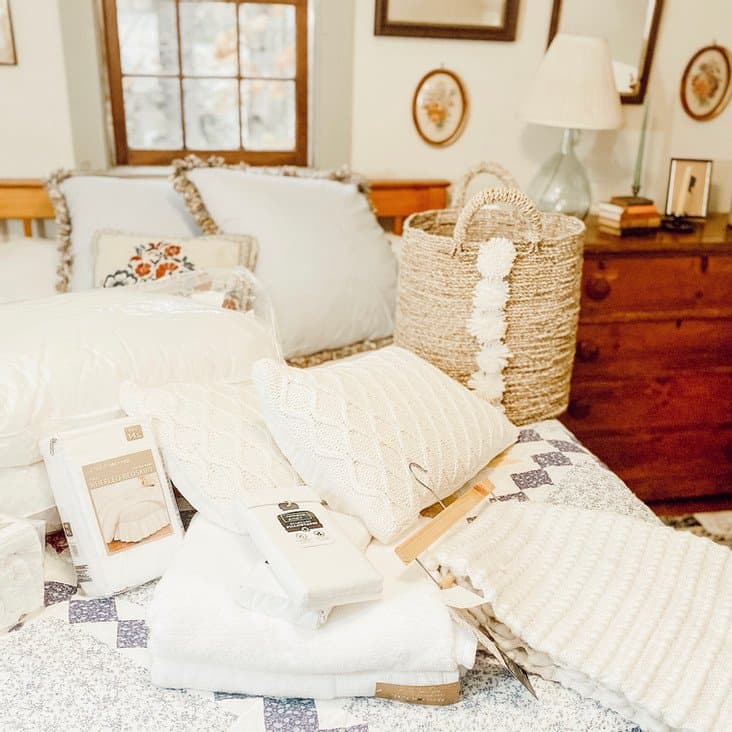 I luv collecting Irish sweater pillows and blankets. They feel so cozy in any decor and any season.
I also luv adding baskets. This one I found at HomeGoods for only $20, along with the Irish sweater pillows and blanket.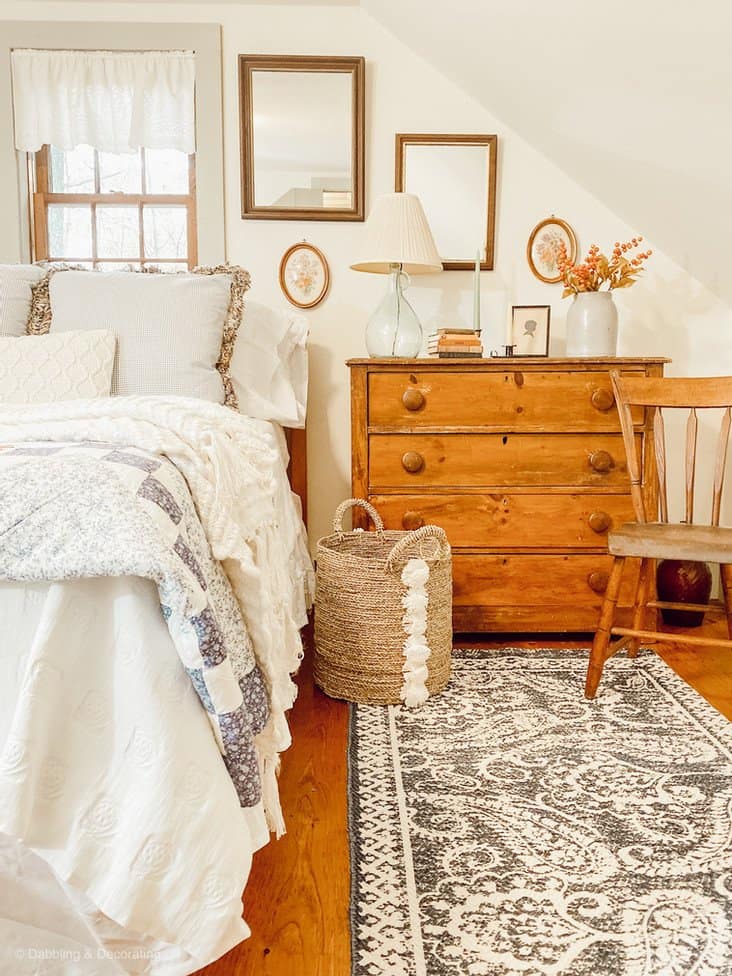 A few throw rugs that I also found at HomeGoods look antique with their vintage blue paisley pattern.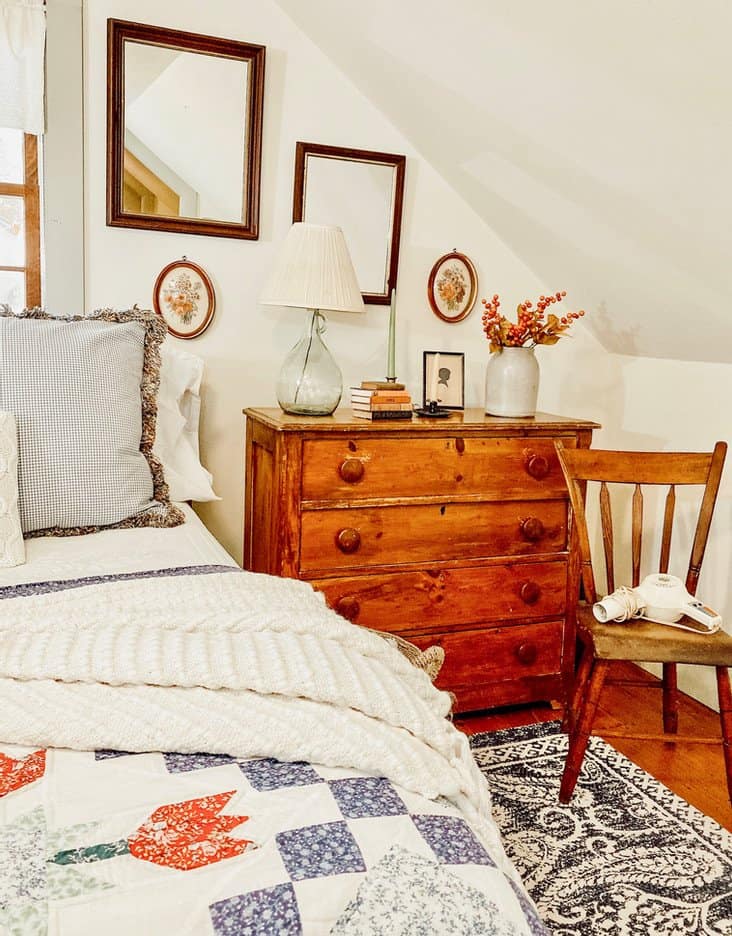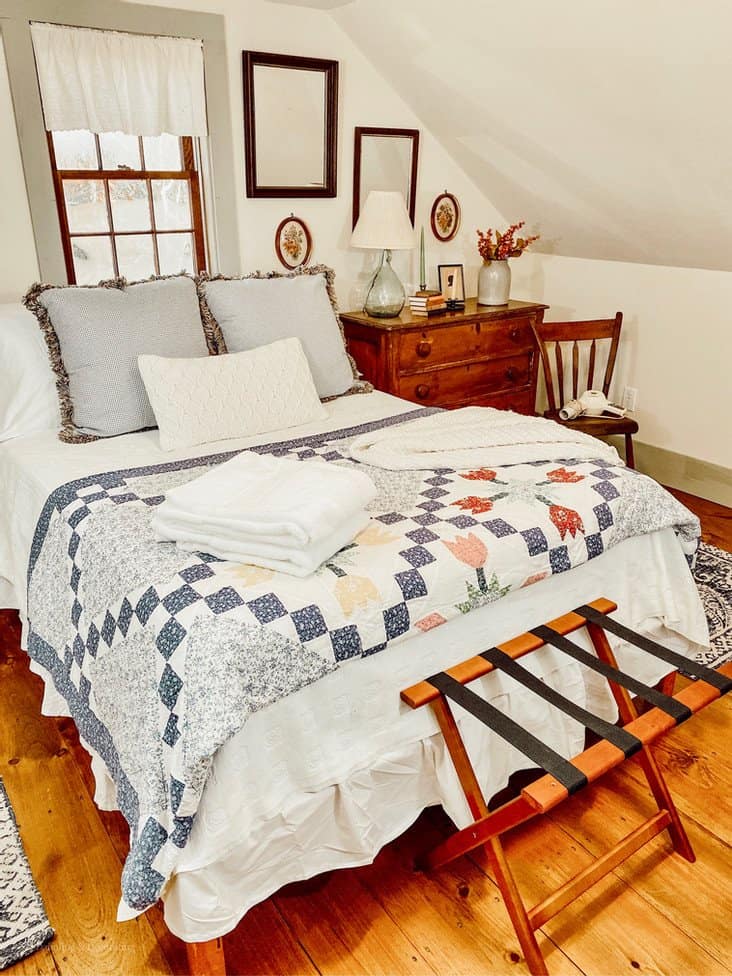 PIN THESE IDEAS TO YOUR FAVORITE PINTEREST BOARD!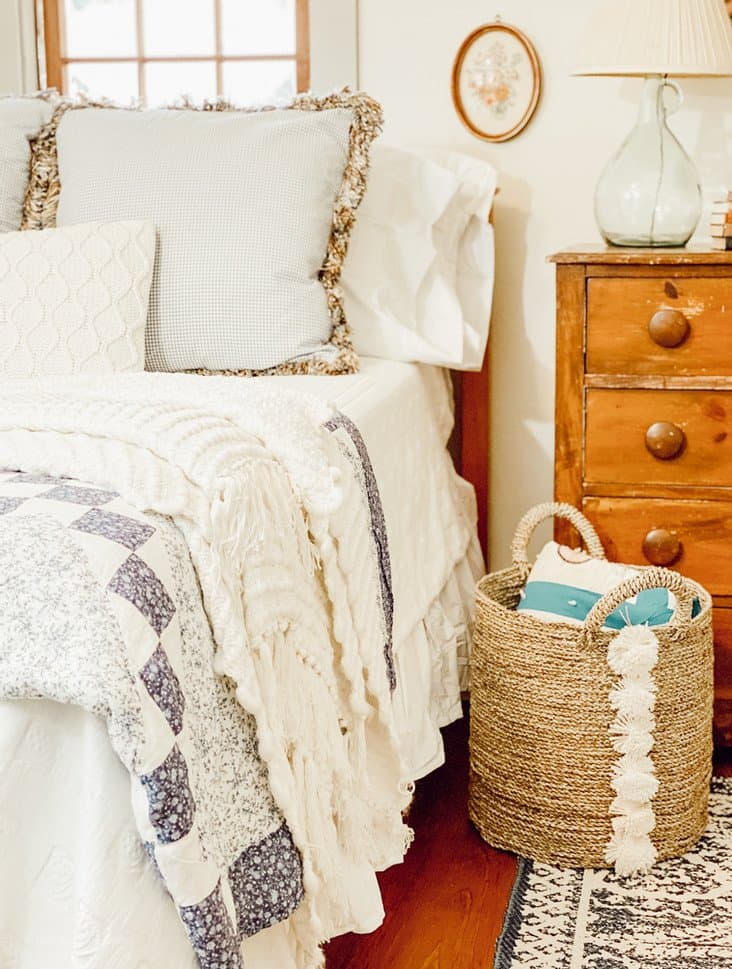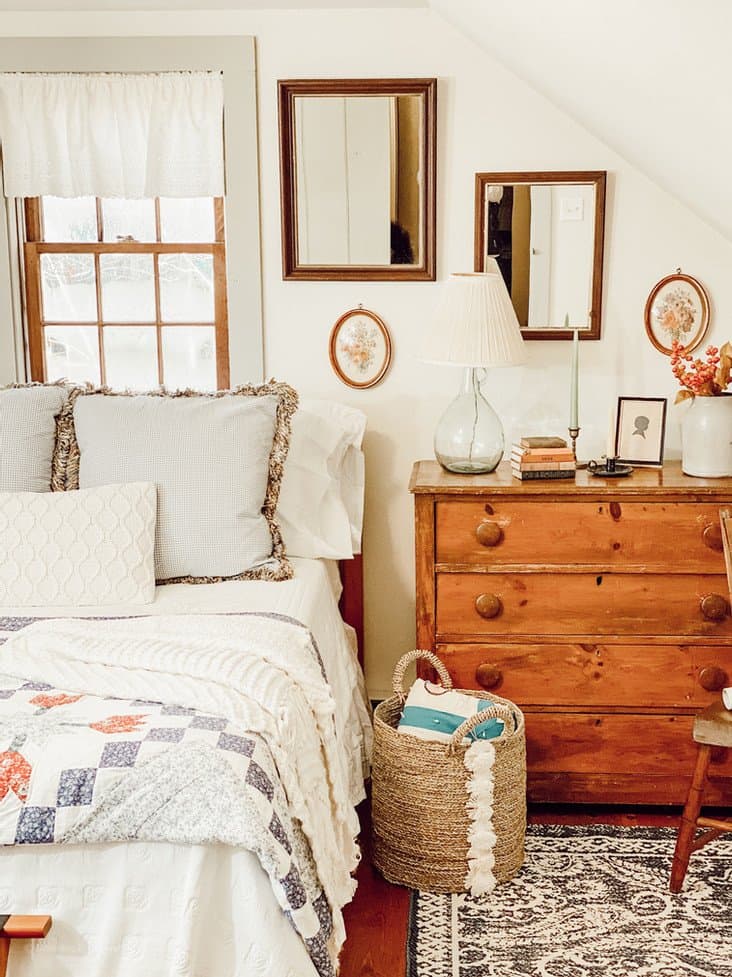 Fresh white towels for guests add warm and welcoming hospitality.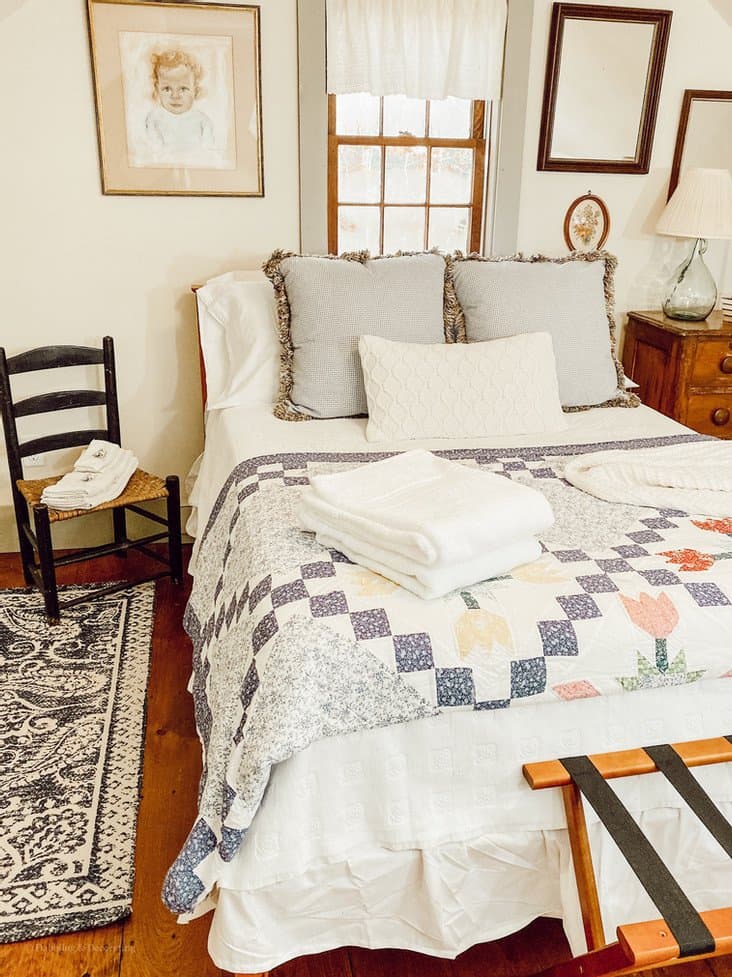 Luggage racks are such a convenience when you are a guest. I purchased this one online, however, I think I will paint it and add some vintage inspired ribbon to make it look antique.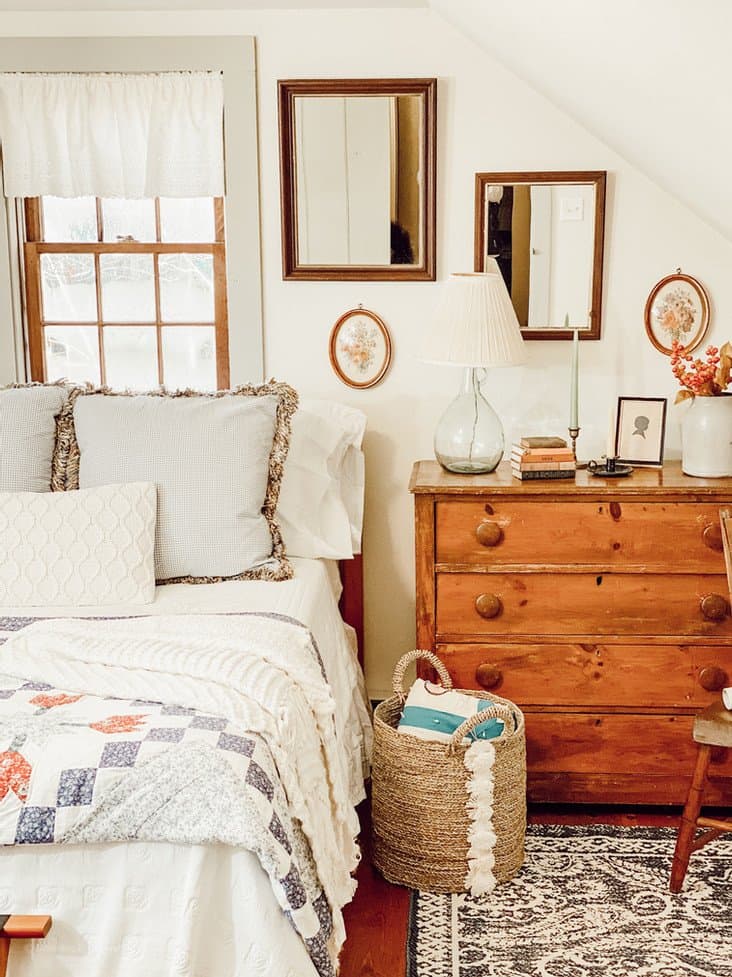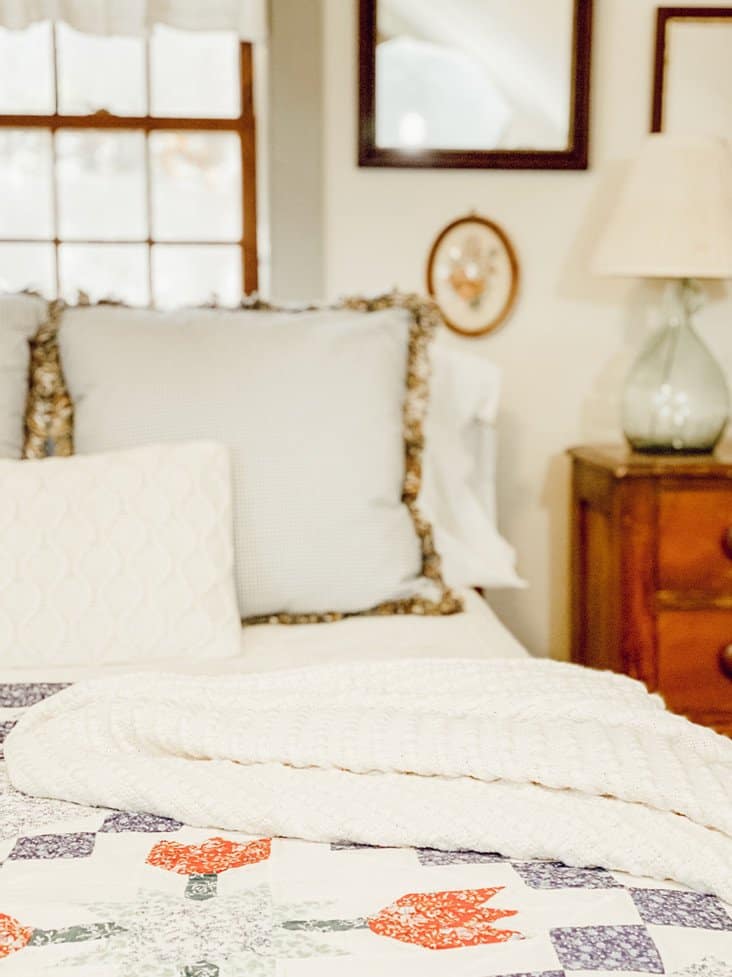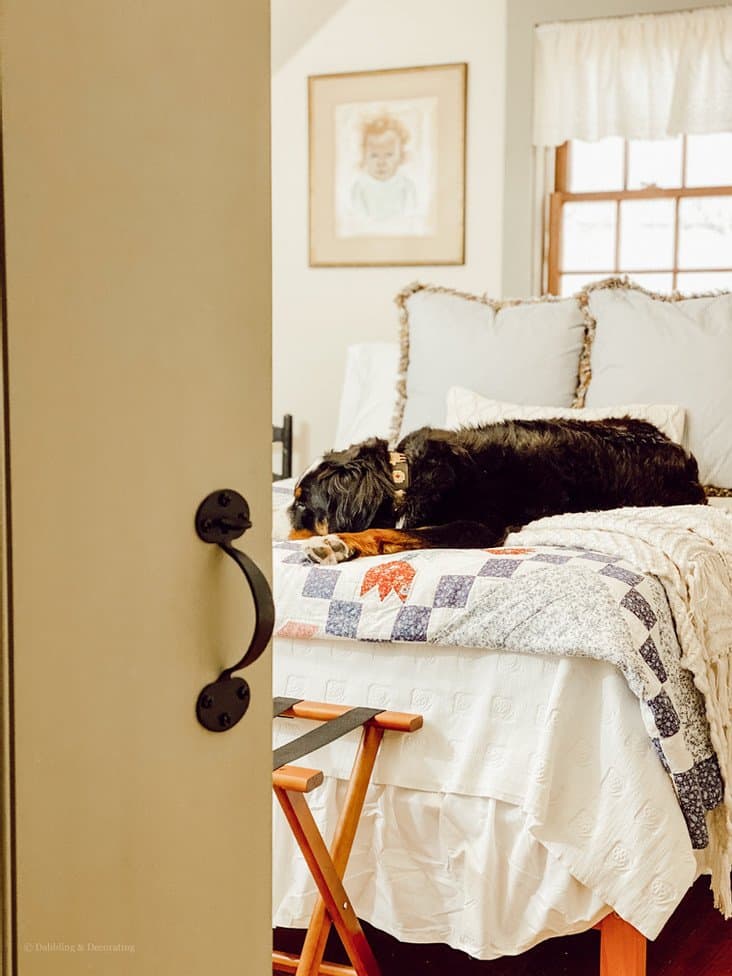 If you are new to my blog, welcome! I'm so glad you came to visit us here today at our coastal Maine home. I hope you will become a regular here at Dabbling & Decorating! Sign up below and never miss an update!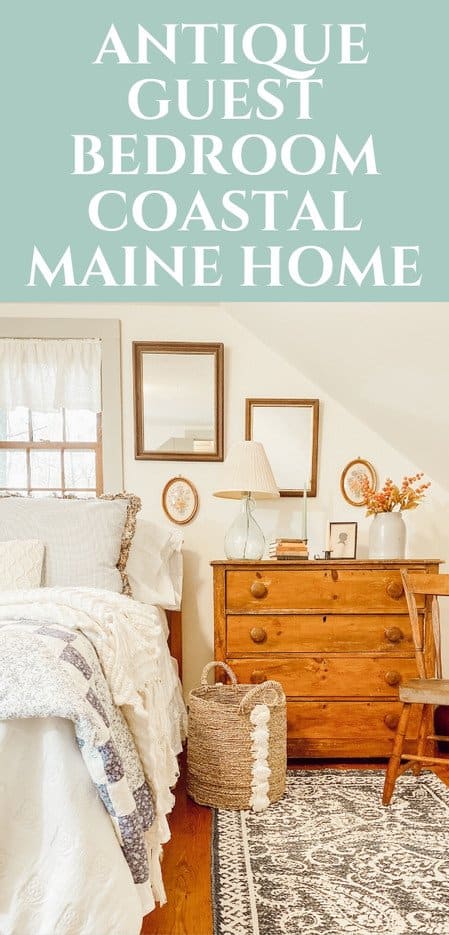 I've created the above custom pin just for this post! Hearing from you makes my day and your comments mean so much to me! Please join me over on Instagram & Pinterest to see more!