It's early November and everyone seems to be getting ready for Christmas earlier and earlier, don't you feel? But If I start decorating too early for Christmas, all my greenery dries out, makes a mess, and I can not wait to take it all down, as I need to change things around way too often, ha! Therefore, for now, I'm still in the late Autumn and Thanksgiving decorating mode. And while I was at the coastal Maine home last week, I started to eye my mother's vintage transferware set and how beautiful it would be to create a simple Autumn or Thanksgiving table with.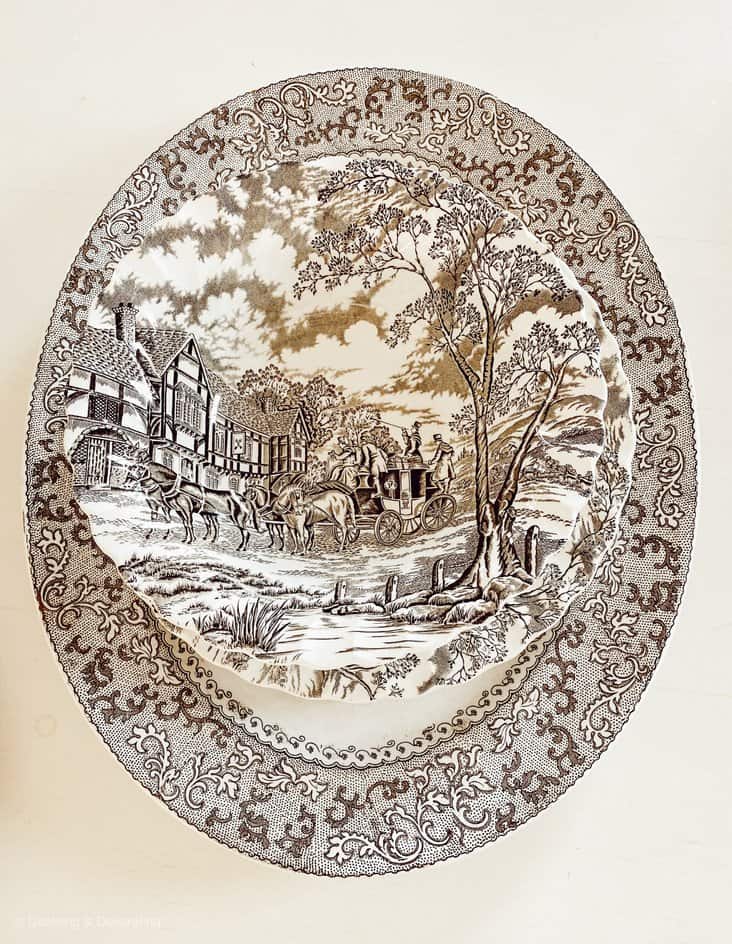 A quick stop at the local thrift shop found me a few blue glass plates for .50 cents apiece. I love the way they look with the transferware. And that is how this super easy table setting was created. This will not be our Thanksgiving table setting, just something that I wanted to put together, as I loved the colors and the dishes together so much!!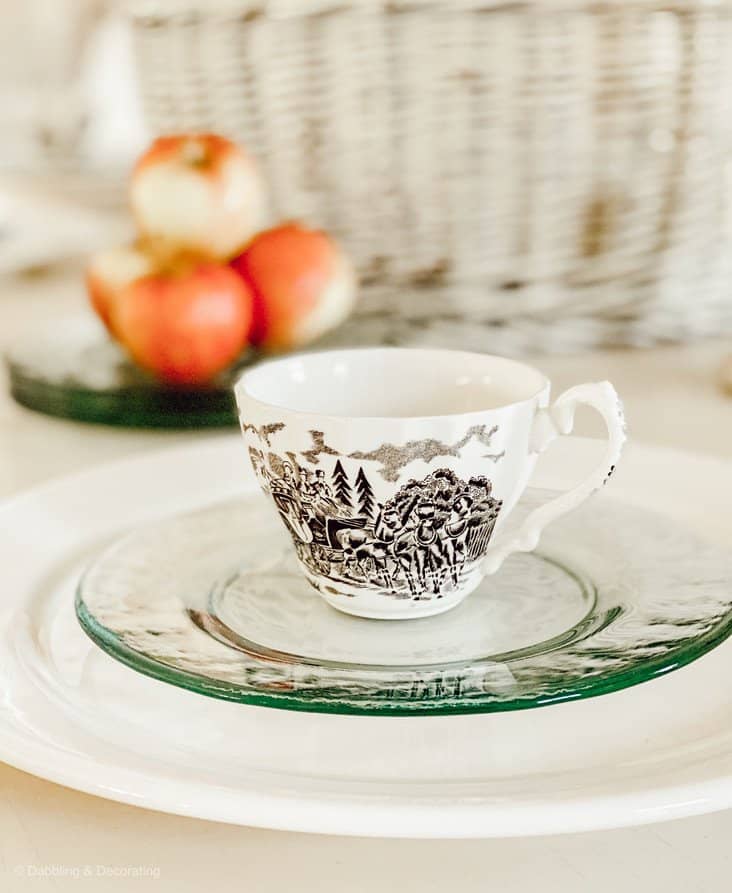 I also picked up a couple of empty vintage frames, a small mirror, and two brass geese to layer my vintage mantel within the dining room, while I was home in Maine antiquing with a girlfriend. They add such a warm accent to the mantel.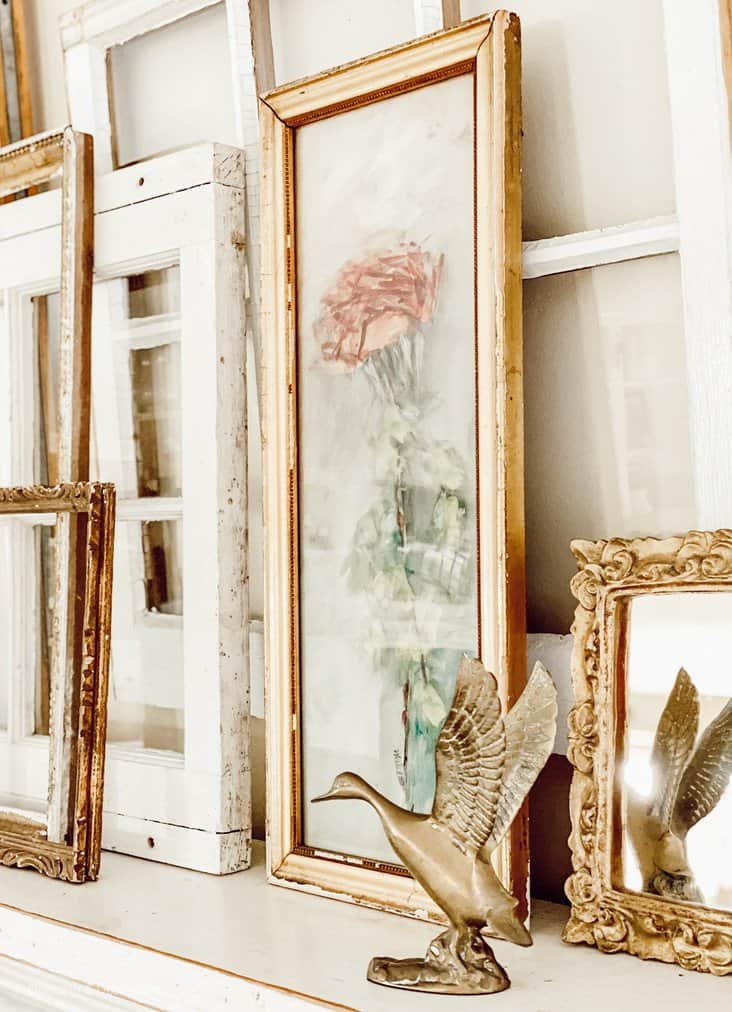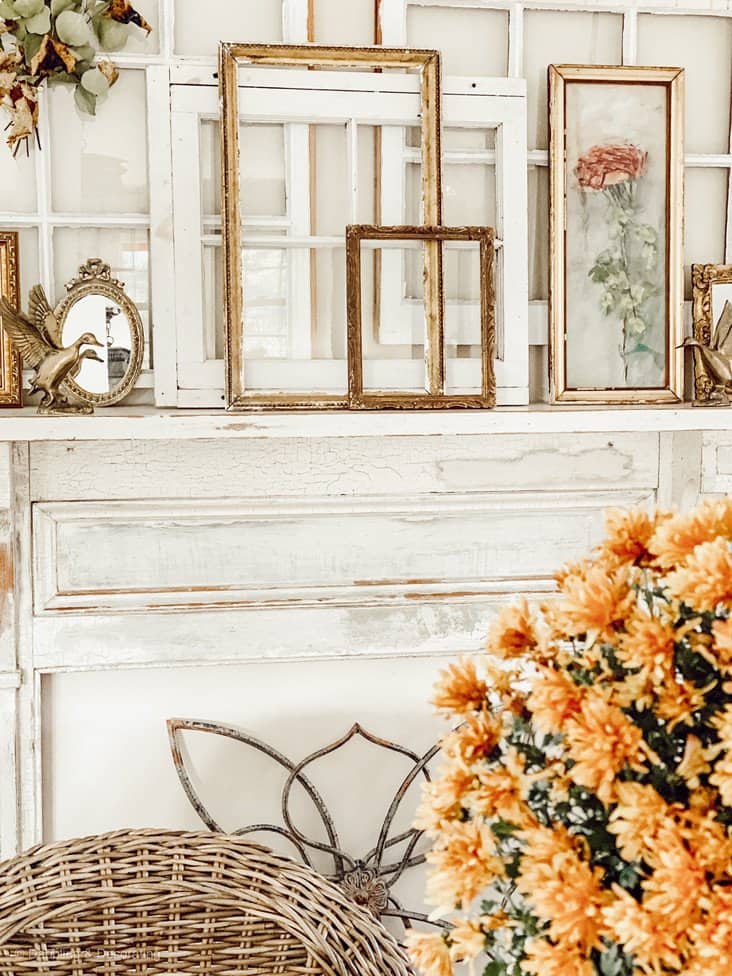 And can we talk mums? Later on, in the Fall, you can score big on leftover Mums at the nurseries. I bought these orange mums for $5.00!!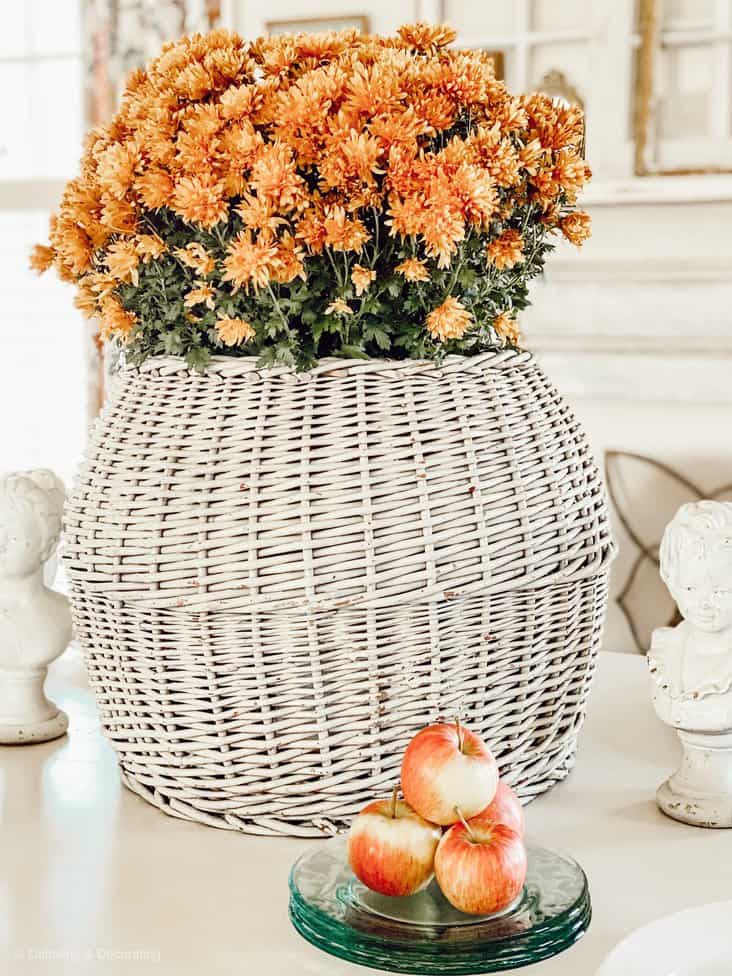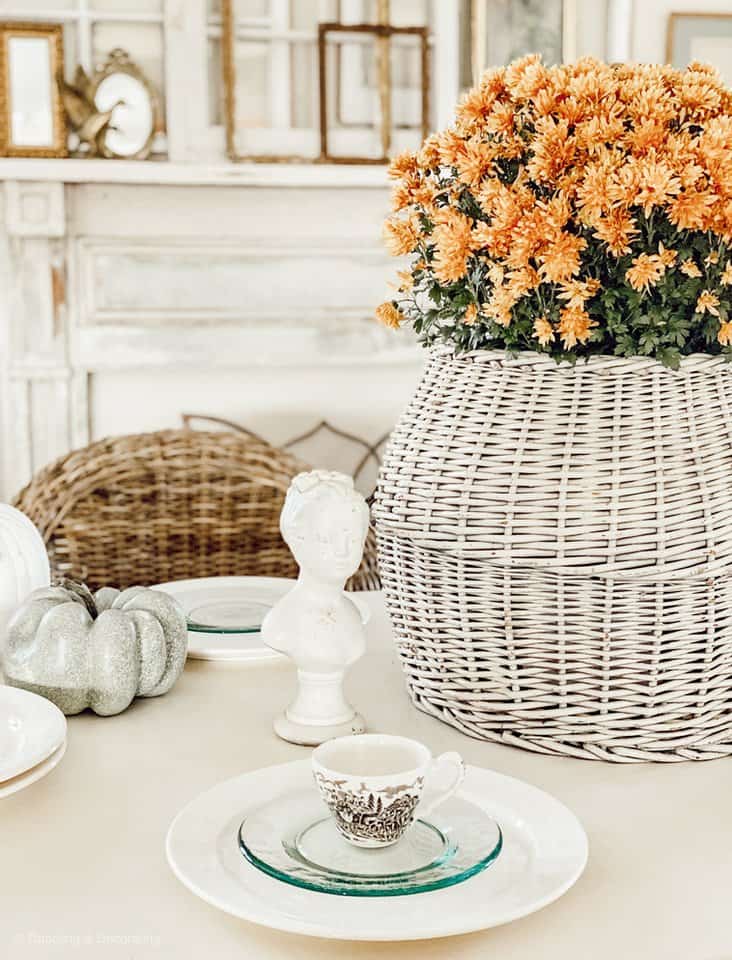 I love this old basket I found too. It's been outside on our deck all summer and it was time for it to come inside for the winter.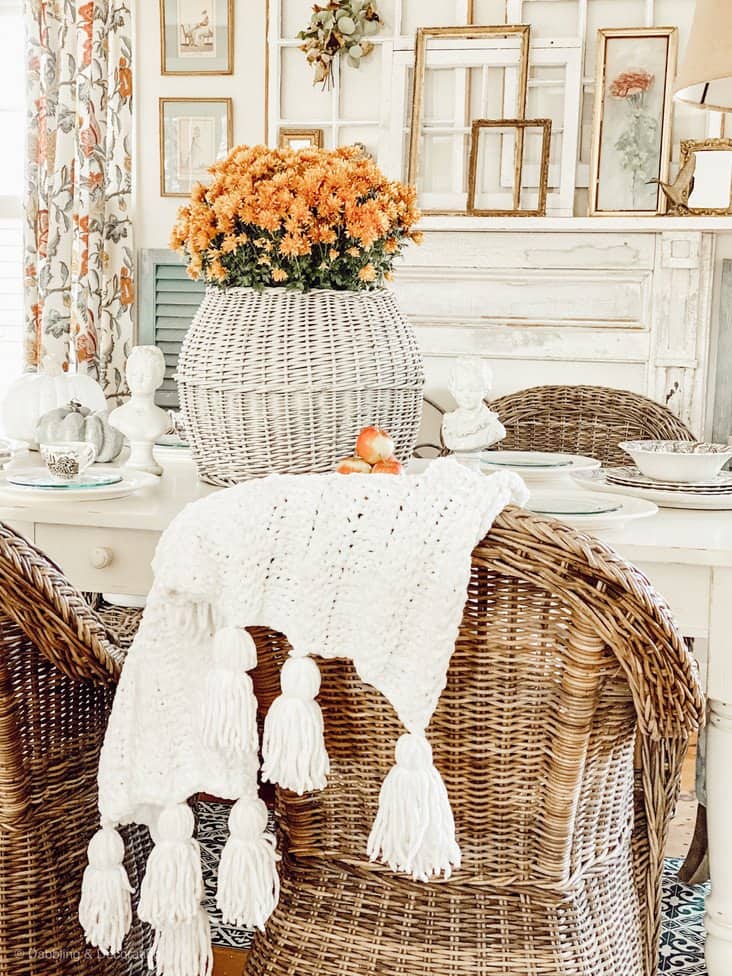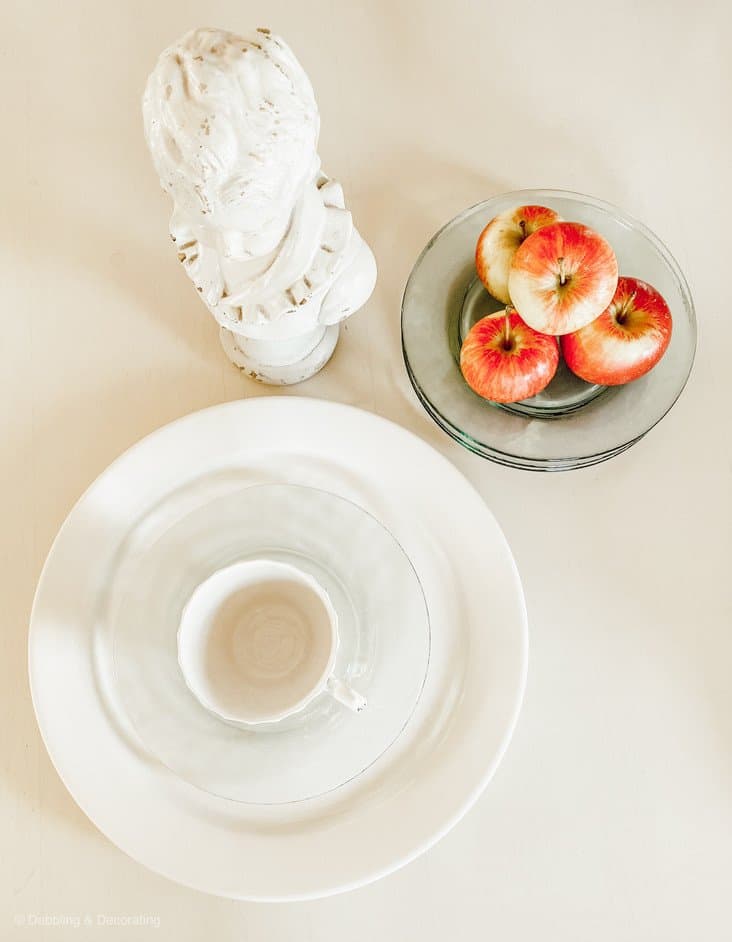 I think it's amazing what a few collected dishes scattered on a table can do for a space!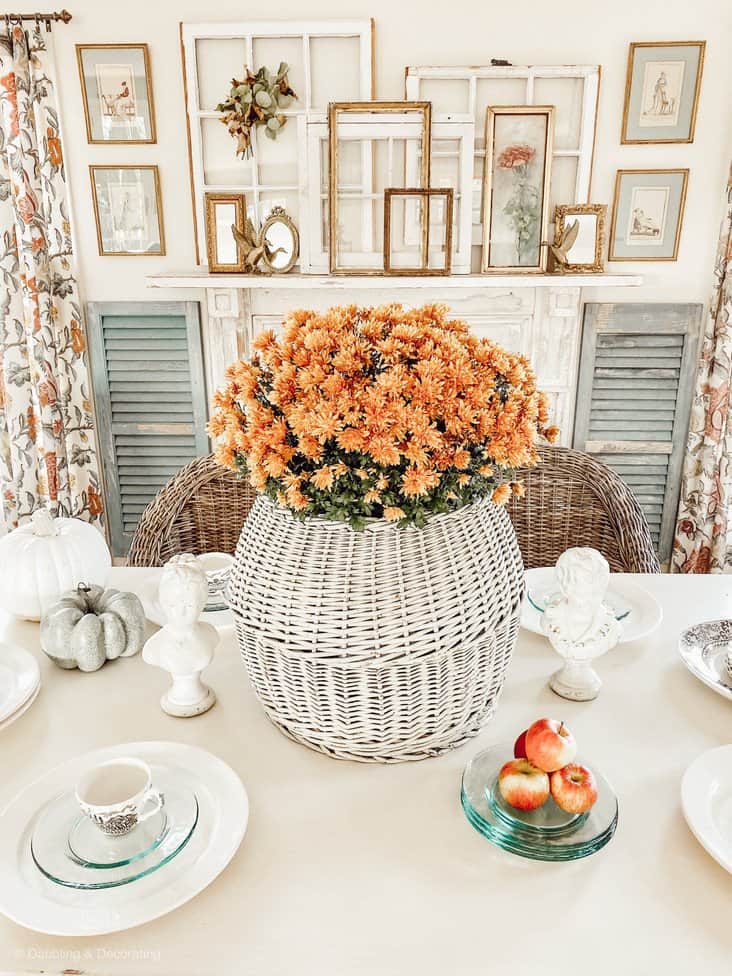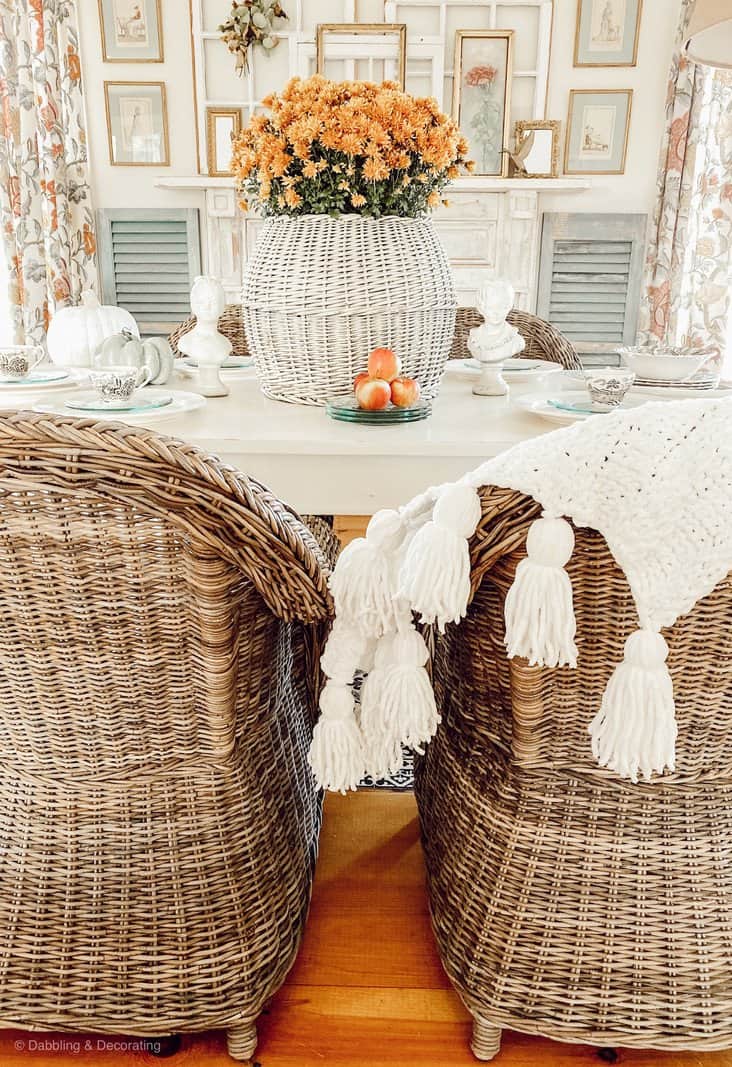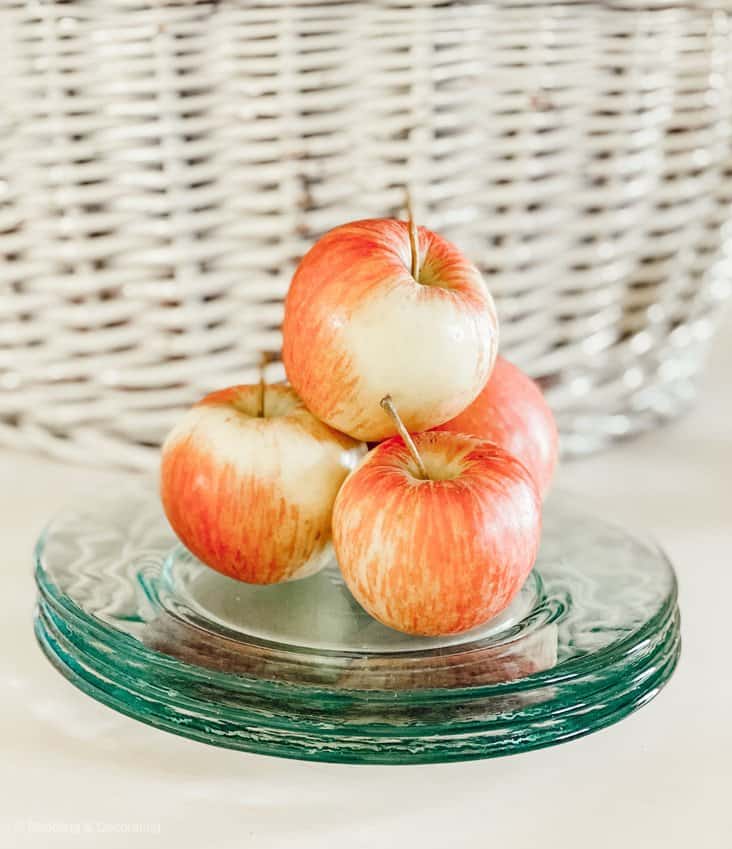 I'm so glad you dropped by, and if you are new to my blog, welcome! I hope you enjoyed your visit with us here today at our Home in Vermont.
Be sure to also check out our Home in Coastal Maine where we spend summers and weekends when we are craving a walk on the beach or a visit with old friends.
Please join me as a regular here at Dabbling & Decorating by signing up for my Saturday morning newsletter and never miss an update!
Hearing from you makes my day and your comments mean so much to me! Please join me over on Instagram & Pinterest to see more!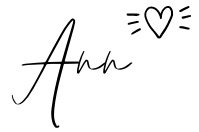 YOU MAY ALSO ENJOY