Tis' the season! I hope you had a wonderful Thanksgiving! We sure did, visiting with my family in Maine. We dined out this year, therefore there was no cooking or mess. It was such a gorgeous day and our seats overlooked the ocean in Perkins Cove. I always wait until after Thanksgiving to decorate for the holidays, and now is the time! Ya! Today I want to share a super simple DIY Christmas wagon wheel project that anyone can accomplish that will surely add to your holiday decor. Do you have an old wagon wheel hanging around? If not, maybe a trip to your local flea market, consignment store, antique store, etc.? They look beautiful decorated in white lights and made into a Peace sign. I made one last year and I received so many compliments on it. Everyone thought it was a Peace sign that I purchased. However, it was just an old wagon wheel that the previous owners of our home left behind with white lights that I added to it.
I am going on the assumption that most vintage wagon wheels are about the same size. Therefore, to begin all you will need are 600 white lights. A box of 100 lights cost me $2.69 each at our local hardware store. So the total cost for this project is $16.14.
To begin, find a space that you can lay the vintage wagon wheel down on to string the lights.
Before you begin, I recommend plugging in the lights to be sure they are all working. You never know and it would really be a pain if you strung all the lights on to find afterward that one string isn't working…
To begin, you want to leave the plug side showing. That will plug into your extension cord.
Start wrapping the lights around the circumference of the entire vintage wagon wheel. I wrapped 10 times between each spool for a really full even look.
Hold the lights tightly in a bunch, it will be so much easier to wrap the lights around the wagon wheel.
You may also enjoy this Ski Lodge Inspired Christmas Decor.
Once you have completed the circle, it's time to start on the Peace sign part of it. Choose the spools that you want to use. One on top and two on the bottom. I started with the top spool and strung the lights tightly up that spool to the end.
When you are done with the first spool, you may start the other two spools simply by bringing the string of lights underneath to the next spool. There's no reason to start a new light string.
This DIY Christmas wagon wheel looks so amazing at night and is so unique! If I was a professional photographer, I would share it with you, however, night shots and lights unfortunately just don't work for me. Shoot!
We hang ours from our gigantic maple tree that overlooks our road for everyone to see. It would also be gorgeous hanging on a barn, garage, storefront, etc… It's not just for the holidays either. It would also be great year-round, 4th of July, home celebrations, etc…
The DIY Christmas Wagon Wheel as seen in the night sky hanging on a large oak tree.
I'm so glad you dropped by today friend, and if you are new to my blog, welcome! I hope you enjoyed your visit with us here today at our home in Vermont.
Please join me as a regular here at Dabbling & Decorating by signing up for my newsletter below and never miss an update!
Pin It!
I've created the above custom pin just for this post! Hearing from you makes my day and your comments mean so much to me! Please join me over on Instagram & Pinterest to see more!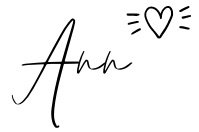 YOU MAY ALSO LIKE