Do you have a home workshop? I luv having a home workshop that I can create my DIY projects in. We built this mobile workbench and I absolutely luv it. It allows me to move it anywhere in the garage, as well as outside on beautiful days! And it makes it so easy to clean too!
I found the plans for the DIY workbench at The House of Wood. We chose to add the table saw as an option, with plans by Make. I just luv it because:
It's on wheels and it's mobile! I can wheel it outside on beautiful days and place it anywhere in my garage at any time!

I was able to make it any size I wanted. Therefore it's nice and low to match my height!

It has shelves for all those paint cans, tools and extras that we all luv!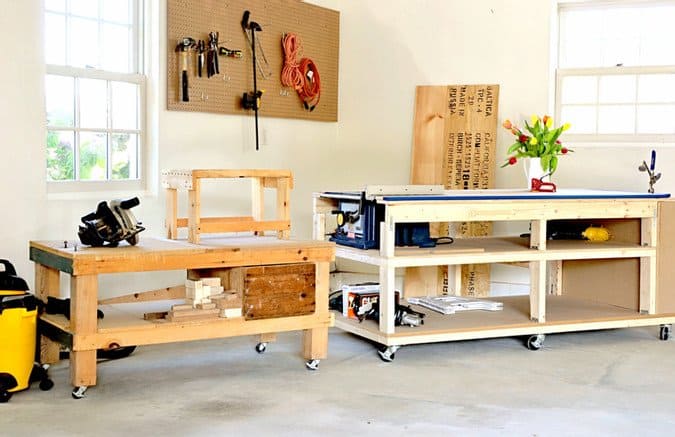 Peg boards are such an easy and affordable staple in home workshops for storage.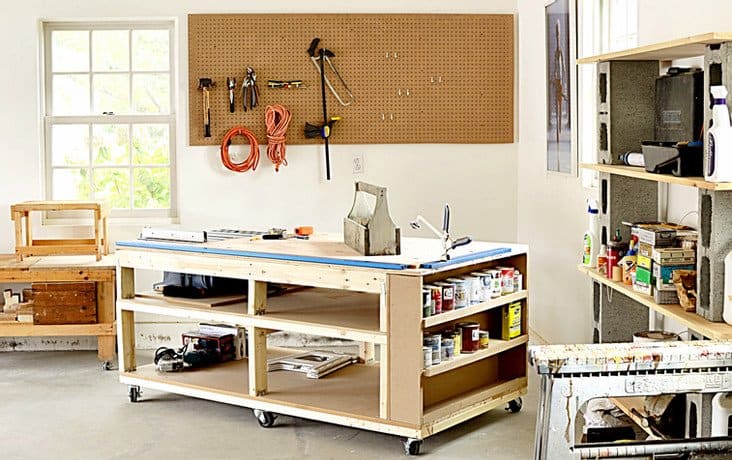 The small bench on the left is one my father built and he used for years. He recently passed it down to me. (notice the height of that one too, ha)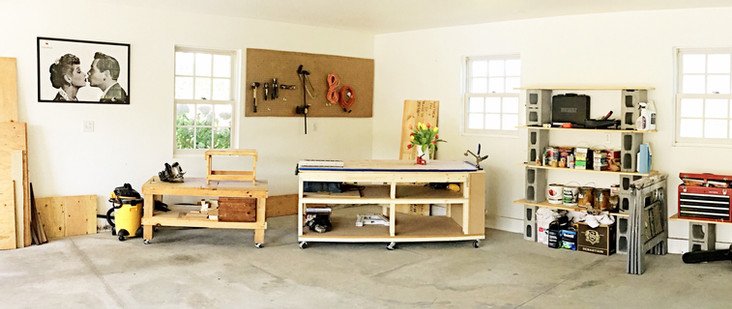 Here is where we added the table saw option by Make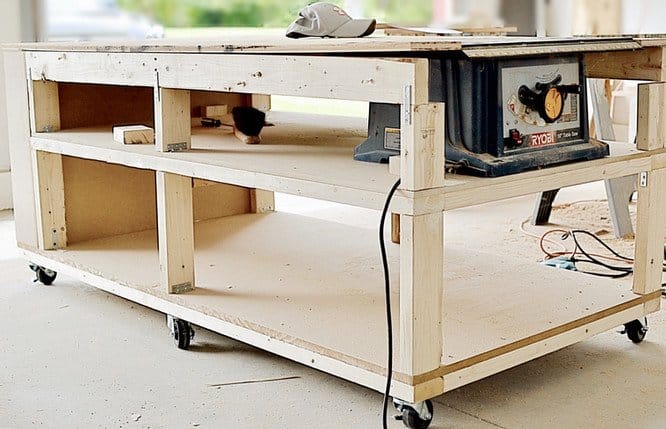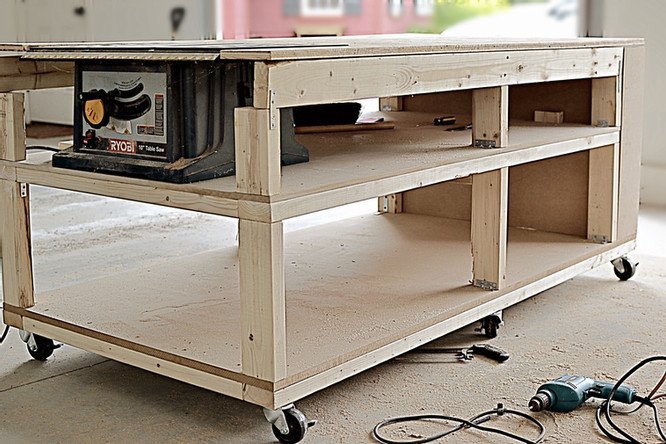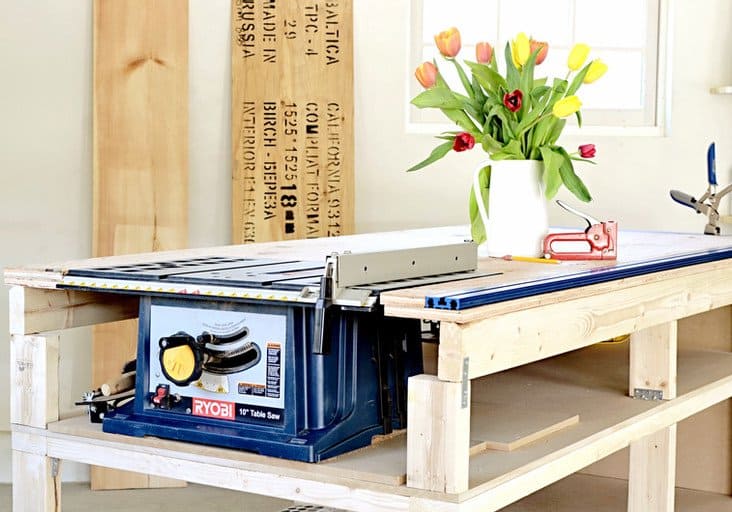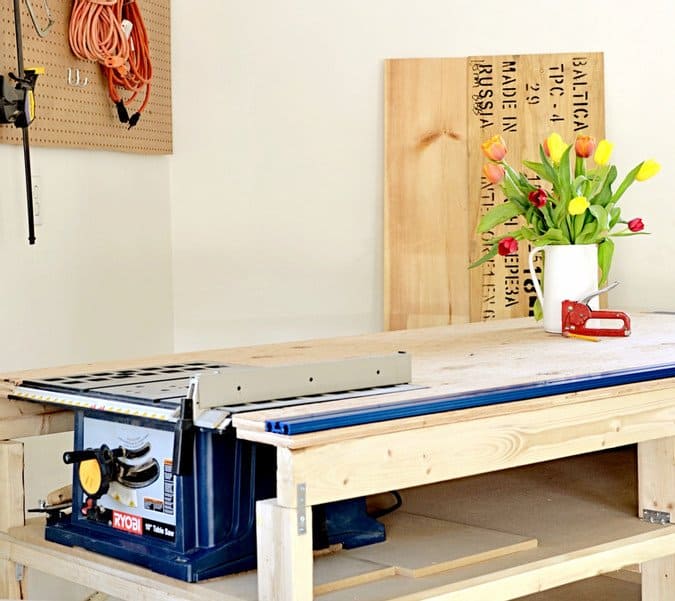 Building the frame and attaching the casters.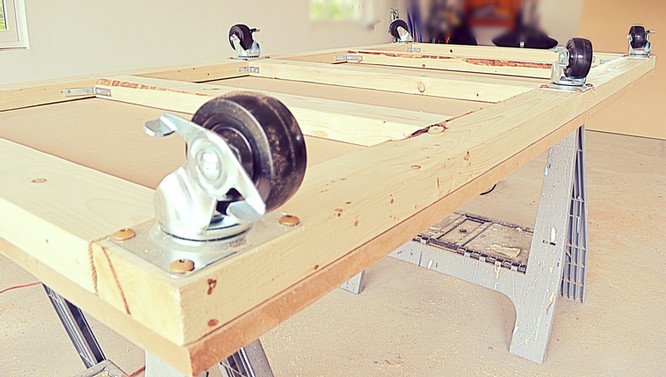 Building the frame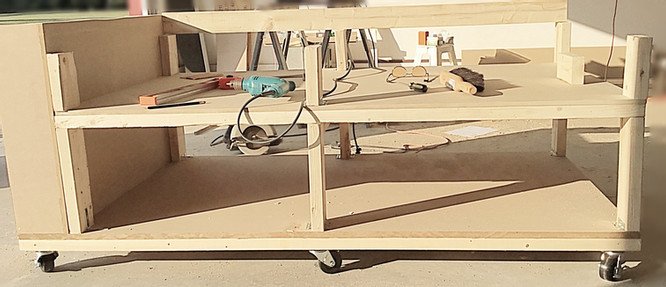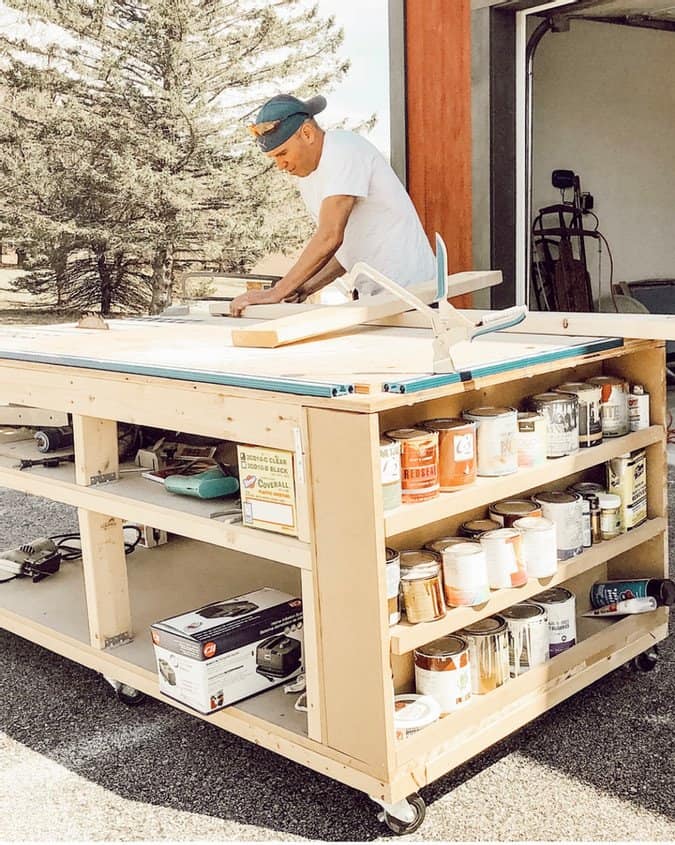 As seen on The House of Wood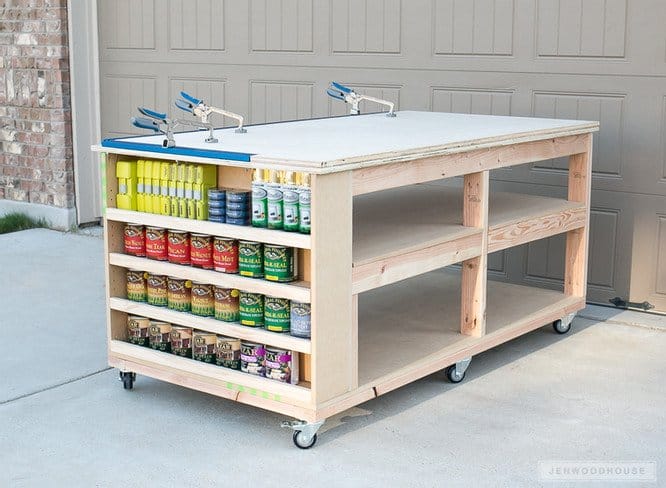 BEFORE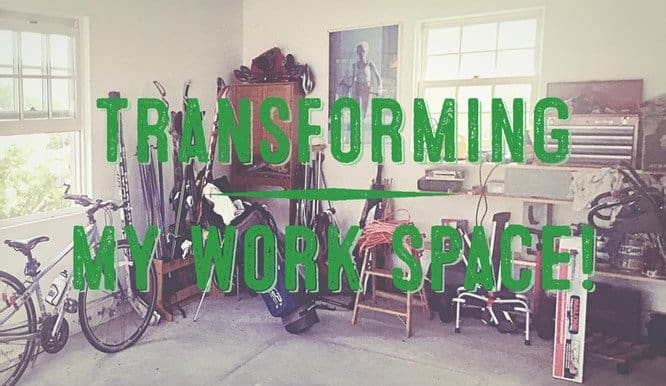 AFTER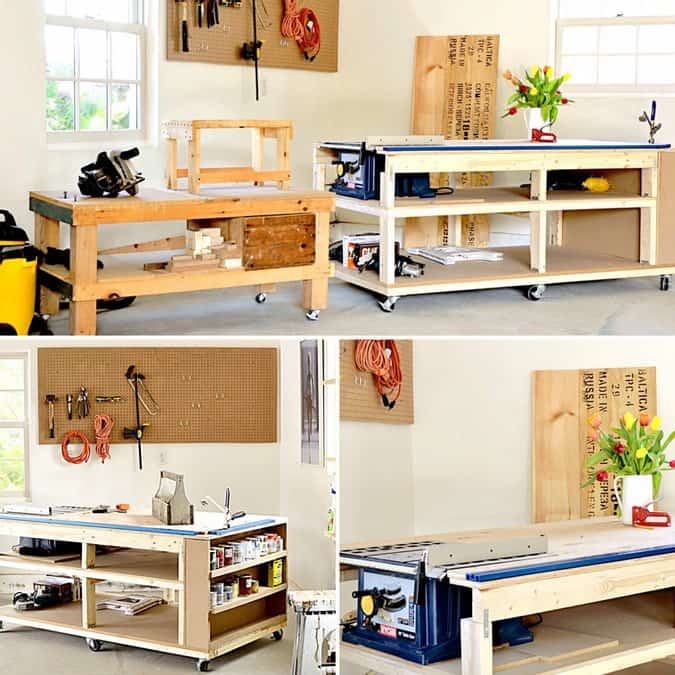 If you are new to my blog, welcome! I'm so glad you came to visit us here in the Green Mountains
of Vermont today. I hope you will become a regular here at Dabbling & Decorating!
Sign up below and never miss an update!
BE SURE TO SAVE THIS "DIY MOBILE WORKBENCH AND HOME WORKSHOP REVEAL" POST TO YOUR FAVORITE PINTEREST BOARD!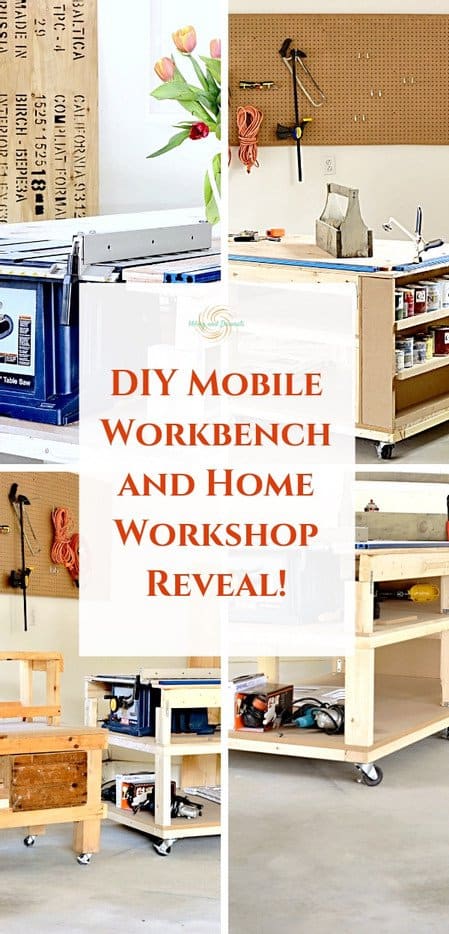 I've created the above custom pin just for this post!
Sharing is Caring!
I would luv to hear from you too~
Your comments mean so much to me and truly make my day…
Please join me over on Instagram & Pinterest to see more!
Styled by Ann
in Vermont