While going through some of the closets here at our Maine home, I uncovered the architectural house drawings that my parents originally created back in 1992. To say I was thrilled was an understatement! And the architectural drawings were in such great shape too, folded and kept within a small metal filing cabinet.
I immediately knew that I wanted to frame one, if not all of them, and hang them throughout the home. Today I want to share the first one, which I framed myself, with an old frame that I simply found in the attic. I hope you enjoy this repurposed nostalgic touch to this old family home!
If you are new here, this coastal Maine home is a replica of an Early American home called a Raeside & Dame. The home was designed and built by my parents back in 1992 and we inherited the home this past fall. We have been both renovating and redecorating it to make it our own.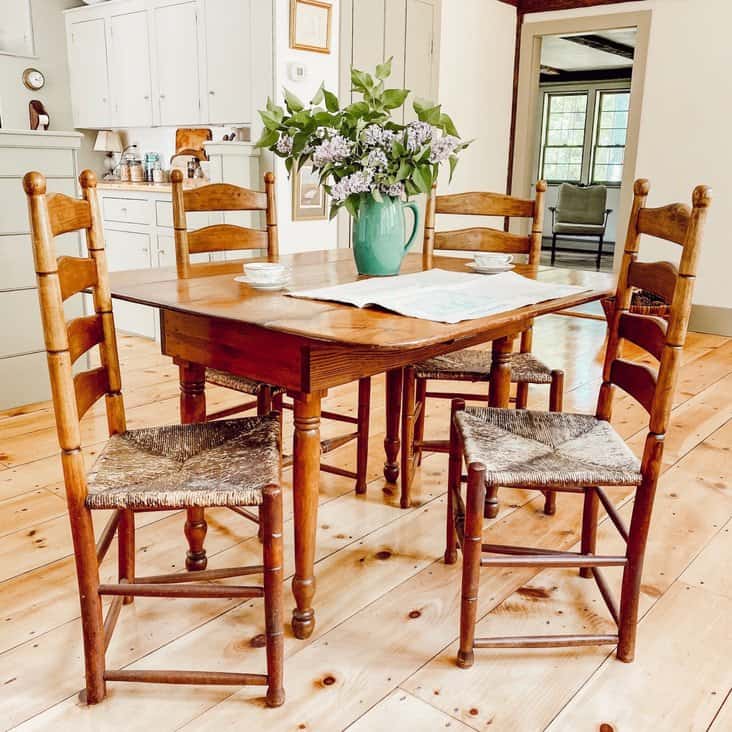 I hung the framed architectural drawing in our dining room, which is also the entryway to the home.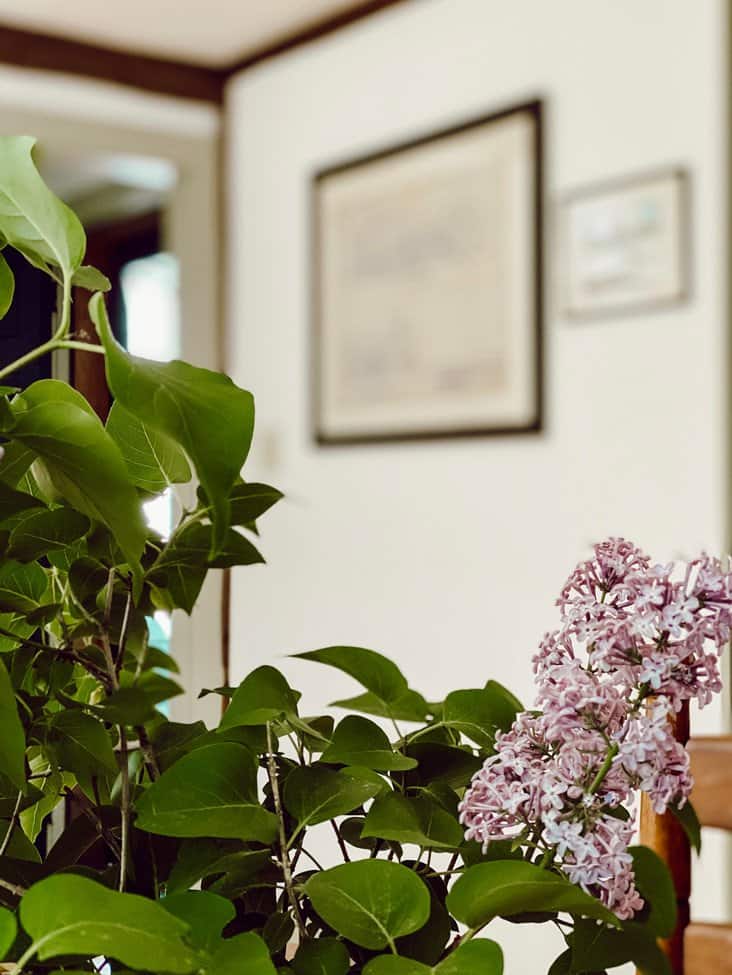 You may also enjoy the post, Black Frames to Antique Gold Frames with Annie Sloan.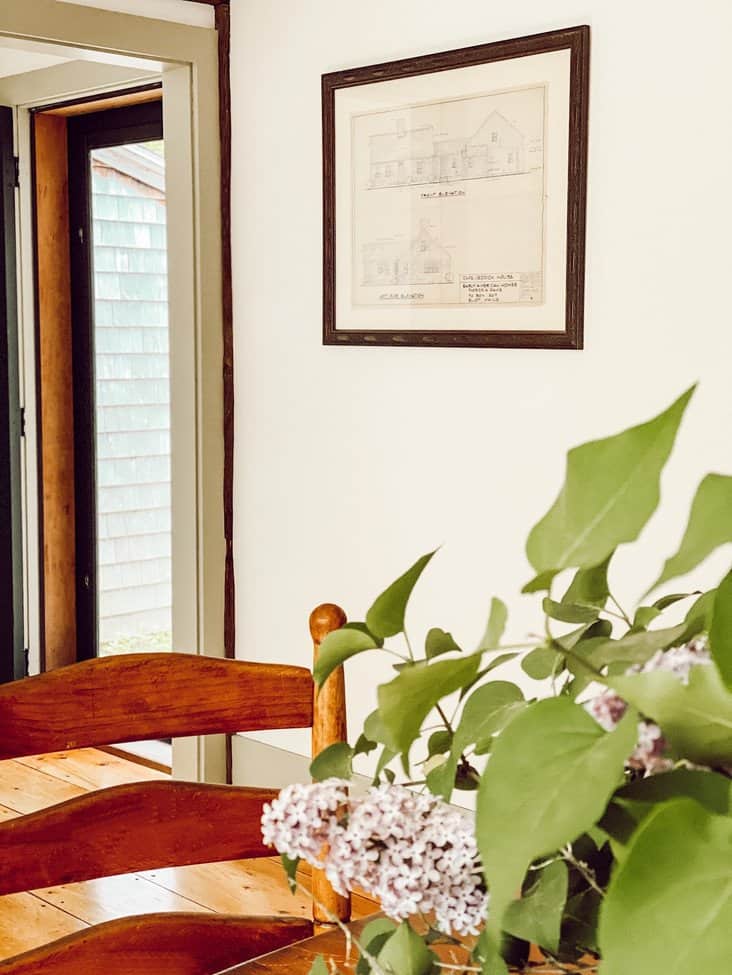 After hanging the architectural drawing, I found a small watercolor painting of the house my parent's owned before building this Raeside-Dame home. A painting I had made for them and gifted sometime back when I was in college. I always thought it was funny, as this home was on the ocean and the painter added evergreen trees… I love the juxtaposition of the two homes side by side.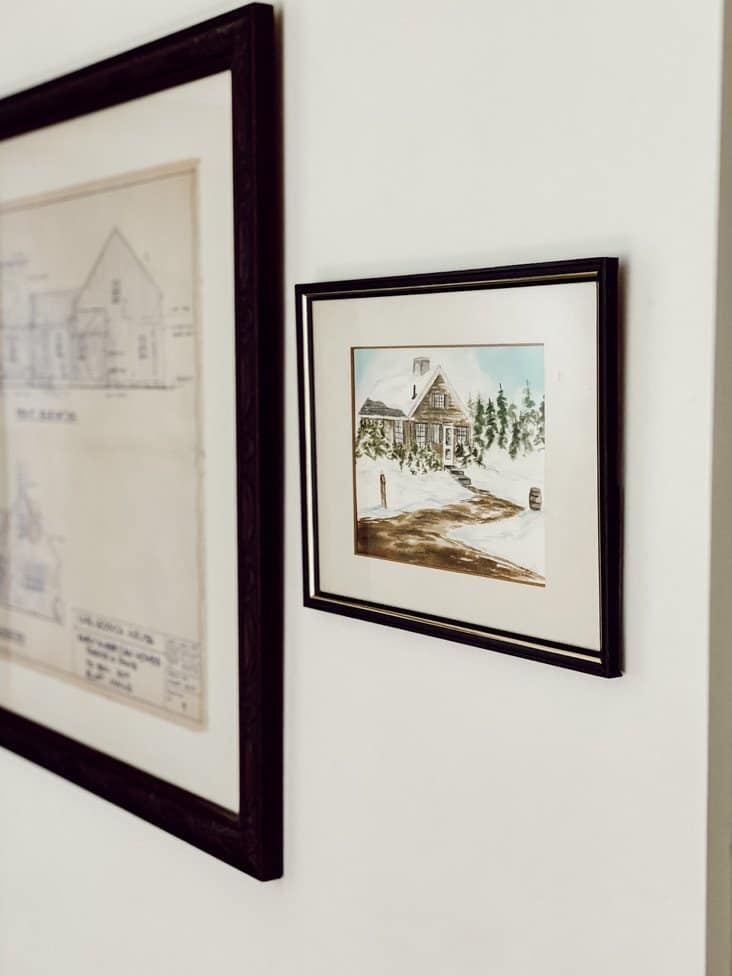 PIN THESE IDEAS FOR LATER!
This home right now is a complete work in progress, as we wait on furniture and stores to reopen! We are so excited to make this home comfortable for friends and family to enjoy.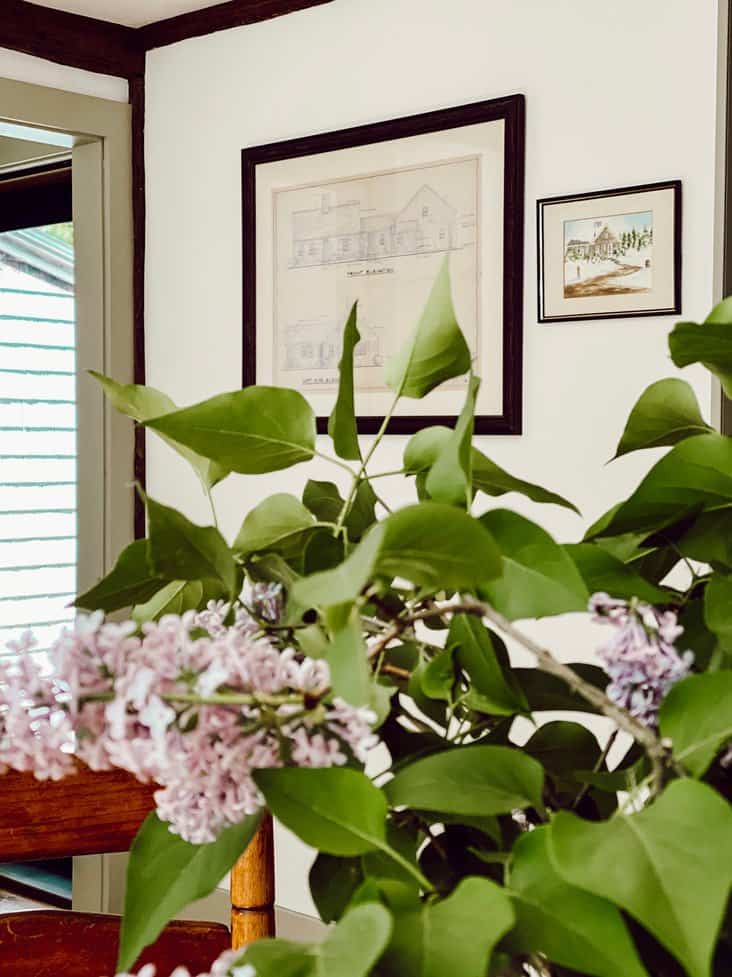 I'm so glad you dropped by, and if you are new to my blog, welcome! I hope you enjoyed your visit with us here today at our Home in Coastal Maine.
Be sure to also check out our Home in Vermont too, where we spend winters enjoying the coziness of home in the Green Mountains of Vermont.
I've created the above custom pin just for this post! Sharing is Caring! I would love to hear from you too~ Your comments mean so much to me and truly make my day…Please join me over on Instagram & Pinterest to see more!
YOU MAY ALSO ENJOY