Happy Mother's Day to you all! At this time, I am writing to you from my parent's coastal Maine home, which we recently inherited and underwent interior renovations all winter. AND can I tell you how wonderful it feels to be back here after a long winter away!! The first thing I brought out was the brown and white antique transferware dish collection.
This post is a second in a series that I am going to share with you entitled "In My Mother's Home…", where I will share many of her and my father's antique collections, furniture, and house that we are now so fortunate to call home too.
I also found the timing perfect to join a few of my besties over on Instagram in sharing our mother's dishes and tablewares to celebrate Mother's Day. So be sure to stop by and check out their Mother's Day treasures too.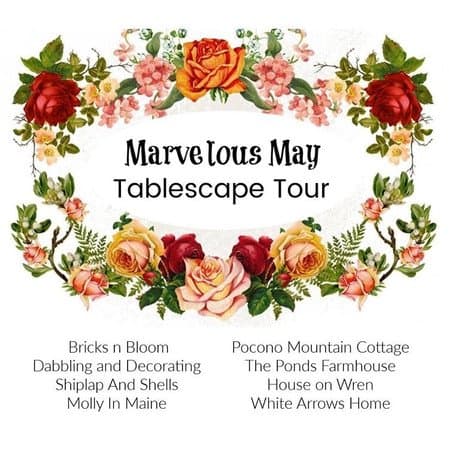 My mother was an antique fanatic! She collected and thrifted antiques with my father for years throughout Maine. She had numerous antique collections, especially dishes, glassware, furniture, and pewter. I'll be sharing many of these collections with you, here on the blog as we go through the house and organize all my parent's things. But for today, I'm sharing her brown and white transferware dishes, a few pewter table pieces, and the antique dining table and chairs that she and my father used since they built this old replica home called a Raeside – Dame 30 years ago.
MEET MY MOM, SHIRLEY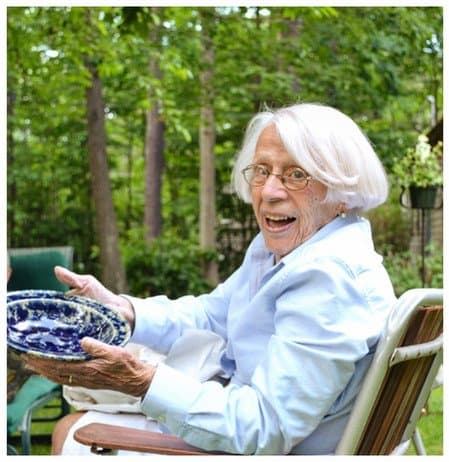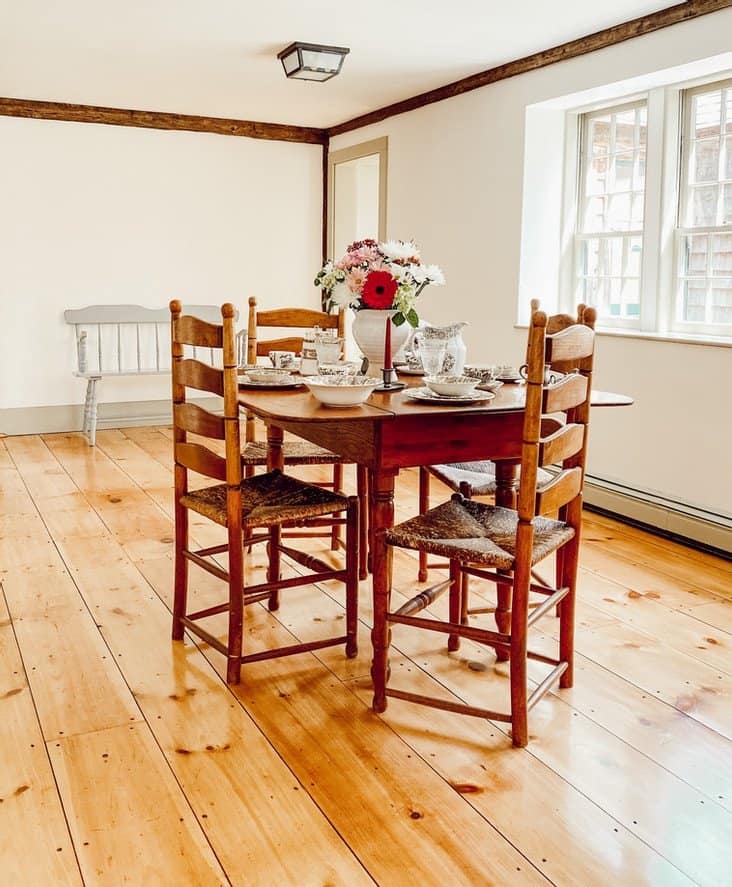 Most transferware patterns sought by collectors today are two-tone in color. Blue and white, red and white, and brown and white are the most common colors. Sometimes transfer printed designs were enhanced with translucent hand-painted enamel over the printed patterns to add even more interest.
My mother's brown and white transferware dishes are all from Royal Mail, made in England. I don't know if she purchased them all as a set or collected them along the way. She used these as her everyday dishes until she passed away two years ago at the age of 93 and my dad this past fall at 99 years old.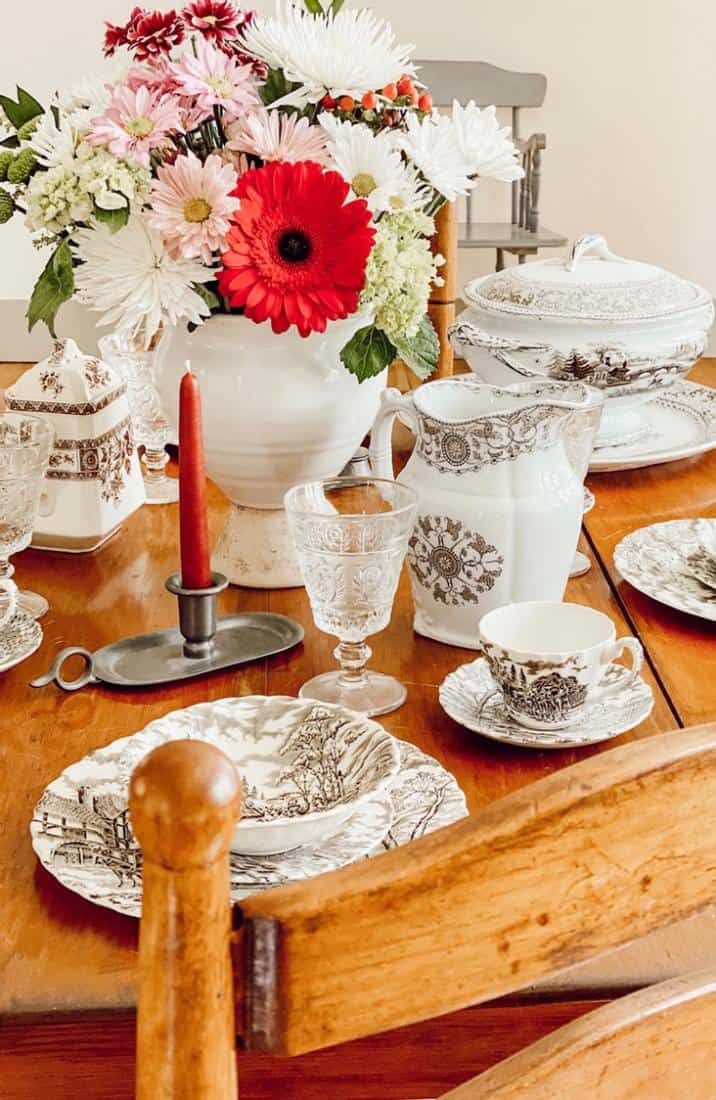 My mother also adored pewter and left behind an amazing pewter collection. I'll be sharing her pewter collection with you soon. In the meantime, here are a few adorable table pieces that she had. AND, my mother used everything she had. I remember these pewter pieces filled with salt, sugar, milk, etc. on many of her holiday tables.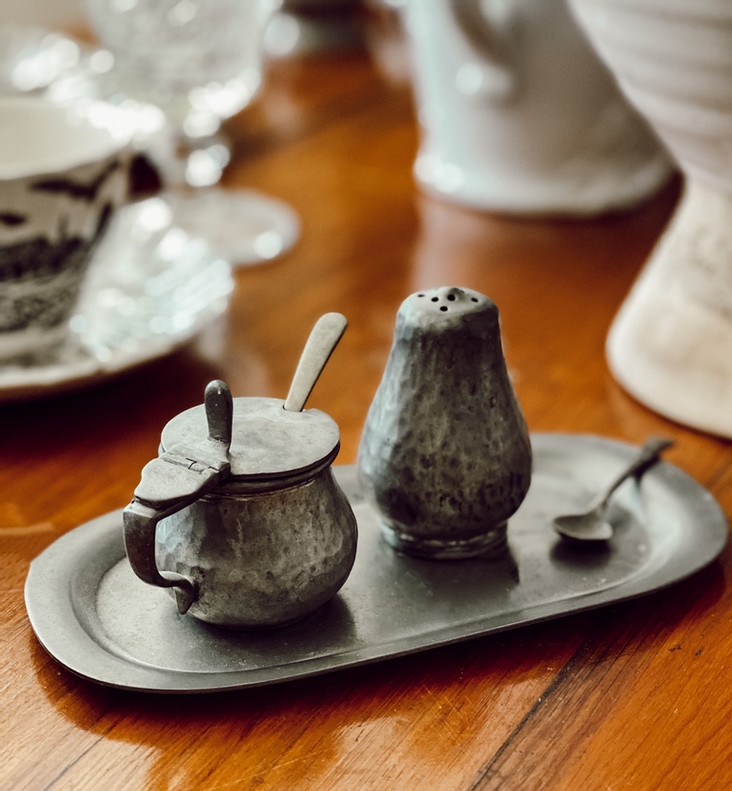 PIN THESE IDEAS FOR LATER!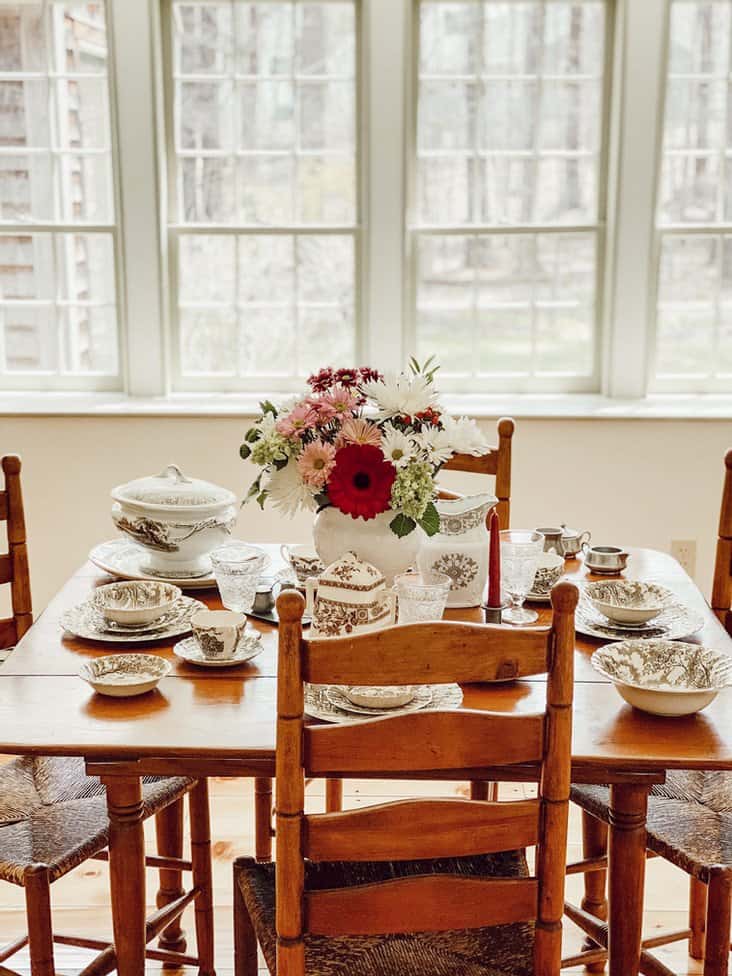 The antique table and chairs are a set that my parents antiqued together and was used as their main dining table since they built this home. It's small, but perfect for two-four people. Very unlike the large farm tables, we all see today. They were definitely of another generation.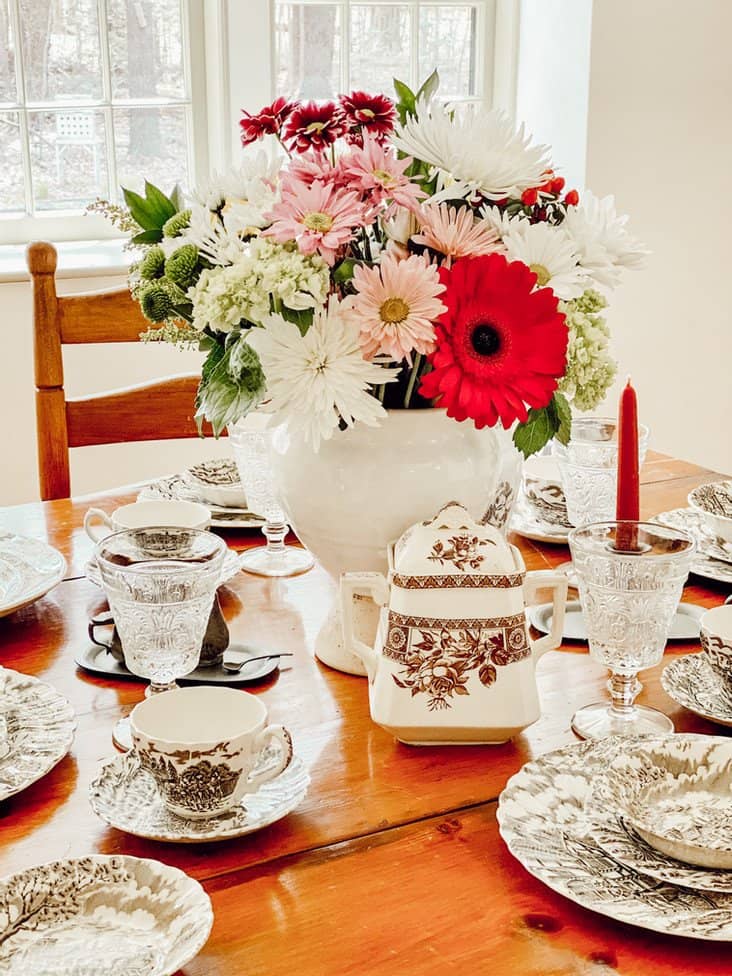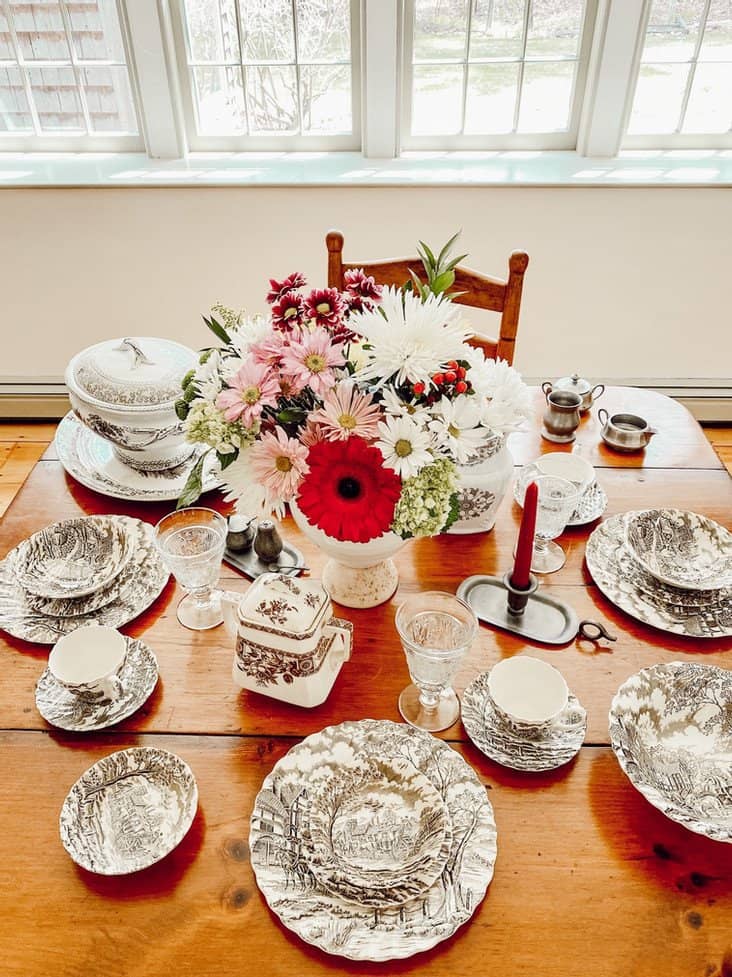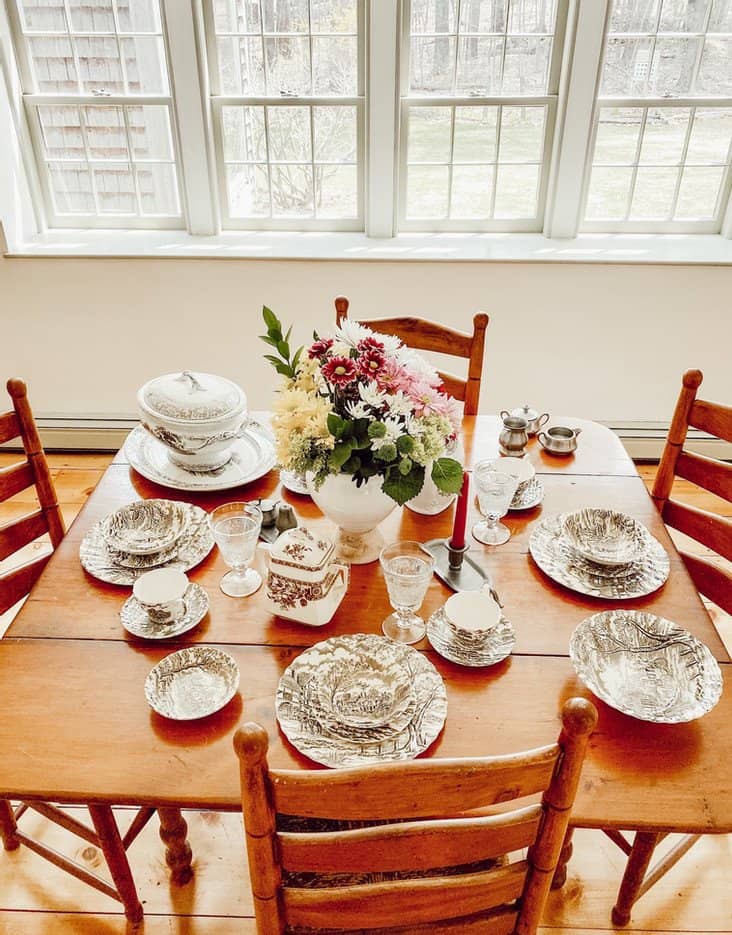 Did you notice there are no tablecloths or placemats? I love the simple scattered look of all the various antiques including the glassware, flowers, and one simple pewter candlestick.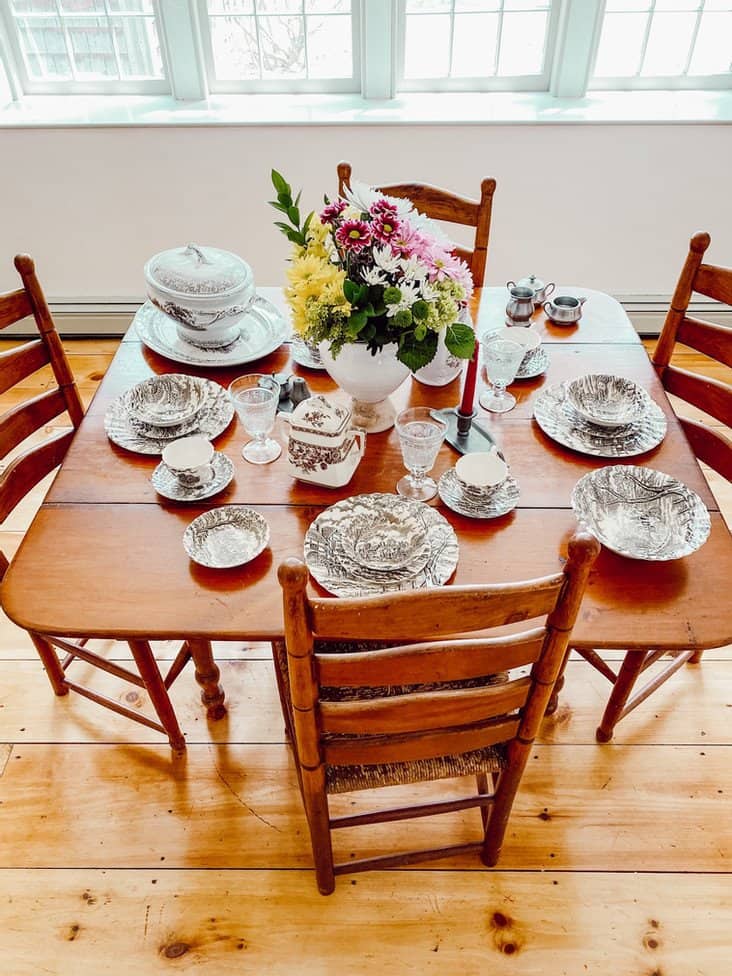 This antique tablescape is the first thing I have styled in my parent's newly renovated home, as you can see by the photos. I enjoyed it so much and sharing it with you all here made it even that more special.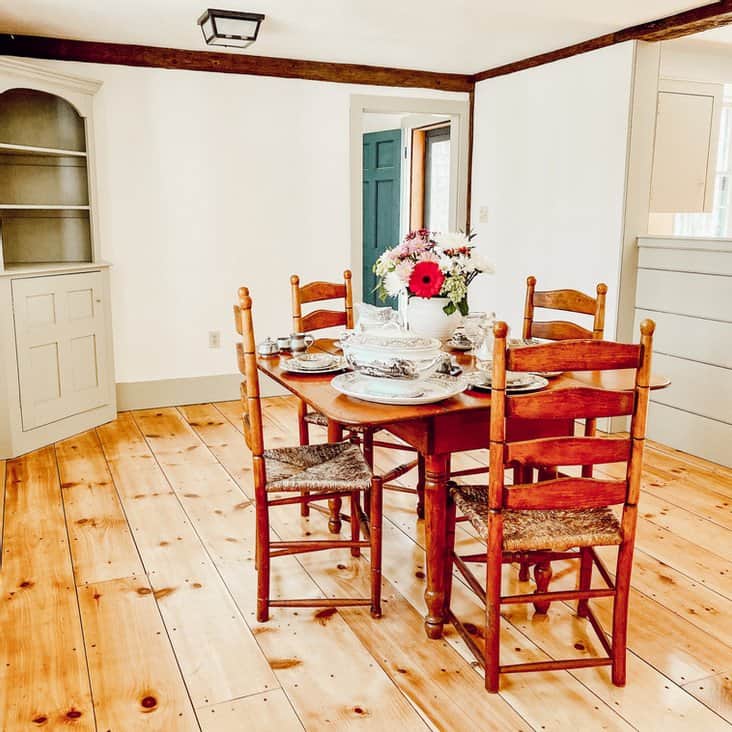 I'm so glad you dropped by, and if you are new to my blog, welcome! I hope you enjoyed your visit with us here today at our Home in Coastal Maine.
Be sure to also check out our Home in Vermont too, where we spend winters enjoying the coziness of home in the Green Mountains of Vermont.
Please join me as a regular here at Dabbling & Decorating by signing up for my Saturday morning newsletter and never miss an update!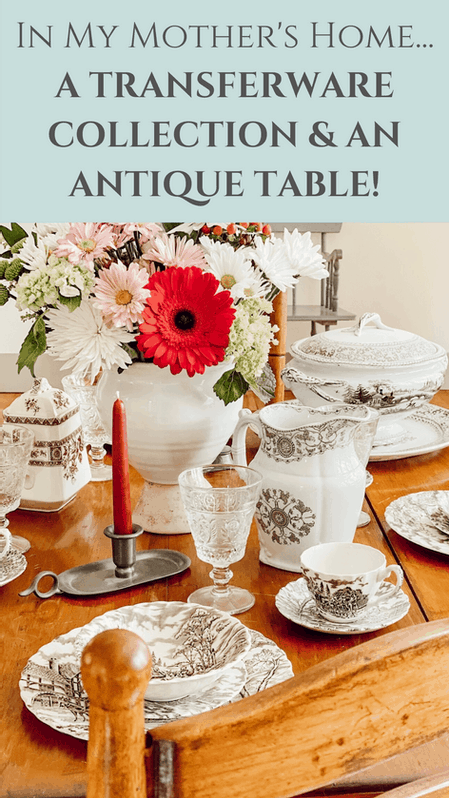 I've created the above custom pin just for this post! Hearing from you makes my day and your comments mean so much to me! Please join me over on Instagram & Pinterest to see more!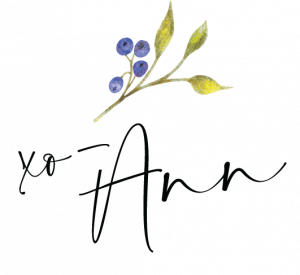 Don't forget to drop by and check out the rest of the amazing

home bloggers on the "Marvelous May Tablescape Tour"!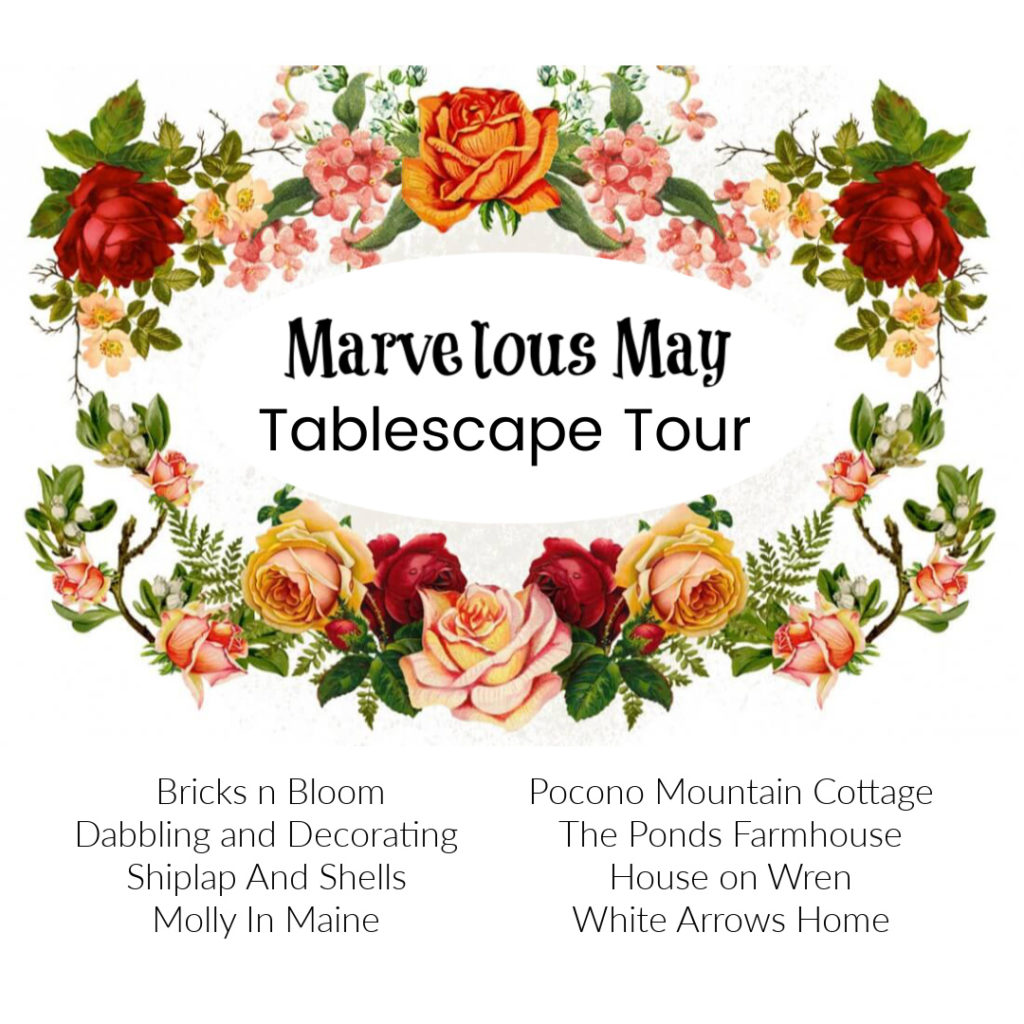 Follow the Tour
Stacy at Bricks n Bloom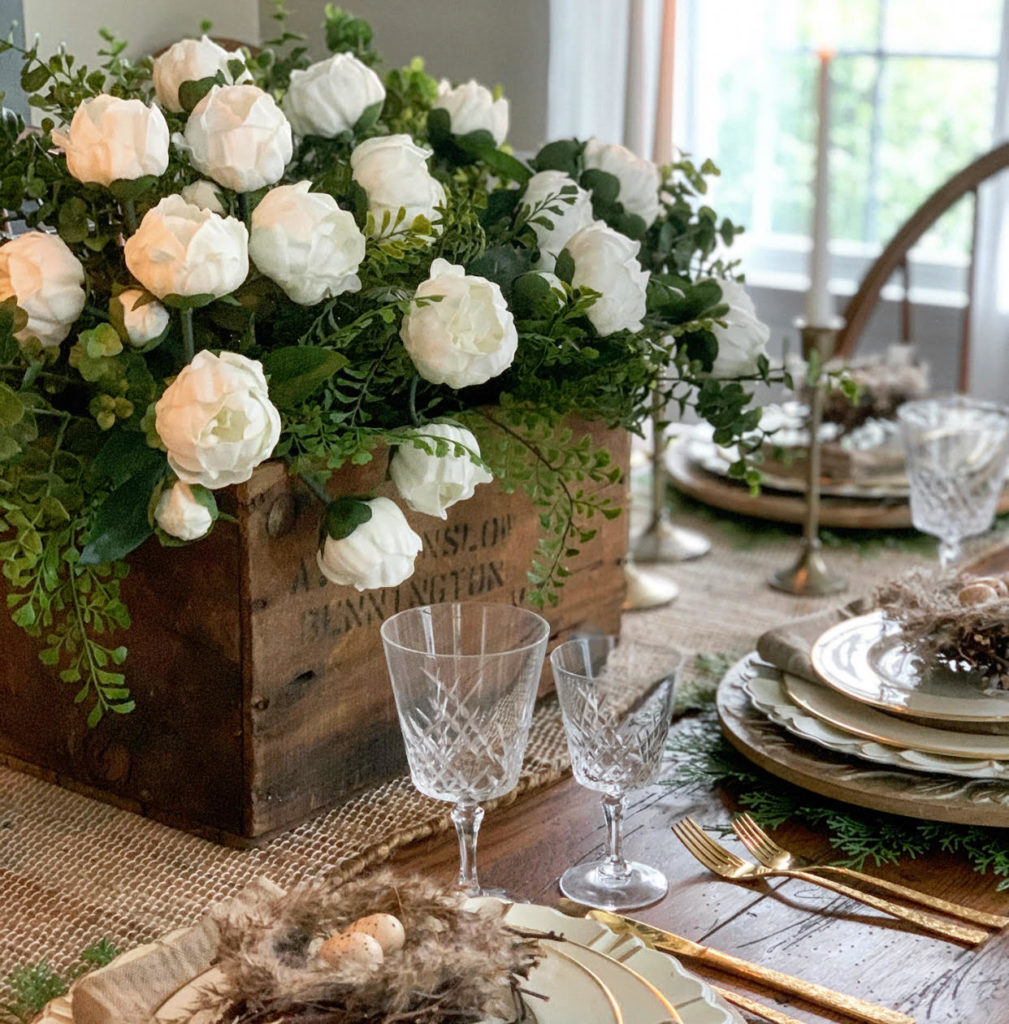 Ann at Dabbling and Decorating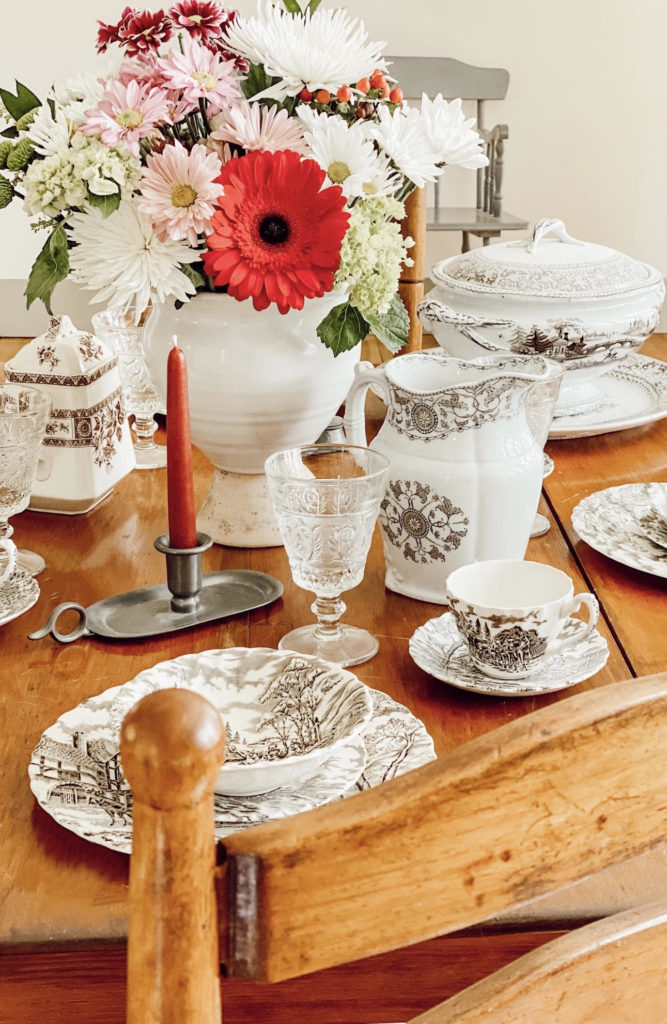 Kim at Shiplap and Shells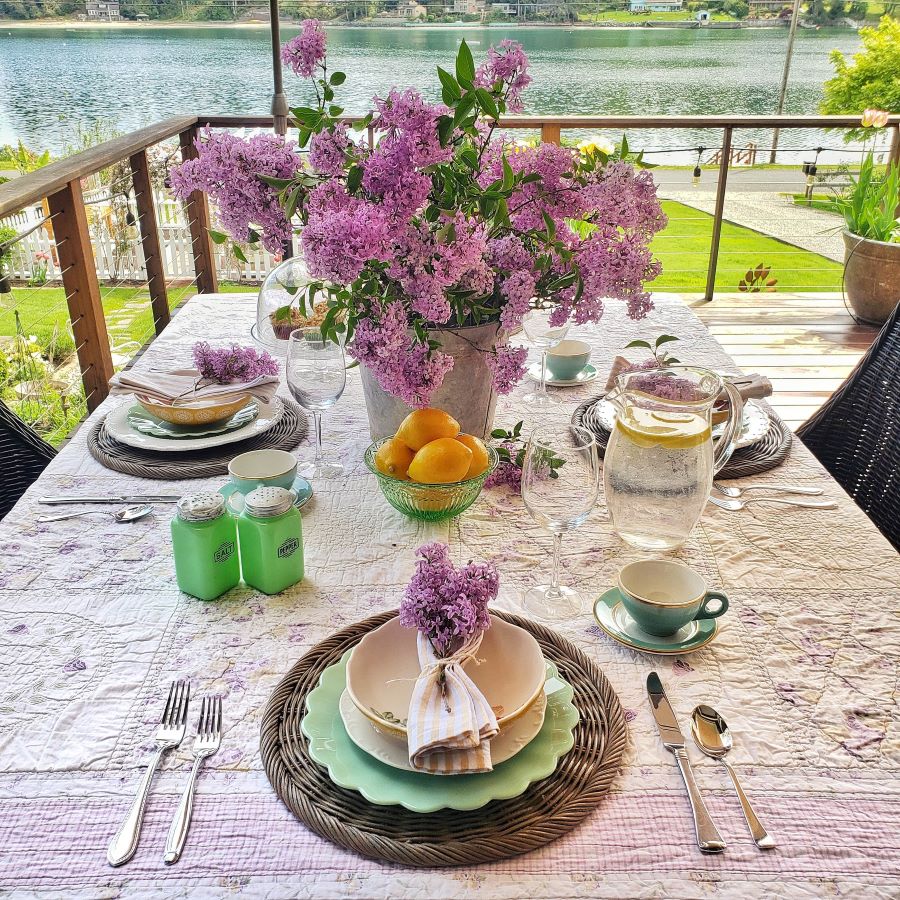 Kristin at White Arrows Home
YOU MAY ALSO ENJOY