A couple of years ago I designed this small warm and cozy conversation room just off our dining room to enjoy with guests after dinner in the winter months.
Our home has an open floor plan here in Vermont and this space was really looking for something special.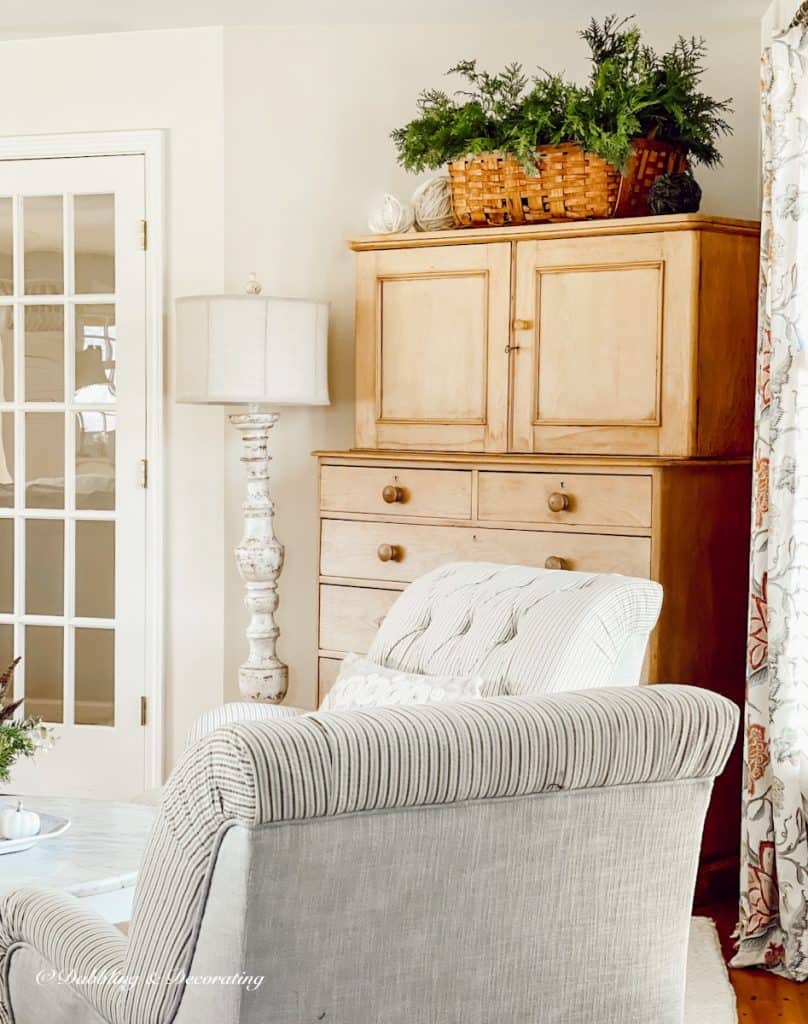 Antique Pine Hutch
I found this pine hutch out Thrifting with the Gals this past winter and it warmed up this conversation room perfectly. It also serves as a fantastic storage piece for dishwares, platters, and the like.
I just adore pine furniture, and you can usually find it rather affordably too in second-hand shops or online.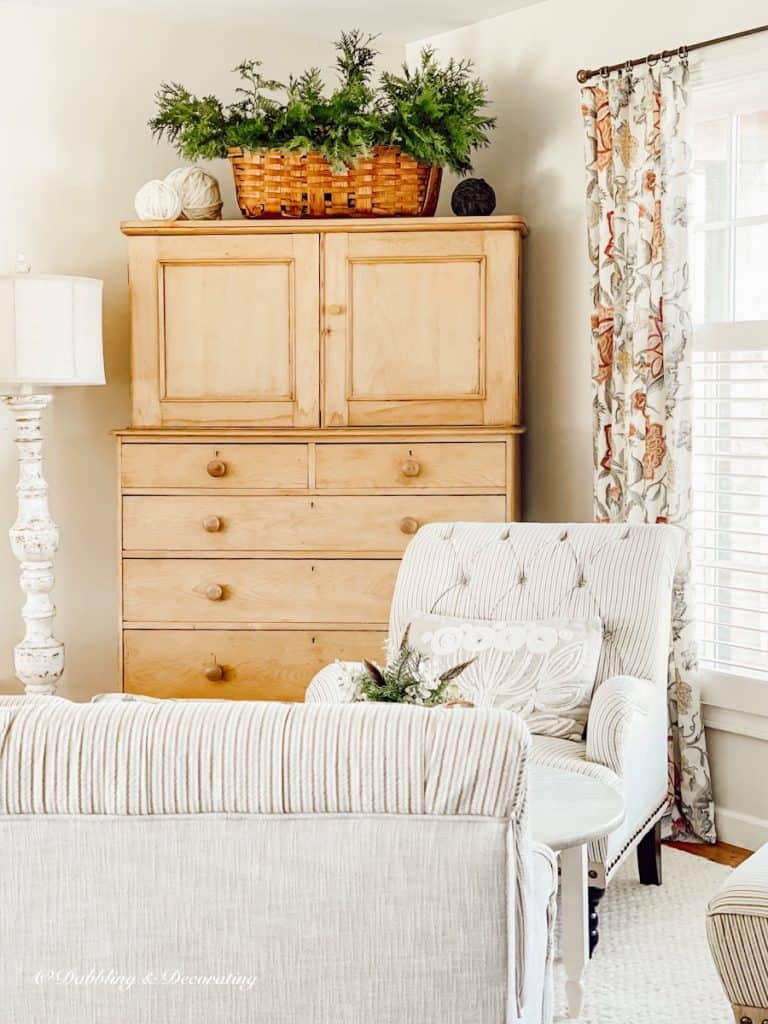 Conversation Room Chairs
This post may contain affiliate links which won't change your price but will share some commission."
The chairs I chose for this conversation room are from Pier 1 Imports, which unfortunately their stores have since closed, but you can still shop their online store here.
The one thing I like about their chairs is they are small in size. And perfect for a small sitting room area.
I find that many of the chairs made today are oversized and not necessarily fitting for a conversation space.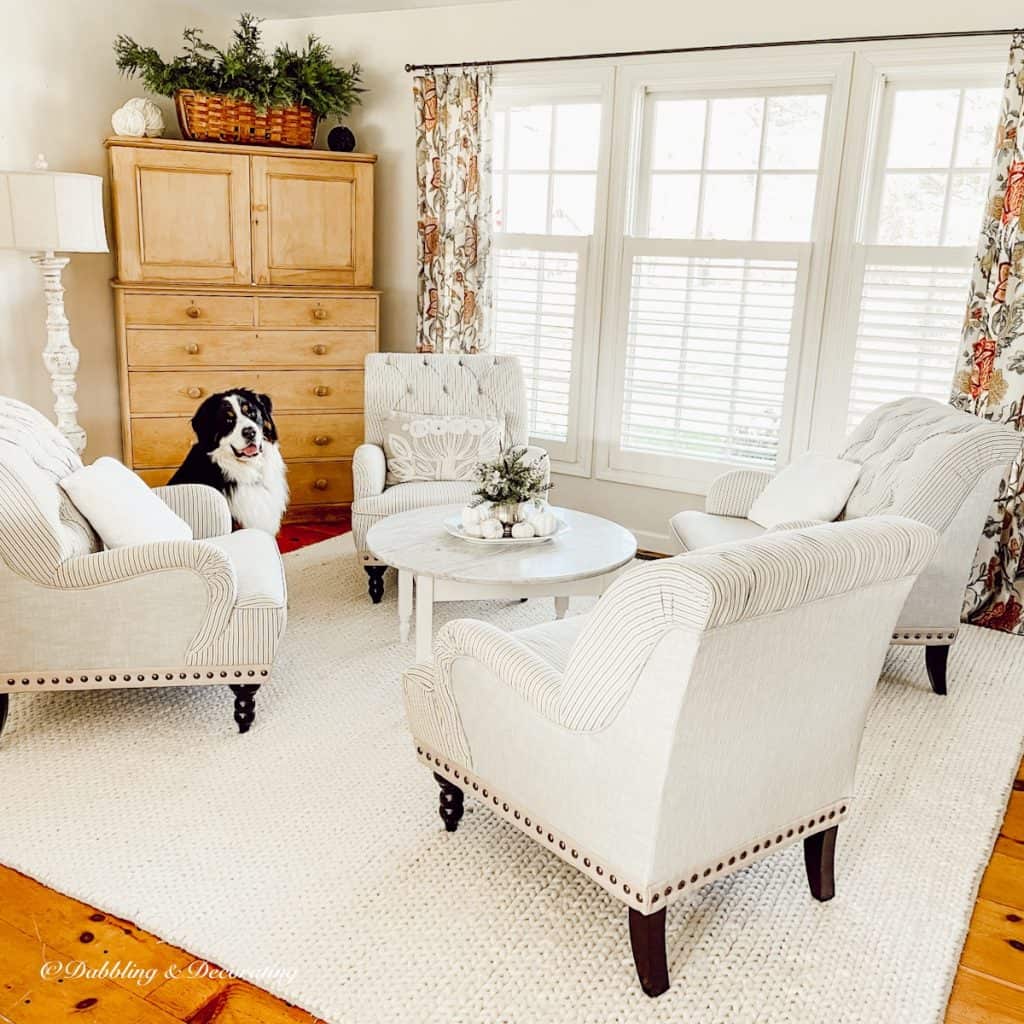 The Best Cozy White Rug
I looked at so many rugs to serve as the floor's foundation in this conversation room area. And it was challenging honestly! There are so many sizes and colors to choose from today.
To keep things neutral, warm, and cozy I settled on this Off White Veronica Wool Braided 10′ x 10′ Area Rug made by Rugs USA. I have one in our sunroom too and I just adore them both.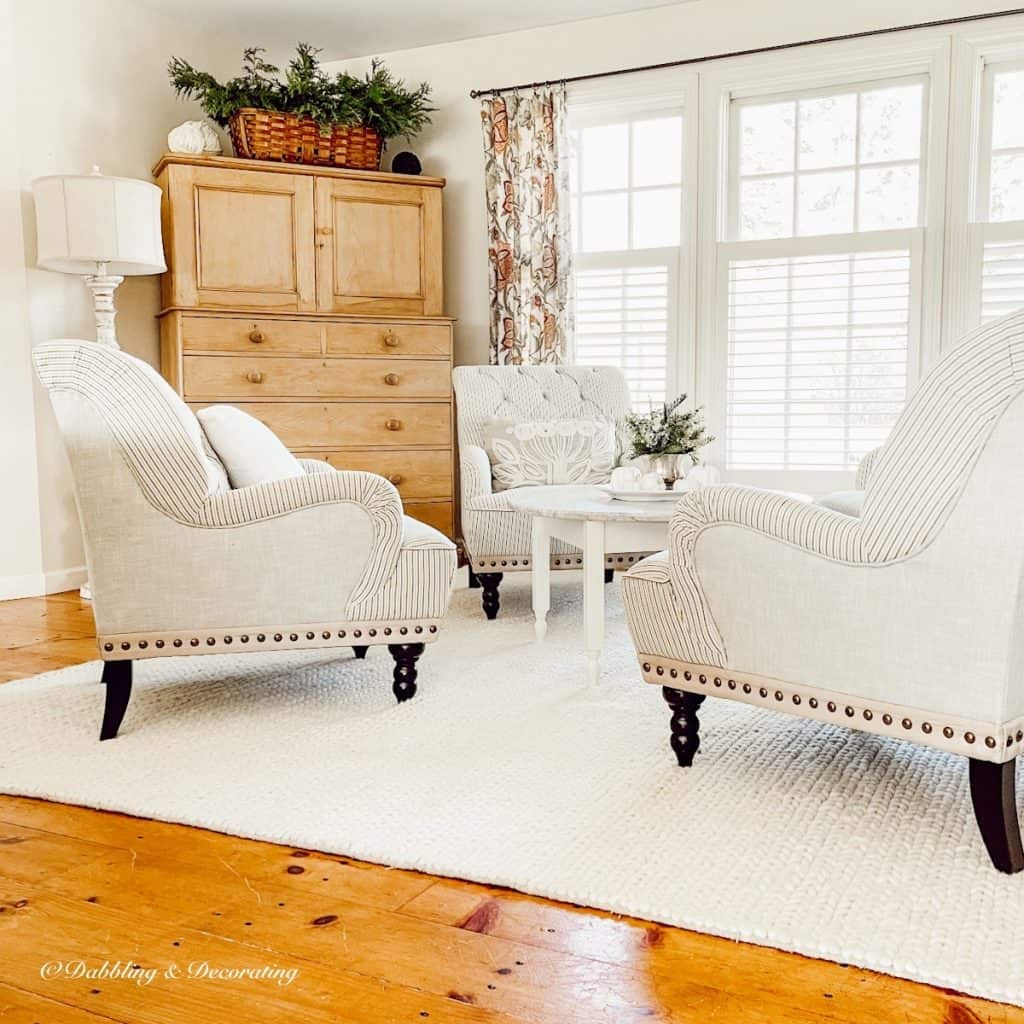 I do recommend these rugs for low-traffic rooms, however.
We have our Bernes Mountain Dog, Ella who is on them fairly regularly, but the rooms are not used daily. Just an FYI.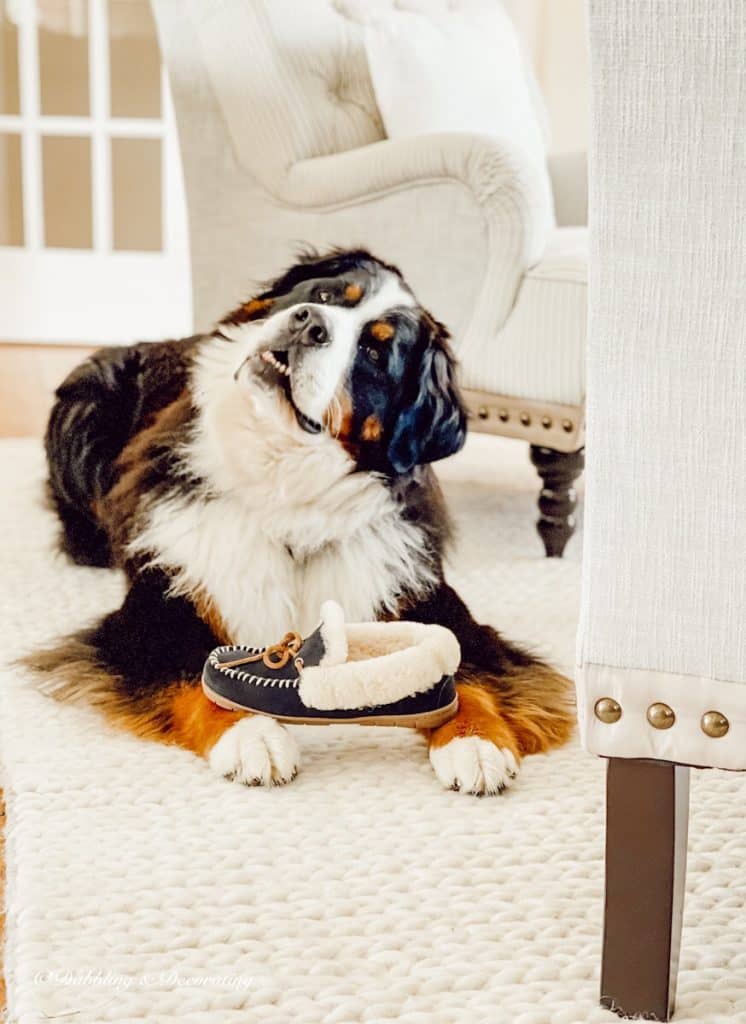 Warm and Cozy
As we head into Thanksgiving, a basket of cut evergreens from the backyard adds a bit of seasonal charm to our conversation space.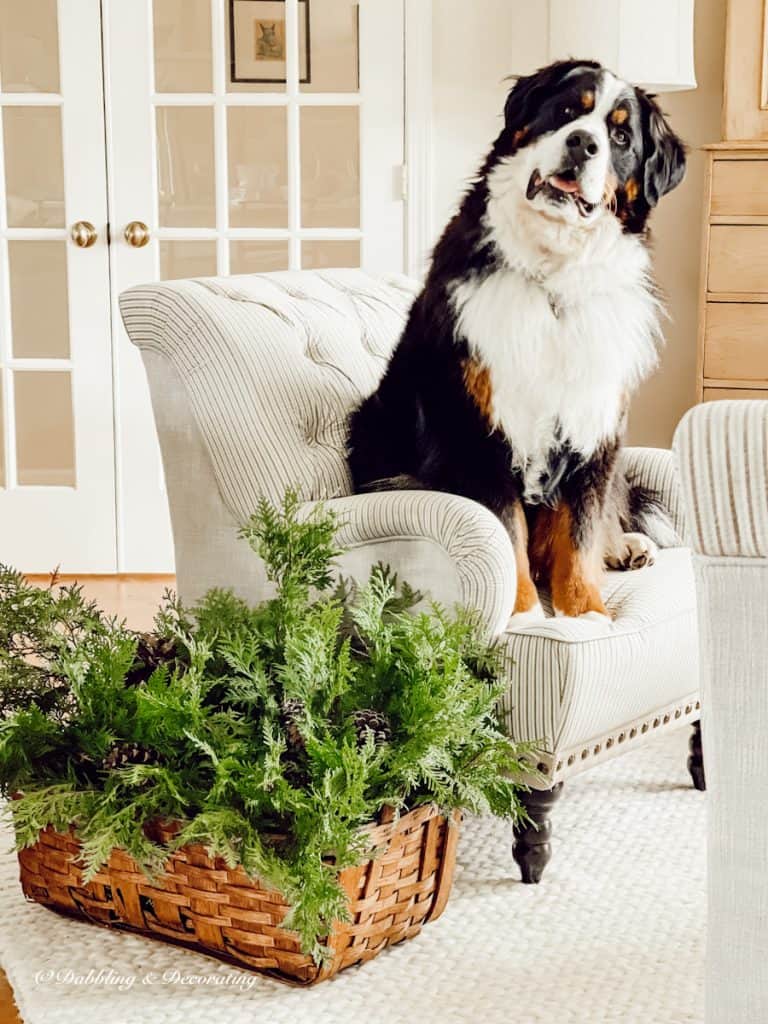 Conversation Room Curtains
The long window curtains are available here from Pottery Barn along with the curtain rods too.
The colors are perfect for the fall and winter months, along with being cozy and warming next to the vintage pine hutch.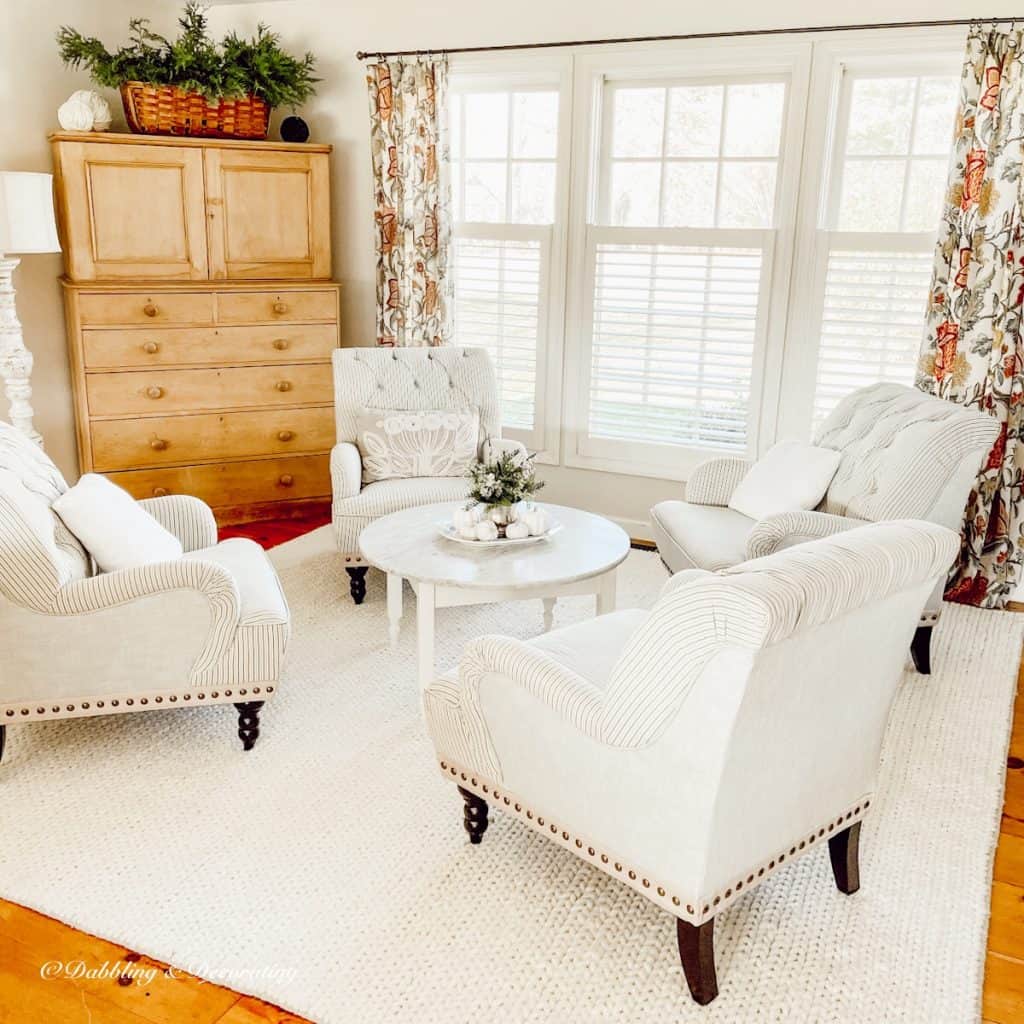 Coffee Table
I found the round marble coffee table at a second-hand vintage shop here in Vermont and painted the bottom white to match the conversation room, warm and cozy.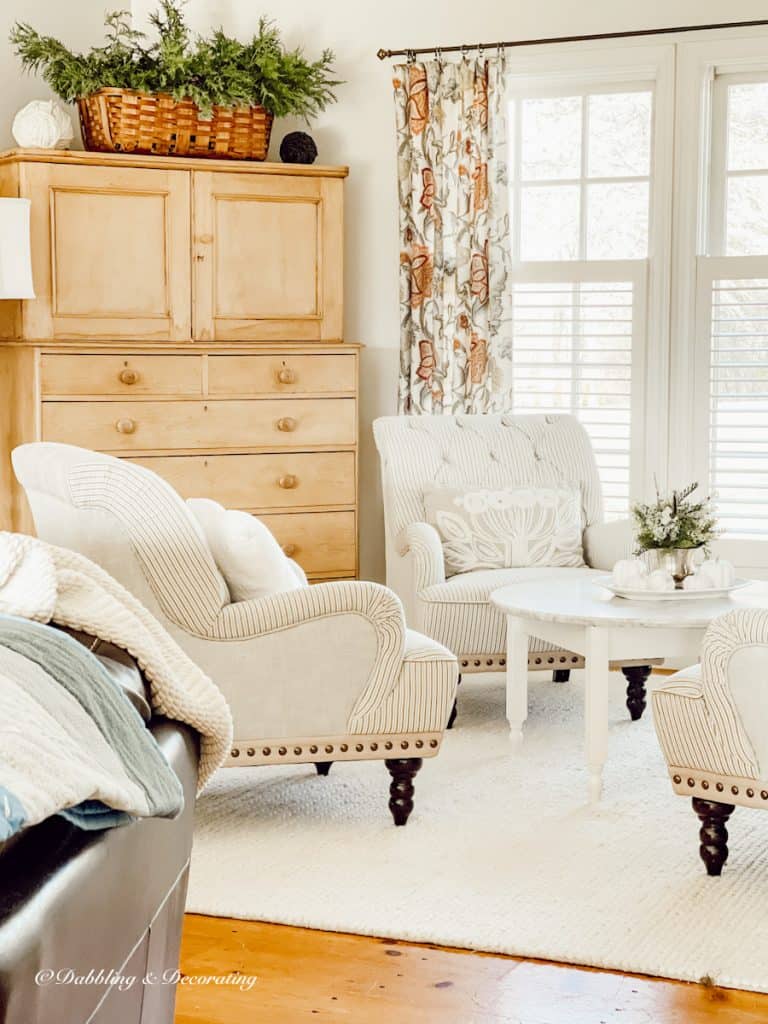 You may also enjoy:
Sunroom Decor for the Off-Season
Vintage Skis
A pair of cross country vintage skis that I found out thrifting for just $18 lies nicely in the corner with a basket of fall hydrangeas.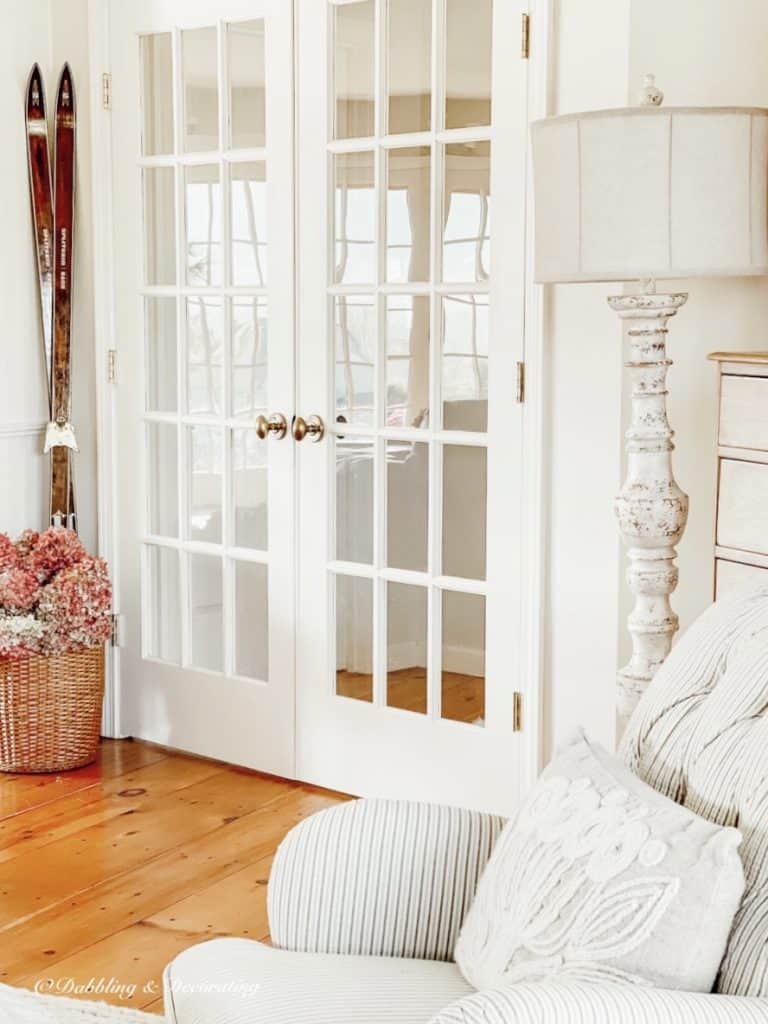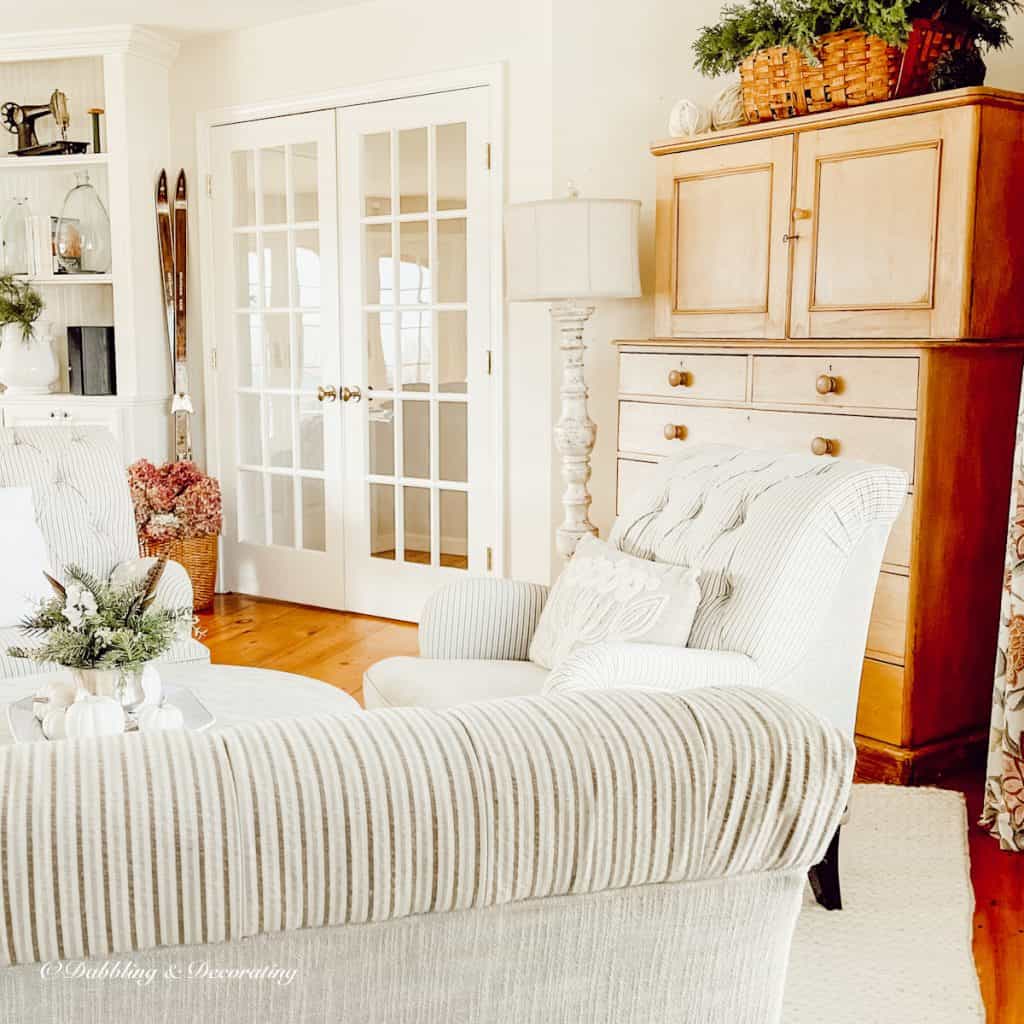 I'm so glad you dropped by, and if you are new to my blog, welcome! I hope you enjoyed your visit with us here today at our Home in Vermont.
Be sure to also check out our Home in Coastal Maine where we spend summers and weekends when we are craving a walk on the beach or a visit with old friends.
Please join me as a regular here at Dabbling & Decorating by signing up for my Saturday morning newsletter and never miss an update!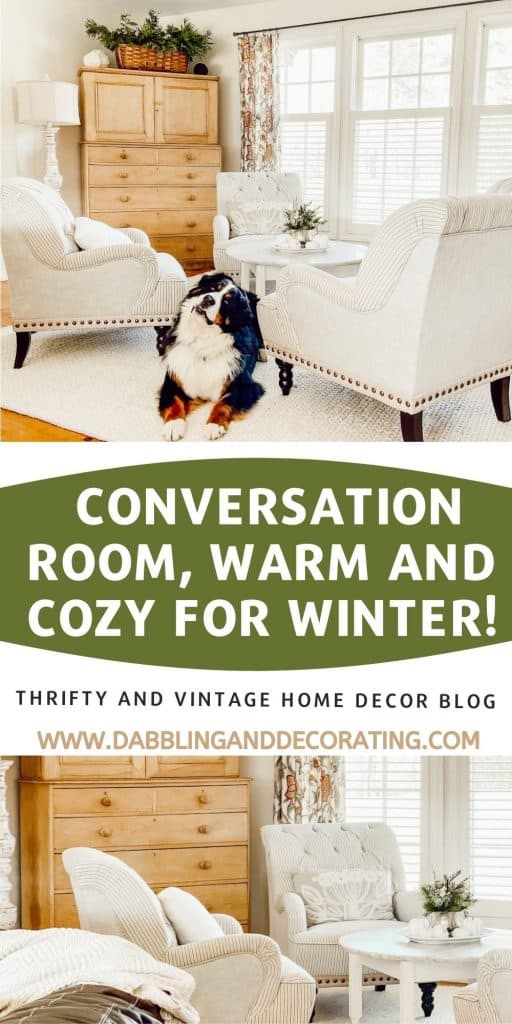 I've created the above custom pin just for this post! Hearing from you makes my day and your comments mean so much to me! Please join me over on Instagram & Pinterest to see more!


This post may contain affiliate links which won't change your price but will share some commission."
SHOP THIS CONVERSATION ROOM
(click on any of the images to shop the products)

YOU MIGHT ALSO LIKE