I'm excited to be collaborating with MacKenzie-Childs this fall to display their new Halloween decor' in our Vermont home. I was so impressed with their Easter decor' that I was thrilled for the opportunity to work with them again this Halloween.
MacKenzie-Childs was born of their love of home and commitment to fresh, innovative design. Founded in 1983, their humble beginnings started in the basement of Wallcourt Hall, a building built in 1909 as a dormitory for an all-girls prep school. Several years later, they moved to the present-day headquarters just up the road. On a tranquil Victorian farm overlooking Cayuga Lake, NY is where they produce world-renowned home furnishings. The designers and artisans have created beautiful products that add joy and grace to homes throughout the world. Colorful, handmade ceramics, enamelware, glassware, furniture, and home accessories define the collections.
To fully decorate this space I started by Hiking and Gathering for Natural Fall Elements locally on some of the Vermont trails. I collected golden, green, and brown leaves, birch branches, and pinecones. Many of these items are available in stores, however, it's so much more fun to go out for a walk or a hike and collect these items yourself. It really got me in the fall mood too!
I used the leaves I gathered hiking to accentuate the mantel and table in our dining room. The leaves add color and warmth along with a natural fall vibe.
The MacKenzie-Childs crows are so unique as they add height and character to the table.
MacKenzie-Childs pumpkins are so beautiful with their checkered black and white trademark style and brilliant color patterns.
Here I added a couple of eyeballs to the mantel that I found thrifting on my way back to Vermont from Maine. I just couldn't resist these cuties!
The blue and white plates pictured here are from Bico Ceramics. I love their beautiful patterns. The chargers I found at Pier 1 Imports last year.
Loving all the MacKenzie-Childs? Check out these other collaborations I've worked on in partnership:
Blue Checkered with MacKenzie-Childs
Simple Easter Tablescape with MacKenzie-Childs
And of course, Ella has to pop in to say hello…
We both just adored these MacKenzie-Child's crows:) Aren't they so fun for Halloween? But I will definitely use these through to Thanksgiving. They are super cute and really high quality!
I took a few of the extra leaves and added them into some wooden bowls that I picked up thrifting for $6 apiece. Along with Antique Candle Co.'s Apple Cider Candle on a coffee table, both adding equivocally as fall decor essentials.
These crows are just the cutest. The gangly legs and tails in the air look like they are coming in for a landing on the table.
I'm so glad you dropped by today friend, and if you are new to my blog, welcome! I'm so glad you came to visit us here today at our Vermont home. Please join me as a regular here at Dabbling & Decorating by signing up for my newsletter below and never miss an update!

I've created the above custom pin just for this post! Sharing is Caring! I would love to hear from you too~ Your comments mean so much to me and truly make my day… Please join me over on Instagram & Pinterest to see more!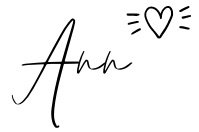 YOU MAY ALSO LIKE