Decorating a windowsill can be so tricky, as they can be so small and awkward in their size. However, when done right windowsills can add so much charm to a room. Today I'm sharing 5 easy decorating tips that I use for decorating a large windowsill, one that is in our dining room at our Coastal Maine Home.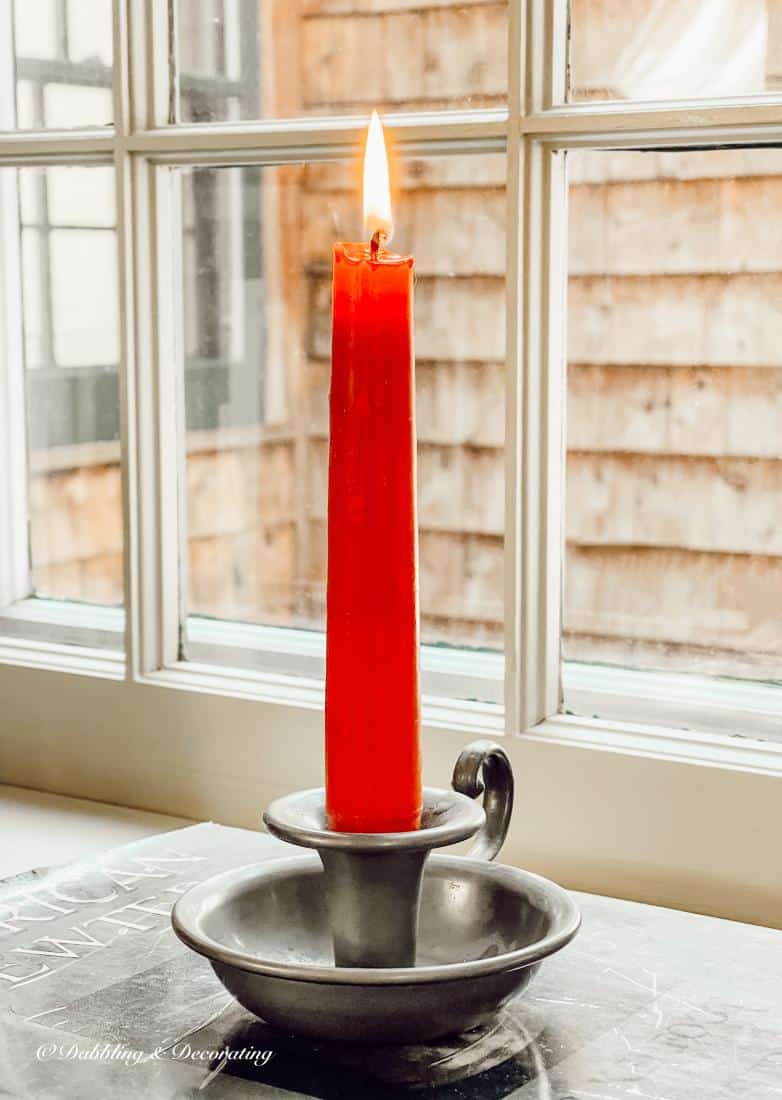 Windowsill Decorating Tips
Tip #1 Candles
I love tapered candles for the windowsill. Here I use a small and subtle pewter candleholder from my mother's pewter collection with a red tapered candle. It rests upon a vintage "American Pewter" book, which adds height and a cozy charm.
Next, I added two taller pewter candlesticks with red tapered candles to the other end of the windowsill. You will see how the different heights of the candles draw the eye in.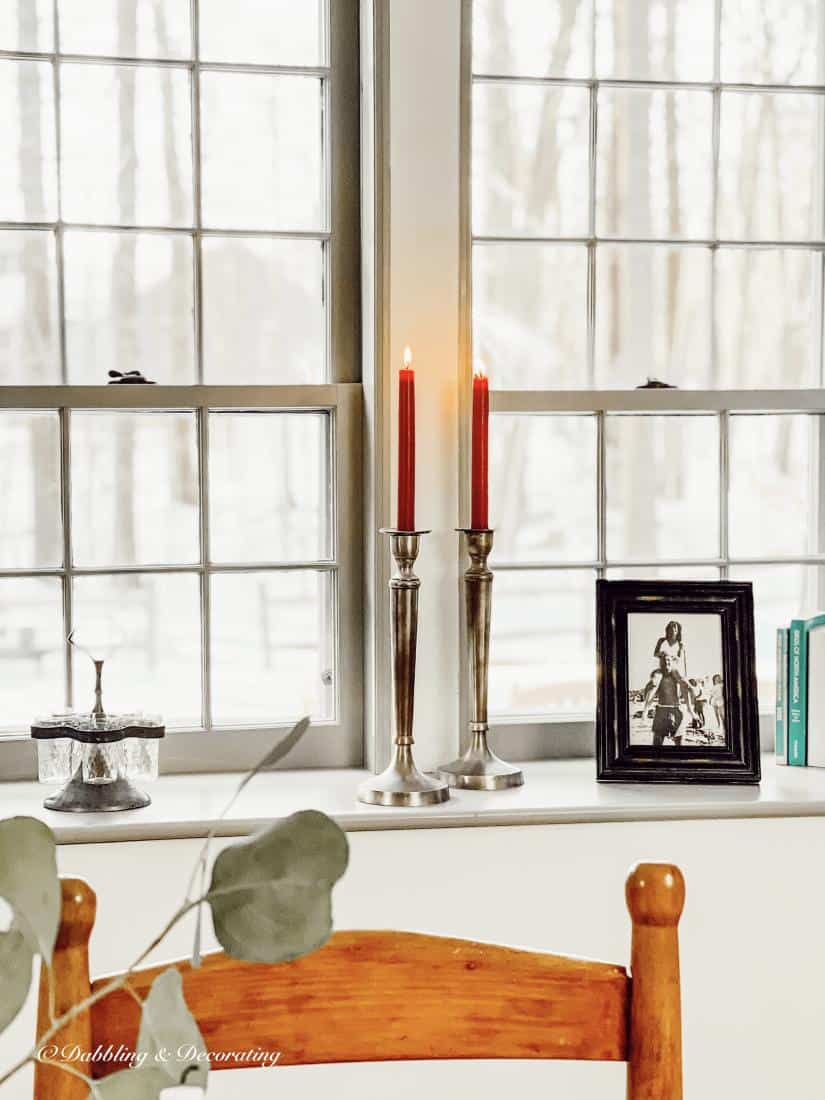 Tip #2 Pictures
Photos are always special and personal to a home. And there's no better place to showcase them than on a windowsill. Here I added a vintage photo of my parents when they were young on a local beach. It's one of my absolute favorites!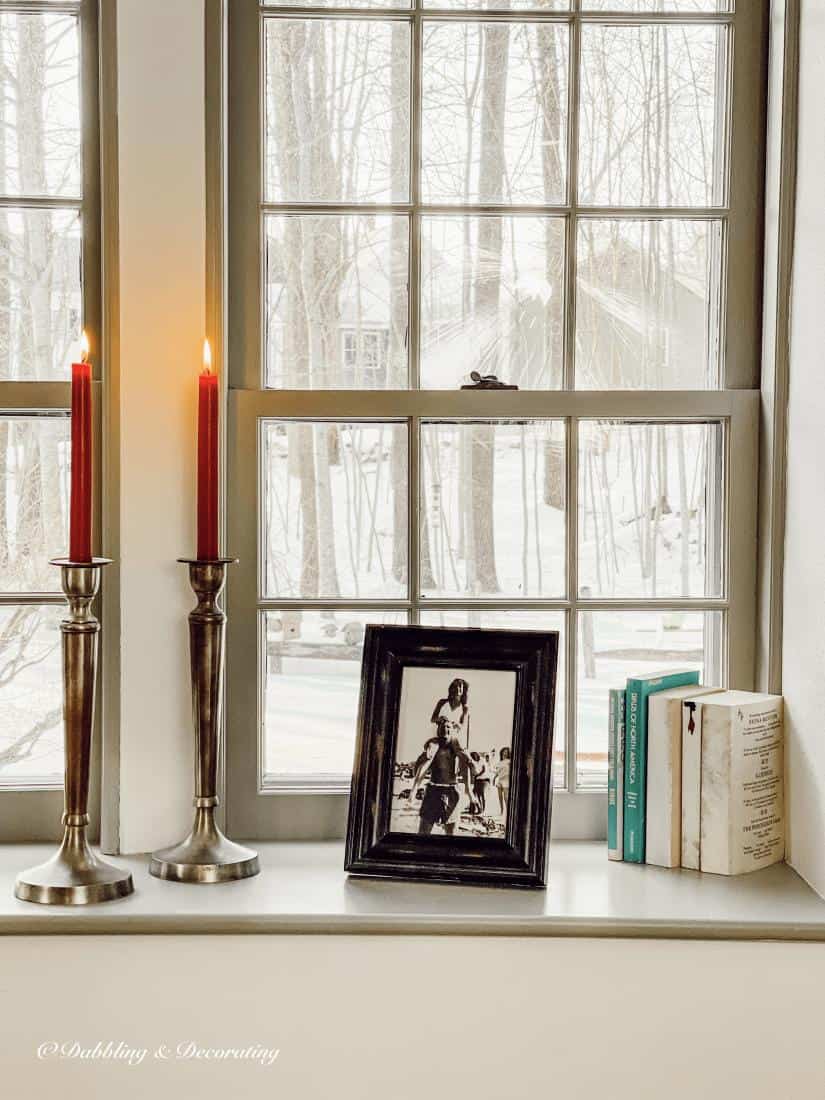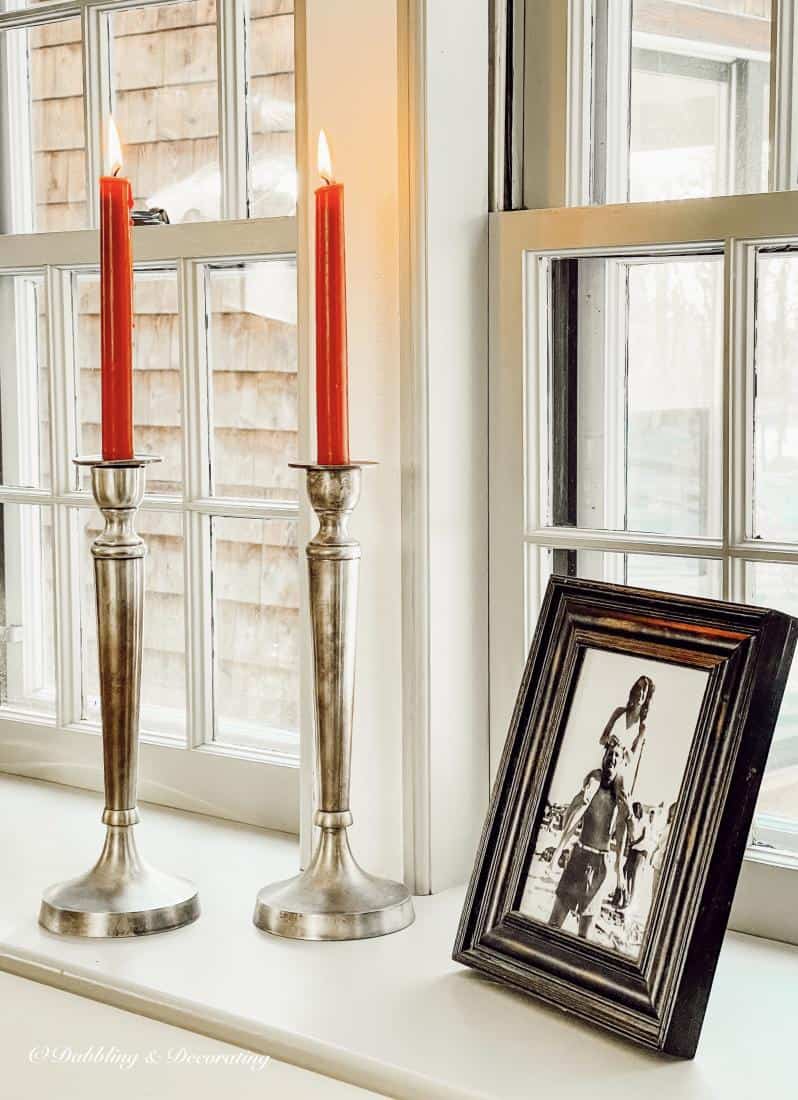 Tip #3 Books
Collections of books scattered not only on bookshelves but windowsills too are great fillers of space. It's just like having a coffee table book! Depending upon the room, collect books that are appropriate for that room. This is a dining room, therefore I look for books that may be pulled off the windowsill anytime, as a conversation piece after dining.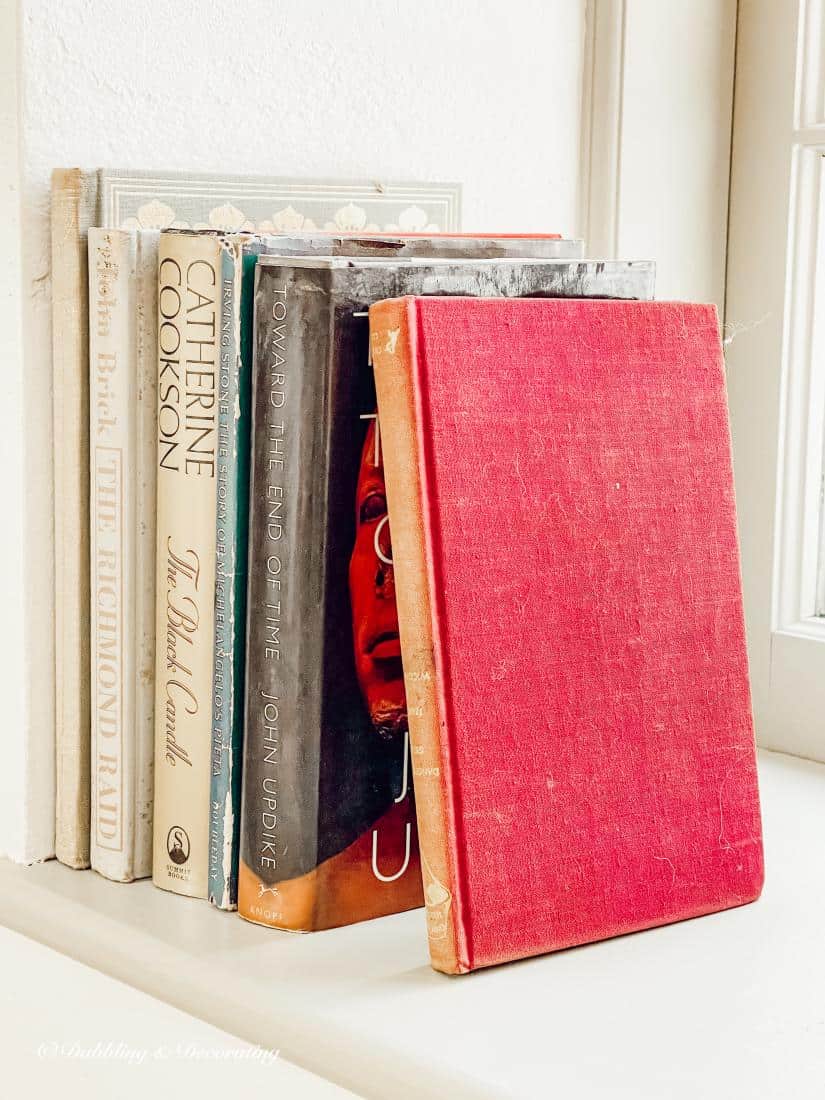 These antique books were all collected by my mother.
You may also enjoy the post, 11 Creative Ideas to Display Your Vintage Collections.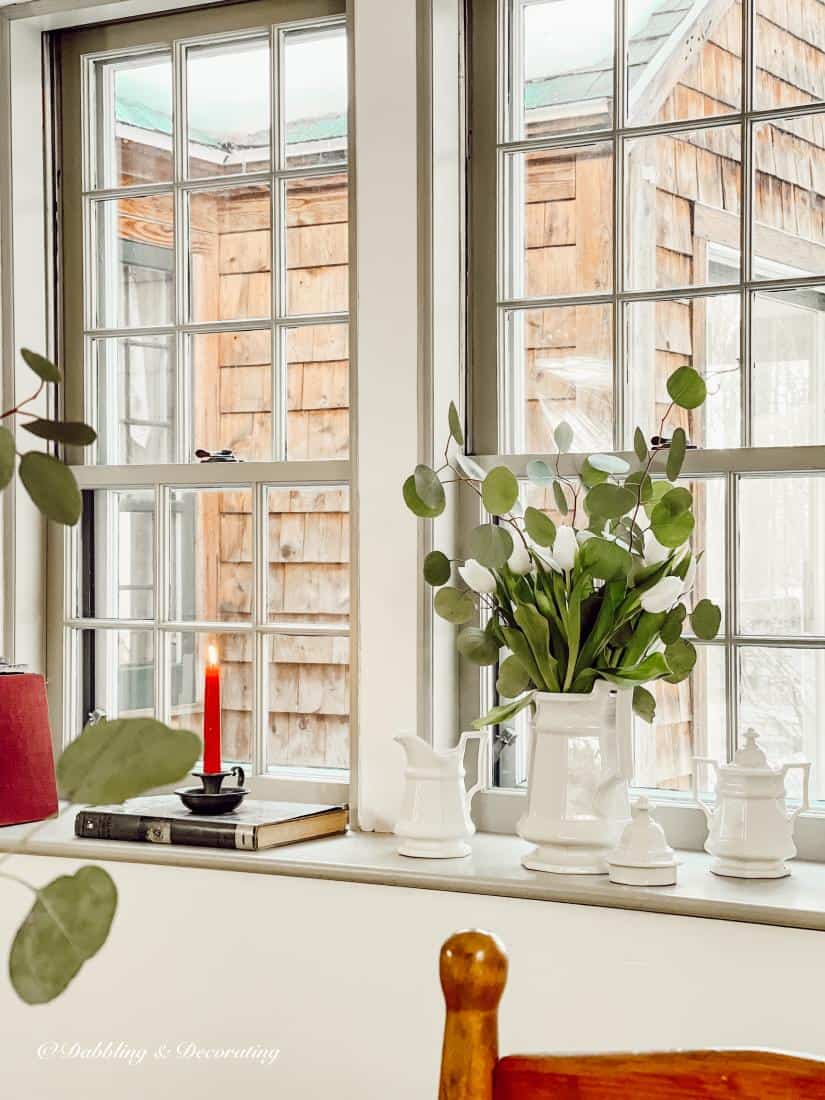 Tip #4 Antique or Vintage Collections
Here I chose a beautiful white porcelain tea set that was also thrifted by my mother. It's perfect for a dining room. And I like the simplicity of the white. The windows and view should always remain the focal point, therefore I don't want to add pieces that are just too heavy for this space.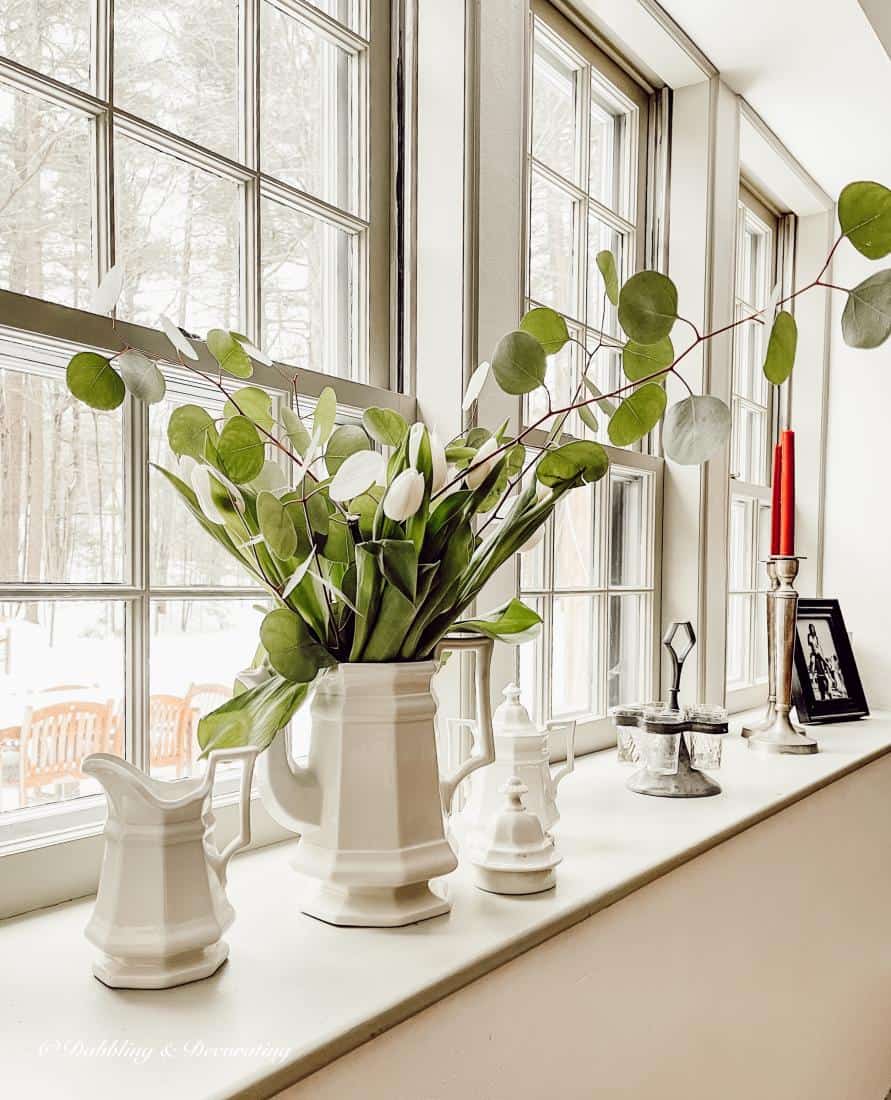 A simple pewter carrousel with glassware also rests on the windowsill. Another beautiful vintage piece from my mother's extensive pewter collection. Check out my featured blog series "In My Mother's Home" to see more of all the antique collections and makeovers in this dear inherited home.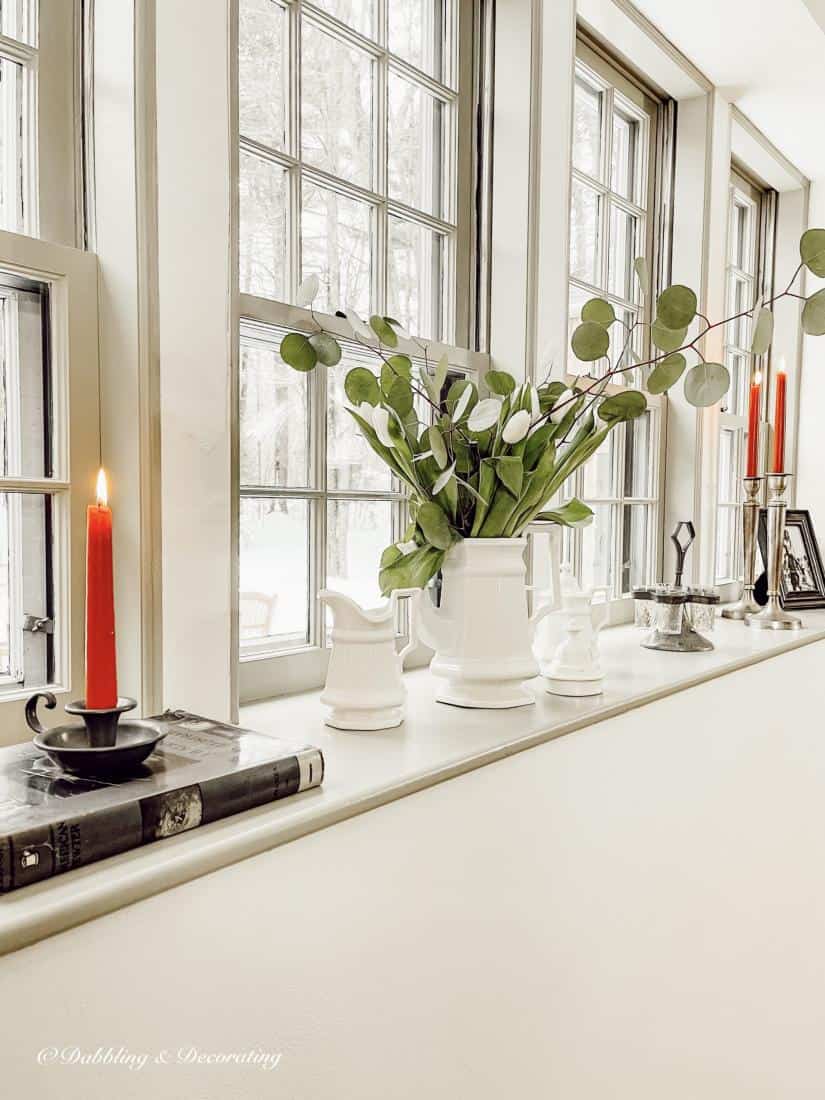 Tip #5 Flowers
Flowers add life to a room. I once read that you should have something alive in every room. And I luv that! A quick trip to Trader Joe's and I was able to add a dozen white tulips and greenery to the windowsill for that alive outdoor look. Even though it's February and the snow is still falling outside.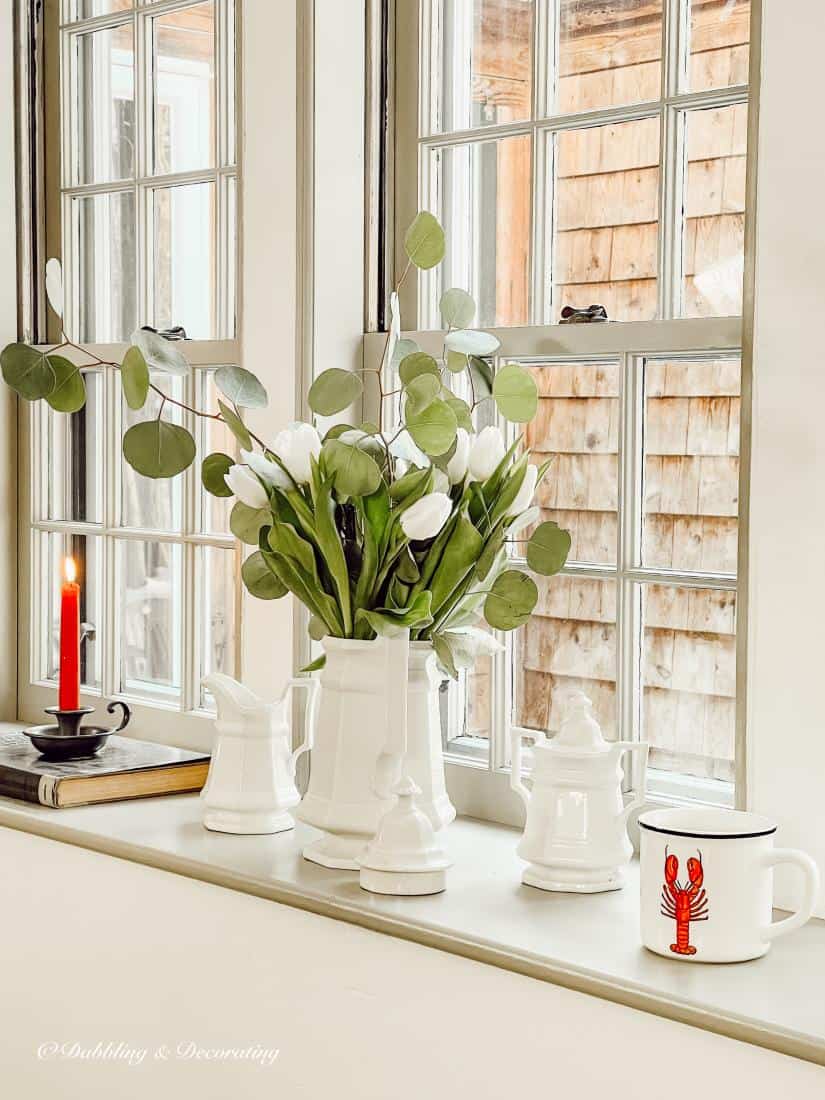 I created this in the early morning with a cup of coffee in my favorite thrifted lobster mug. It was so dreamy to decorate, as the morning sun was coming up and glistening off the winter snow outside, and the light was streaming through the dining room windows so beautifully!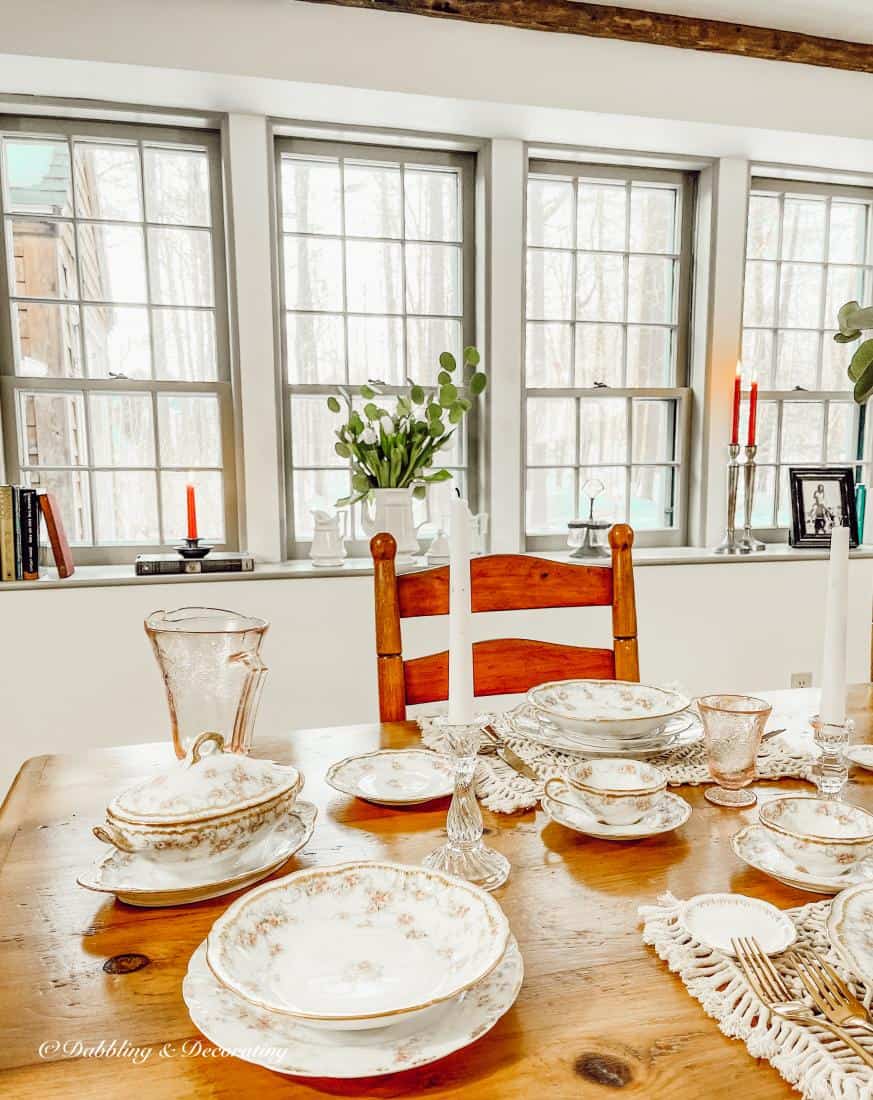 This same morning I was also creating a spring tablescape with my mother's antique china that I'm looking forward to sharing with you very soon!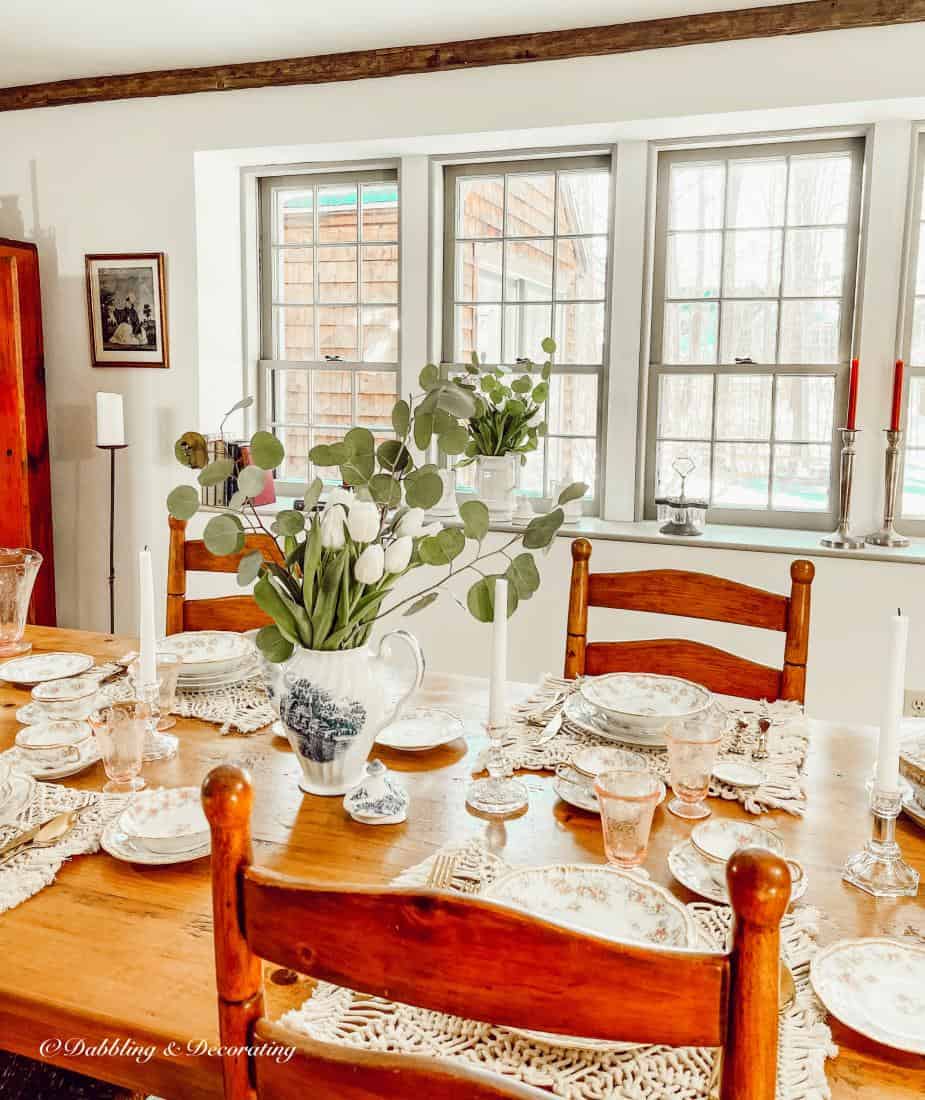 I'm so glad you dropped by today friend, and if you are new to my blog, welcome! I hope you enjoyed your visit with us here today at our Home in Coastal Maine. Please join me as a regular here at Dabbling & Decorating by signing up for my newsletter and never miss an update!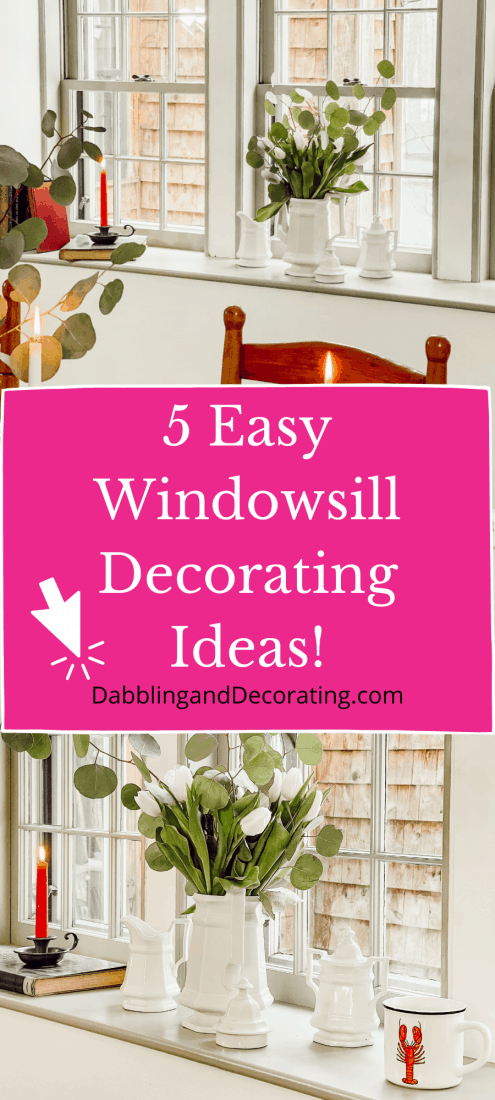 I've created the above custom pin just for this post! Sharing is Caring! I would love to hear from you too~ Your comments mean so much to me and truly make my day… Please join me over on Instagram & Pinterest to see more!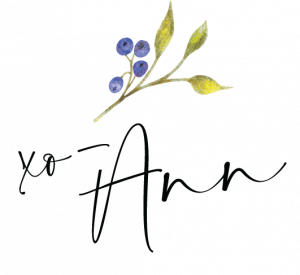 YOU MAY ALSO LIKE