I really enjoyed looking back over the past year and creating today's post about YOUR 12 most loved blog posts from 2021 here at Dabbling & Decorating. And a few things that really stood out to me were,
Check out these Top 12 Blog Posts of 2021
This project was a true labor of love for us. Stop by and check out the before and after of the 30-year-old cedar shake siding at our home in Coastal Maine. This is definitely your number one loved project!
Join a girlfriend and me for a day in New Hampshire at a Veteran's flea market. Check out these 3 thrifty finds and how I decorated them in our home in Coastal Maine.
A Christmas round-up of a few friends with their Christmas decor on full display. Such amazing and creative talent!
A round-up of my favorite blog posts showcasing thrift store makeovers for the holidays and winter months.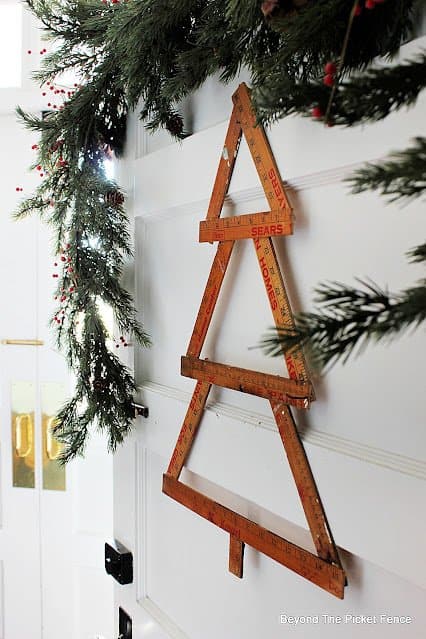 Check out my favorite second-hand shops and be sure to bookmark this page for your later reference!
This is my favorite room to decorate in Maine.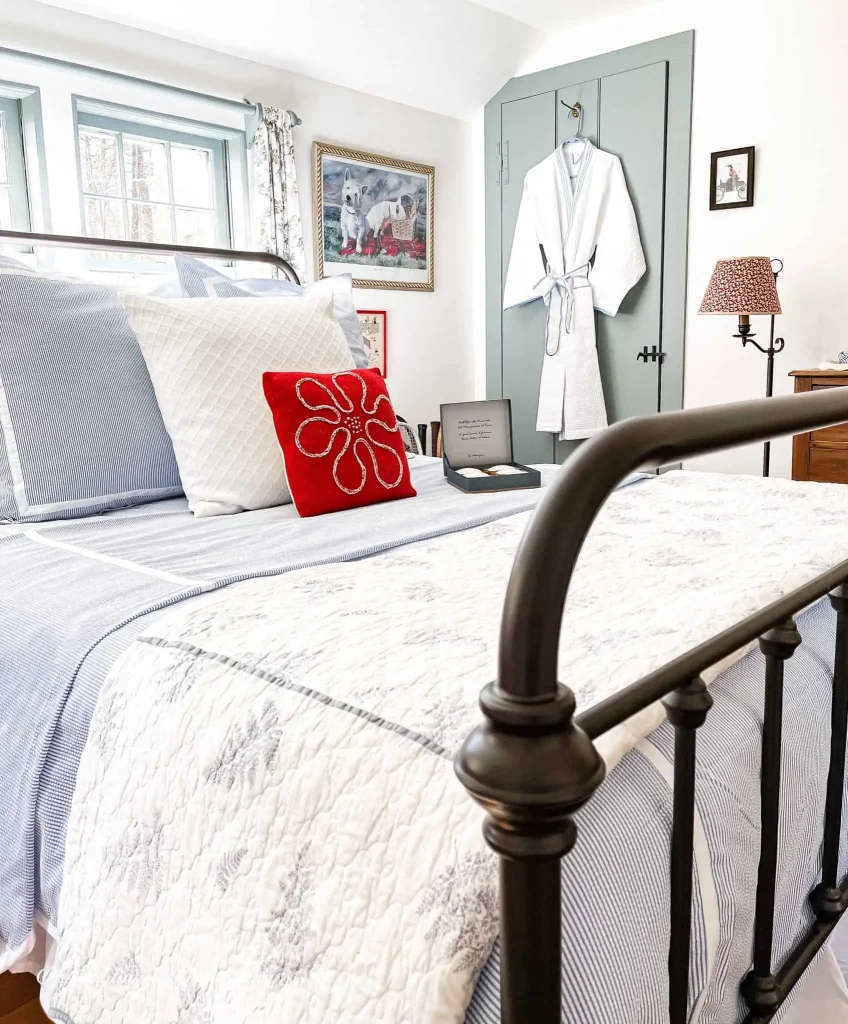 You may also enjoy seeing all the other ways it's been styled here too:
Here I share all my mother's handmade quilts and how to professionally fold and display heirloom quilts.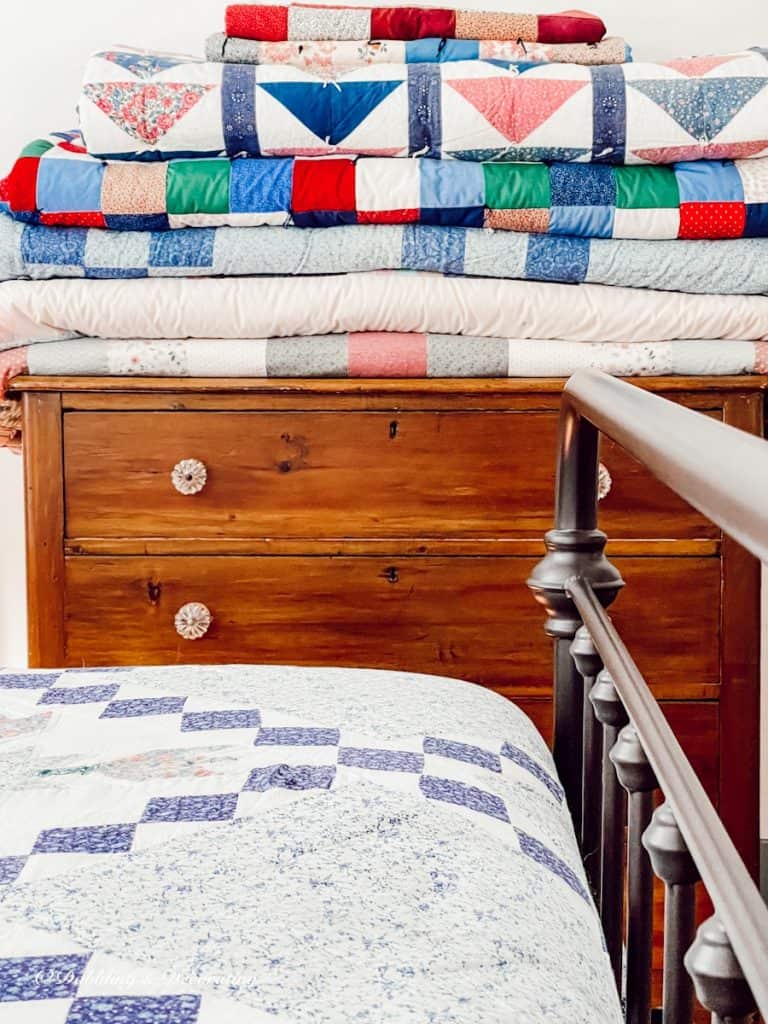 This vintage sewing machine was a steal for $35 at our local thrift shop. Stop by and see where it is today.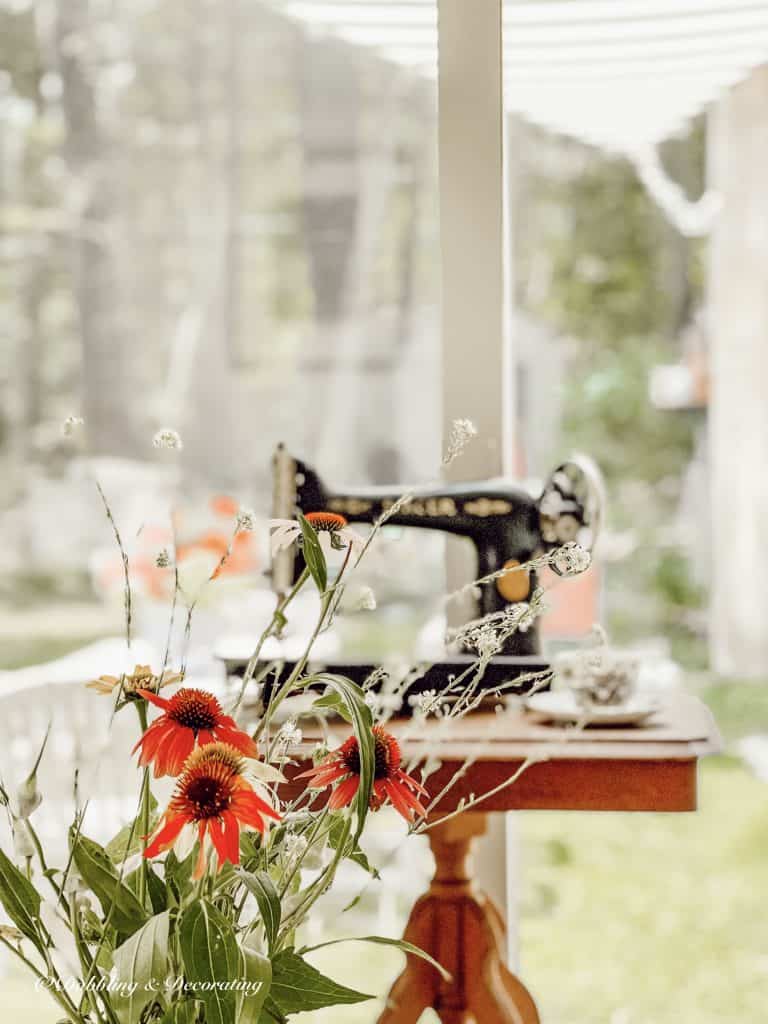 I started this 3 wreath Christmas tradition 3 years ago now at our home in Coastal Maine. I just love it and I mix it up with different bows every year.
Boy, did I have fun this fall decorating this second-hand wallpaper table with all this year's collected vintage dishwares on our porch here in Vermont.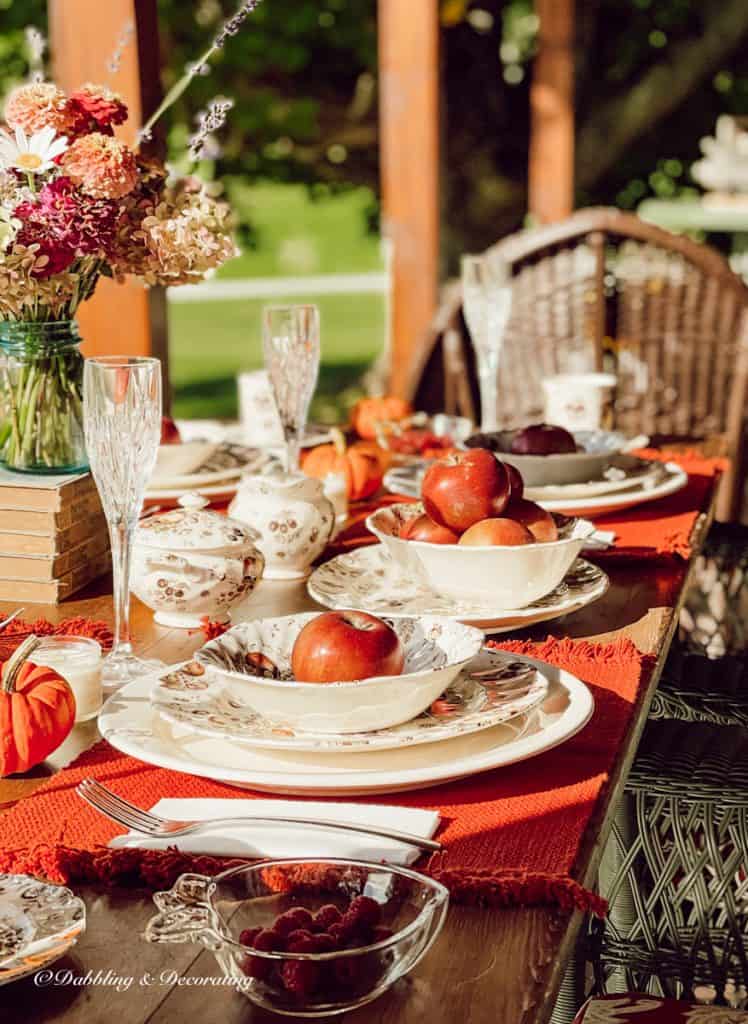 A fun and easy home DIY, which was also featured over on Hometalk.
Our favorite room with mountain views.
You guys certainly love Ella and she adores you too. You should see her pose in front of the camera for you! This was your number one choice in photos over on Instagram too!
I'm so glad you dropped by today, and if you are new to my blog, welcome! I hope you enjoyed your visit with us, as we walked down memory lane of your favorite blog posts of 2021.
Please join me as a regular here at Dabbling & Decorating by signing up for my Saturday morning newsletter and never miss an update!
Now let's welcome in 2022, I am so ready and have so many wonderful things planned that I can't wait to share with you! Happy New Year!

I've created the above custom pin just for this post! Hearing from you makes my day and your comments mean so much to me! Please join me over on Instagram & Pinterest to see more!
YOU MAY ALSO LIKE