I have loved the look of vintage mantels for always!  Once we painted our walls and began to refresh the spaces, I found a perfect place for one, in our dining room.  I thought a vintage fireplace mantel would really warm up the space, give me a pallet to decorate with, and it would be a piece that would add character and not take up too much floor space.
Here is The Dining Room Before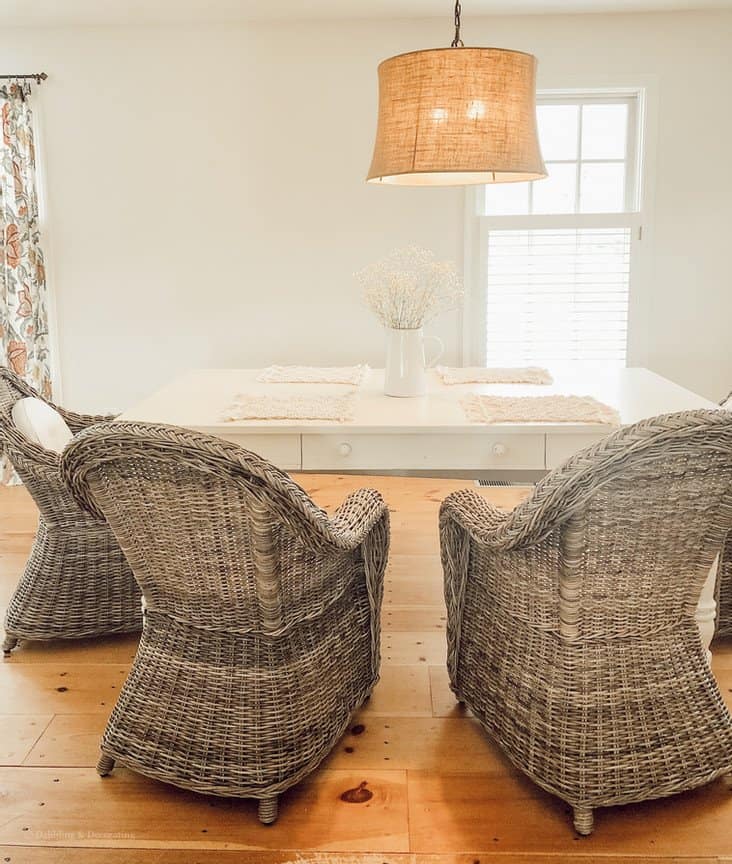 I scoured our local antique and consignment shops and local online marketplaces first. I wanted a fireplace mantel that I could refinish if I decided to, and one that wasn't too heavy or deep for the space. This was the challenge. Many vintage mantels are very large and heavy.
I found one I loved in Connecticut on Facebook Marketplace. I saw that it had been posted for a while, so I was able to get a pretty good deal on it. The dimensions were just right. So off we went to buy it!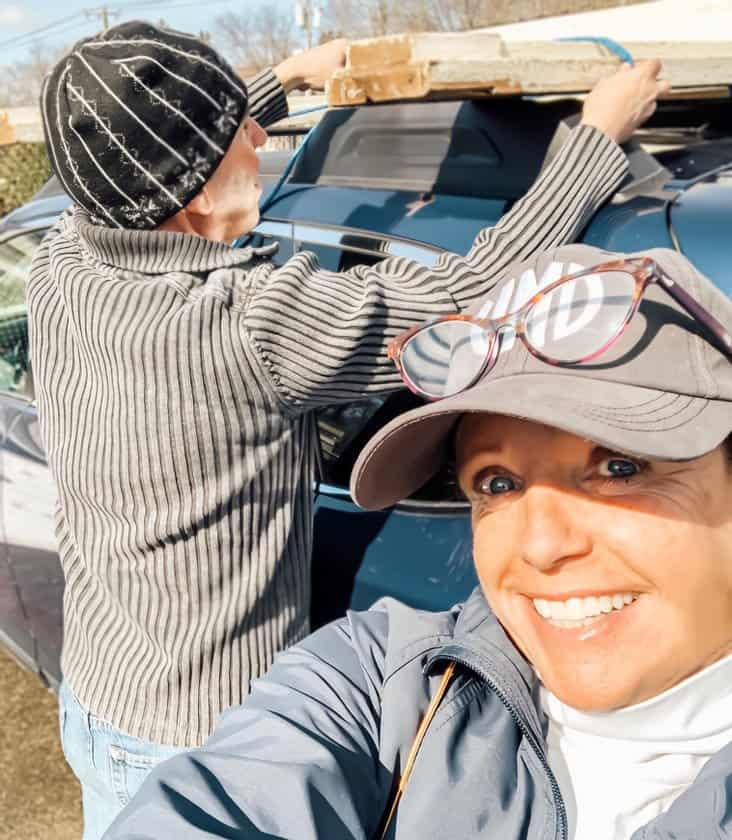 It took an hour and a half to secure it to the roof of the car…
Here is the vintage mantel when we first brought it into the house. It still needed to be installed onto the wall. I decided quickly that I didn't need to do a thing to it! I loved it exactly how it was with the light blue-green touches and distress. Someone obviously had already put a lot of love into this!!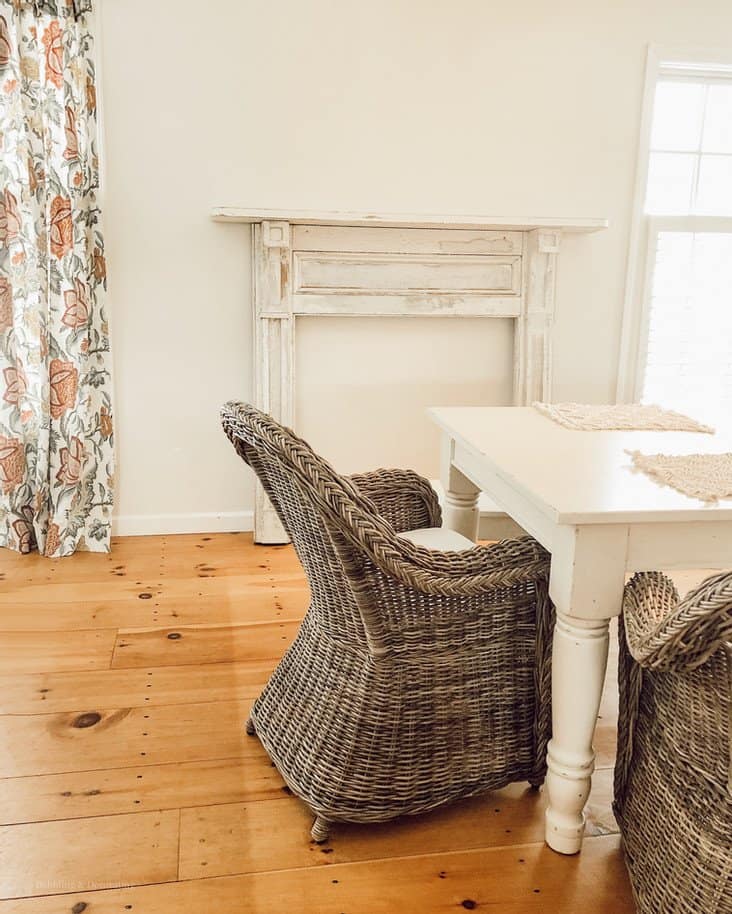 Easy Vintage Fireplace Mantel Installation
Installation was simple too. We mounted two phillips head screws into the wall, one for each side of the vintage mantel. Then we placed a hook on each side of the mantel and used wire to secure the hook onto each screw.
Hover and click on photos for details.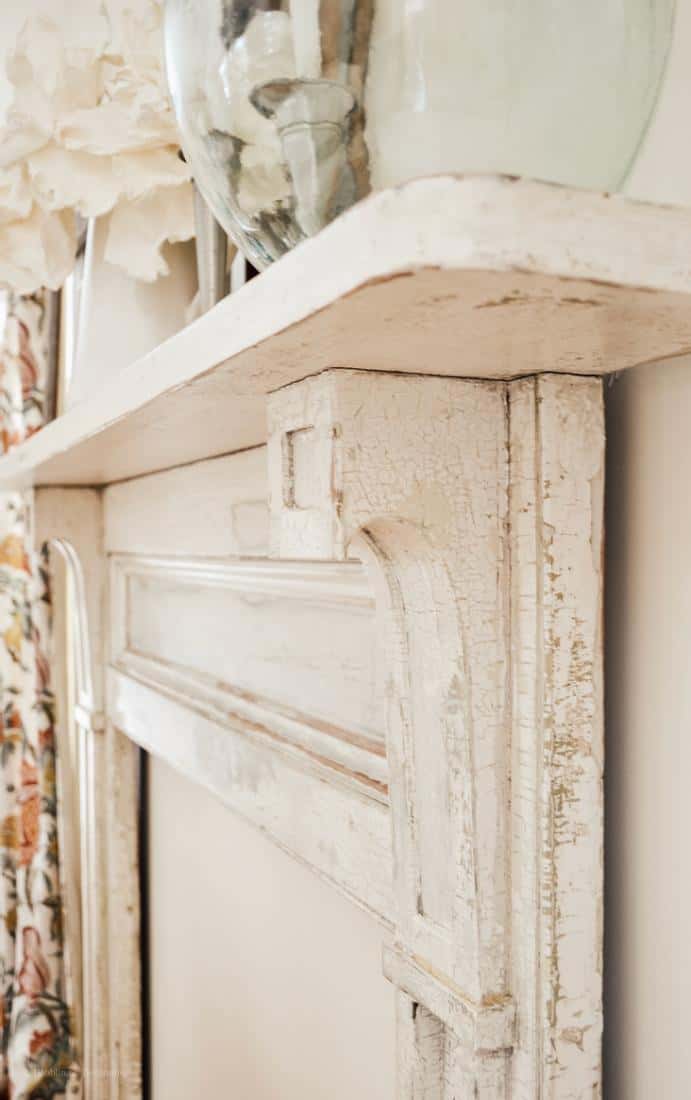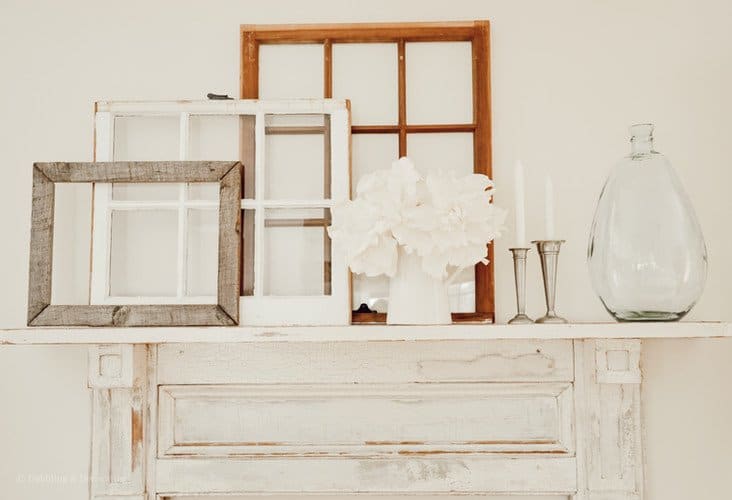 I layered some old salvaged windows that I found in Maine while out "Thrifting with the Gals" this past summer.
You may enjoy the post, 16+ Easy Salvaged Window Decorating Ideas.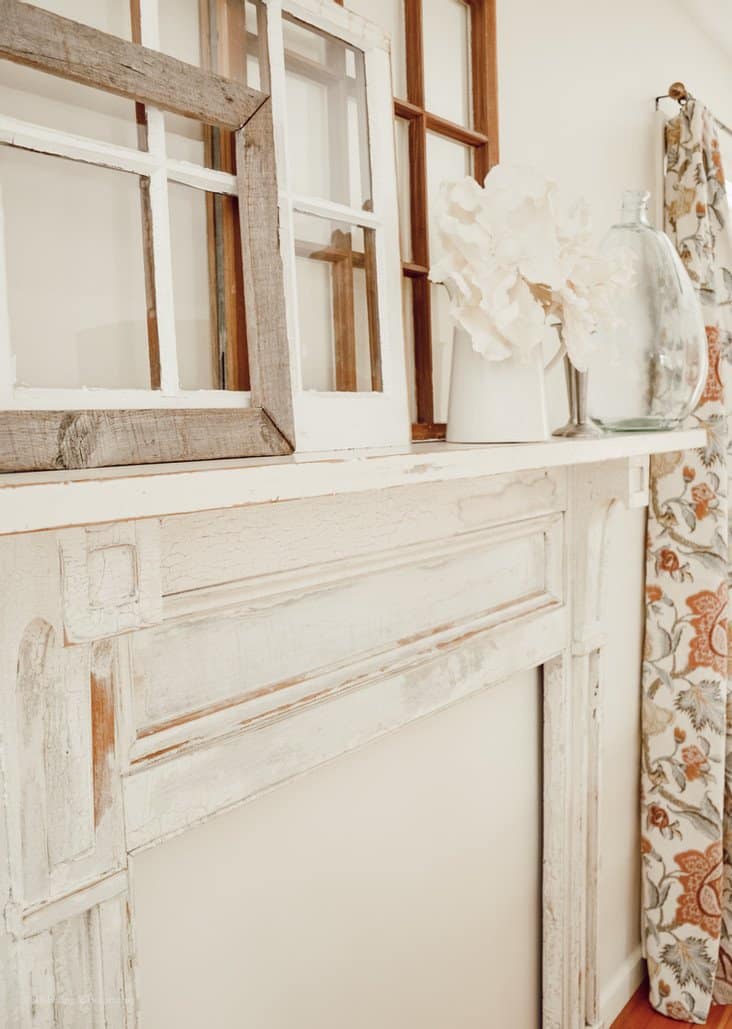 Here are more ideas to style a vintage mantel that you may also enjoy:
A Vintage Teacup Spring Mantel
Setting a Winter Table with Vintage Blue Bottles
A Very Simple Vintage Plates and Windows DIY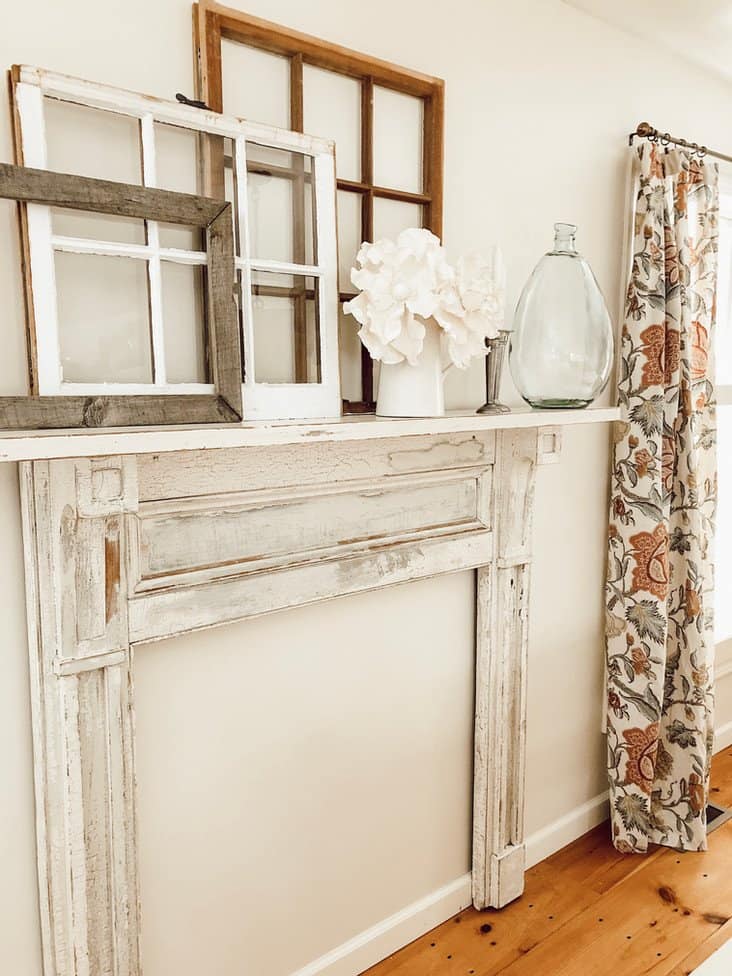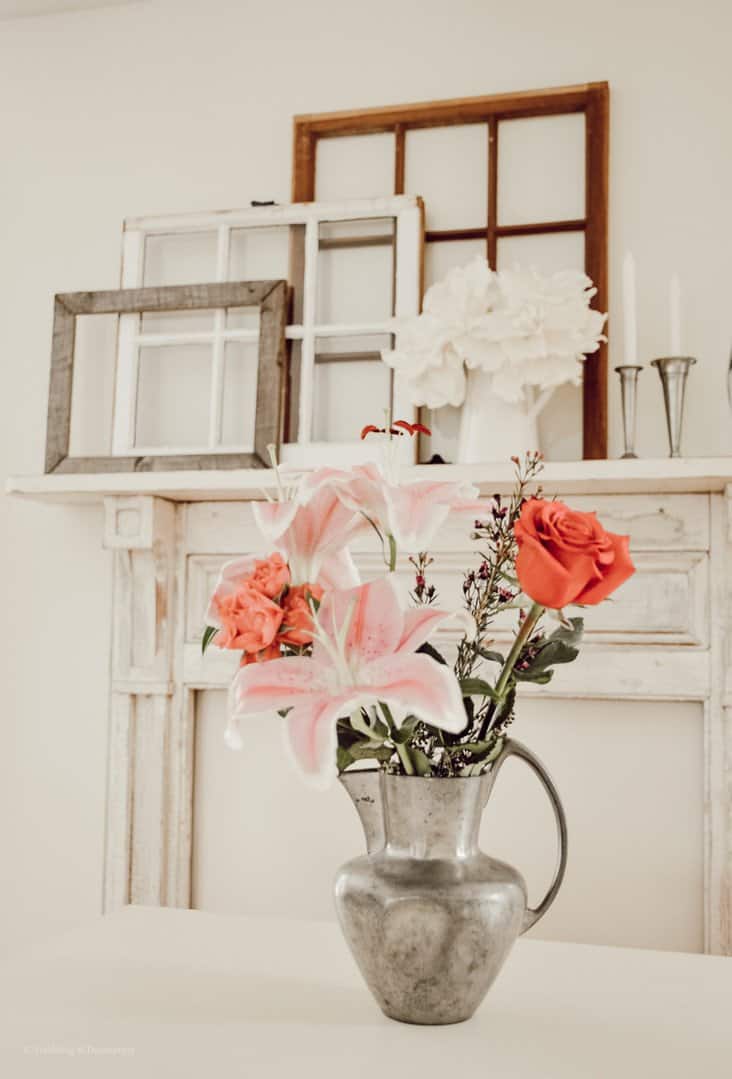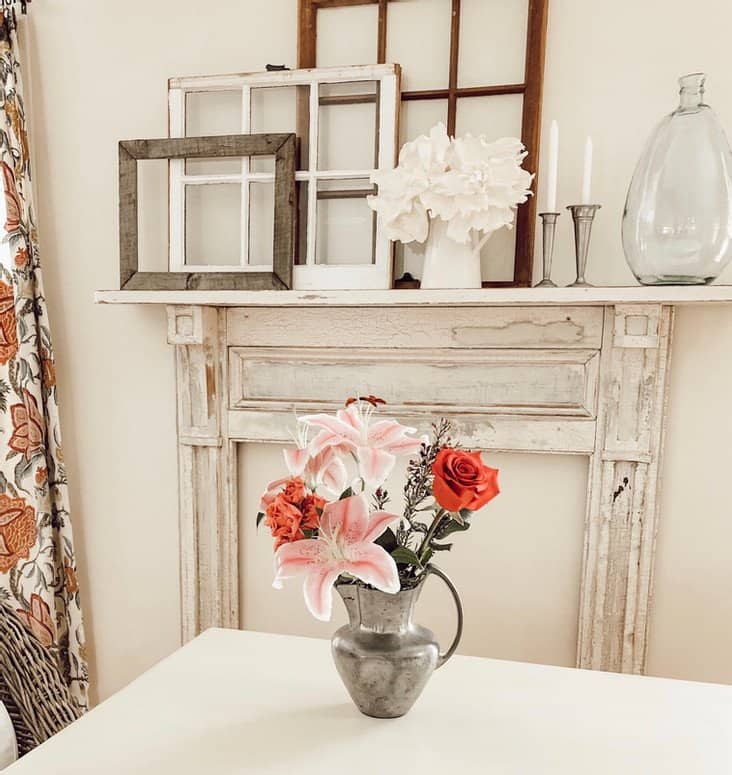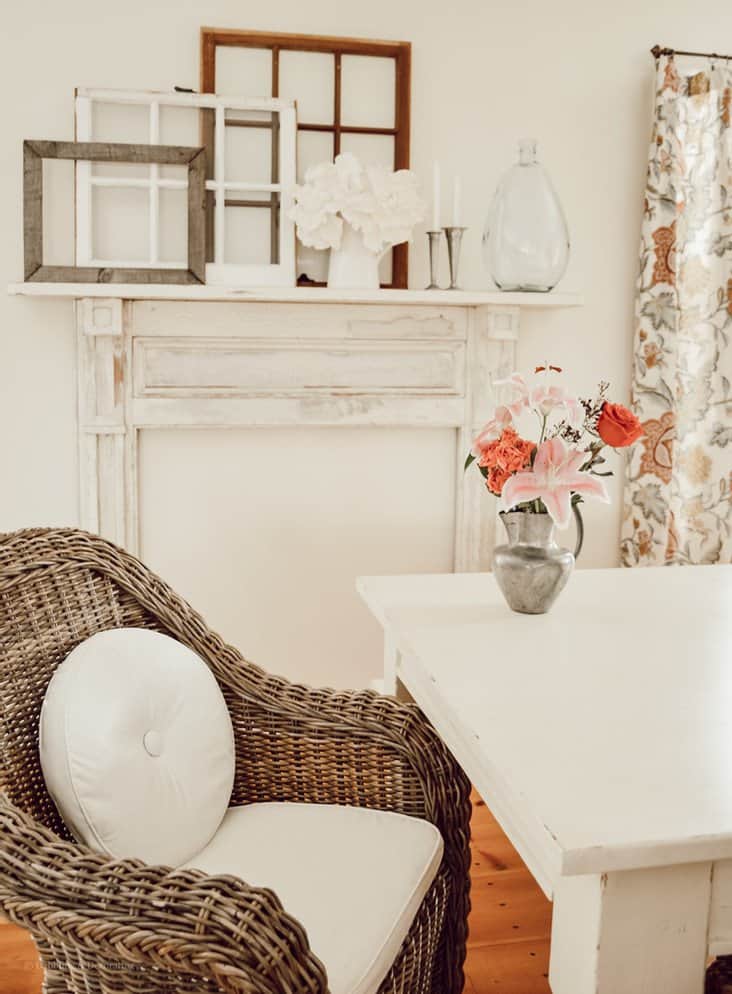 The dining room table, chairs, curtains, and ceiling light are all from Pottery Barn a few years ago.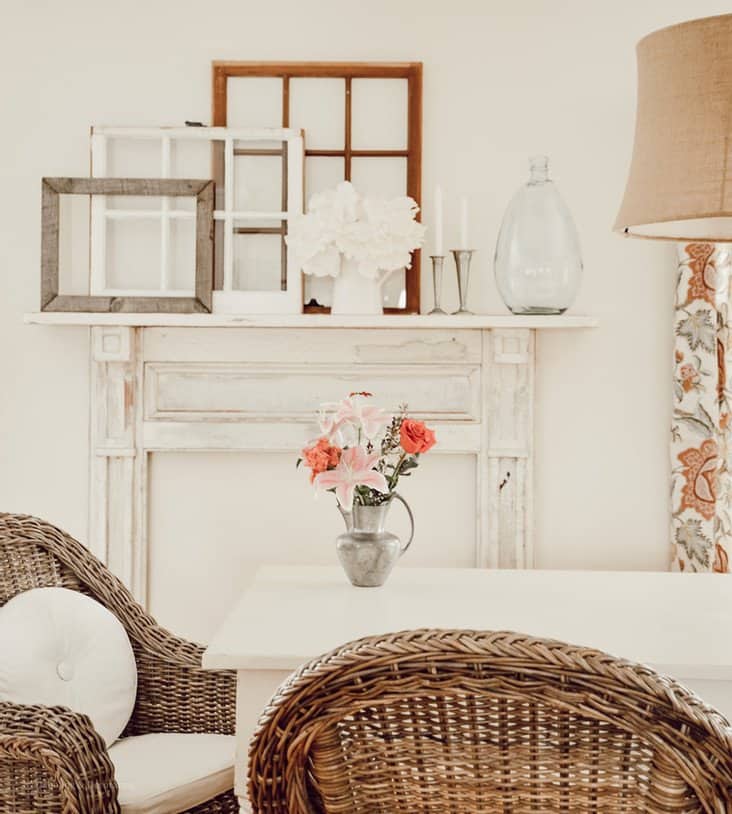 See how this dining room looks today in these updated vintage fireplace mantel posts: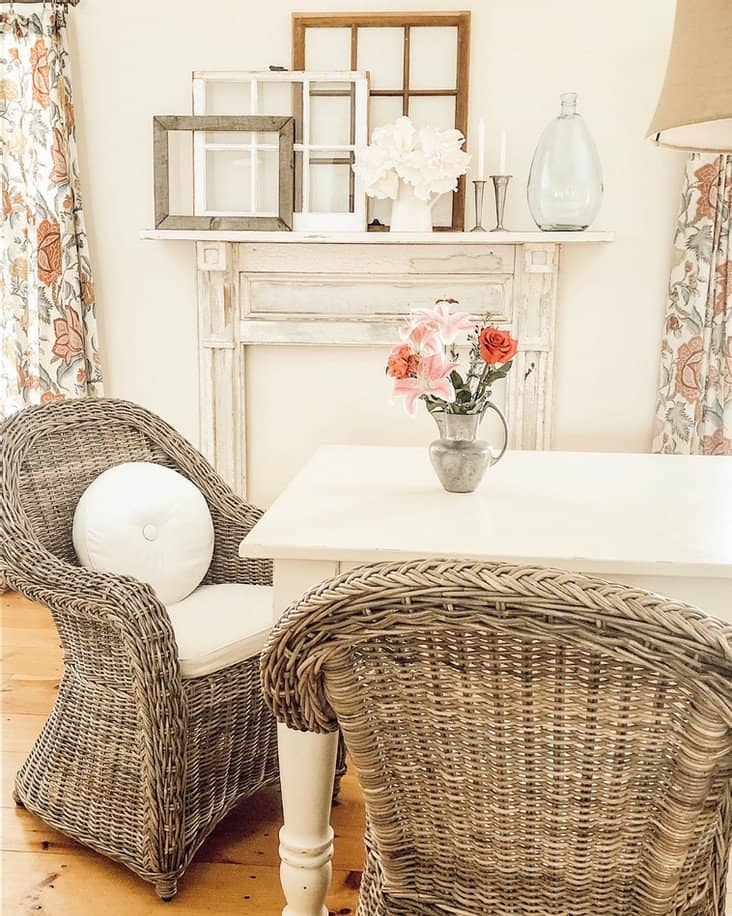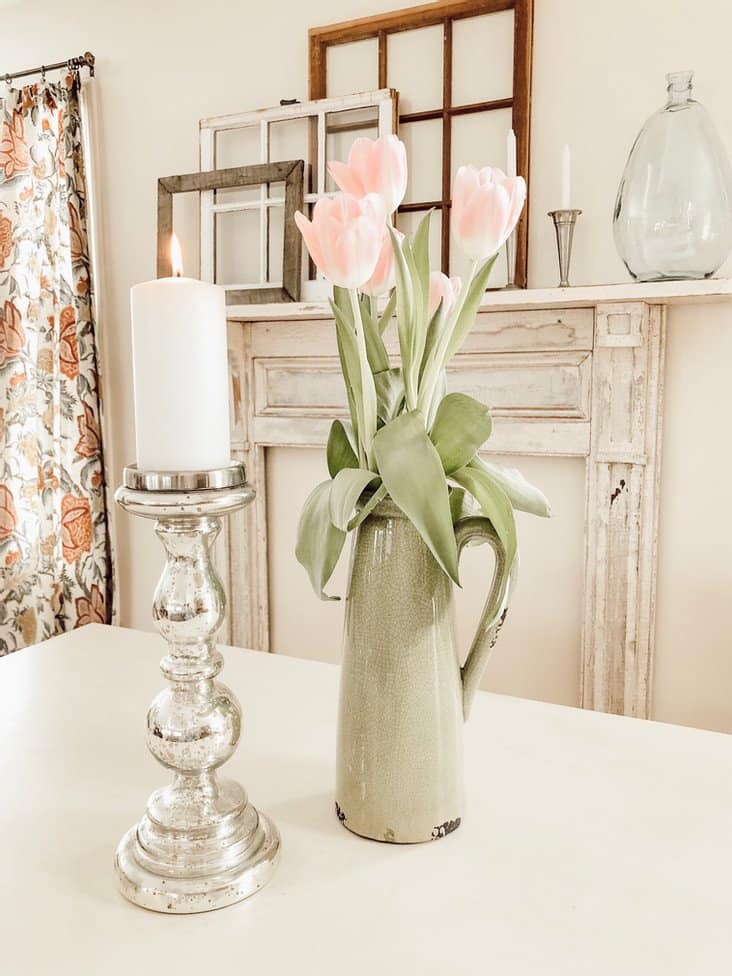 I'm so glad you dropped by, and if you are new to my blog, welcome! I hope you enjoyed your visit with us here today at our Home in Vermont.
Be sure also to check out our Home in Coastal Maine where we spend summers and weekends when we are craving a walk on the beach or a visit with old friends.
Are you looking for more thrifty and vintage home decorating ideas? Start getting your weekly vintage decorating ideas today! Joining over 3,000 subscribers…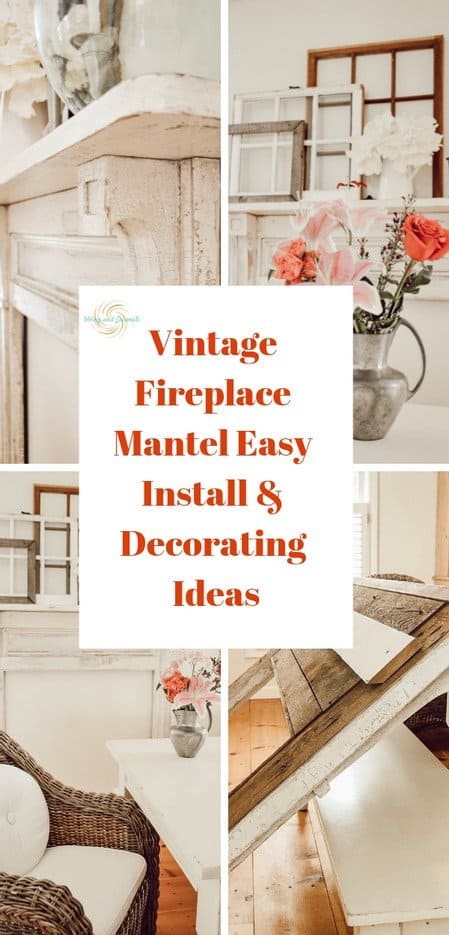 I've created the above custom pin just for this post! Hearing from you makes my day and your comments mean so much to me! Please join me over on Instagram & Pinterest to see more!
You Might Like These Recent Posts