Today I am thrilled to be joining today's blog hop, themed frames, with some really talented decor bloggers hosted by Cindy over at County Road 407 Blog. If you are joining me here from Paula over at Sweet Pea, welcome! Paula has the most beautiful decorating ideas and we both share a mutual luv for Vermont! Be sure to also visit the other blogs on our "Lifestyle of Love" blog tour to get some fabulous decorating inspiration using frames for your home.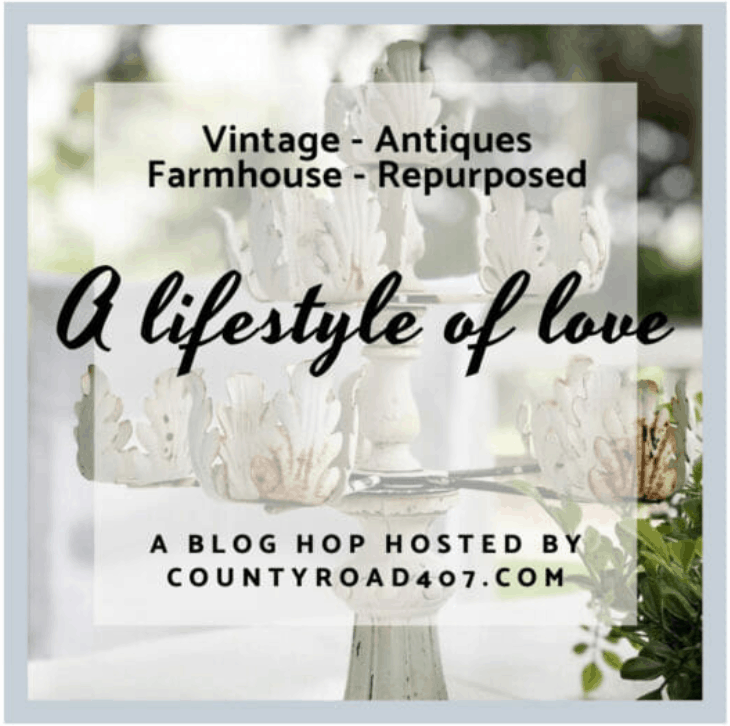 I have collected so many vintage frames at flea markets, thrift stores, vintage market days, and more over the years. They are such an inexpensive and easy way to create layers on any wall in your home.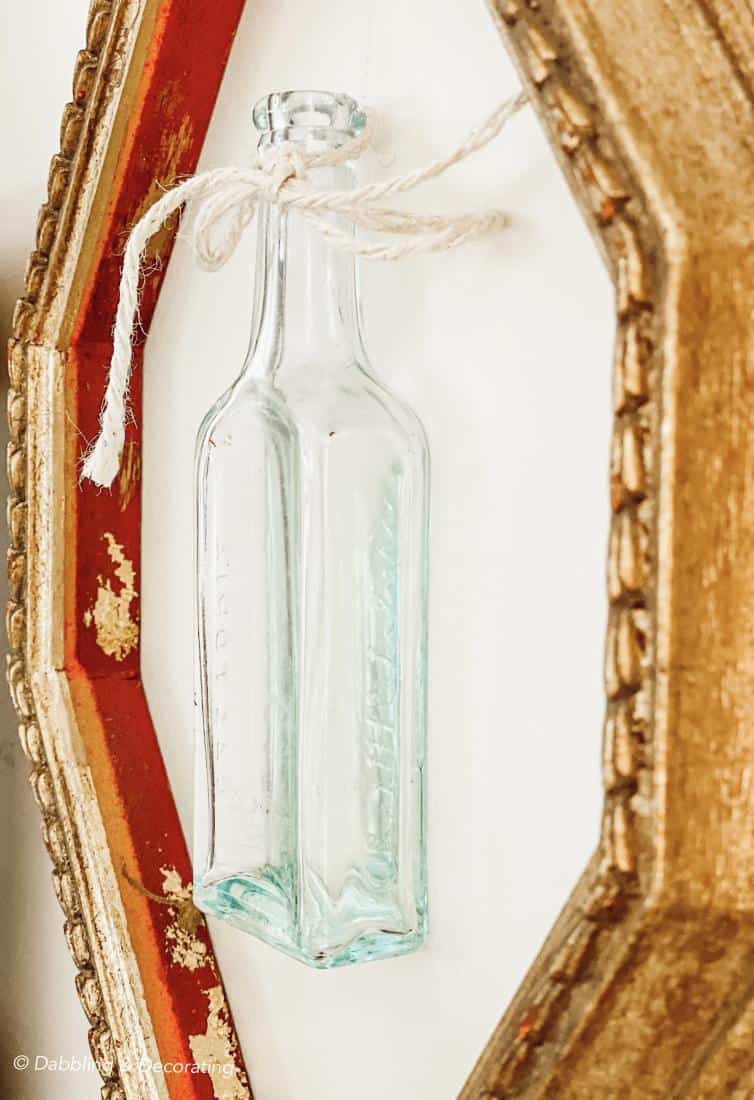 Collecting frames in all sizes and shapes is key and I like sticking with one simple color theme, like the gold frames I'm sharing with you here today. However, there I did add a mixture of shades and patina that helps add texture to the layering. I also enjoy collecting soft blue antique bottles that I'm trying to use more throughout my home decor. That's when I came up with the idea of framing the vintage bottles over the faux mantel in our dining room.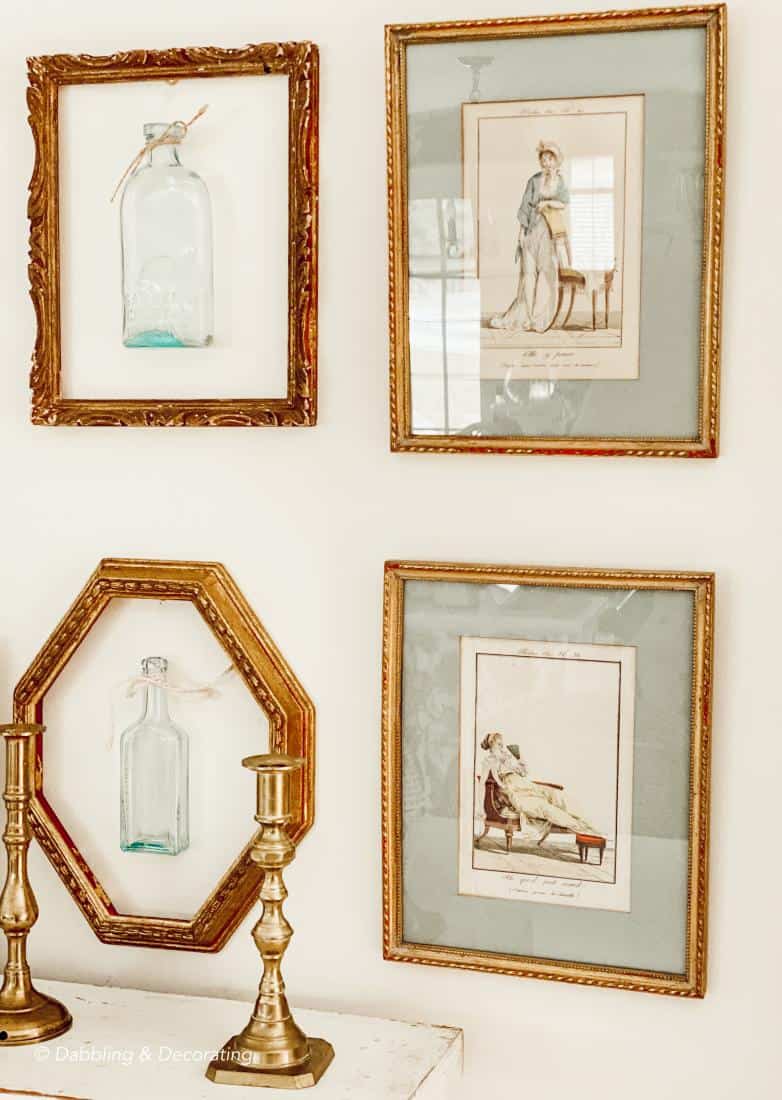 The vintage blue picture frames were already framed and hanging above the faux mantel in the dining room. This is where I made room to add the various sized golden frames with the old bottles. I hung the bottles and frames with small thumbtacks, twine, and clear fishing wire from each thumbtack.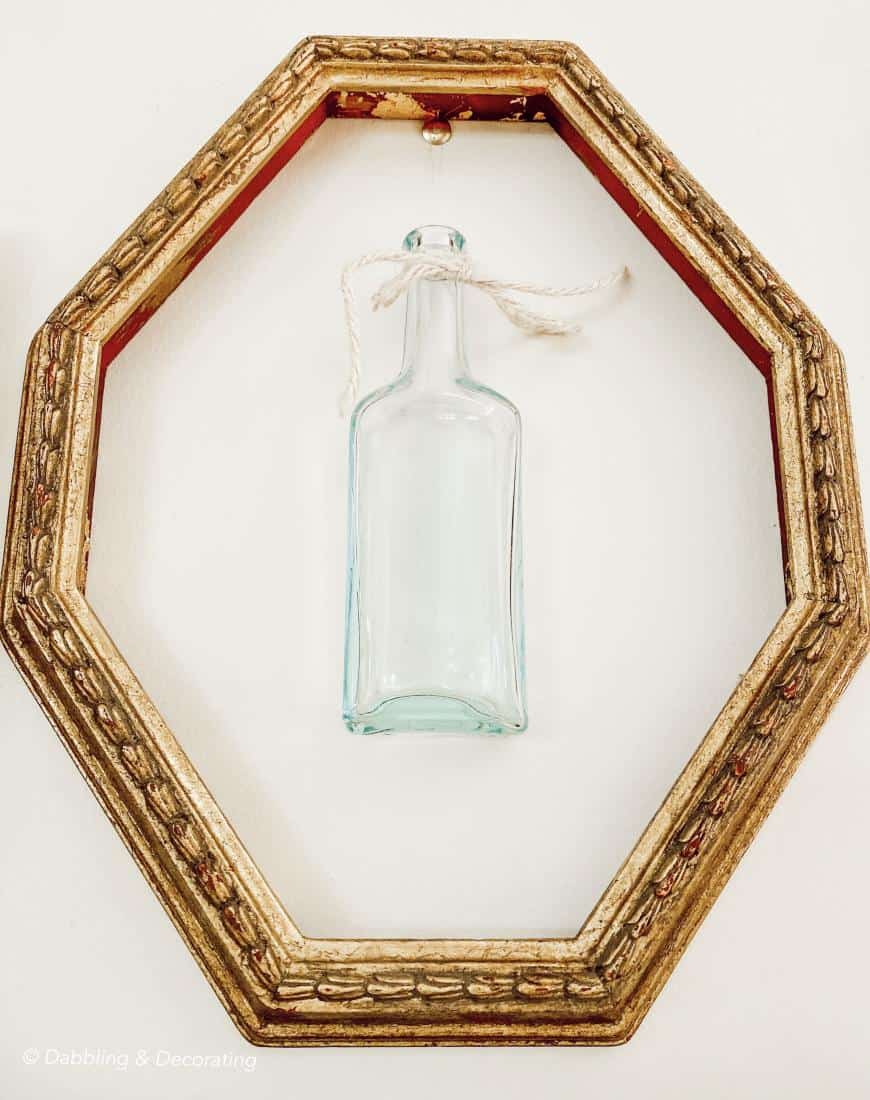 I also added some small vintage mirrors along with vintage brass candlesticks that I have also collected along the way. Layering different pieces is so fun and can be changed up so often to create a different look.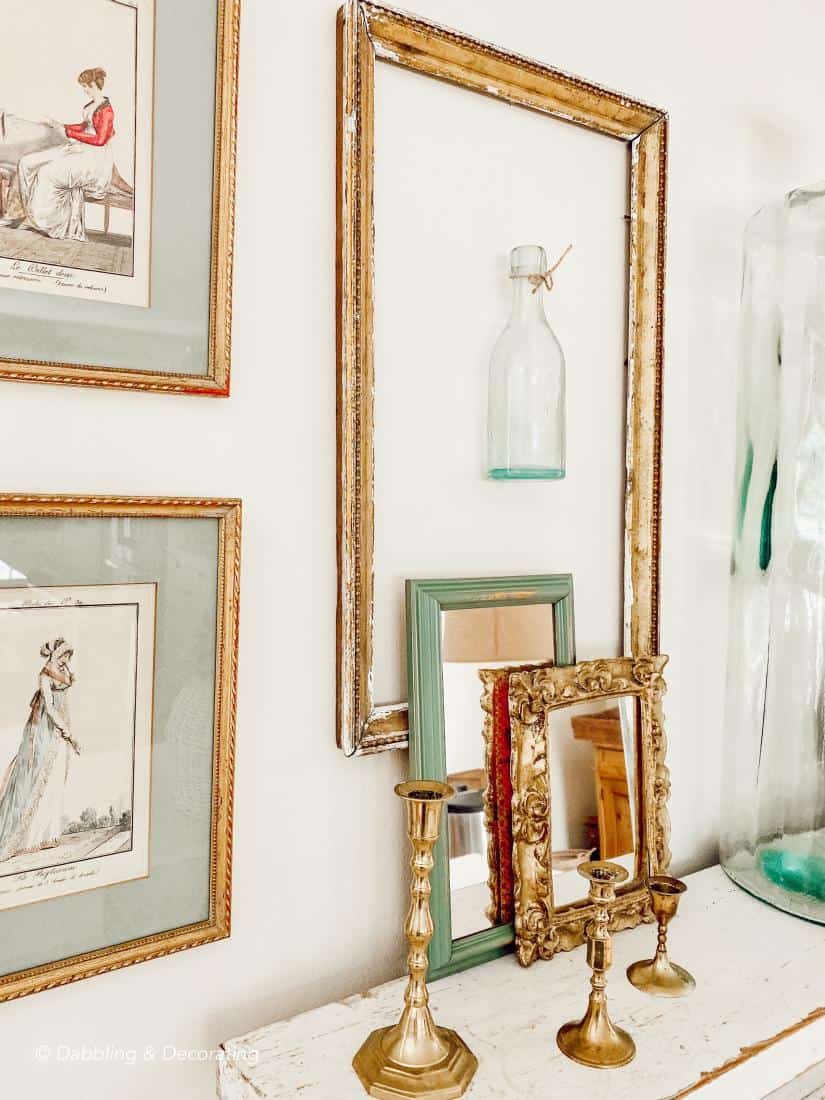 I also added two larger glass blue bottles that I found at the Christmas Tree Shops onto the mantel itself and framed the old frames around the larger bottles.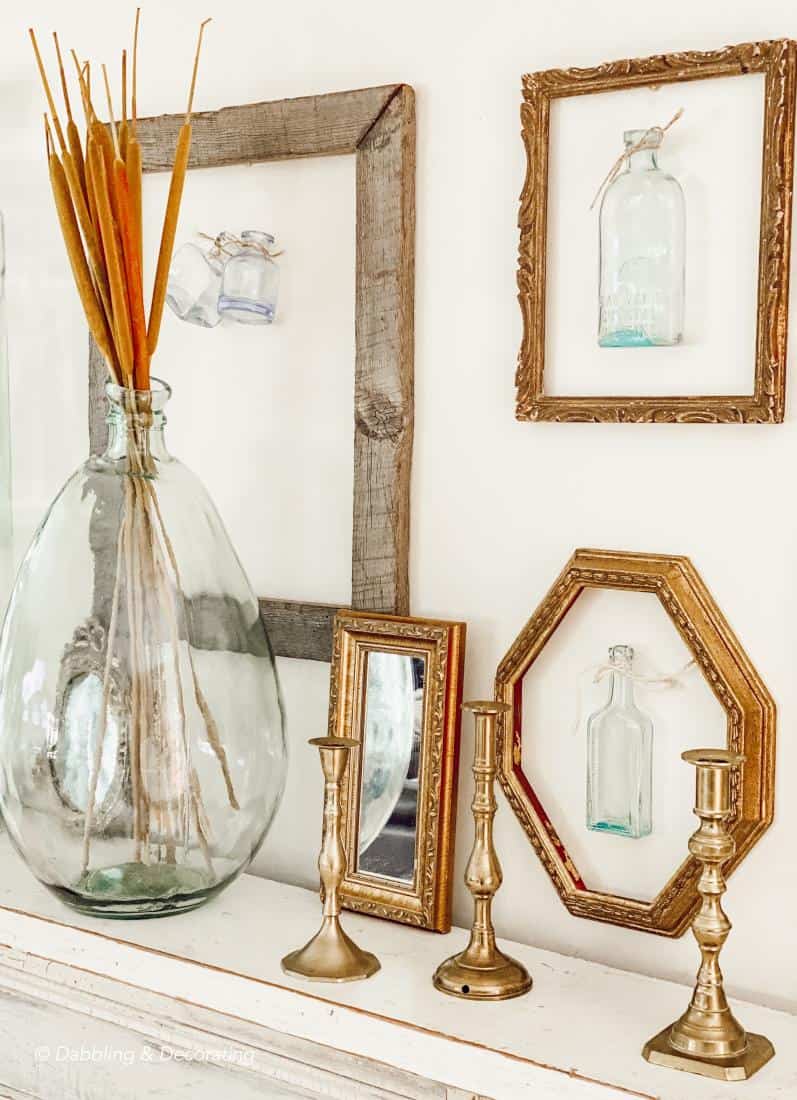 Some cut fall hydrangeas from our bushes in the backyard in an old white basket center the table and add the bright color that this room needs going into Thanksgiving.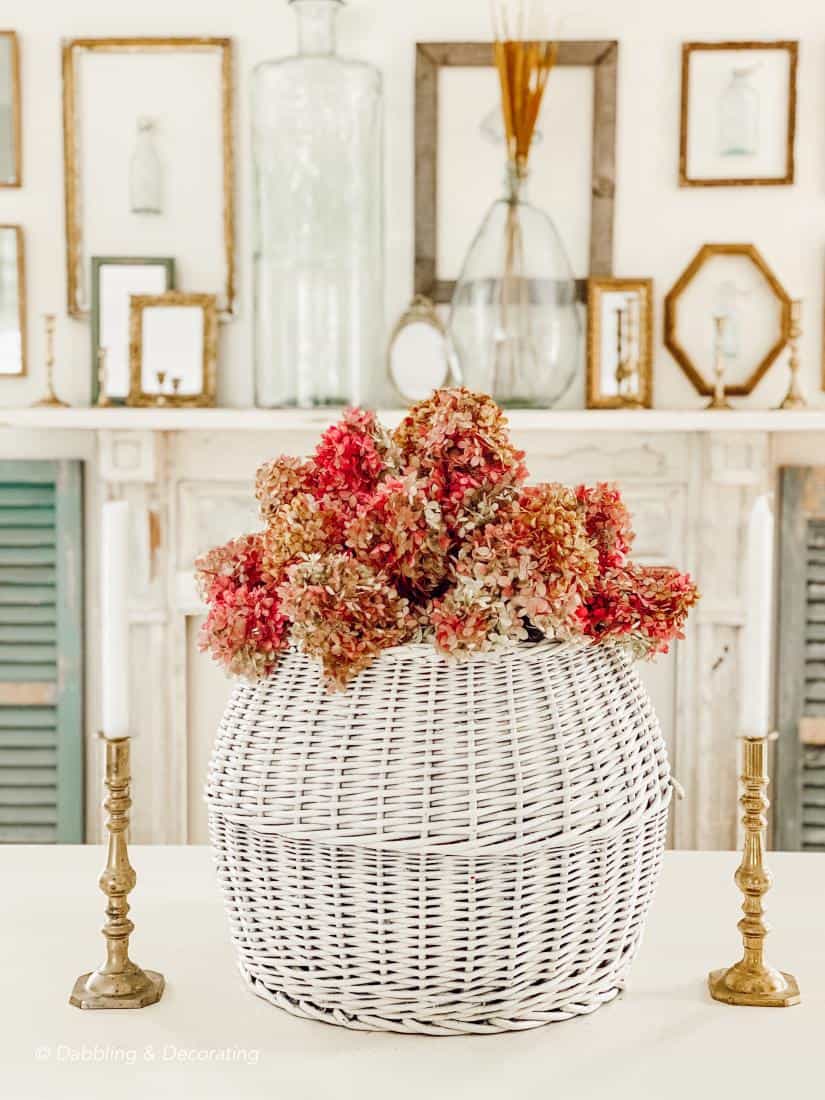 SAVE THESE IDEAS TO YOUR FAVORITE PINTEREST BOARD!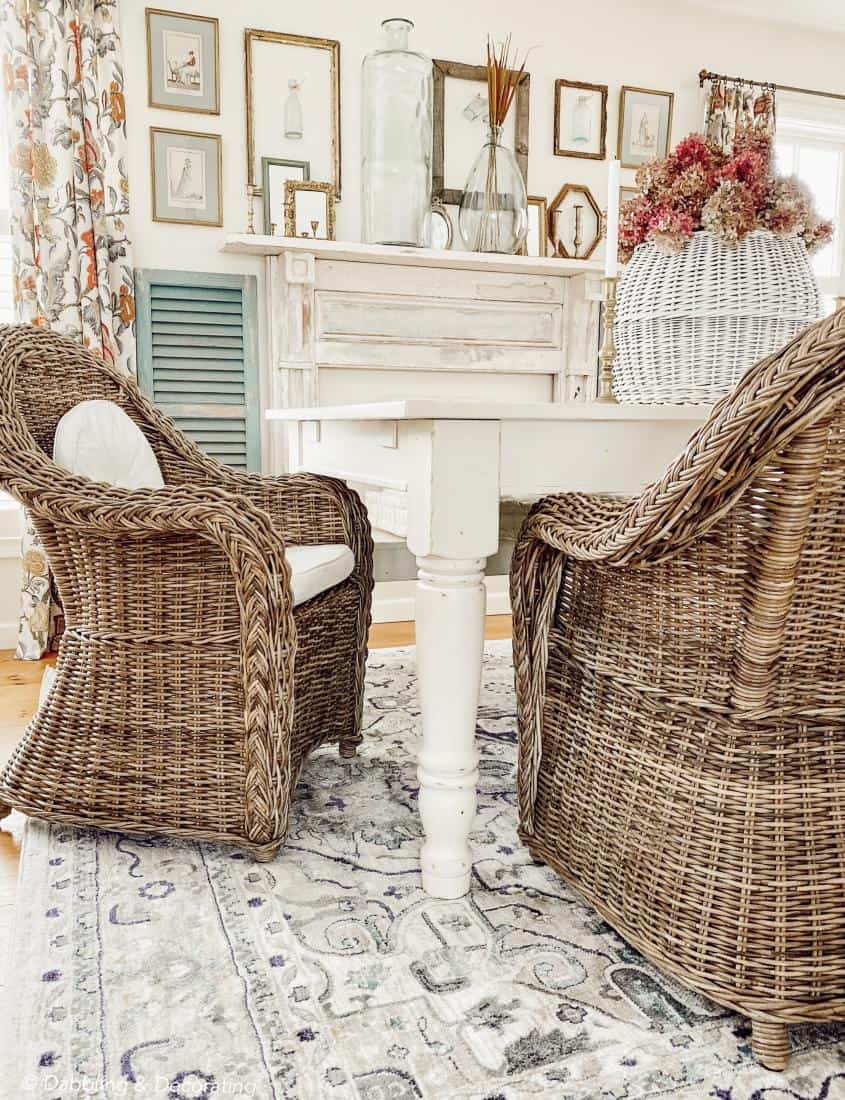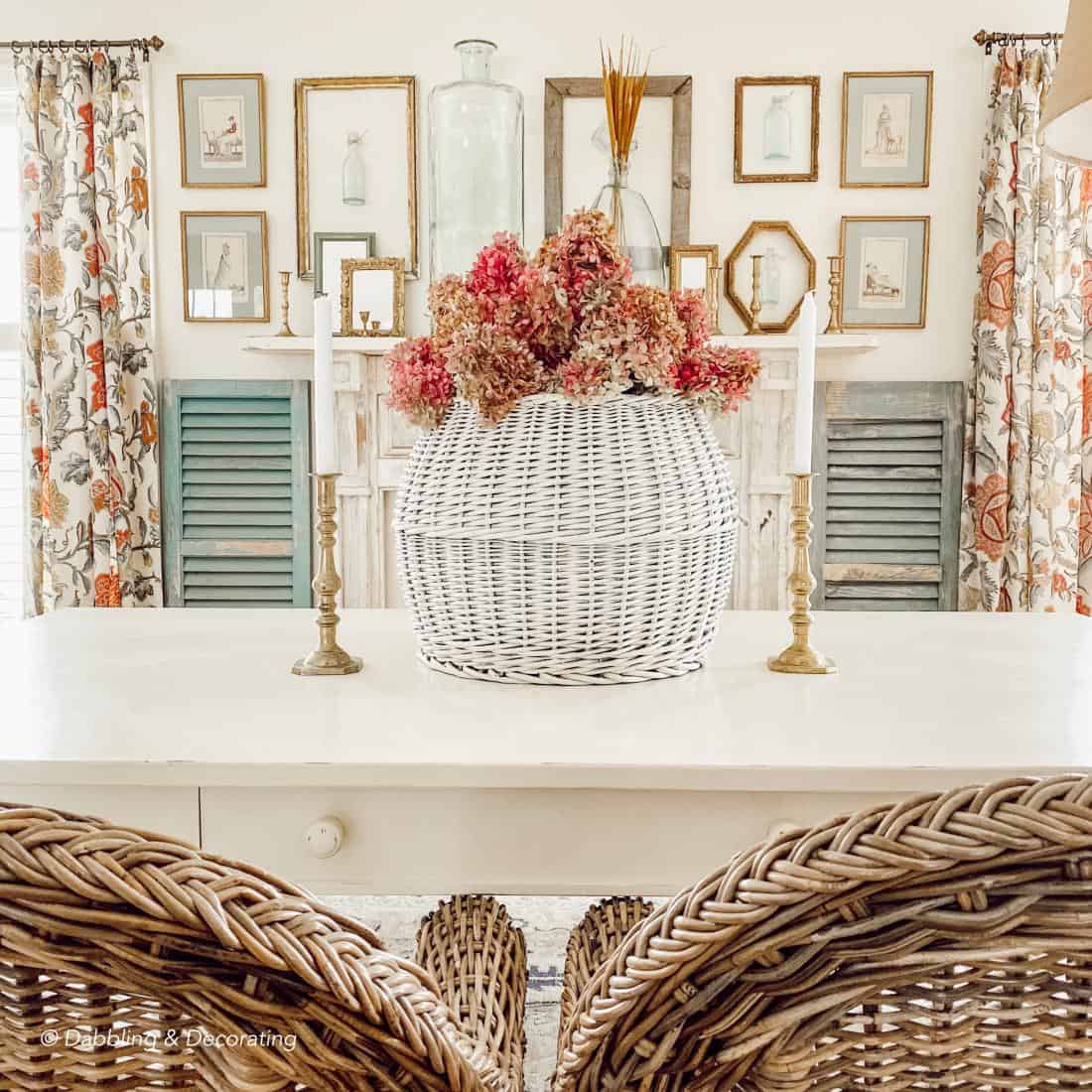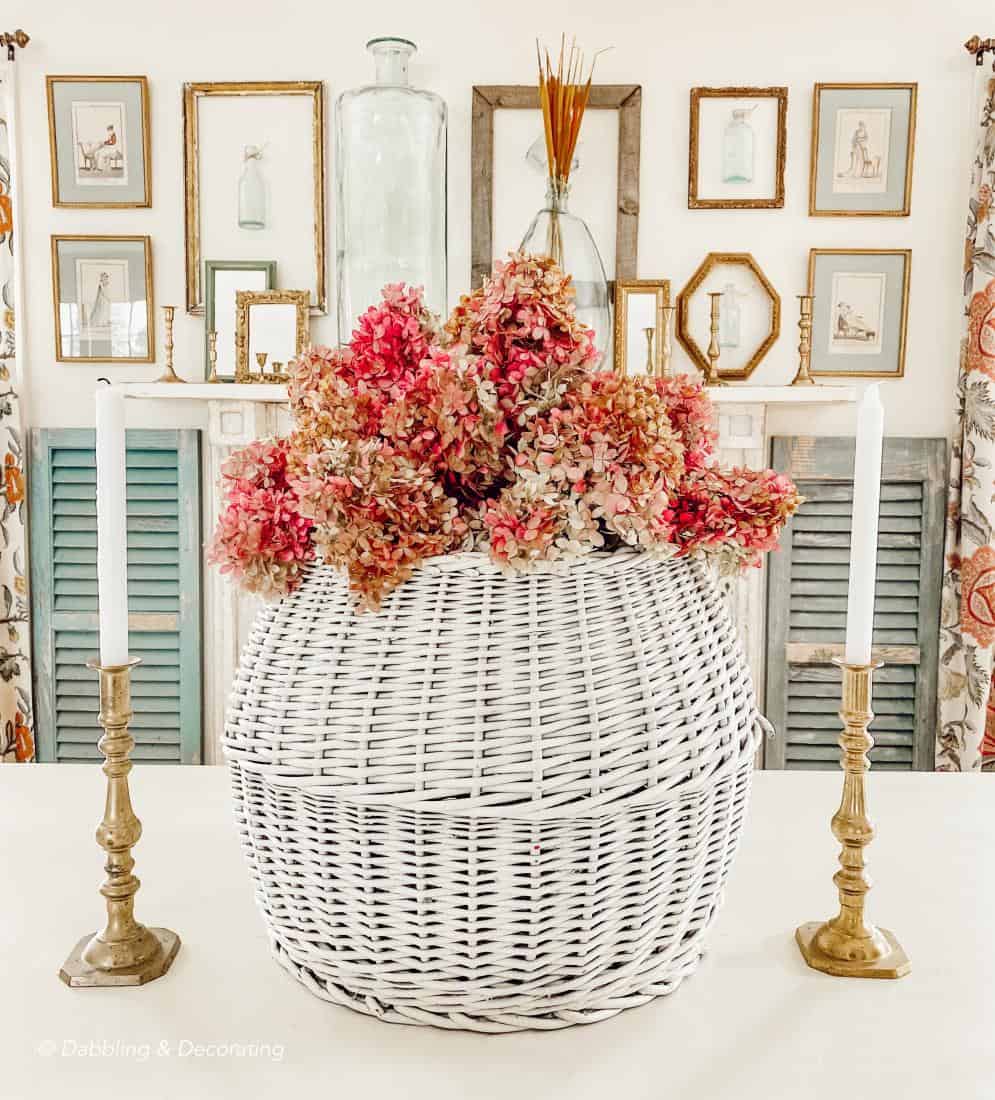 This was really an easy layering process and I just luv the bottles framed within each frame. It's so different and accentuates the blue bottles that I luv collecting.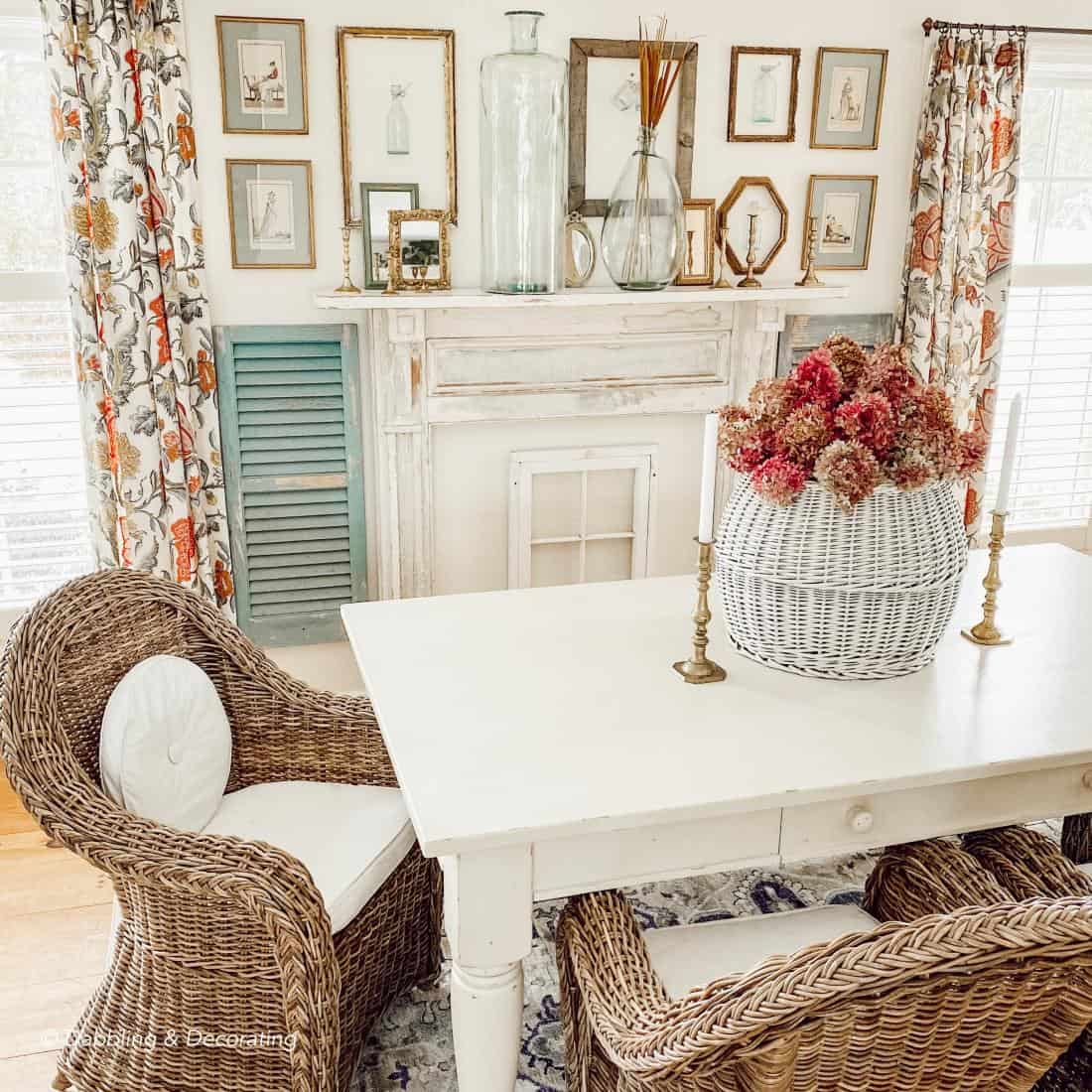 I'm so glad you dropped by today friend, and if you are new to my blog, welcome! I'm so glad you came to visit us here today at our Vermont home. Please join me as a regular here at Dabbling & Decorating by signing up for my newsletter below and never miss an update!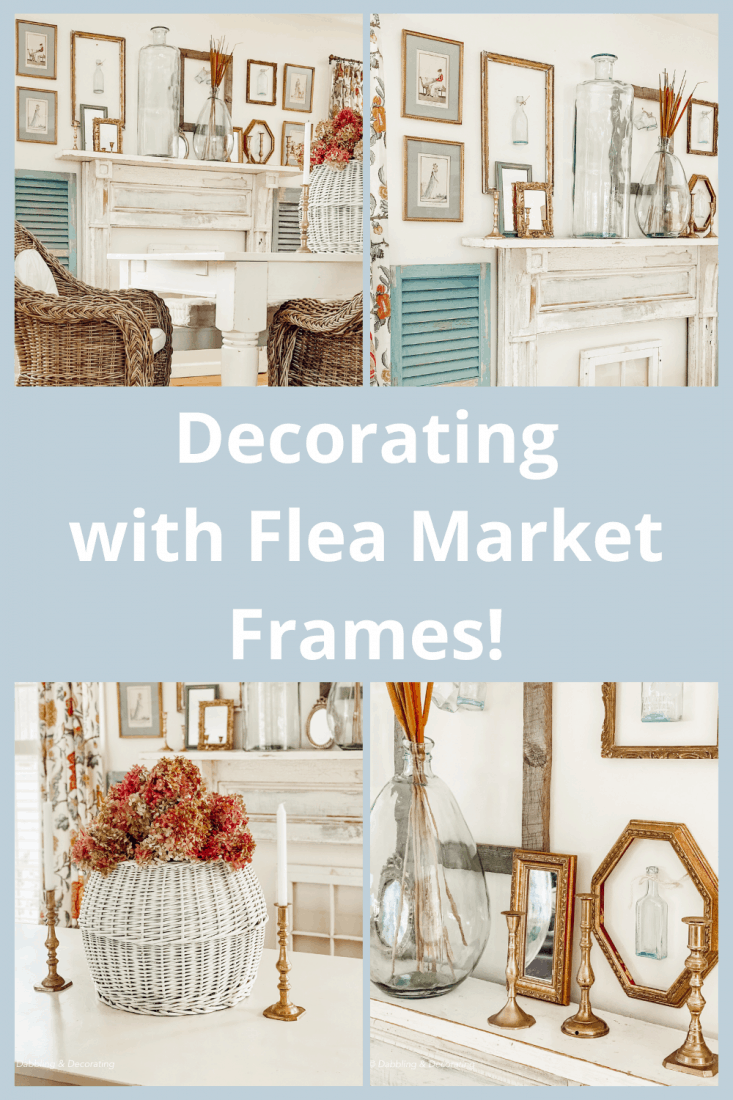 I've created the above custom pin just for this post! Sharing is Caring! I would luv to hear from you too~ Your comments mean so much to me and truly make my day… Please join me over on Instagram & Pinterest to see more!
Designed by Ann
in Vermont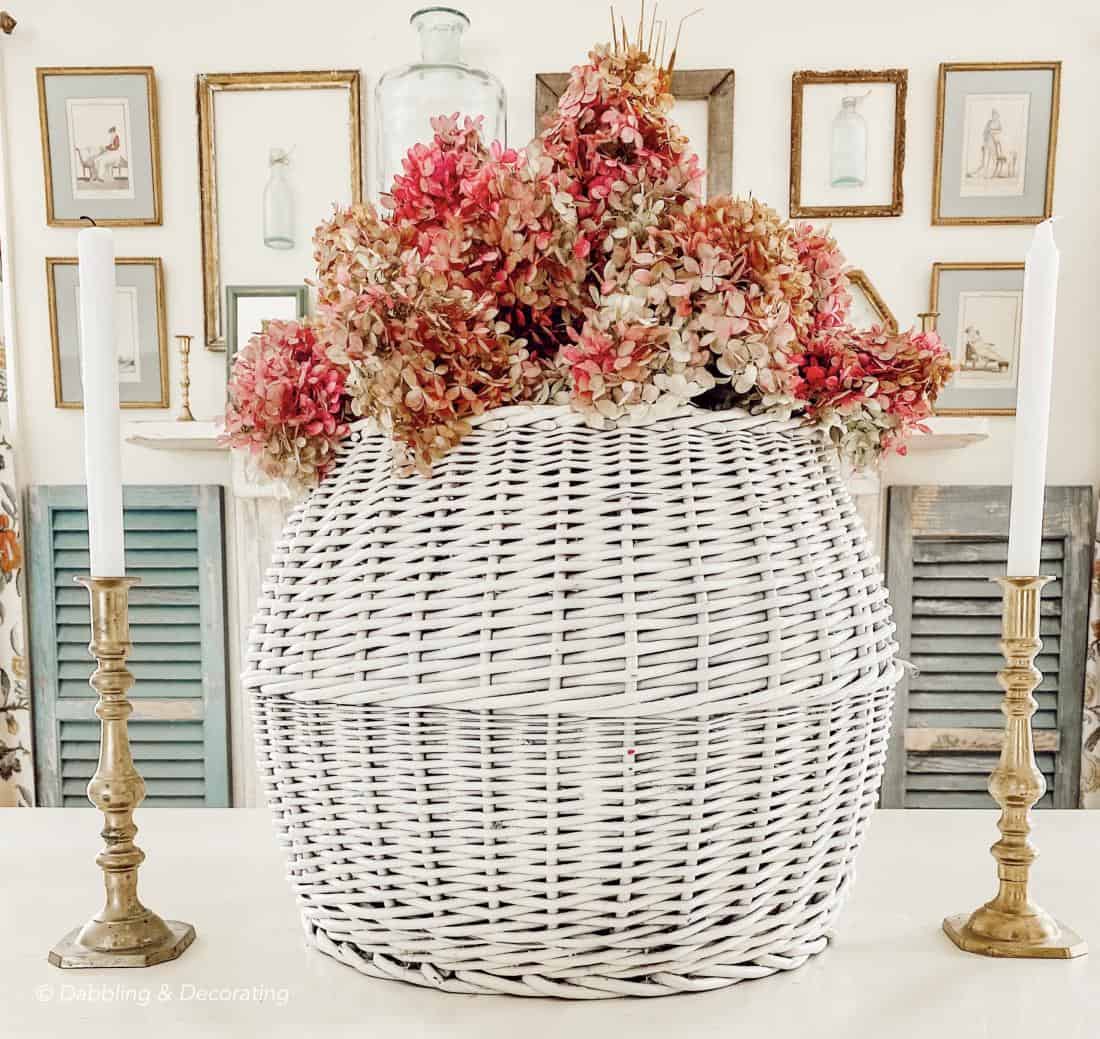 Next up on today's "Lifestyle of Love" tour is Katie over at Let's Add Sprinkles Blog! You won't want to miss Katie's post and join her too as she decorates her new retreat in the country!
Be Sure to check out the other very talented bloggers joining me here today in sharing their vintage frame decorating ideas as well!