I have been feeling the Memorial Day spirit lately since May and the warmer temperatures have finally arrived here in Vermont! I found some fun vintage badminton racquets while thrifting in Maine over the winter, and decided to make a front door DIY summer wreath out of them. I ordered some vintage badminton birdies on eBay to go with them and found some red, white, and blue ribbons to adorn them with.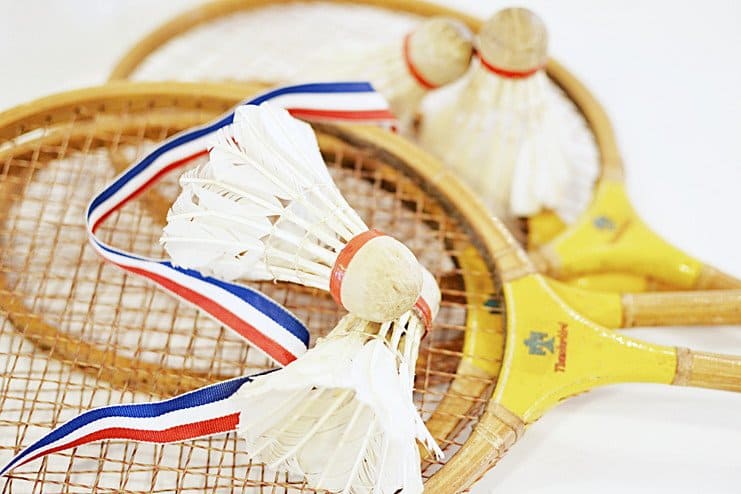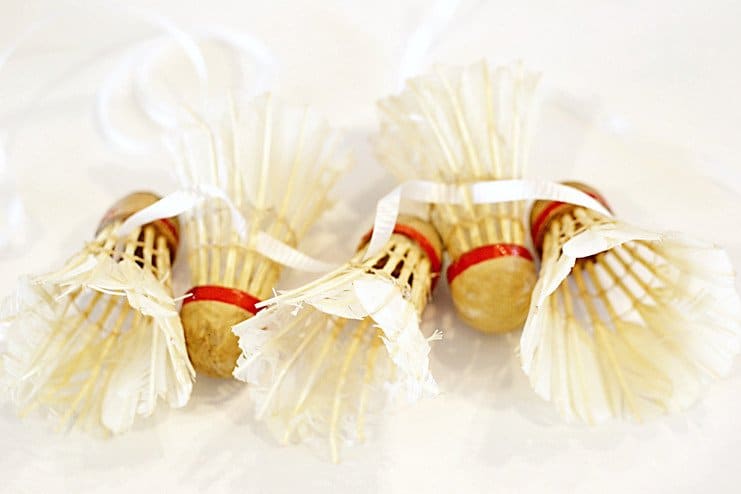 I strung the vintage birdies with a white ribbon and allowed enough room to hang or tie them. Altering the position of each one.
I wrapped the 4 vintage badminton racquets tightly with wire and placed them on the door, positioning them exactly where I wanted them for this DIY summer wreath.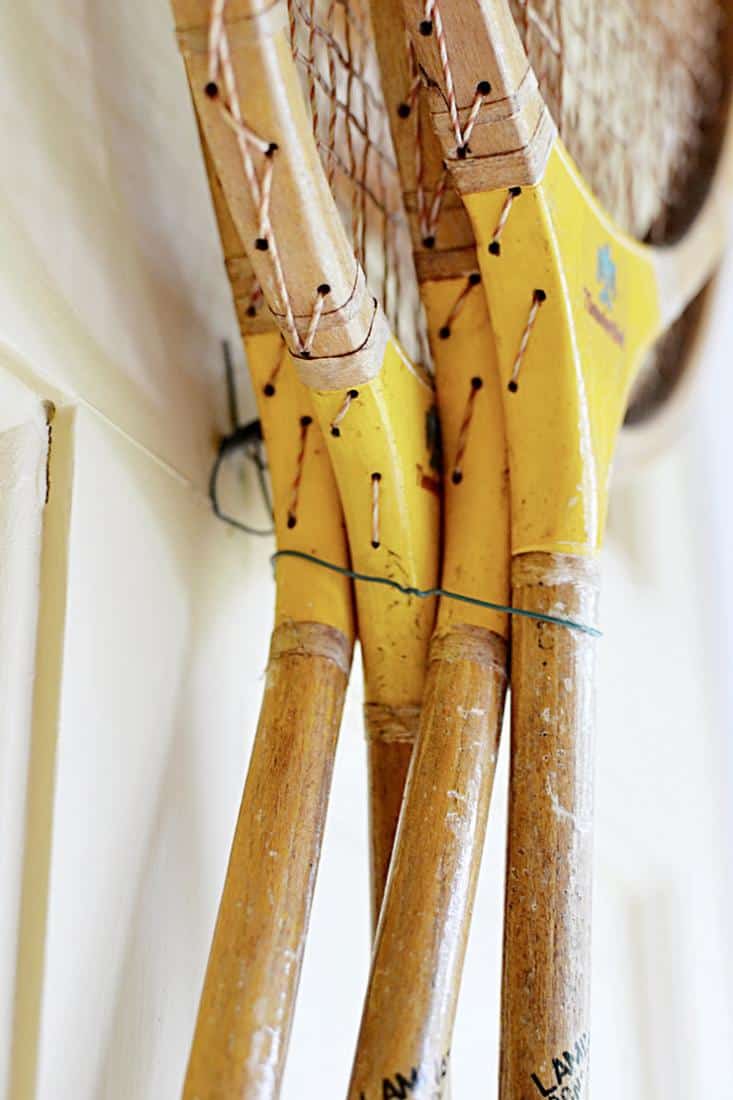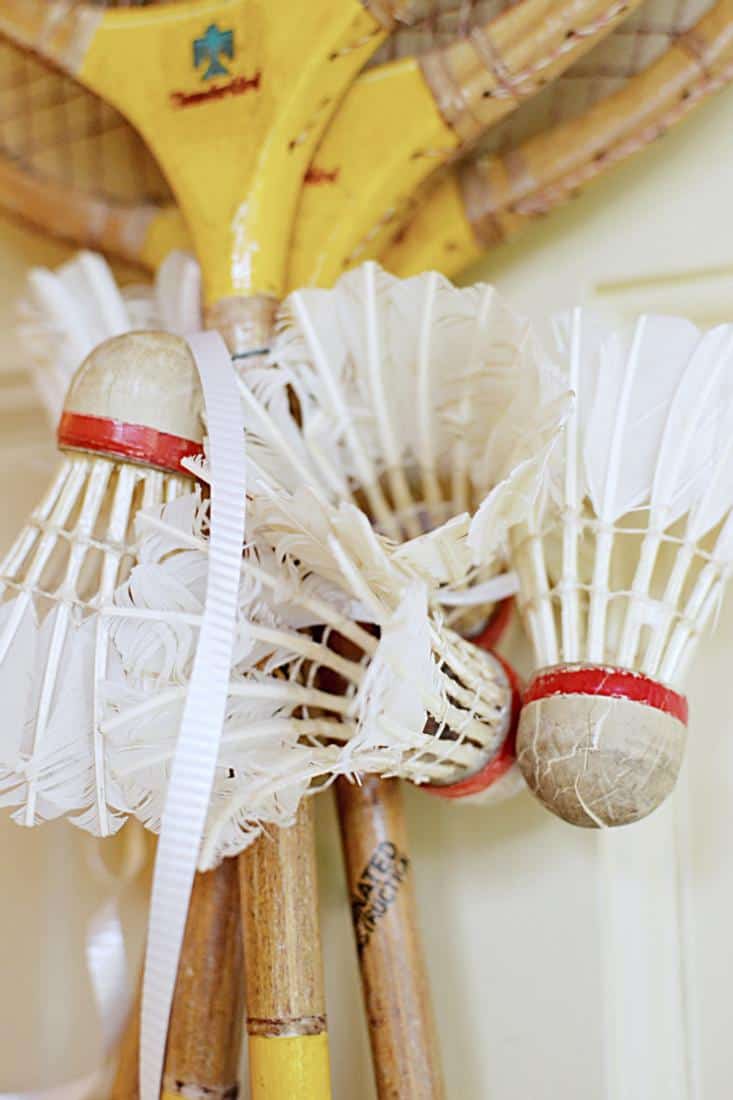 I tied the ribbon with the vintage badminton birdies around the neck of the racquet. Very tightly, as I'm hoping this DIY summer wreath will last thru the summer!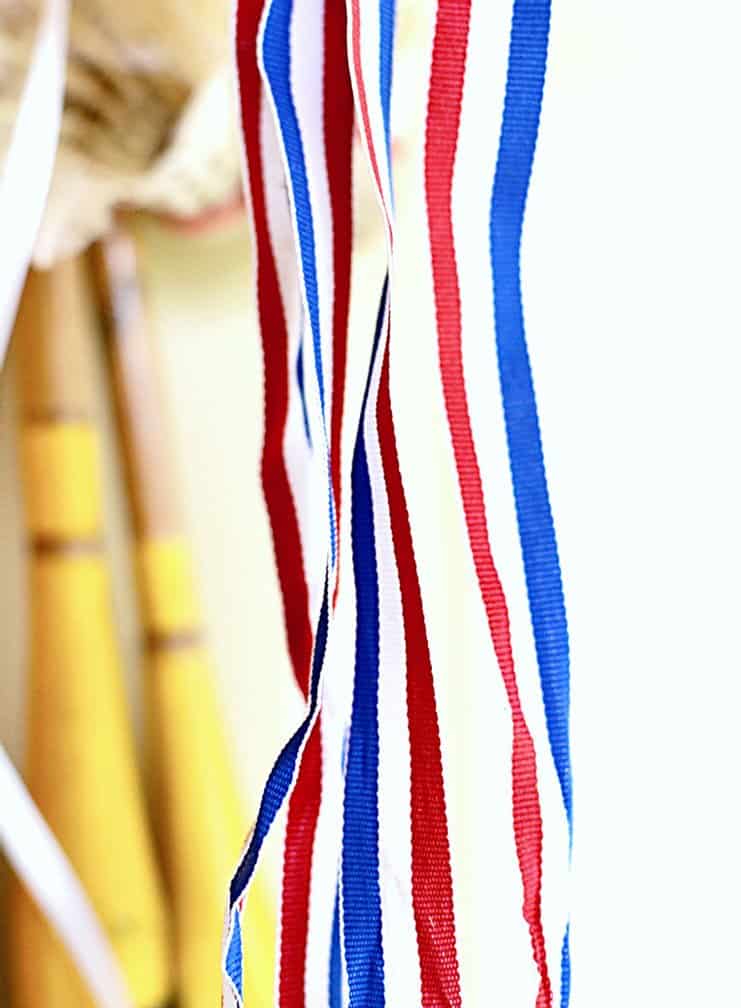 I used these red, white, and blue ribbons that I had from past holidays and used them for decorative bows. This ribbon could easily take me right thru The 4th of July!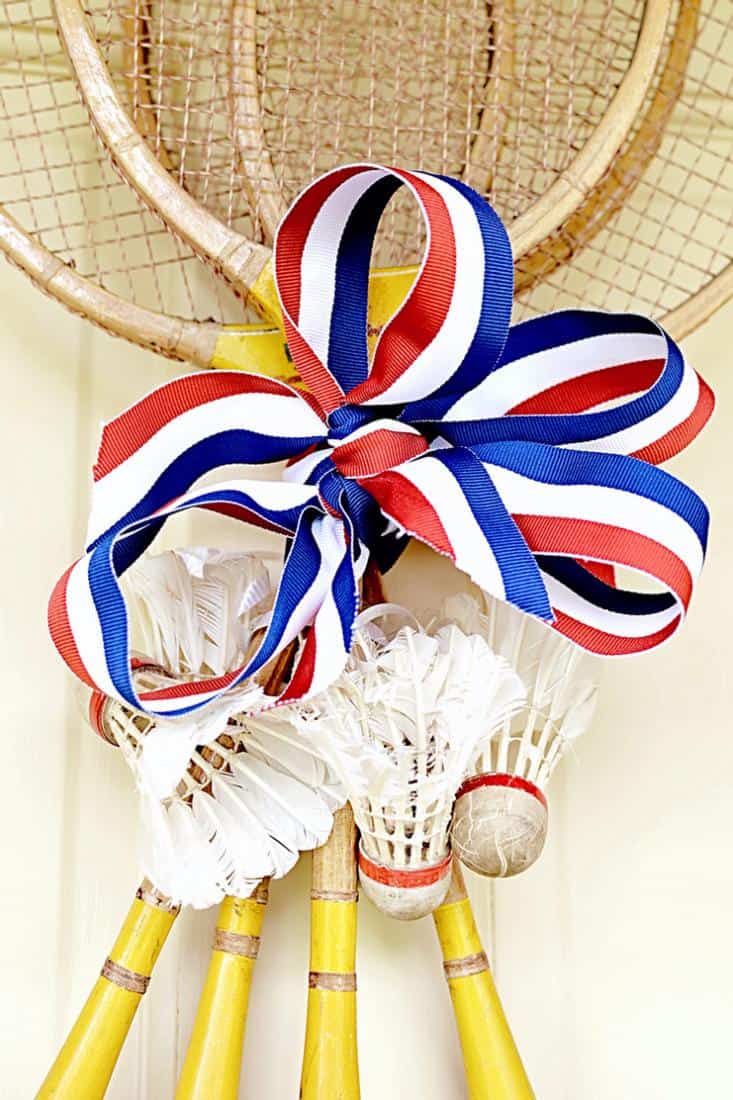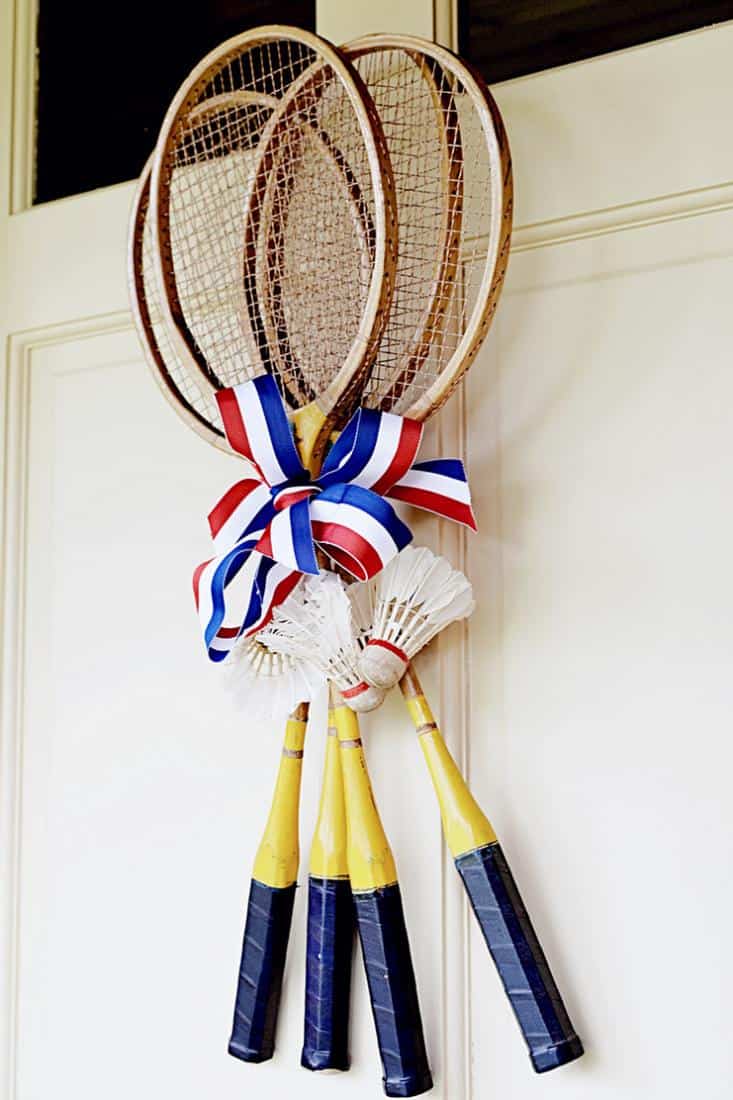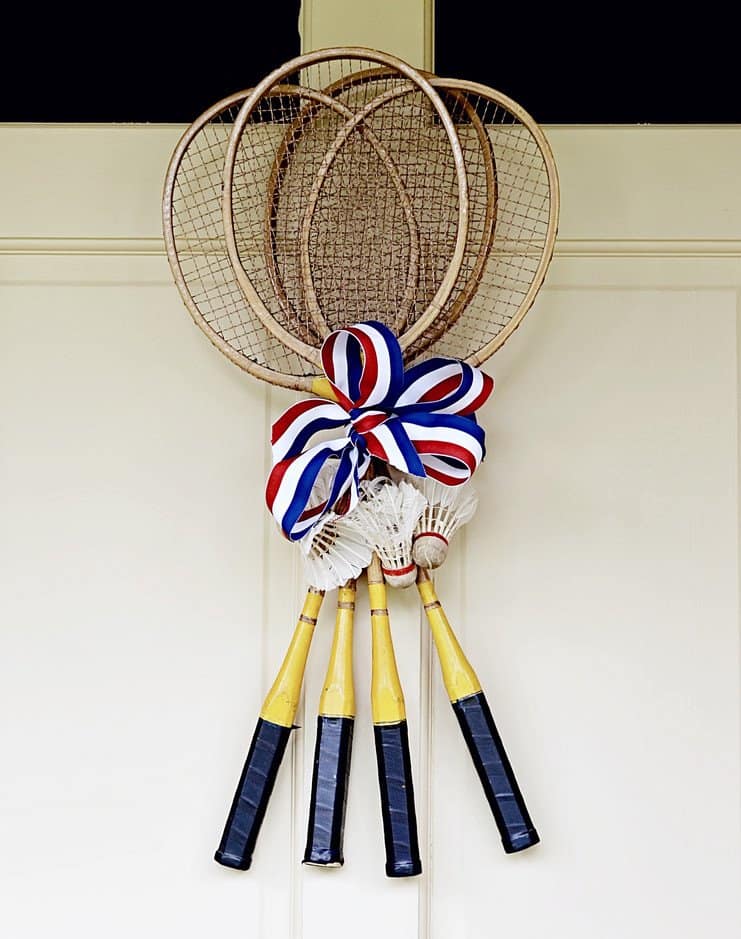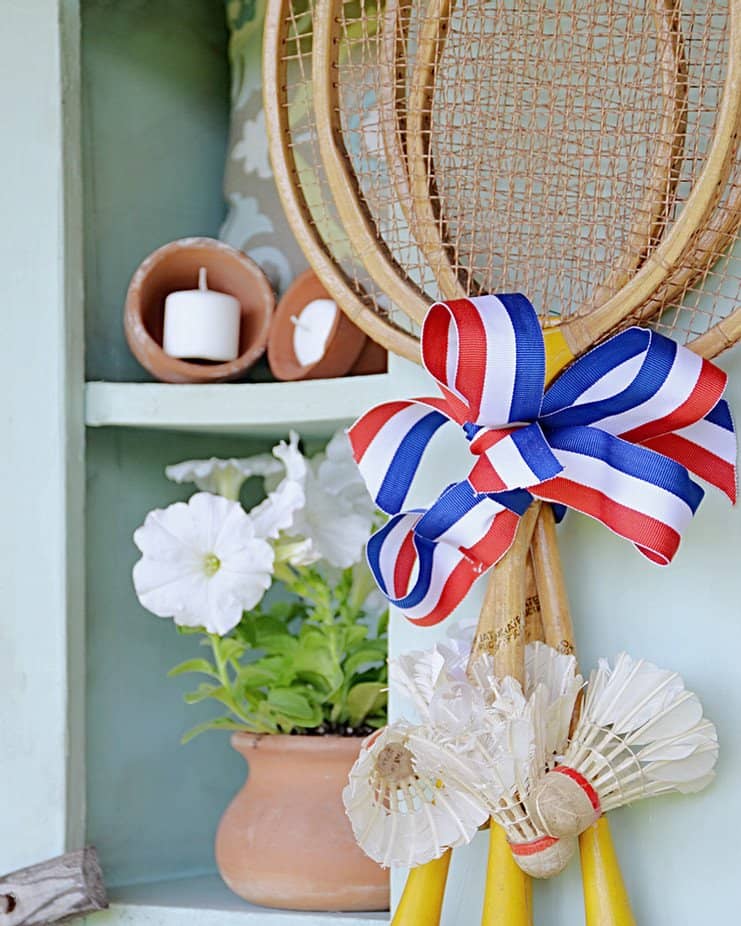 I also had some old wooden benches that my father made a few years ago. They really needed a refresh and I decided to go with a Patina look to match our outdoor lighting. I used Sherwin Williams, Copper Patina in a flat finish.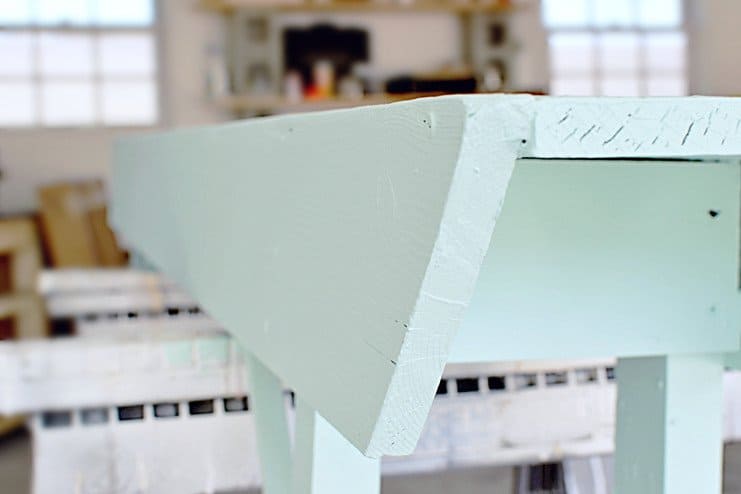 I then added this glaze with a rag over the paint to add that rustic patina feel.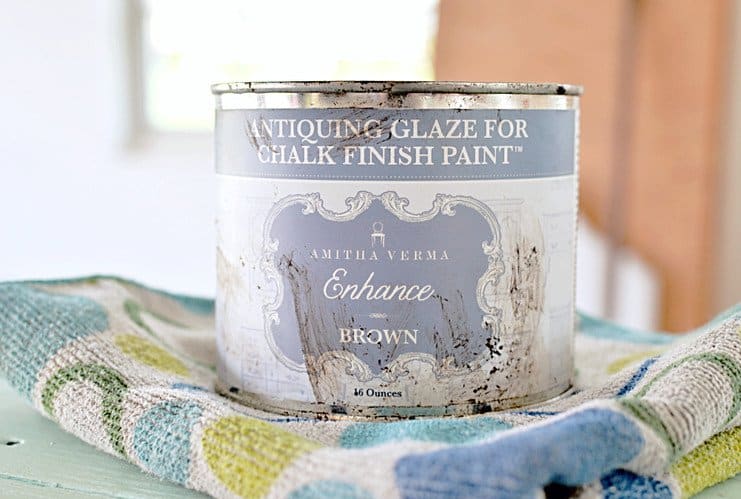 Here you can see the difference with the glaze and without…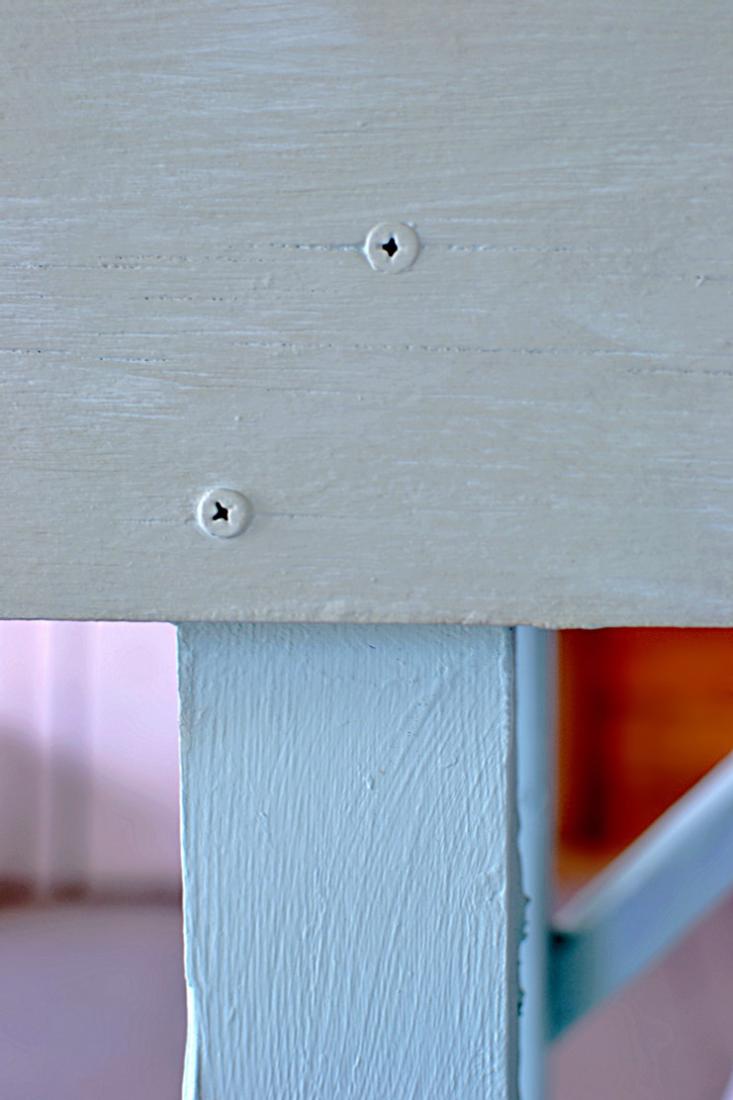 I had some vintage birdies left over, so I added them to a couple of old berry crates I had from last summer's farmer's markets. They look so fun sitting on the Patina'd bench on our front stoop along with the vintage badminton racquets.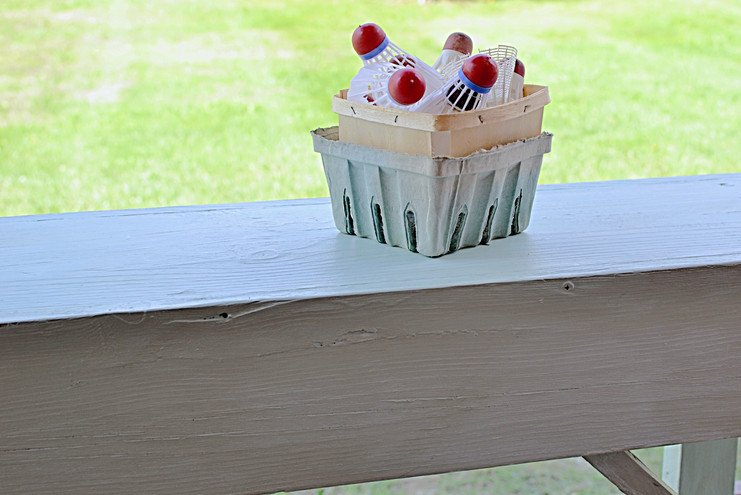 I'm so glad you dropped by today friend, and if you are new to my blog, welcome! I hope you enjoyed your visit with us here today at our home in Vermont.
Please join me as a regular here at Dabbling & Decorating by signing up for my newsletter below and never miss an update!
Pin It!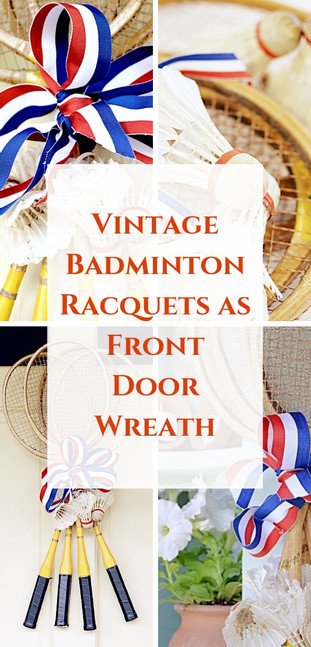 I've created the above custom pin just for this post! Hearing from you makes my day and your comments mean so much to me! Please join me over on Instagram & Pinterest to see more!