The "Coastal Grandmother" vibe is all the rage this summer. What you need to know about thrifting and antiquing for this coastal home decor style!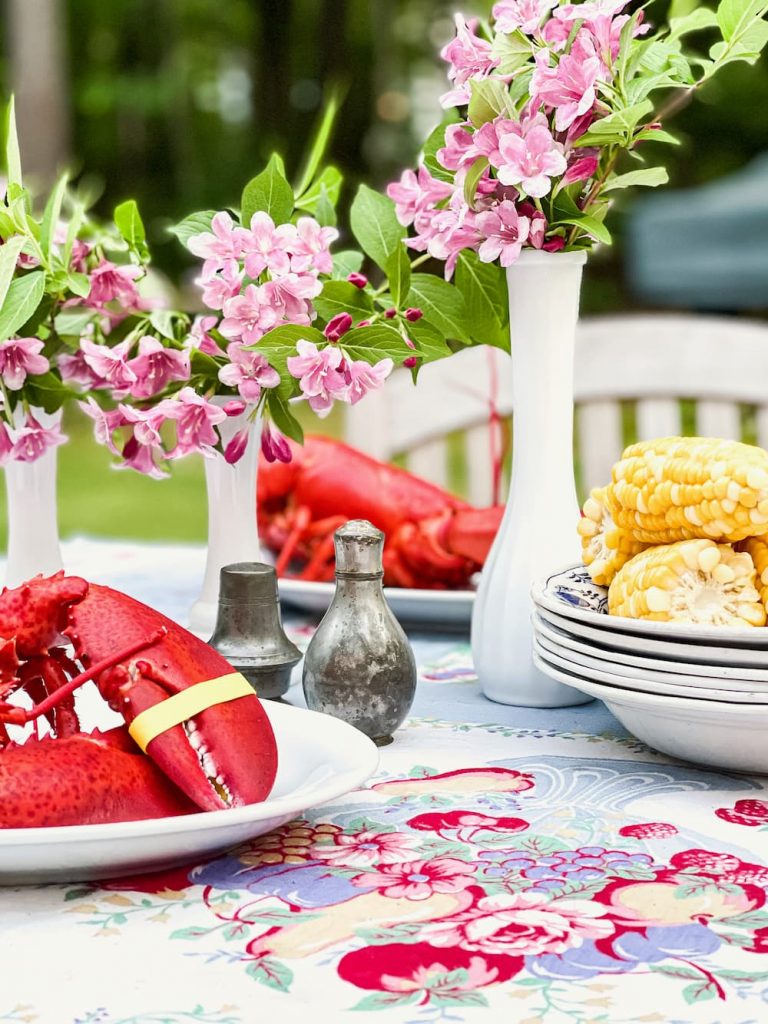 Join me here for this month's "Thrifting with the Gals" round-up as I take you thrifting and antiquing along the Coast of Maine.
You may also enjoy the post, VINTAGE BAZAAR NEW ENGLAND, A SUMMER VISIT.
If you are joining me from Michele over at Vintage Home Designs, this months guest host, welcome! Michele is such an inspiration to me and I'm so thrilled she's joining us here this week!
Are "Coastal Grandmothers" the new Trend in Interior Design?
A trend yes, yet a style that has been VERY classic for generations.
Earlier this week I shared our summer home tour from our place here in Coastal Maine. It is there that you will get the full feel of a "Coastal Grandmother" vibe from this beautiful home we inherited almost 3 years ago now.
Not all "Coastal Grandmothers" enjoy thrifting and antiquing, but mine sure did… and now it's left for me to carry on! And what today's post is all about…
A Look Back | My Mother Shirley Enjoying the "Coastal Grandmother" Life.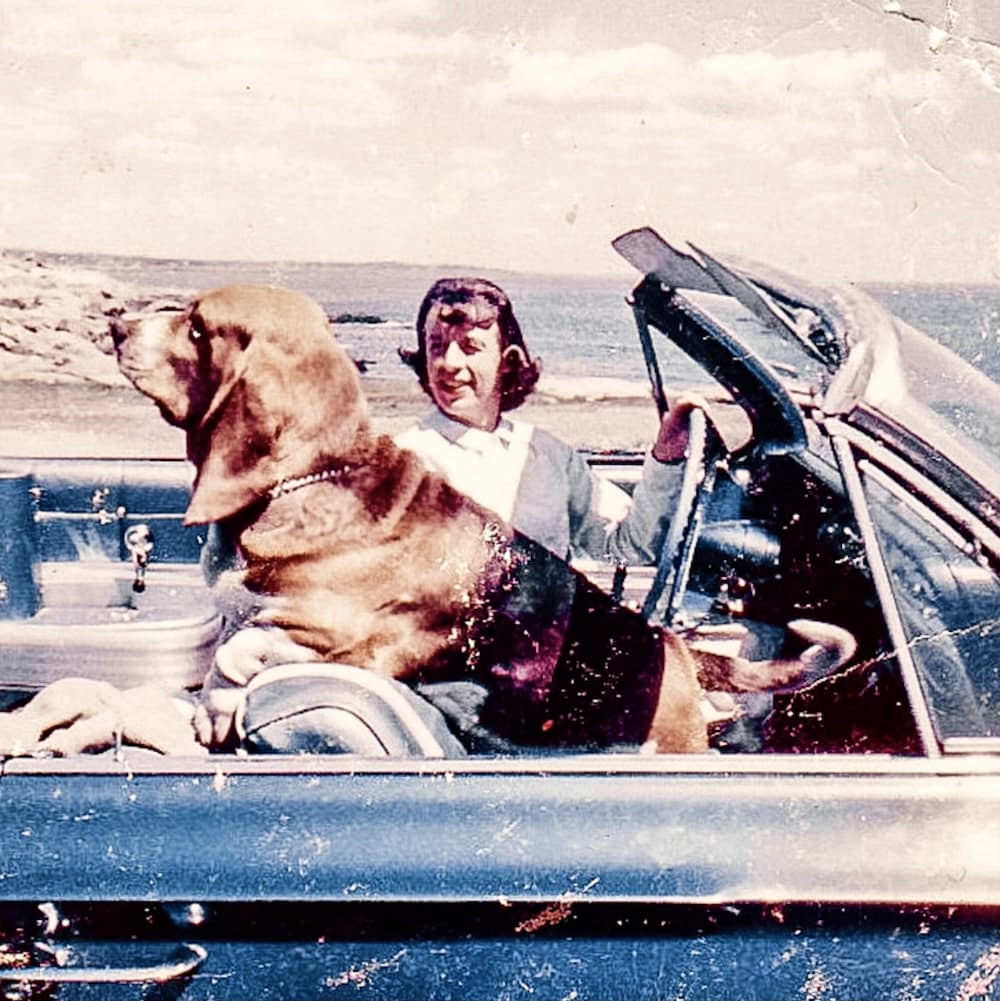 How to Thrift, Yard Sale, and/or Antique like a "Coastal Grandmother"
Truth be told I didn't love antiquing when I was younger. My mother would take me around to everything from auction houses to thrift shops.
Oh and my dad loved getting up early to hit the yard sales too. Hmmm, I wonder if the "Coastal Grandfather" is coming soon?
Simple Flower Arrangements
I would get so embarrassed when my mother would stop on the side of the road to cut flowers and weeds. Oh boy, I couldn't stand it, ha!
Now today I can't get enough of it. Check out How to Create Beautiful Summer Weed Arrangements that I posted here last year…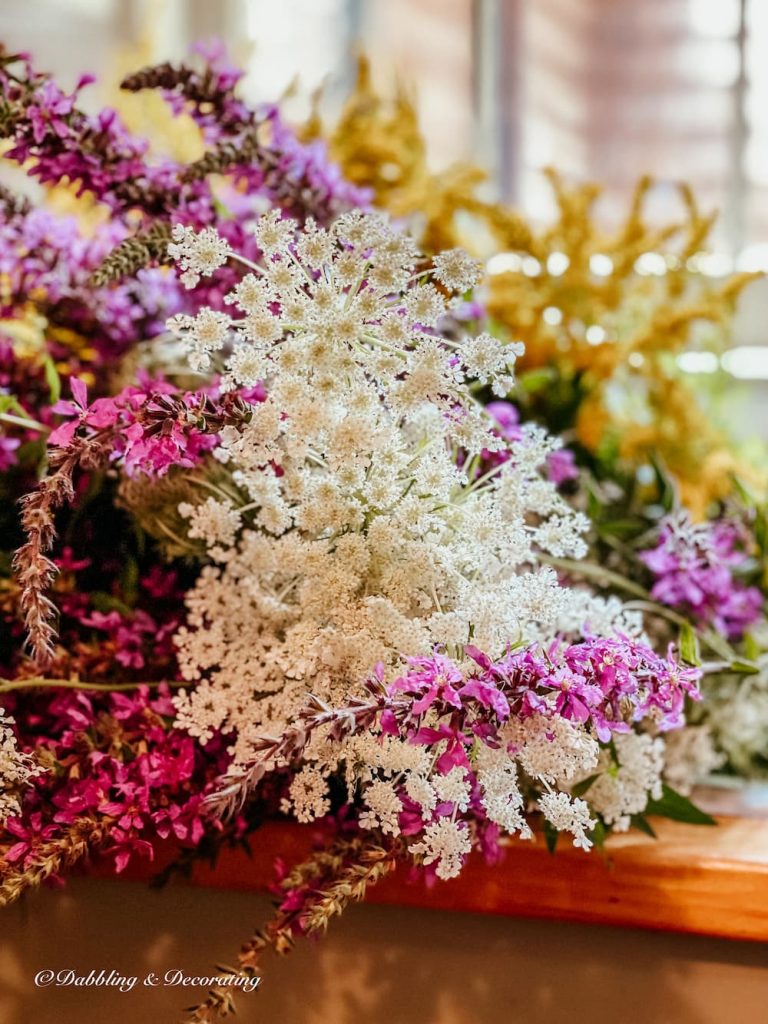 Simple wildflowers and weed arrangements indoors and outdoors are something that a "Coastal Grandmother" embraces dearly.
Because it's all about the hunt and the creativity.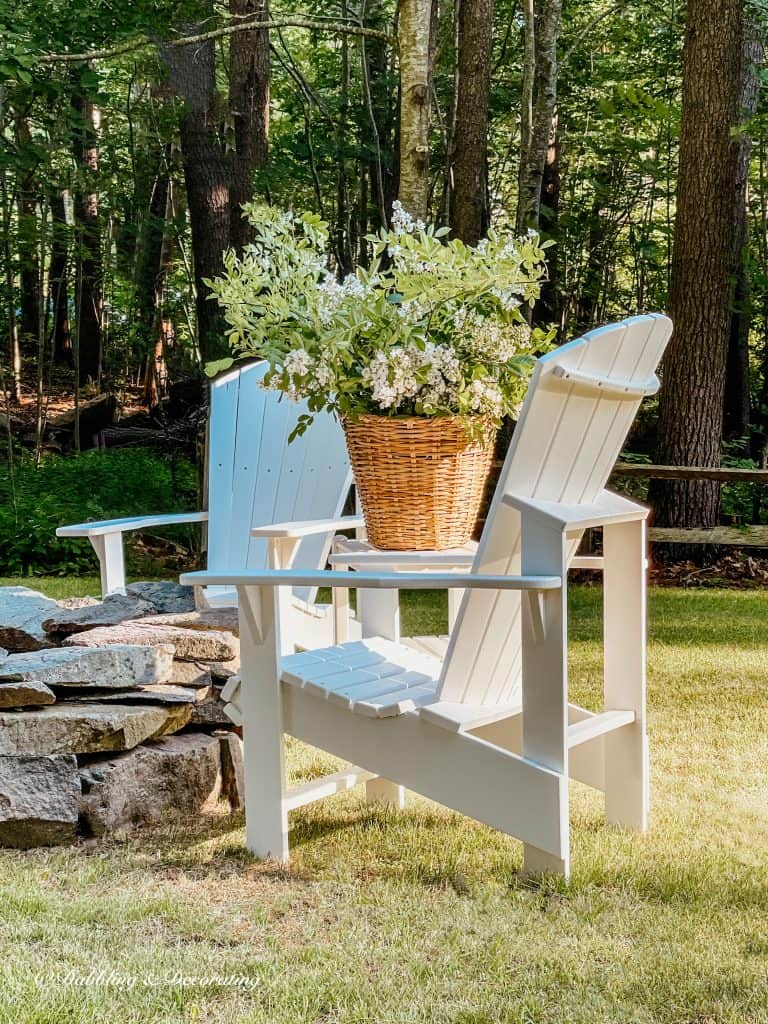 You may also enjoy these RED GERANIUM TIME-HONORED WINDOW FLOWER BOXES.
Collected Containers
Thrifting and collecting vintage and chippy containers to fill with roadside wildflowers and weeds can be so fun for summer flower arrangements. I also think of geraniums when I think of the "Coastal Grandmother".
Maybe it's because I remember my mother watering the flower boxes at their gift shop at the Nubble Lighthouse every day throughout the summer months.
Read more about our Coastal Maine Heritage – Embracing My Roots.
Check out more of these 7 OLD GALVANIZED BUCKET PLANTER IDEAS here.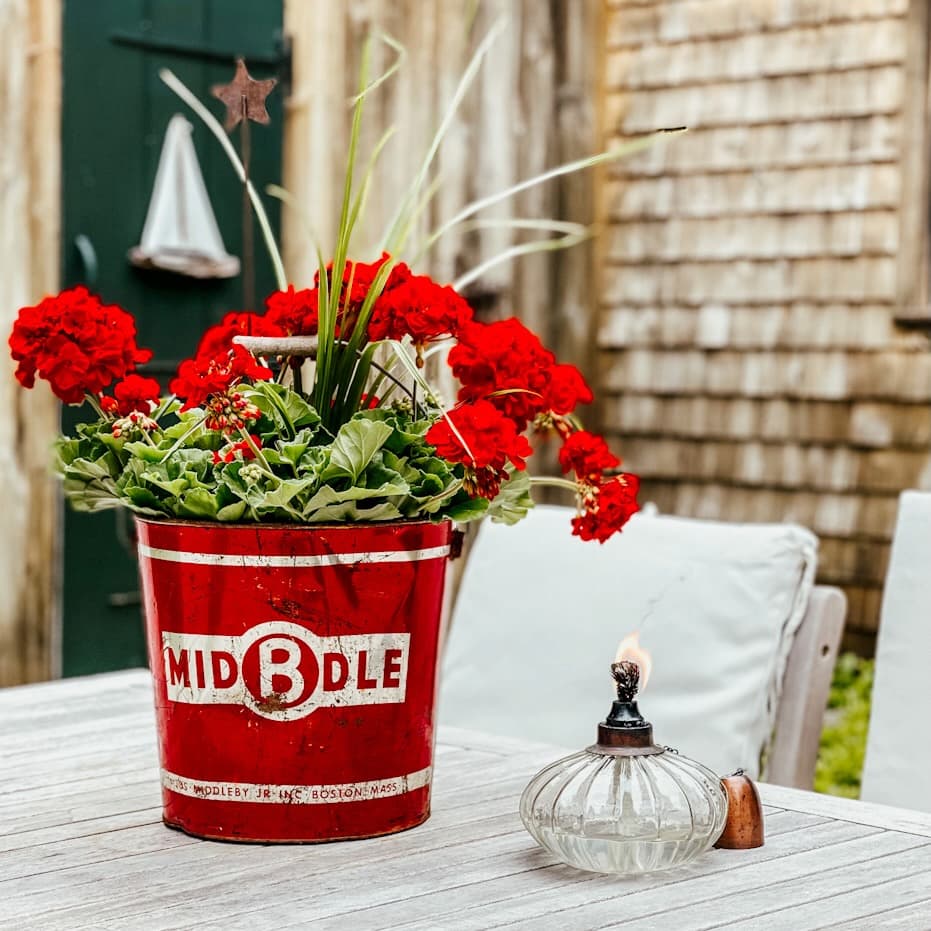 This post may contain affiliate links which won't change your price but will share some commission."
SHOP GALVANIZED BUCKETS
Scroll and Click Image to Shop

Thrifted Tables
The "Coastal Grandmother" loves hosting family and friends on beautiful outdoor tables especially if it's thrifted and original.
I picked up 5 of these butter knives for $1 at a recent yard sale along with a set of blue and white dishes for just $10 that will be perfect for outdoor entertaining over the summer.
You may also enjoy This Summer's Thrift Store Decor Finds.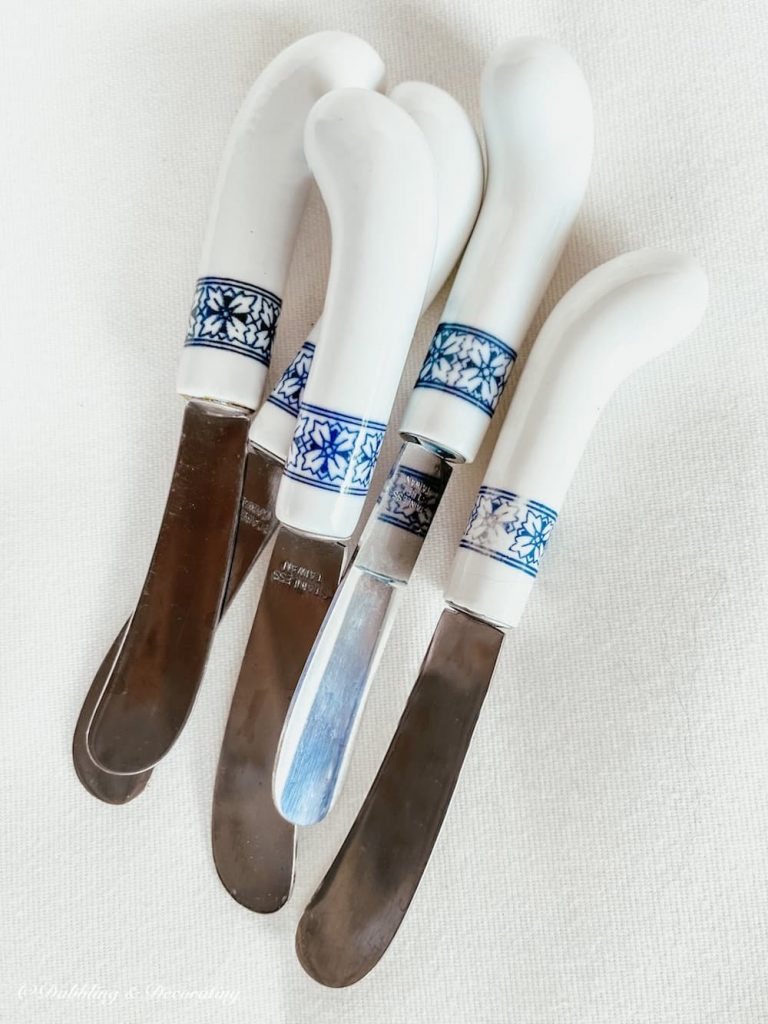 You may also enjoy the 13 + Best-Loved Vintage Antiques and Uniques post.
Vintage Booth Business
A "Coastal Grandmother" also has a great love for community and family. My mother was very involved in the local community services donations and managed the local thrift shop that funded it.
Today I have a vintage booth business at The Vintage Soul, where I resell items after they have been loved. You may read more about How to Start a Vintage Booth Business here.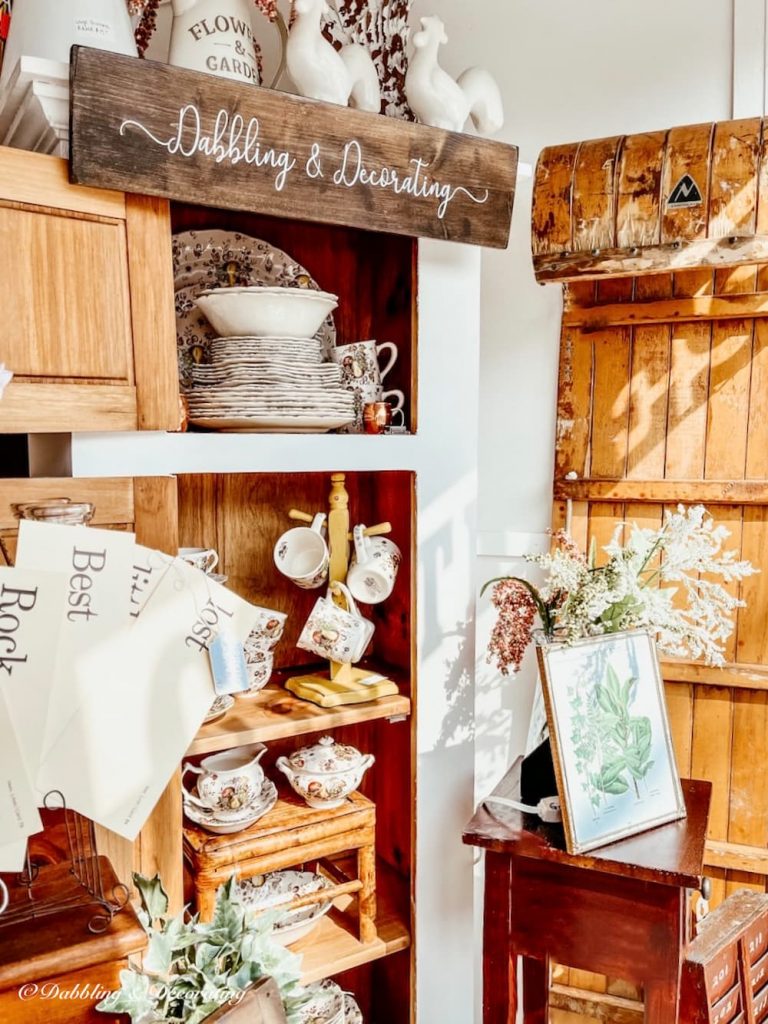 You may also enjoy the post, 17 Best Summer Home Decor Accessories to Thrift.
Thoughtful Gifting
I always admired how my mother took the time to find just the right gift for a friend, birthday present, wedding gift, etc…
A Childhood Lesson
Once my mother took me to a local candle shop to choose a present for a family member who was hosting Thanksgiving dinner. She told me to choose one for myself and one for them.
When we got home she asked me which one I liked best. And it was that one that we would give away as the hostess gift. I was young and did not want to give away my favorite candle. But it was a lesson well learned!
When my friend Molly from Molly in Maine visited earlier this week I gifted her two Springer dog planters that I picked up at a secondhand shop that represent her two dogs, Maddie and Cisco. So cute and unique.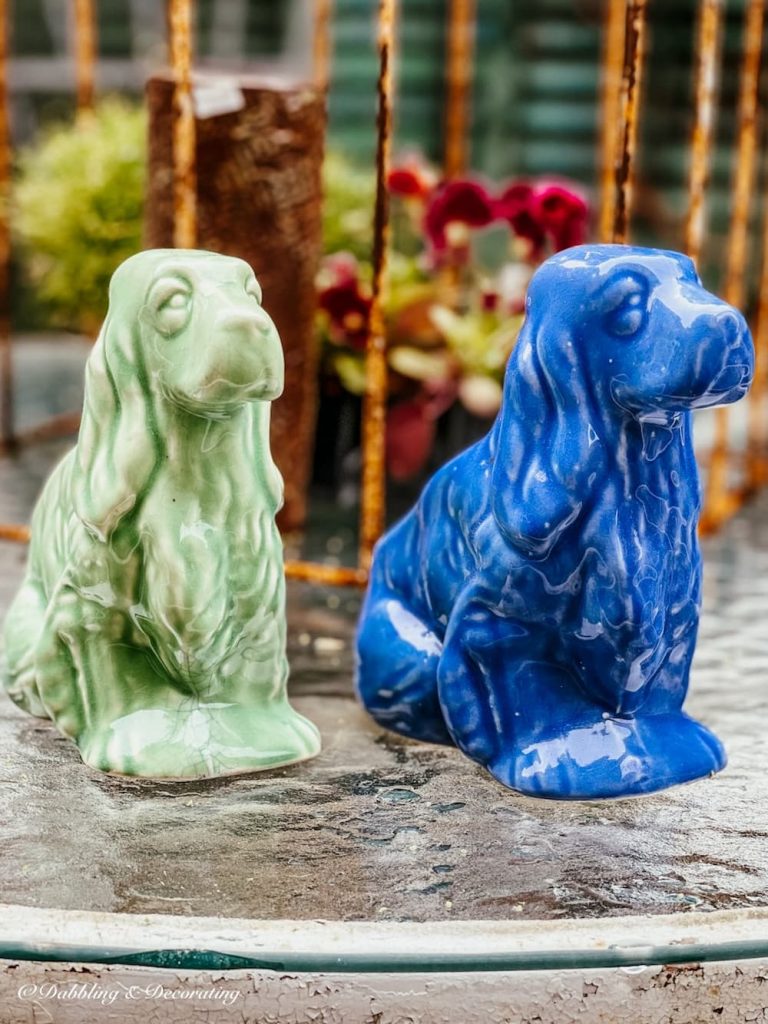 SHOP SIMILAR DOG PLANTERS
Scroll and Click on Image to Shop

For Fun
And sometimes we just need to pick up something because we think it's fun. Like this beachy cooler that could be used at the beach, outdoor happy hour, picnic, boating, etc…
I found a similar, if not the same one HERE on Amazon.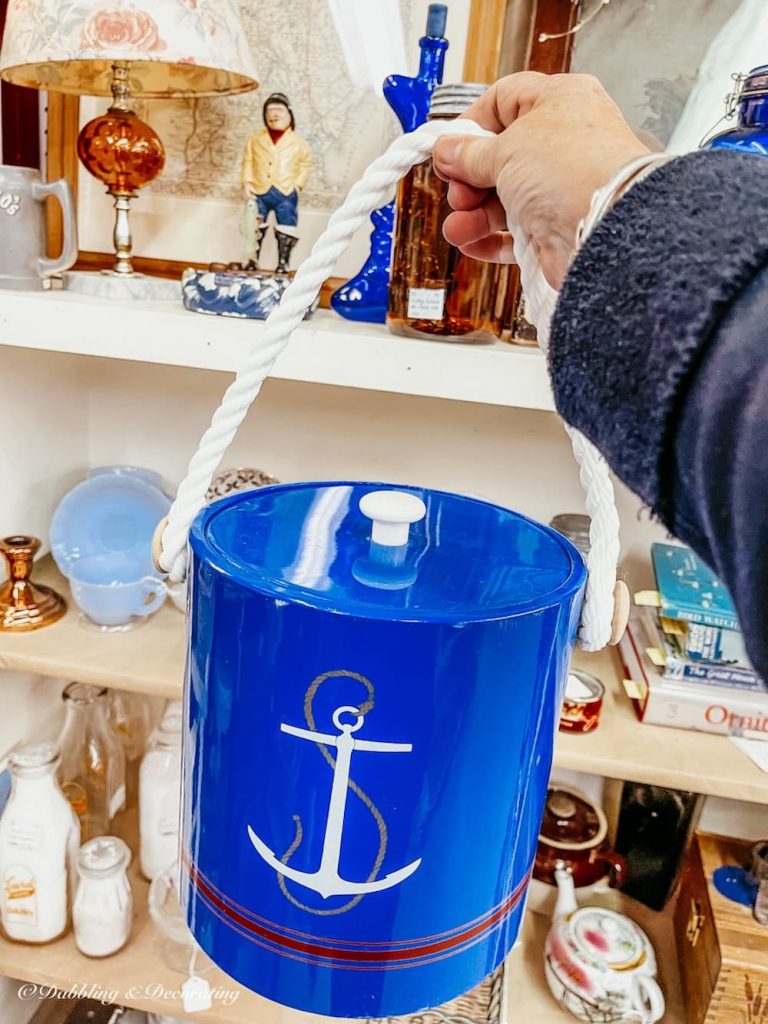 You may also enjoy A Bernese Mountain Dog & The Gift of a Whale post.
Local Establishment Paraphernalia
Like this collection of Seacoast roadmaps.
A subtle yet familiar reminder of days gone by.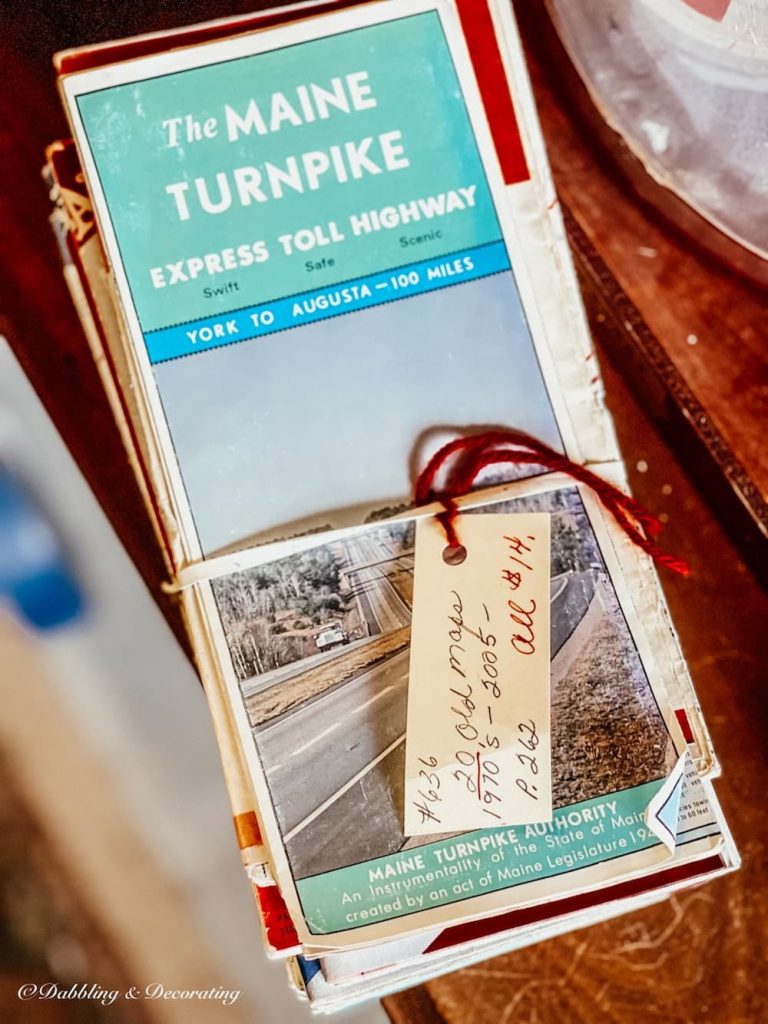 SHOP OLD ROADMAPS
Scroll and Click on Image to Shop and Start Your Own Collection Today!

When in Maine, Stonewall Kitchen Home Store
And I can't talk about the "Coastal Grandmother" without mentioning one of my favorite shops, Stonewall Kitchen which just opened up a new Home Store at their flagship store in York, Maine. You may see more in the post SUMMER DESTINATION MAINE, STONEWALL KITCHEN.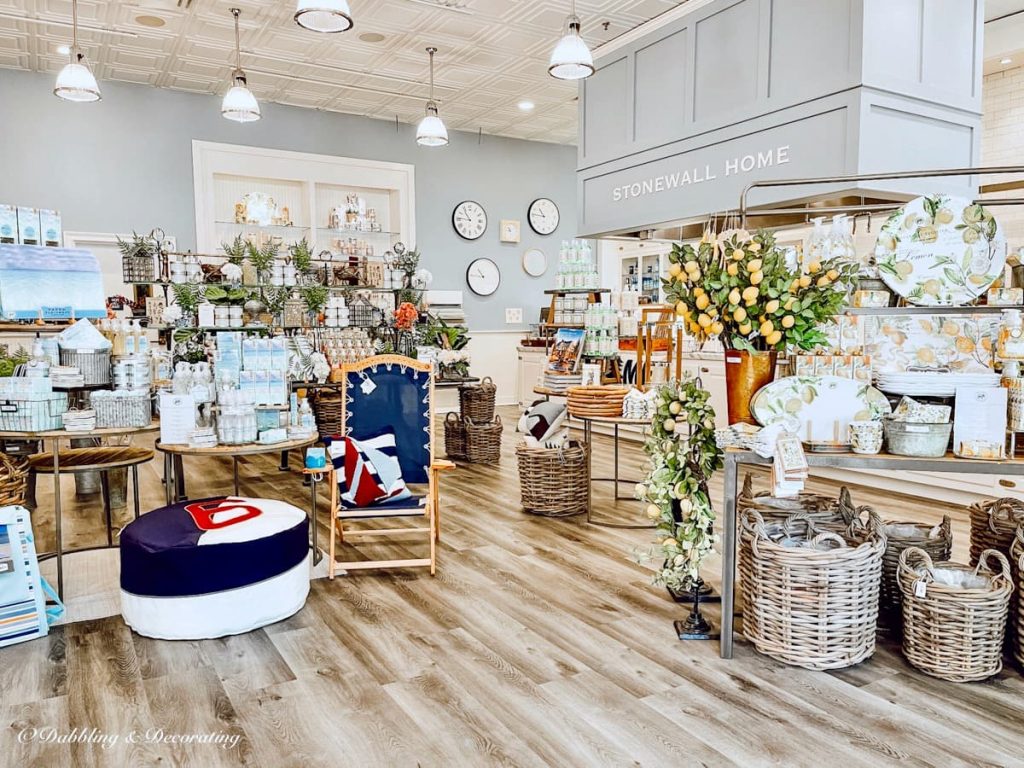 In 1998, when they were first out starting out, we gave away Stonewall Kitchen's amazing blueberry jam as wedding favors. At the time they were still selling it at flea markets throughout the Seacoast.

My mother hand-wrapped and tied every one of them. And today, I'm thrilled to partner with them here on the blog!
And look how cute the old Seacoast roadmaps now look in the guest bedroom too. You may also enjoy this SMALL COTTAGE GUEST BEDROOM, VINTAGE AND DELIGHTFUL.
And this DIY License Plate Hat Rack and Wall Decor I recently made for this room too.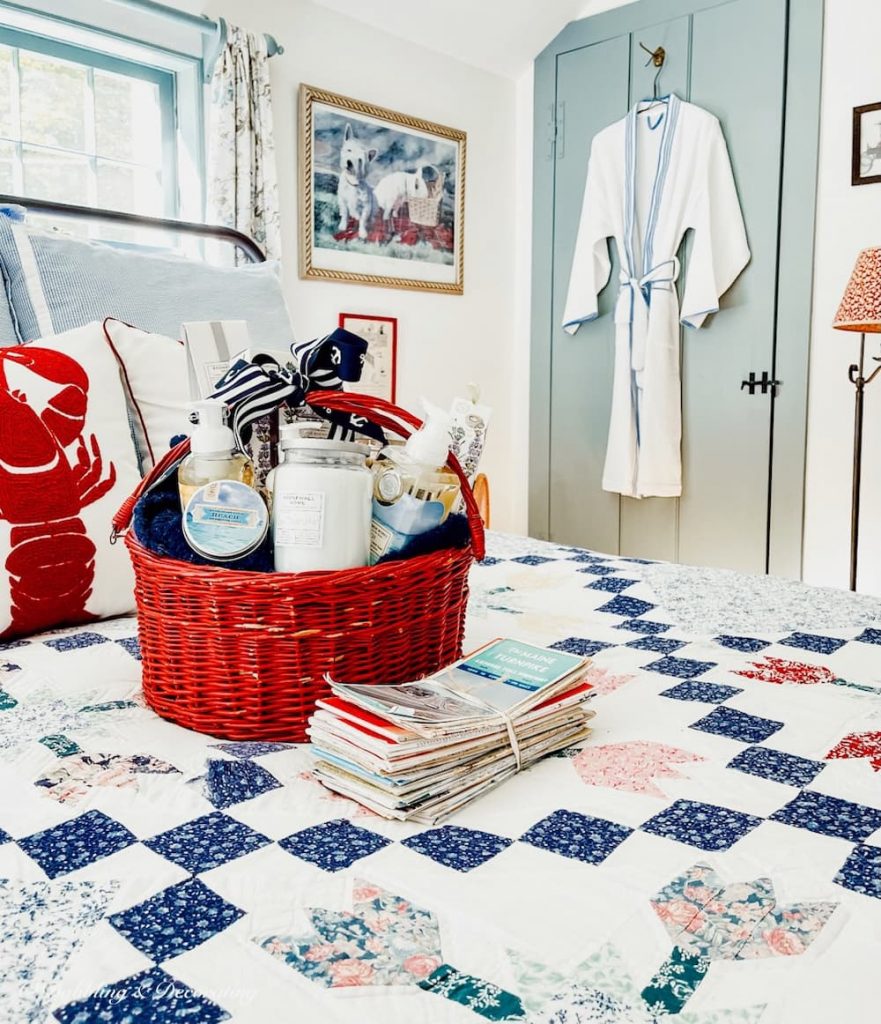 Cozy on the Coast
Living on the coast is a cozy endeavor too. The weather can change in an instant with the casual fog rolling in, thunderstorms passing by, the sea turns, and more.
Therefore the "Coastal Grandmother" leans toward collecting comfy elements to embrace her at home. Like this navy blue chair pad I picked up thrifting for $10 this week.
It adds a touch of coziness to the also thrifted $35 Boston Rocker next to the living room fireplace that I found here on A VERY VINTAGE WEEKEND.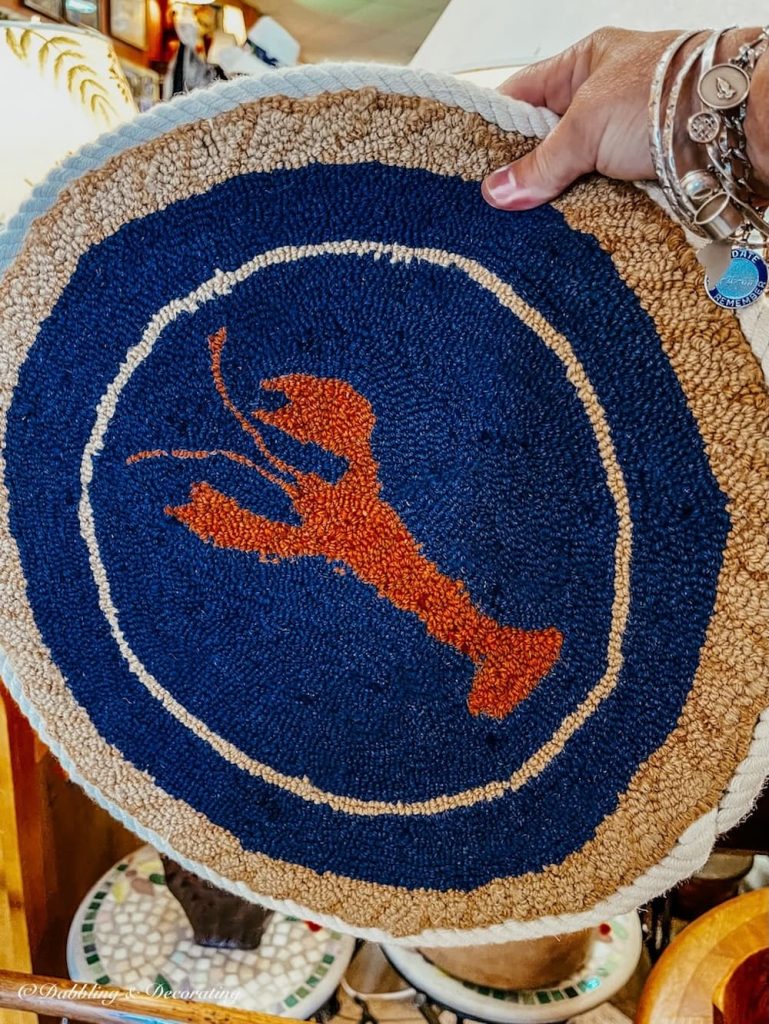 And check out what else I found with a tennis theme in the post, Antiquing Down East, A Day's Jaunt
Shopping for Coastal Grandmother Decor | NEST Portsmouth
I'm so glad you dropped by, and if you are new to my blog, welcome! I hope you enjoyed your visit with us here today at our Home in Coastal Maine.
Be sure to also check out our Home in Vermont too, where we spend winters enjoying the coziness of home in the Green Mountains of Vermont.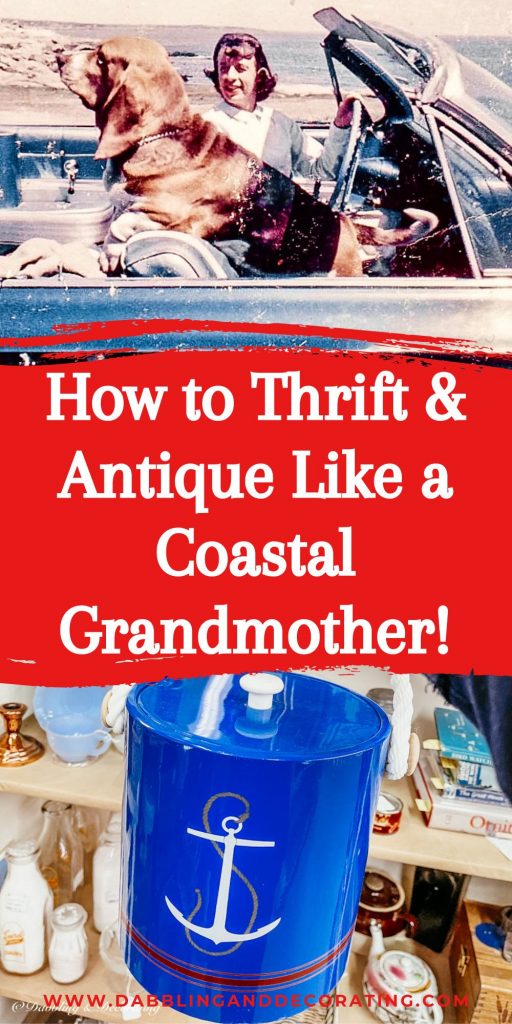 I've created the above custom pin just for this post! Hearing from you makes my day and your comments mean so much to me! Please join me over on Instagram & Pinterest to see more!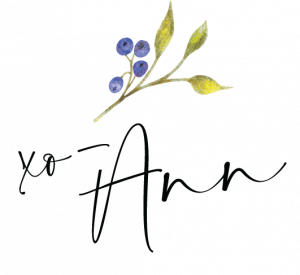 BE SURE TO JOIN THE OTHER GALS JOINING ME TODAY ON THRIFTING WITH THE GALS!
Next up on today's "Thrifting with the Gals" Blog Hop is Robyn from Robyn's French Nest. Robyn is sharing 3 Easy Ideas to Display Beautiful Thrifted Art. Which is sure to be amazing!
YOU MAY ALSO ENJOY