Do you love thrifting? Join "Thrifting with the Gals" here for this season's thrifting trends! Where we share and chat all about thrifting from our experiences around the country.
As I sit here cozy in front of the fireplace at our home here in coastal Maine, the snow is falling outside. You know that really light fine snow that is so peaceful? And my mind is swirling about what I can share with you this month for "Thrifting with the Gals".
So here's the most recent thrifting scoop from my little corner of the world…
Old Fashioned Collection Trend
Assorted collections seem to be the biggest thrifting trend in second-hand shops this year from what I have seen so far. And I have to say, I love it all!
If you are looking to start an old-fashioned collection this may just be the year for it!
It's so inspiring to see these medleys on display in the shops. Beautiful keepsakes and fond memories of days gone by all together on the shelf.
Crocks
White Porcelain
Alarm Clocks
Atomizers
Dress Models
Shoe Molds
Band-Aid Tins
And yes, I started a vintage band-aid tin collection for our guest bathroom. How cute are these?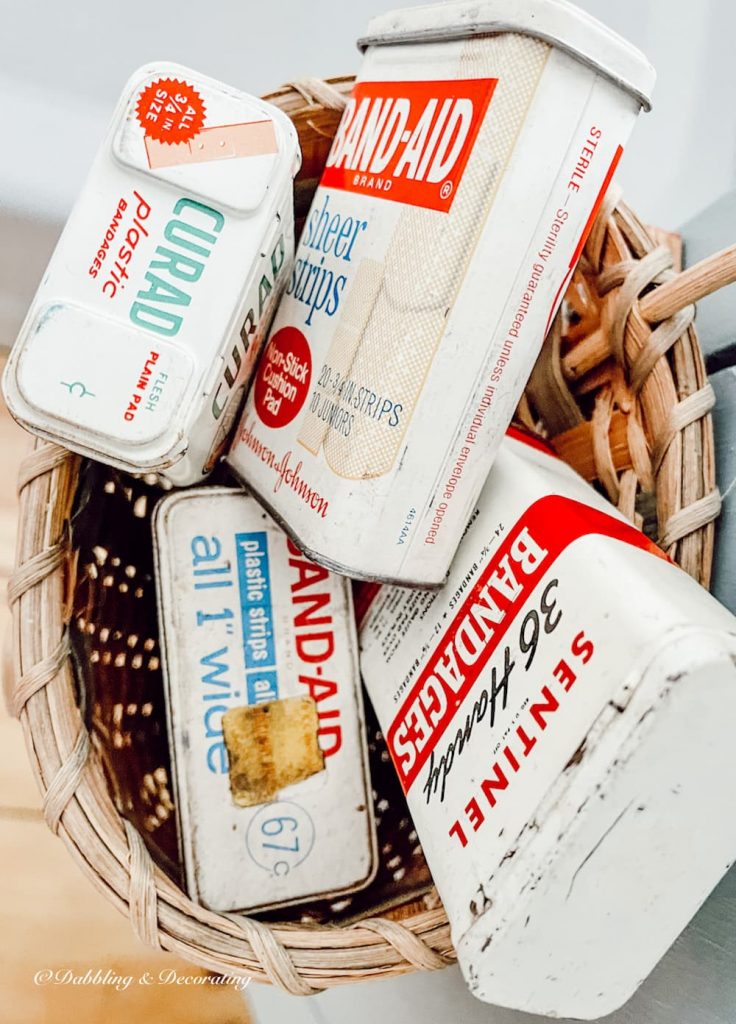 This post may contain affiliate links which won't change your price but will share some commission."
SHOP VINTAGE BAND-AID TINS

And so much more… Collections are everywhere this year, friends!
On-trend too are these gorgeous dress forms. I think these would be so cute in one of our attic guest bedrooms in the corner.
And of course, they are displayed in a collection.
See more in the post, Meet My Ol' Gal, Miss Mannequin Dress Form.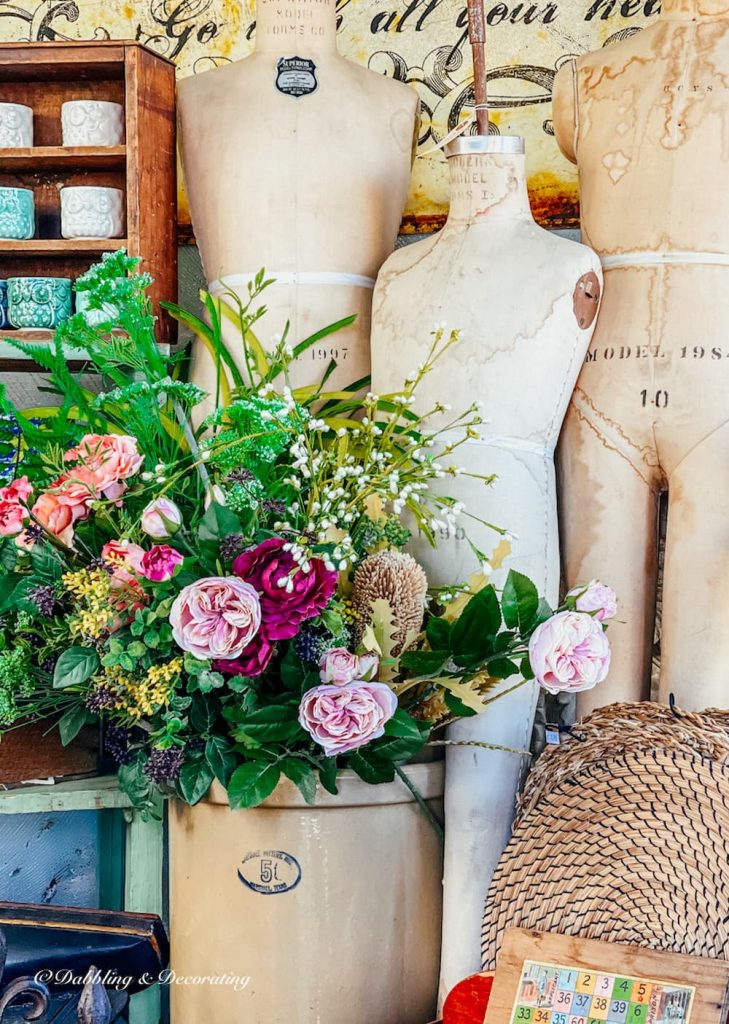 SHOP VINTAGE DRESS FORMS

So with collections being so abundant right now, I think I'm going to start a few vision boards to refer to for the next time I'm out "Thrifting with the Gals".
To learn more about vision boards and 4 Top Thrifting Goals for 2022 join me here.
Do you know what this collection is? Hint, I took this photo in Saratoga, NY while we were there visiting overnight for my birthday in late January.
The Numbers Have It: On several of the trees at the Saratoga Horse Race Track Paddocks are metal signs with numbers that correspond to the horse. That way, horse #1 in the upcoming race goes to the tree with sign #1—and so do the horse's jockey, trainer, and connections—and so forth.
Over the holidays and thru this winter I've really been embracing the whole vintage ski lodge decor trend, and I even created this Vintage Ski Lodge Decor Series for you here on the blog.
It's been so much fun thrifting and decorating with this classic winter look this year:
My Own Vintage Snowshoe Trend
And join me here and Let's Talk About This and That…
You may also enjoy "Thrifting with the Gal's" monthly round-up, Spring Thrifty and Things.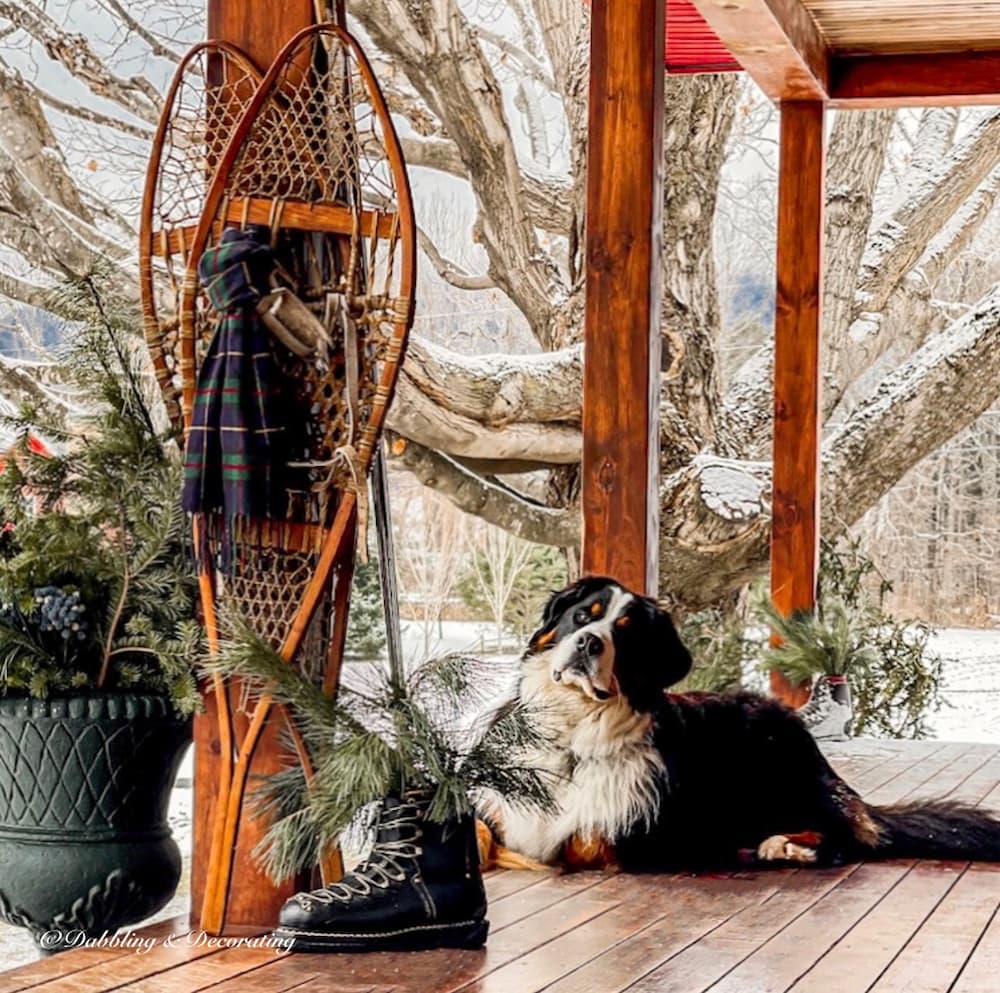 I think the most fun I had was a day thrifting for vintage snowshoes at the Stone House Antique Center. I can't believe how many different kinds of snowshoes there are.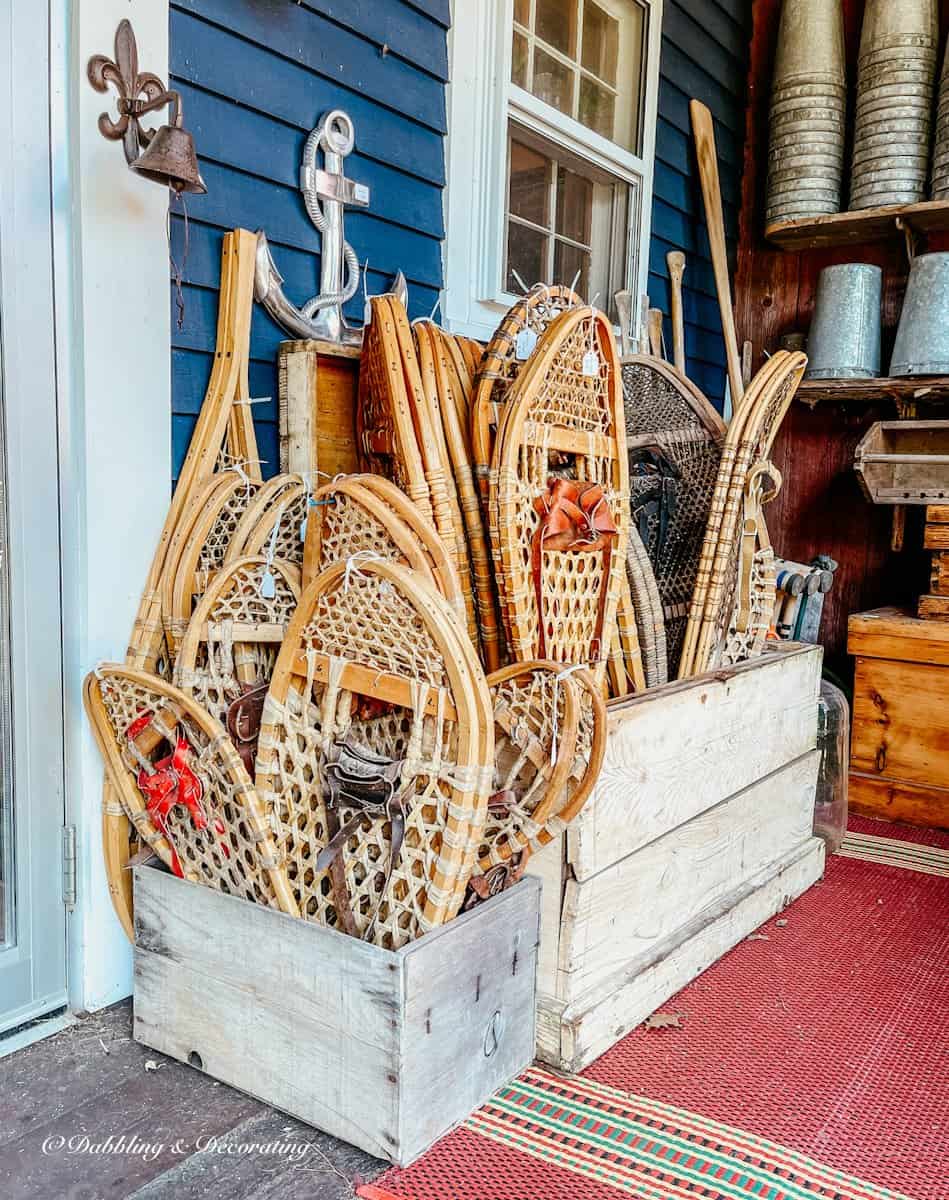 You may also enjoy the post, Antiquing, 6 Thrifty Finds, and a Lobster Biscuit.
Vintage Mixed Pattern Dishware Trend
If you've been following along with me here for a while now, you know how much I love picking up mixed vintage dishware when I can find them affordably.
When I saw these two vintage pink and white dishware sets displayed together at The Fabulous Find for under $50 each I couldn't resist them.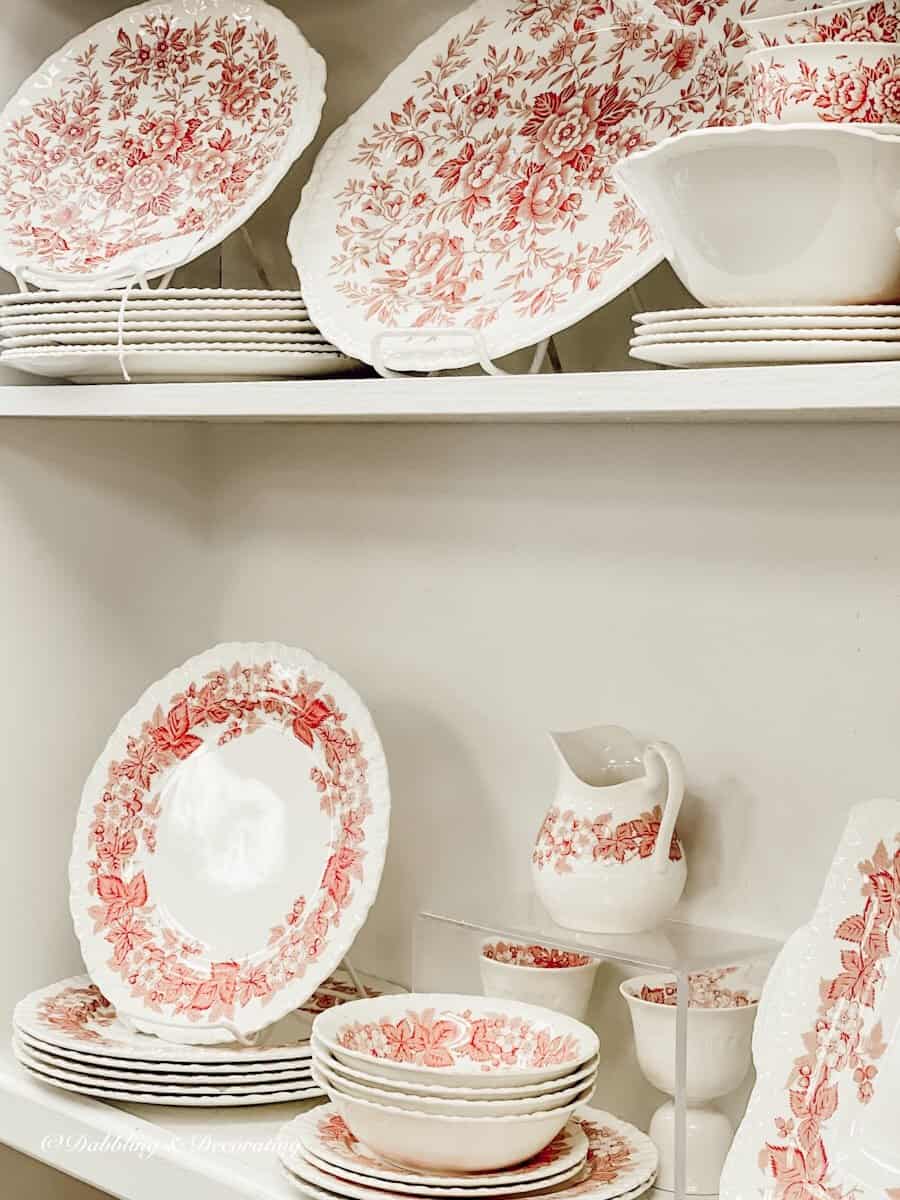 And on one cozy snow day at home in Maine, I created this romantic dining room table for Valentine's Day with these beautiful thrifted dishes.
And check out 4 Things You Need to Know About This Old Chair when I joined 8 other bloggers last week, talking all about recent vintage chair trends, like these ladder backs here.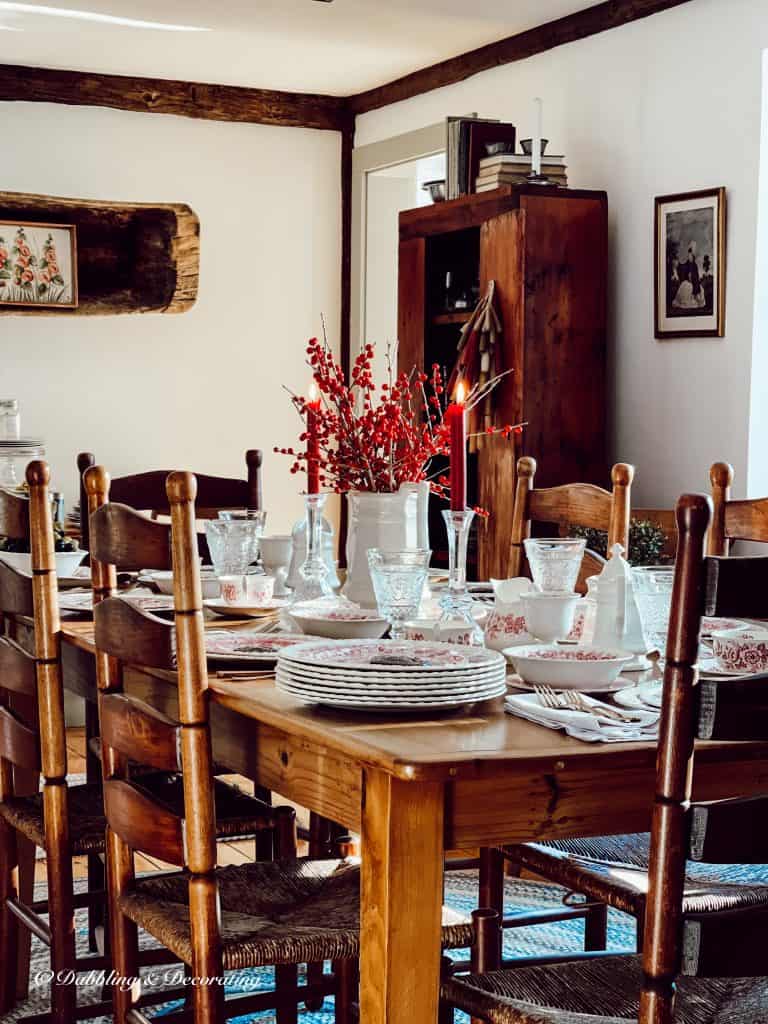 You may also enjoy the post, A Thrift Here, a Vintage There, and a Valentine.
And just before returning to Vermont, I discovered this fabulous vintage hutch makeover that I knew I needed to have. Hutch makeovers are certainly on-trend in any season!
I love all its charms and I'm thinking about filling all these unique-sized drawers with my mother's sewing and knitting items that I just treasure.
Wait until you see it HERE in the sunroom.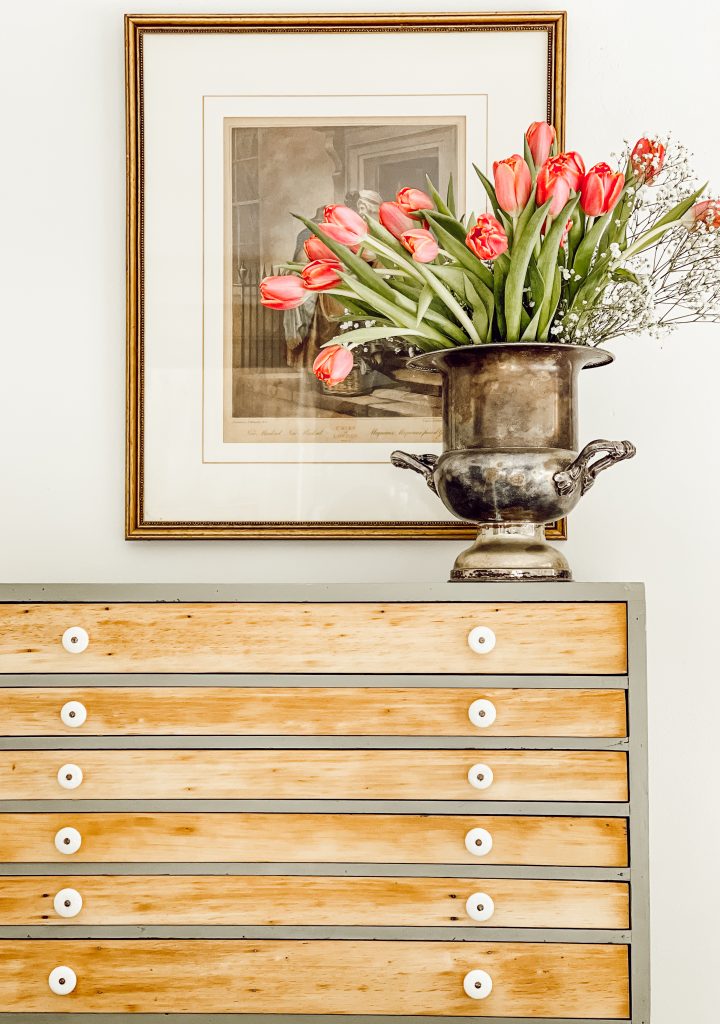 Green for Spring
All the trending greens I'm seeing are getting me excited for spring and Saint Patrick's Day!
You may also enjoy these vintage crocks with white tulips that I created one year for Saint Patrick's Day HERE.
Salvaged Window Trend
Salvaged windows are one of my favorite things to decorate and thrift for. You can find them at almost any second-hand shop very affordably.
Check out these 16+ Salvaged Window Decorating Ideas I'm sharing to get you started.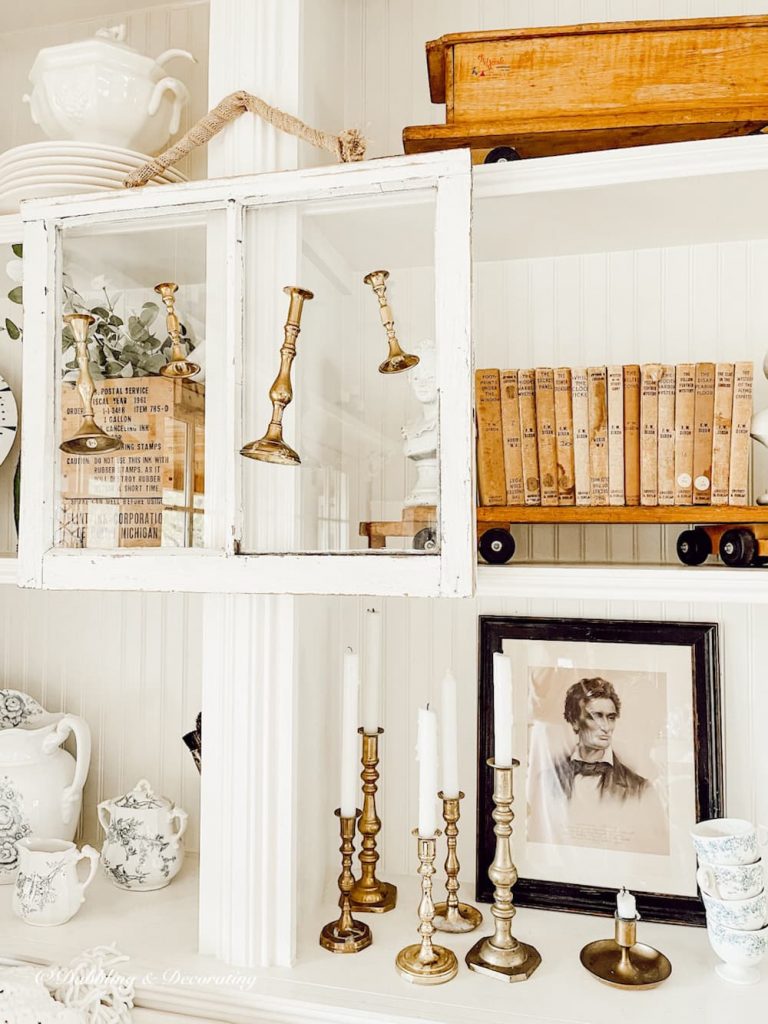 Well, now it's time for the Superbowl friends, so I'm going to grab some more wood and keep cozy in front of the fireplace and watch the game.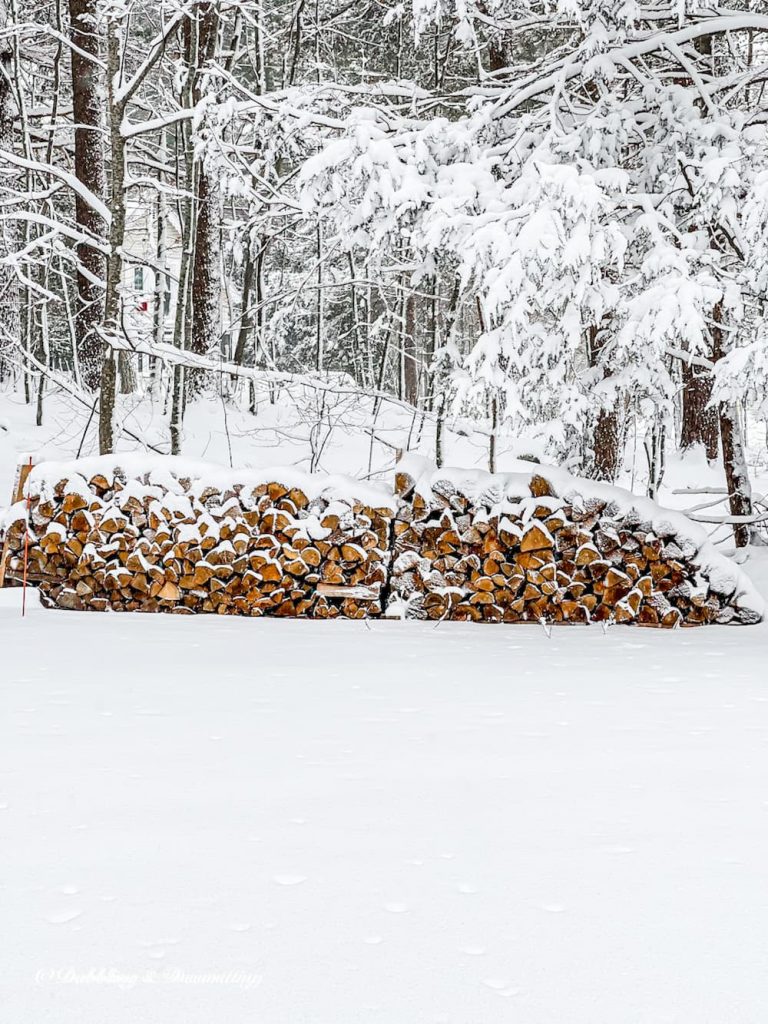 And tomorrow it's back to Vermont.
I hope you enjoyed today's seasonal thrifting trends from my little corner here in New England.
You may also appreciate A Vintage Haul for The Porch.
And these 10 Vintage Bar Styling Inspiration to Copy Now!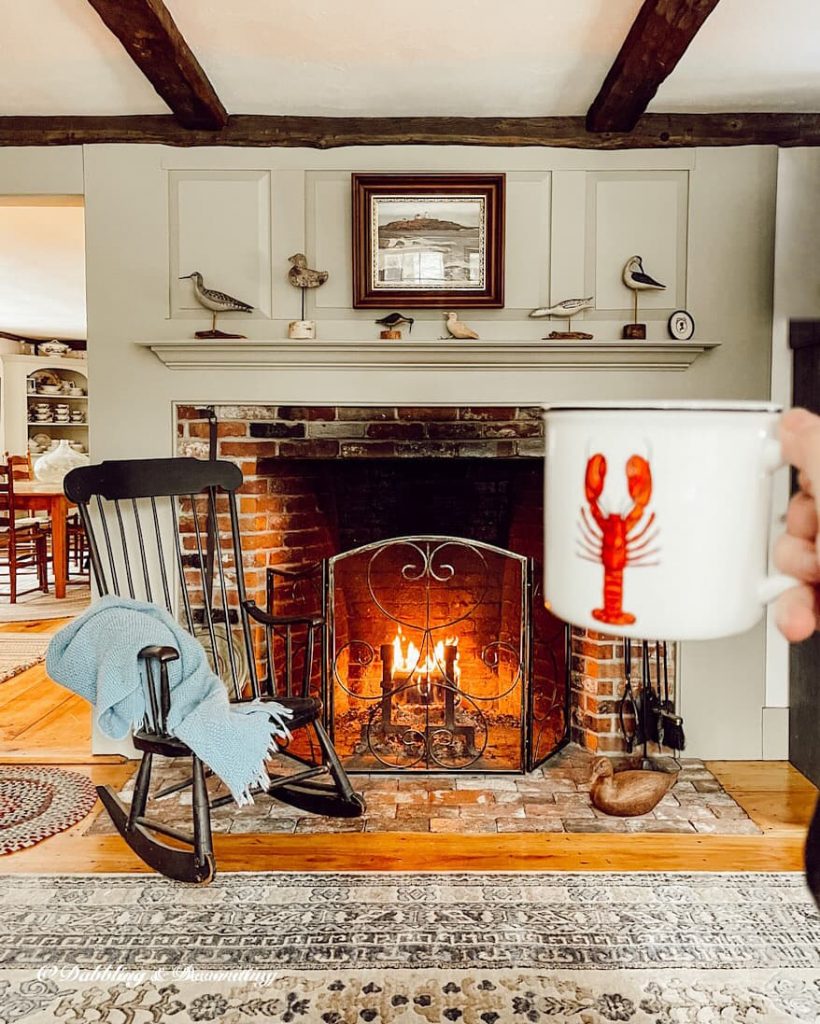 SHOP THIS FIREPLACE

I'm so glad you dropped by, and if you are new to my blog, welcome! I hope you enjoyed your visit with us here today at our Home in Coastal Maine.
Be sure to also check out our Home in Vermont too, where we spend winters enjoying the coziness of home in the Green Mountains of Vermont.
Please join me as a regular here at Dabbling & Decorating by signing up for my Saturday morning newsletter and never miss an update!

I've created the above custom pin just for this post! Hearing from you makes my day and your comments mean so much to me! Please join me over on Instagram & Pinterest to see more!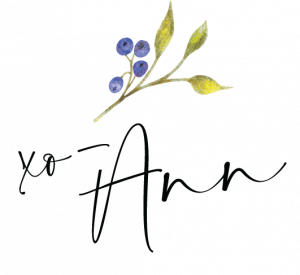 Visit the Other "Thrifting with the Gals" Seasonal Trends Here!
Rachel | The Ponds Farmhouse | Peg Rail Shelf Thrift Store Flip
Kristin | White Arrows Home | Adding Beautiful Home Decor with Thrifted Finds
Renae | Peacock Ridge Farm | Amazing Vintage Finds That You Won't Believe
Robyn | Robyn's French Nest | 3 Favorite Thrifty Finds and How You Can Decorate with Them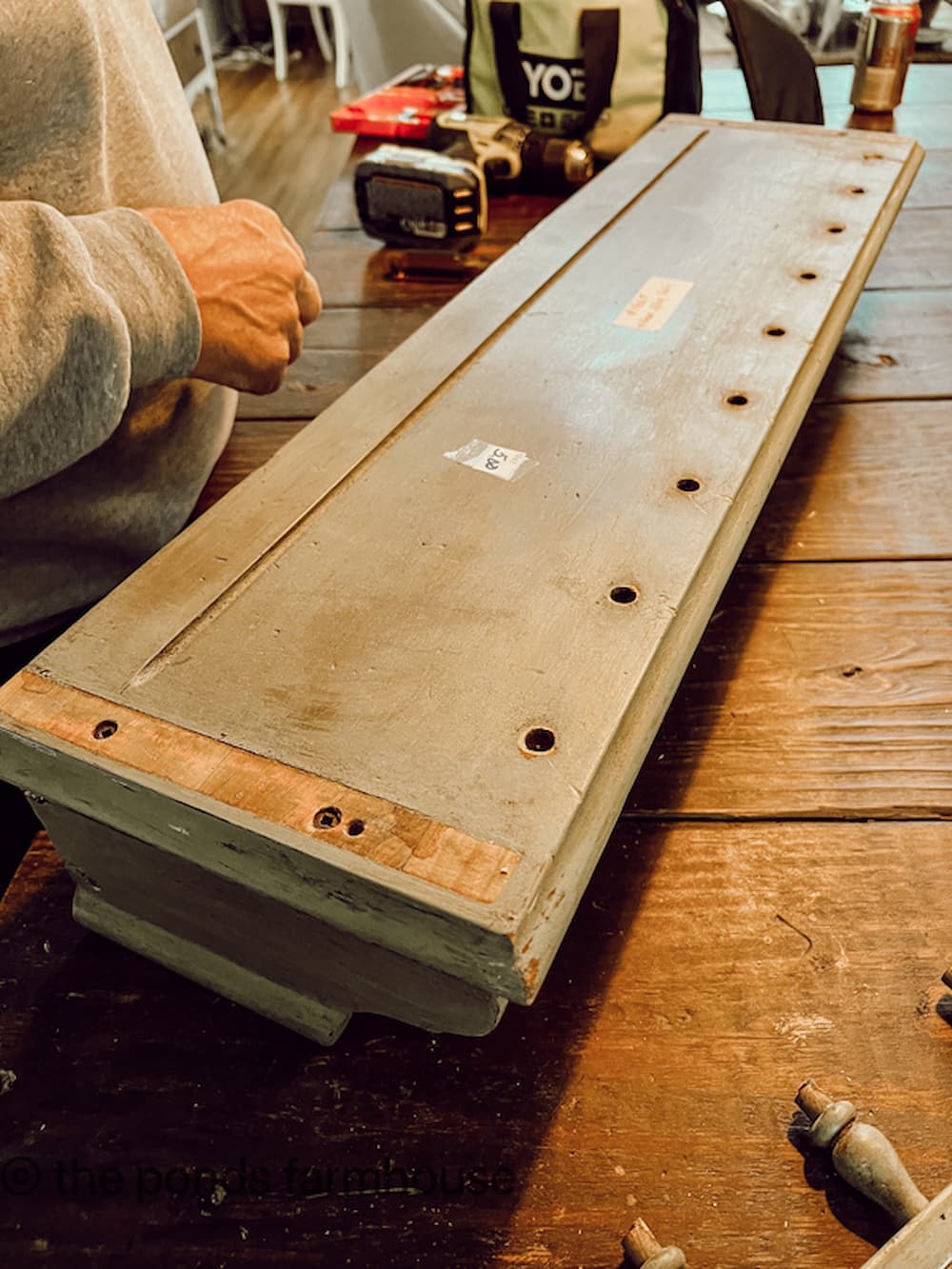 YOU MAY ALSO ENJOY