Thank you so much for joining "Thrifting with the Gals" every Wednesday over on Instagram and then monthly here on the blog for a round-up of how the gals and I decorated with the thrifted finds throughout our homes. I also enjoy sharing all the thrift vintage stores near me with you too.
If you are joining me from over at Kristin of White Arrows Homes' amazing log cabin in the Northwoods of Wisconsin, welcome! I am so in love with Kristin's home there on the lake and her Berner, Scout too, just like our Ella!
The Thrifting Gals Joining Me Every Week:
Week 1 Arundel, Maine Vintage Shops
A friend of mine gave me a tip recently to try the thrift vintage stores near me in Arundel, Maine. I was very pleasantly surprised. I started out at Antiques USA, a large warehouse filled with vintage and antiques. Upon entering the shop, I was welcomed with row after row of locked glass cases, which had me a bit nervous honestly. A quick stroll to the back of the store, however, is where I found all the vintage goodness.
Being the week before Memorial Day weekend, I was anticipating that the prices would begin to rise here in Coastal Maine with the onset of the summer tourist season. And I was right. The prices had increased substantially on my visit here! I found a couple of furniture pieces that I loved, which I did end up passing on. But I didn't leave completely empty-handed… I found two braided rugs that have now made their way into our kitchen. The colors are what really grabbed me.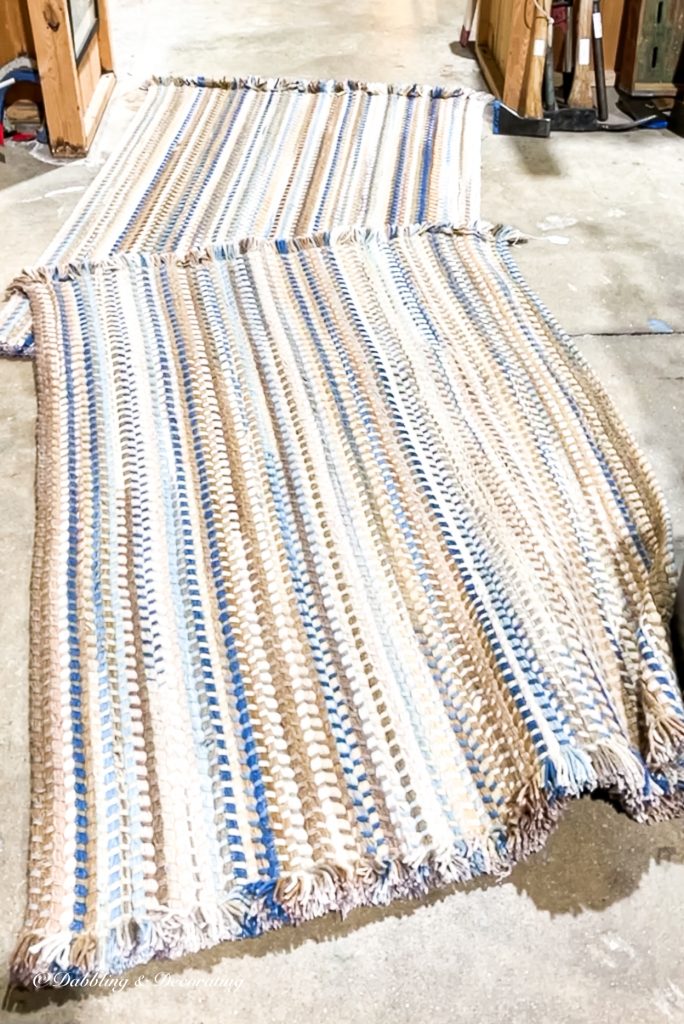 I love the look of braided rugs at our home here in Maine. My mother's hand-made braided rugs are scattered throughout the home and in keeping with the style, I'm looking forward to adding more as we go along collecting.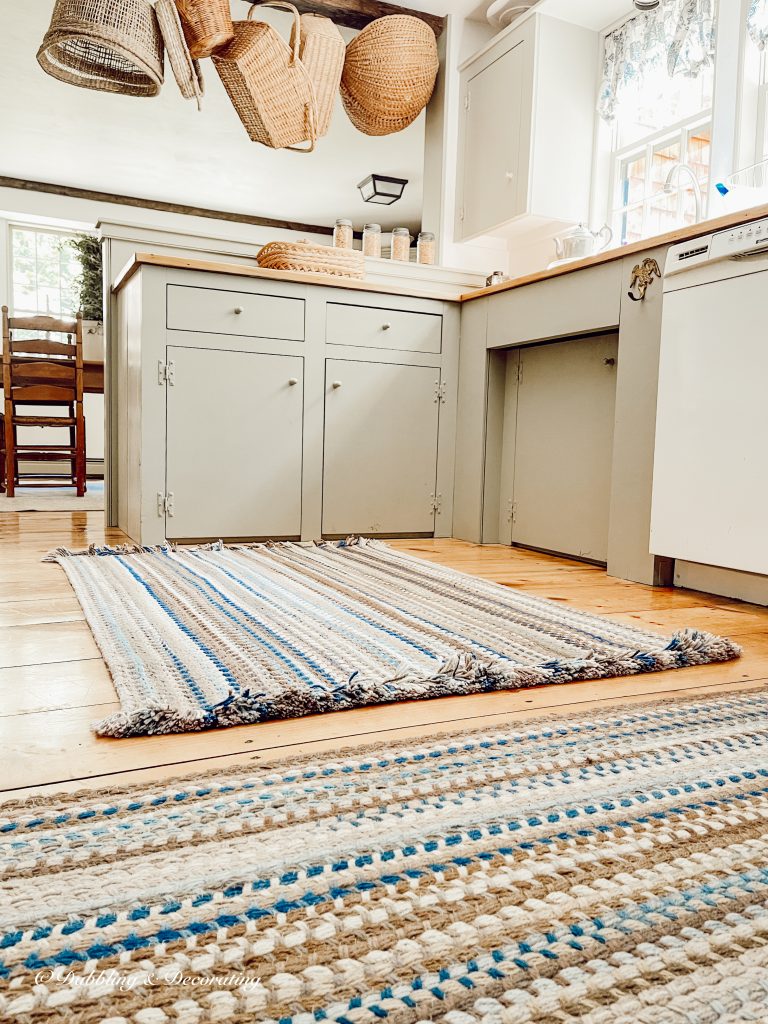 Right across the street from Antiques USA was a cute little shop filled with a mixture of reproduction and vintage items called Our Way Antiques. I found the cutest $25 blue wicker child's rocking chair there. At the time though, I just couldn't think of a place for it, shoot!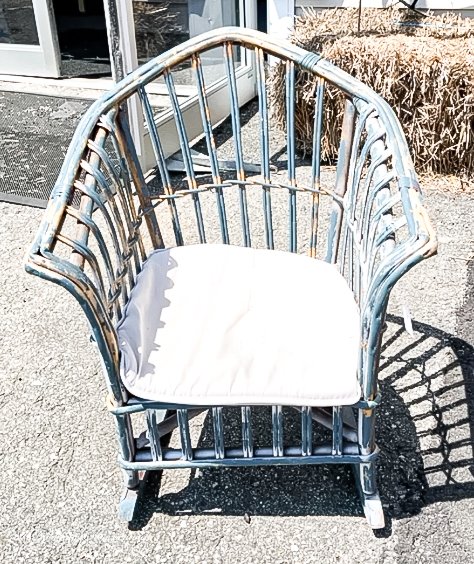 Week 2 York Antiques Gallery
One of my favorite thrift vintage stores near me is the York Antiques Gallery with almost 40 dealers represented.
I share all my thrifty and vintage store favorites over on the blog post, Vintage and Antique Stores Near Me. Stop by and bookmark it for later!
There I found these beautiful "Cries of London" Prints professionally framed for $49 apiece. What grabbed me about these was the pastel coloring along with the vintage-looking gold frames.
Why did people cry on the streets of London? The dispossessed and those with no other income were always able to cry their wares for sale in London. By turning their presence into performance with their cries, they claimed the streets as their theatre – winning the lasting affections of generations of Londoners and embodying the soul of the city in the popular imagination.
Who painted Cries of London? One of the most famous series of "London Cries" is a group of pretty pictures executed by Francis Wheatley. Wheatley's series was immensely popular and enjoyed a long period of success in the English print shops.
When did Francis Wheatley paint Cries of London? Between 1792 and 1795 Wheatley exhibited 14 paintings of the "Cries" at the Royal Academy.
Why were Wheatley's cries of London so important? In the midst of this turmoil, Wheatley created these sublime images of street sellers that – although seen at the time as of little consequence besides his aristocratic portraits – are now the works upon which his reputation rests.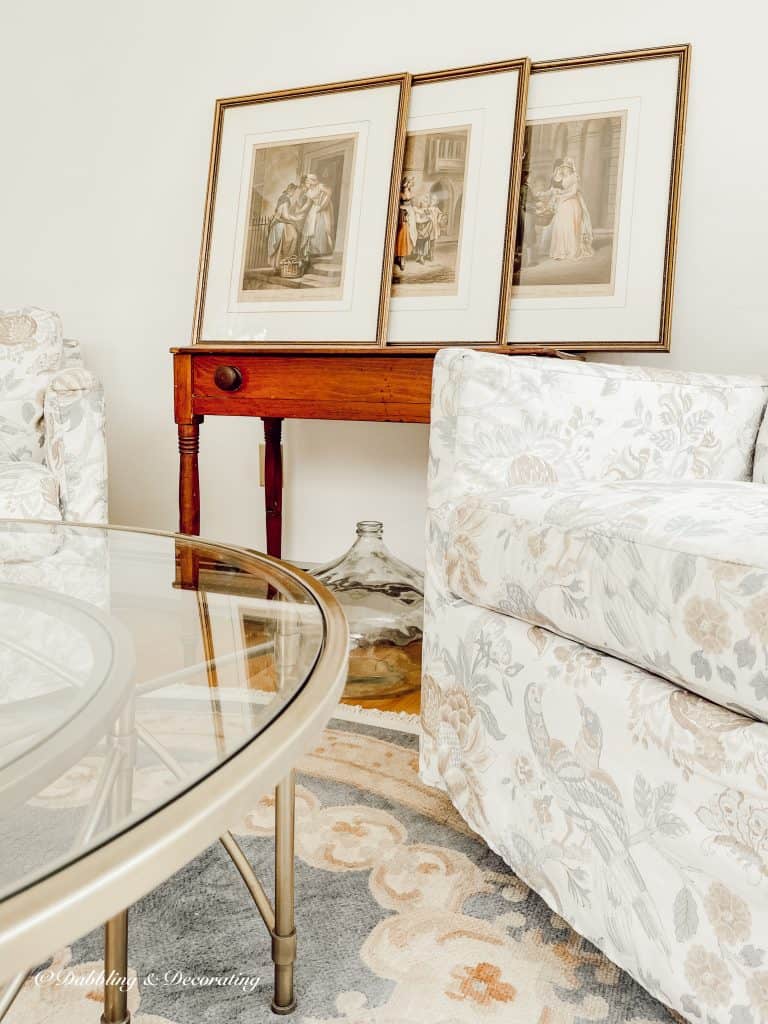 You may also enjoy Memorial Day weekend finds in the post, Baby Adidas, Petite Cobbler Rack, & Watercolor Ski Drawings.

And of course, one thing always leads to another when you get home, doesn't it? I quickly decided I wanted to hang the "Cries of London" prints on the blank wall in our sunroom, which required moving out the chippy green apothecary to the dining room and moving in one of my mother's antique tables to match.
Isn't always so challenging to get pictures to hang evenly… I wish there was a magic trick out there!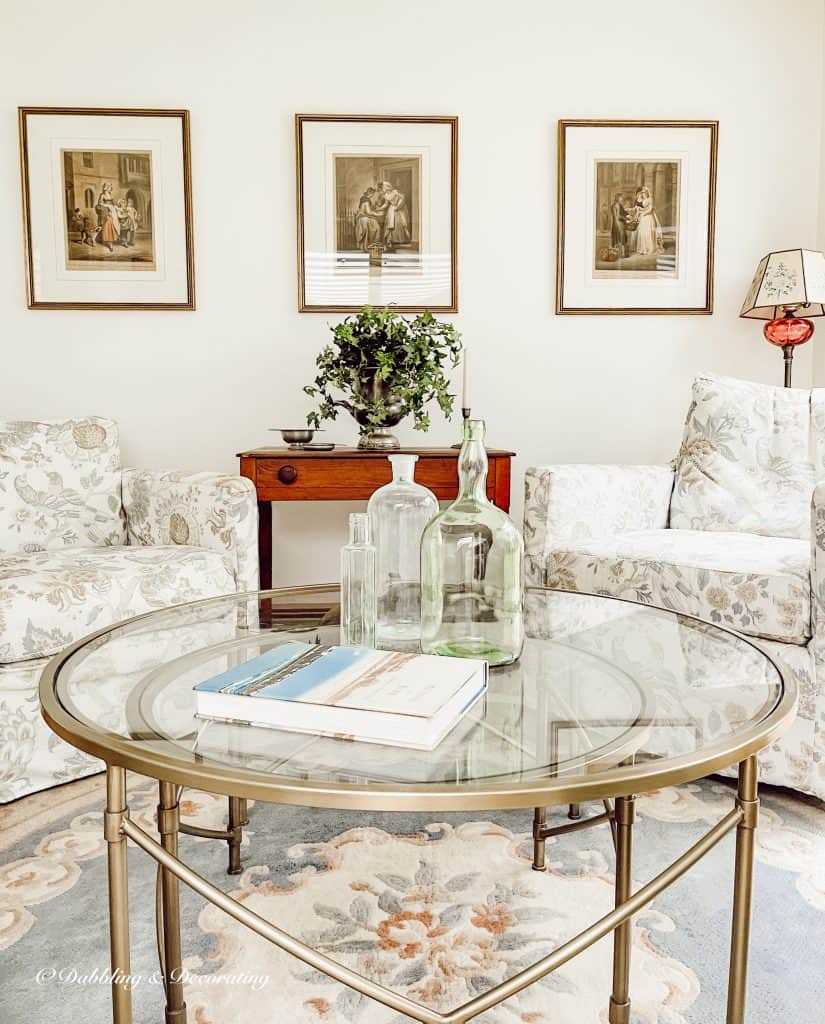 Week 3 Fair Tide Thrift Shop
A drive through Kittery, Maine one day and I spotted this thrift shop, Fair Tide on the side of Route 1 and decided to stop and share it for our weekly "Thrifting with the Gals" series.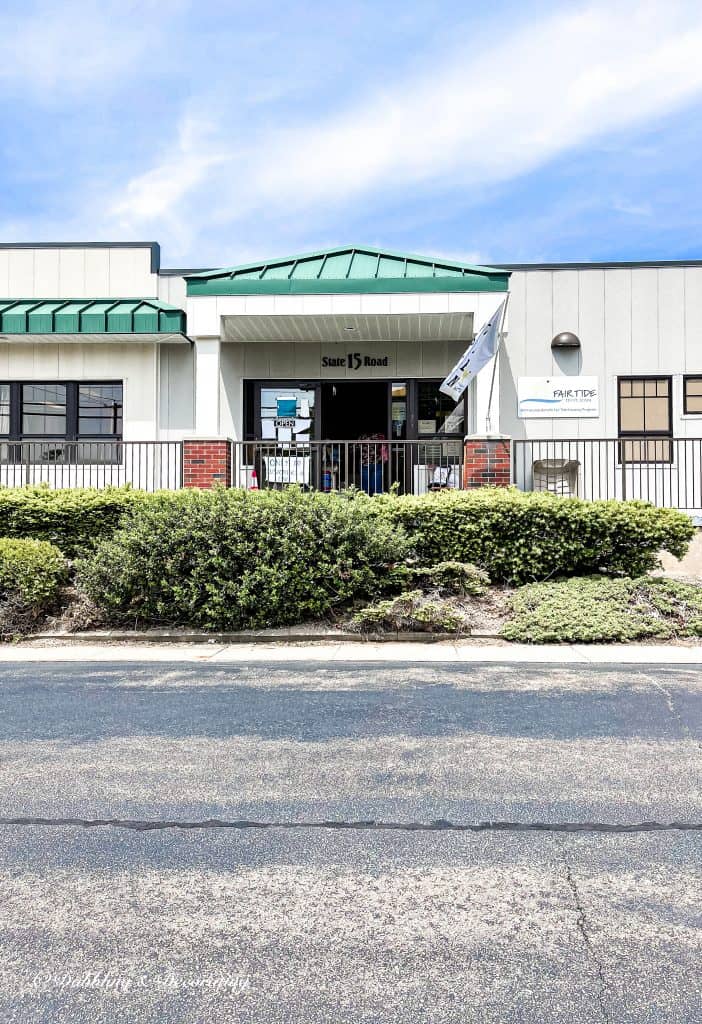 It was cute, priced fairly, and offered a lot of clothing, books, and dishes is what I took away from my visit to the Fair Tide Thrift Shop.
Although I only left with a couple of old blue bottles. It was definitely worth the stop when passing by.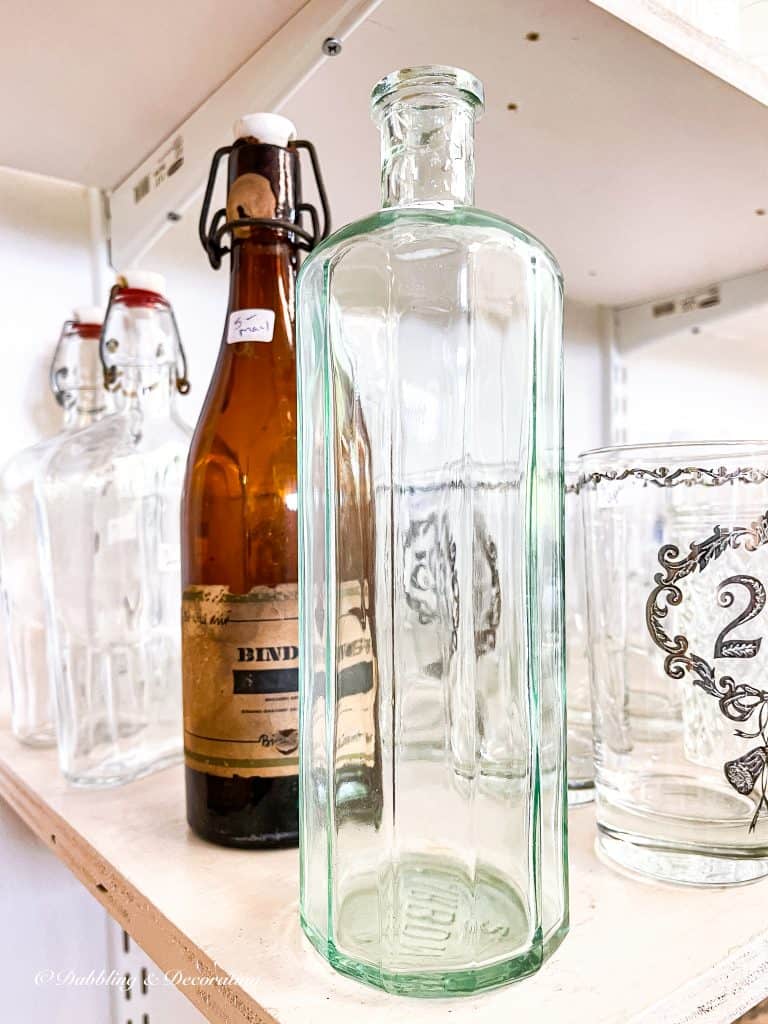 And after a Memorial Day weekend with temperatures in the 40's and pouring rain here in Maine, it was nice to stop by a nursery to load up on some summer geraniums, herbs, and a few new blue and white pots.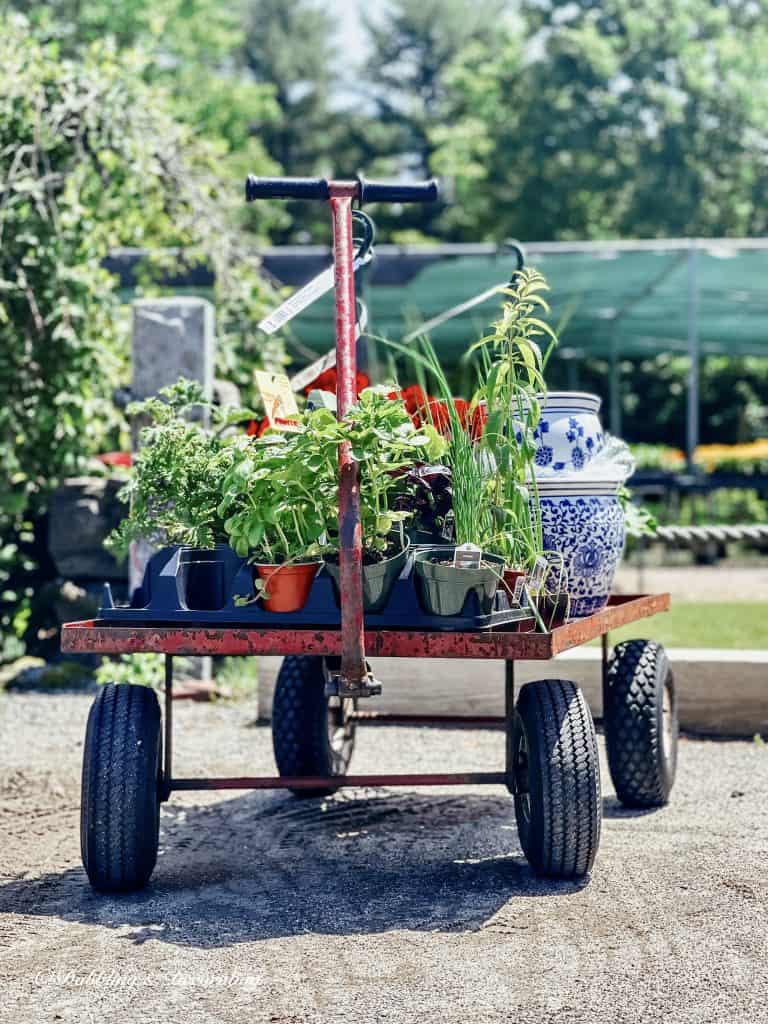 Check out how we turned this old cheap dresser into this outdoor grilling station and plant stand.
And how I made this simple terracotta garden planter shelf out of an old thrifted children's desktop.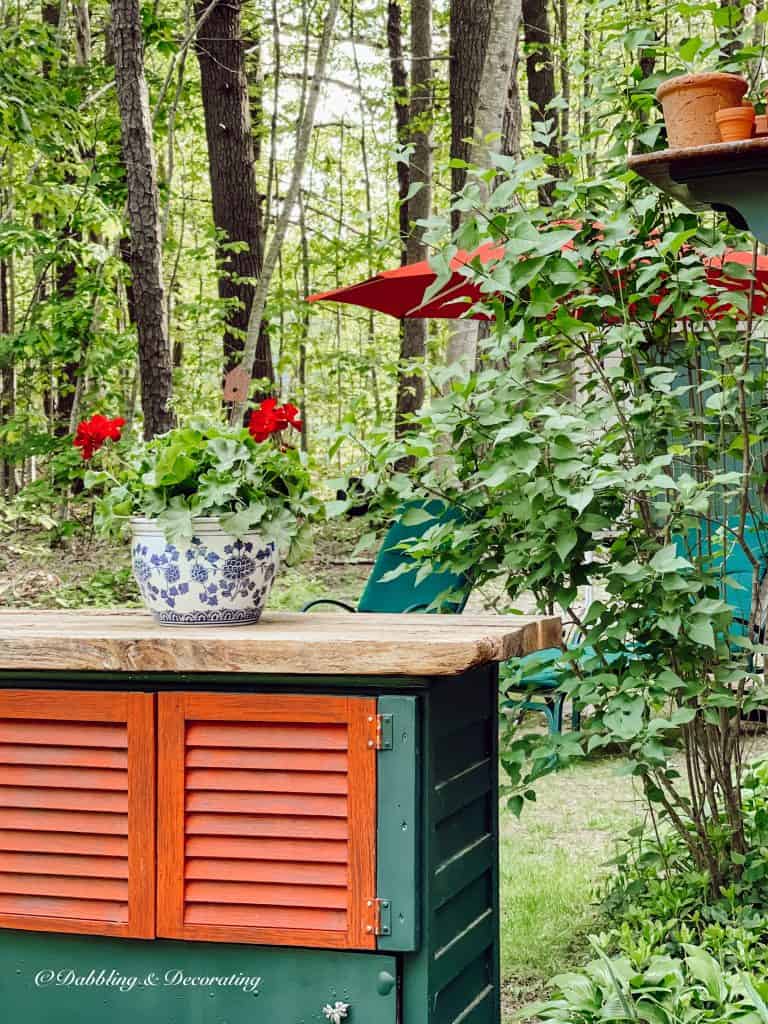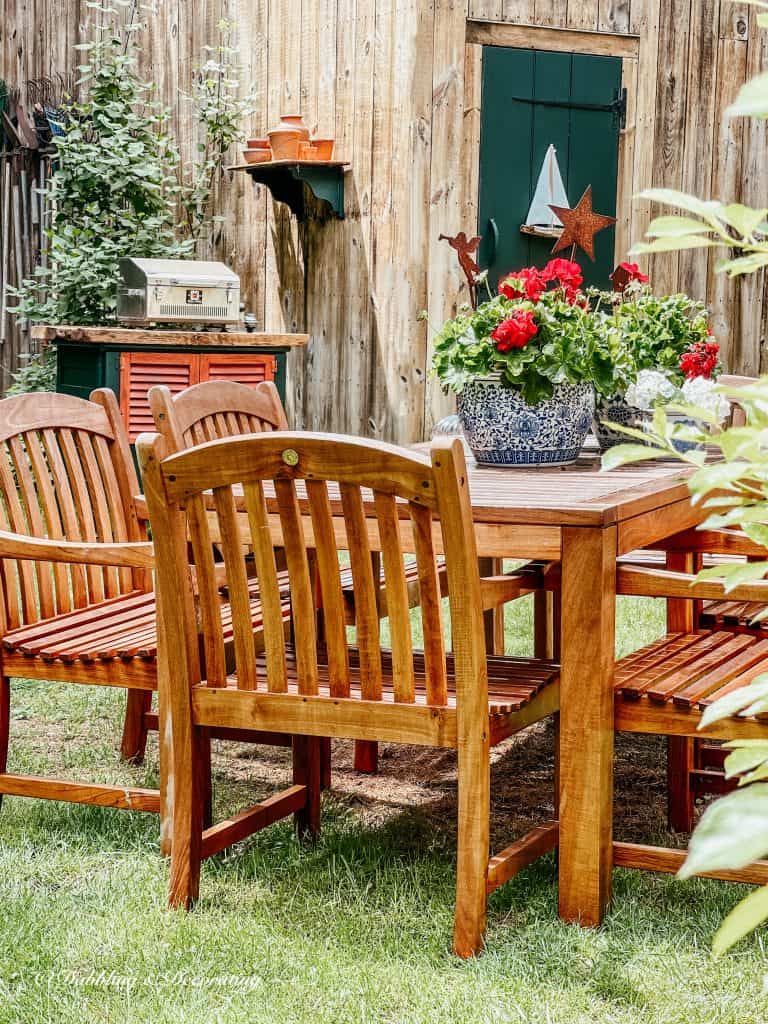 Morning coffee in a thrifted lobster mug has become one of my favorite things I look forward to each day while here in Maine. Check out my favorite everyday beach day essentials.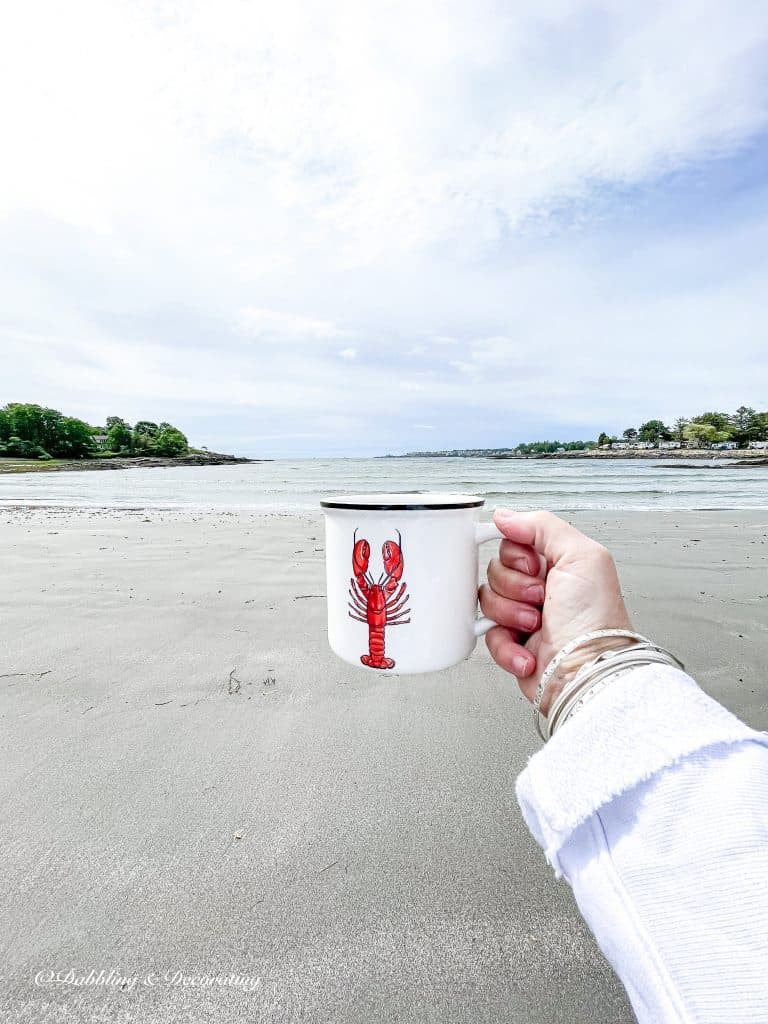 Sage Farms Antique Center
Sage Farms Antique Center in North Hampton, New Hampshire always has the best pop-up flea markets. I stopped by on this Saturday to check out their "Woods and Whites" weekend. It did not disappoint and their prices are always so reasonable.
I grabbed 7 white milk glass bud vases for $1.00 a piece.
A blue and red vintage linen tablecloth that we used outdoors the same evening for a lobster dinner.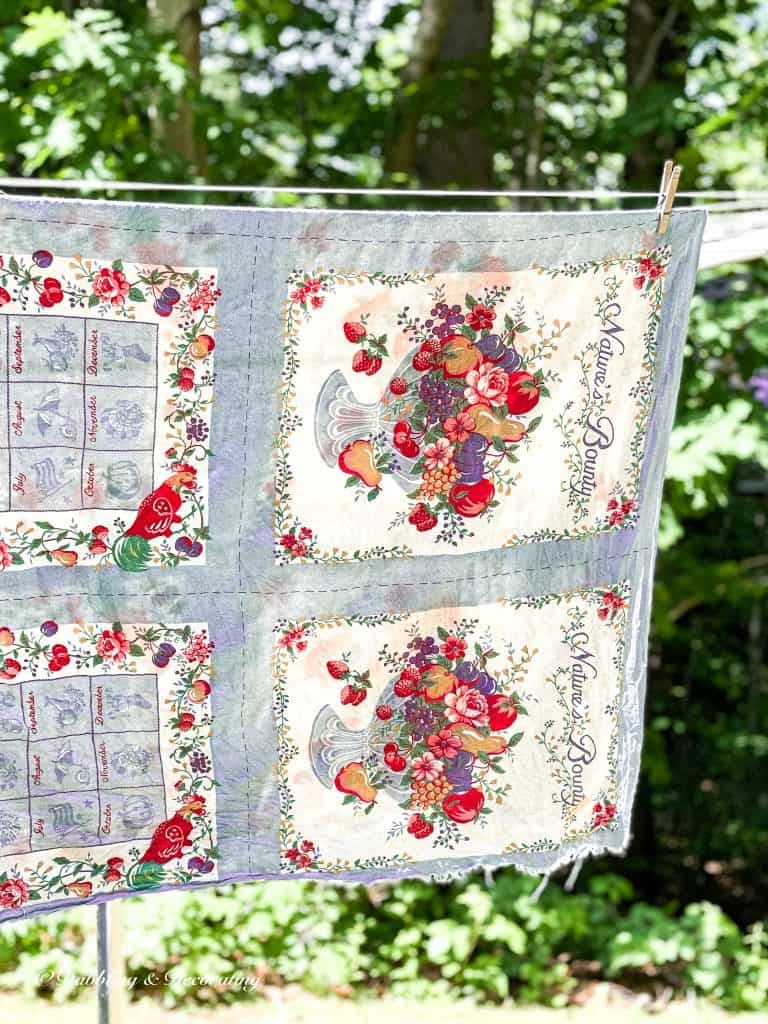 You may enjoy the post, How to Safely Bring Age Stained Textiles Back to Life.
A Yard Sale
And with the arrival of summer, it's now yard sale season too! Where I found a vintage crock for $20 along with 12 blue and white dishes for $10.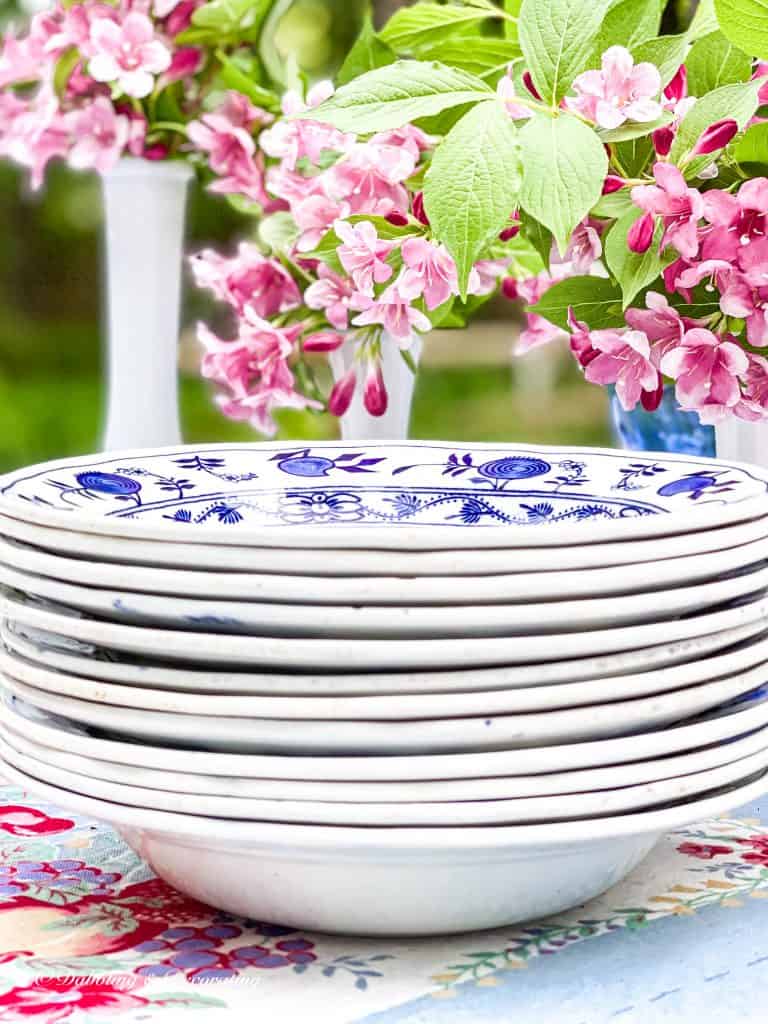 I decorated the cemetery for my parents with the thrifted crock and red geraniums. So fitting and it would make them so happy.
All of today's finds were quickly put to good use creating a whimsical outdoor summer table for an evening lobster dinner. Such a fun day!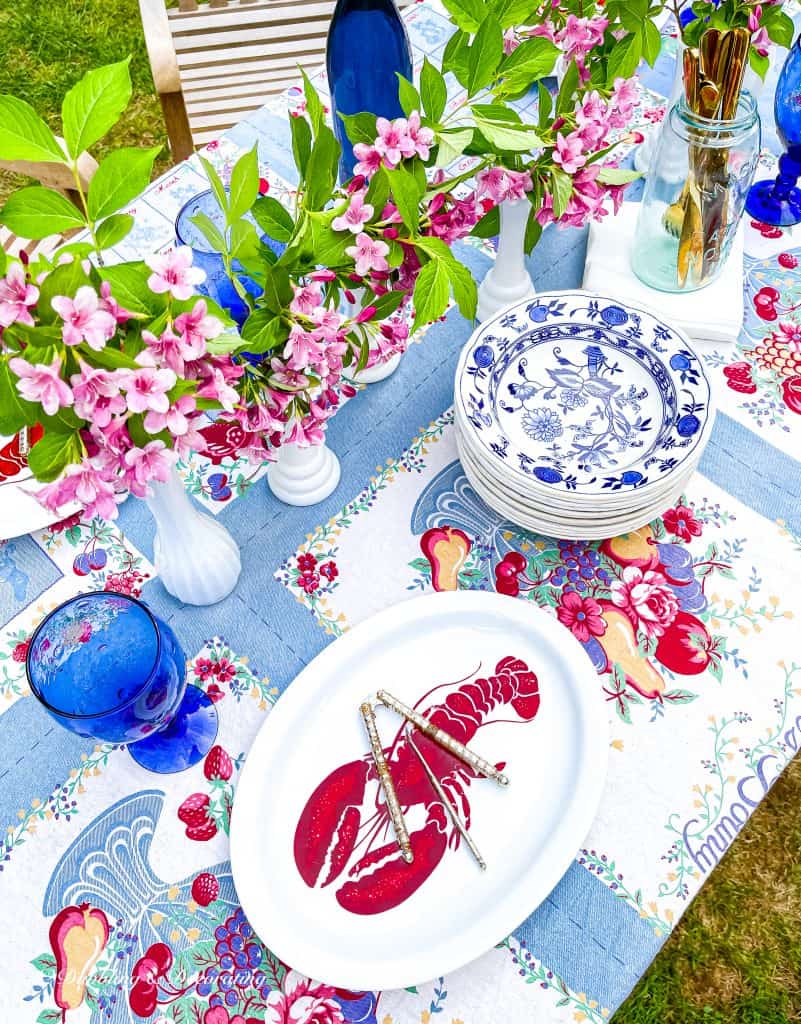 I'm so glad you dropped by today friend, and if you are new to my blog, welcome! I hope you enjoyed your visit with us here today at our home here in Coastal Maine along with the thrift vintage stores near me.
Please join me as a regular here at Dabbling & Decorating. Sign up for my newsletter below and never miss an update!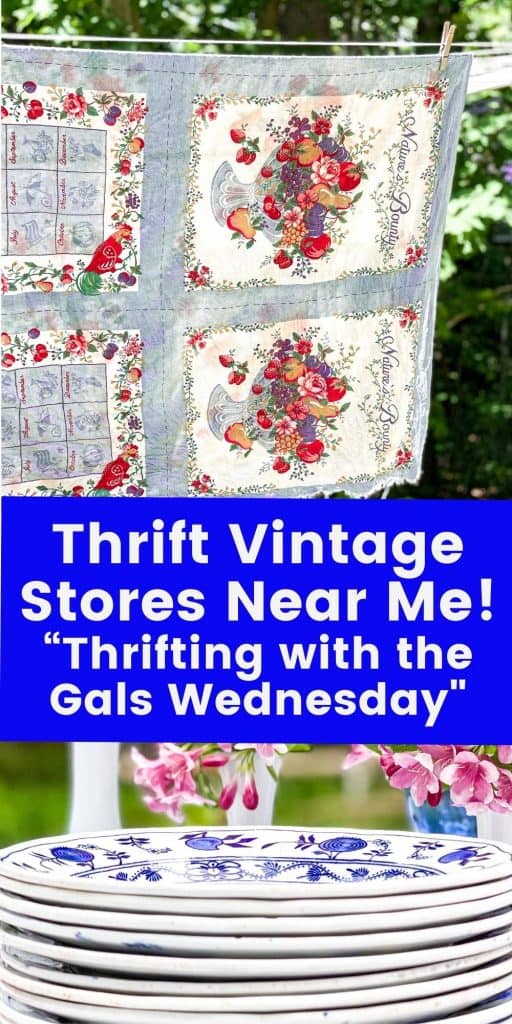 I've created the above custom pin just for this post! Hearing from you makes my day and your comments mean so much to me! Please join me over on Instagram & Pinterest to see more!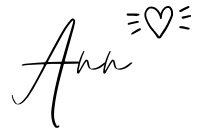 Be sure to check out the other thrifting gals along with last month's guest hosts joining me here today! And next on today's tour is my friend Stacy Ling over at Bricks n' Blooms. Stacy has the most beautiful gardens and was recently out thrifting in Vermont!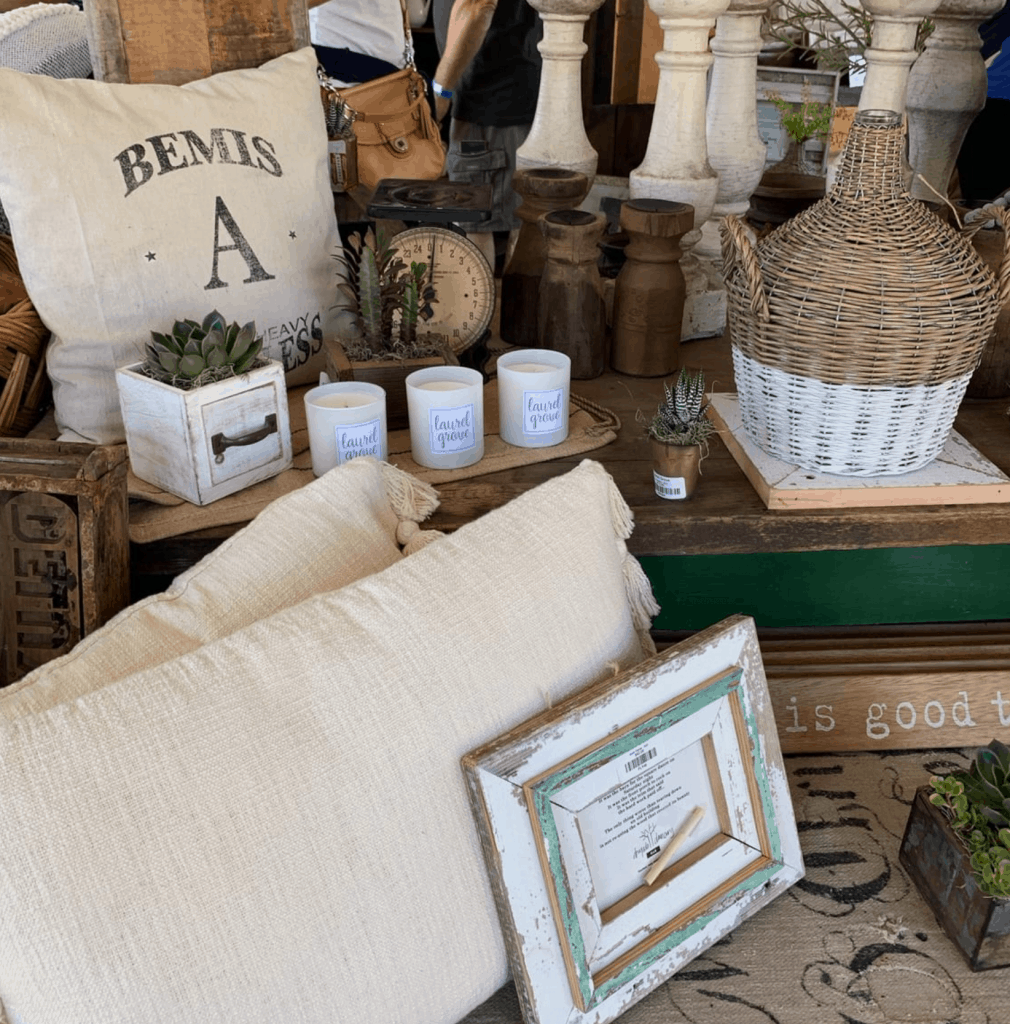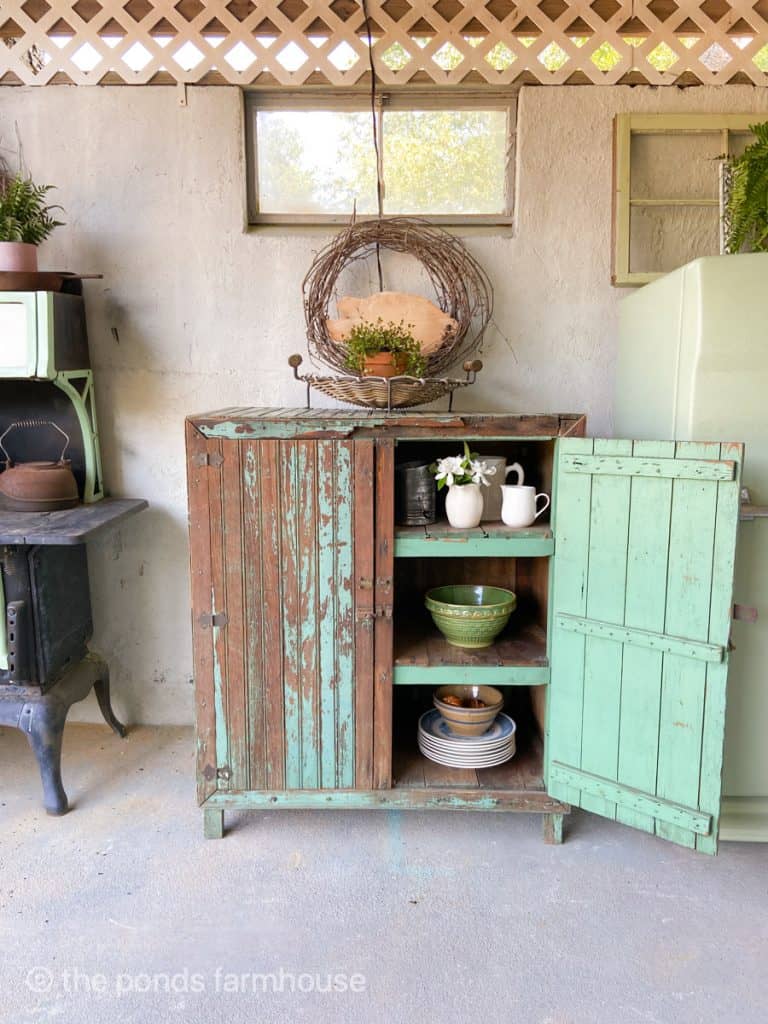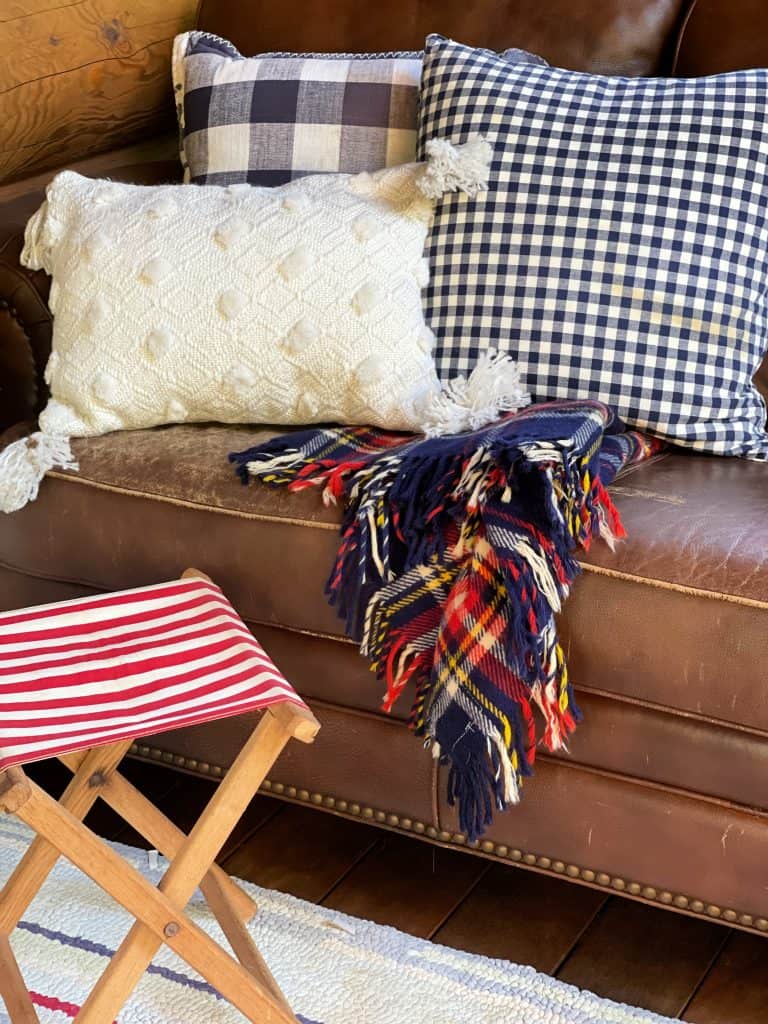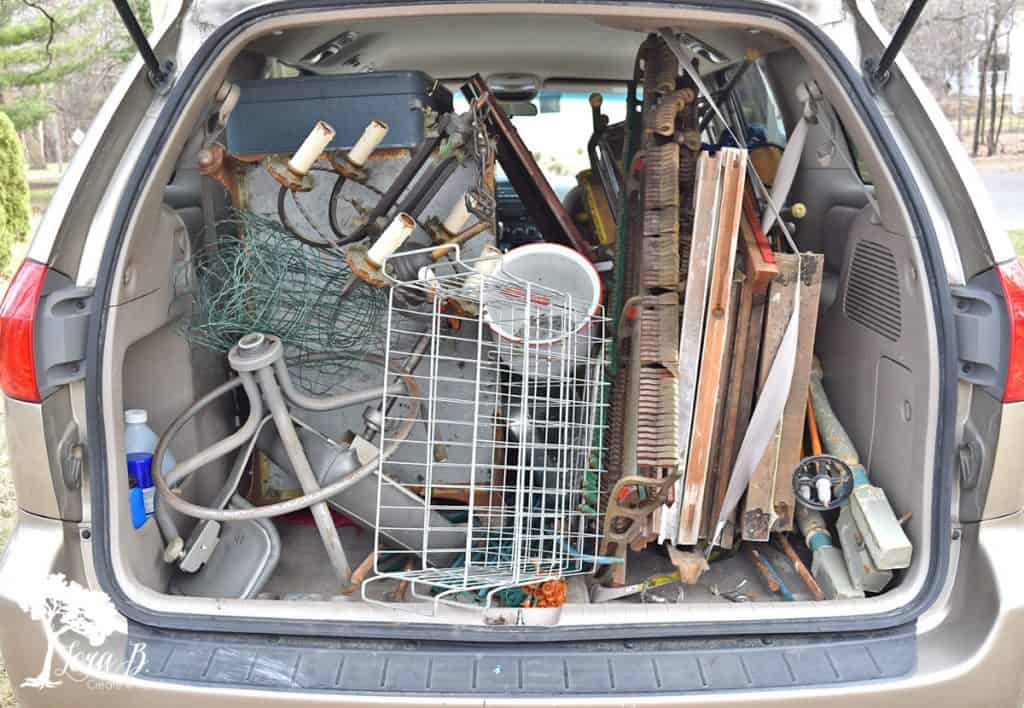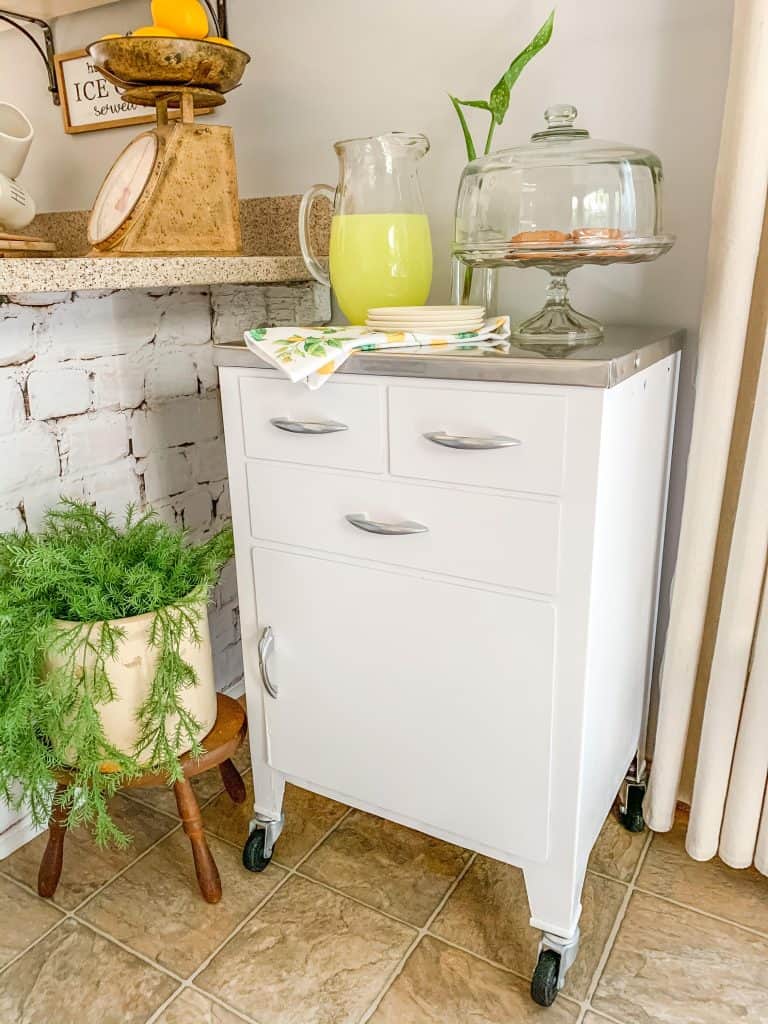 YOU MAY ALSO ENJOY