Happy New Year Friends! I hope you had an amazing holiday season and wishing you all the best in 2019!! I am so grateful you are here!
I am so excited to share with you our Master Bedroom Reveal. I have been working on this bedroom since April!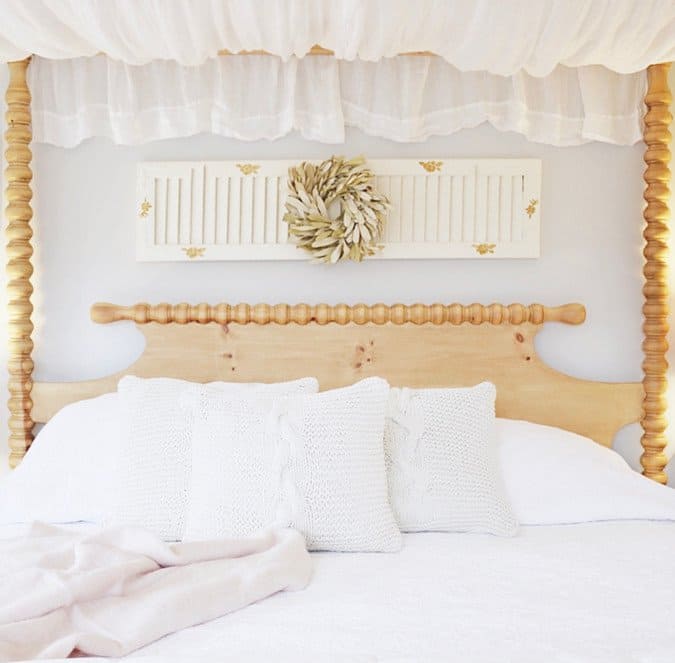 We painted the walls a bunny gray by Sherwin Williams and the trim an Alabaster white, also by Sherwin Williams.
We purchased this beautiful handmade canopy bed from Coachery Barn.
And here it is decorated for the holidays with a vintage shutter, painted the same color as the trim and stenciled with antique gold tones. I added a simple wreath for the holidays.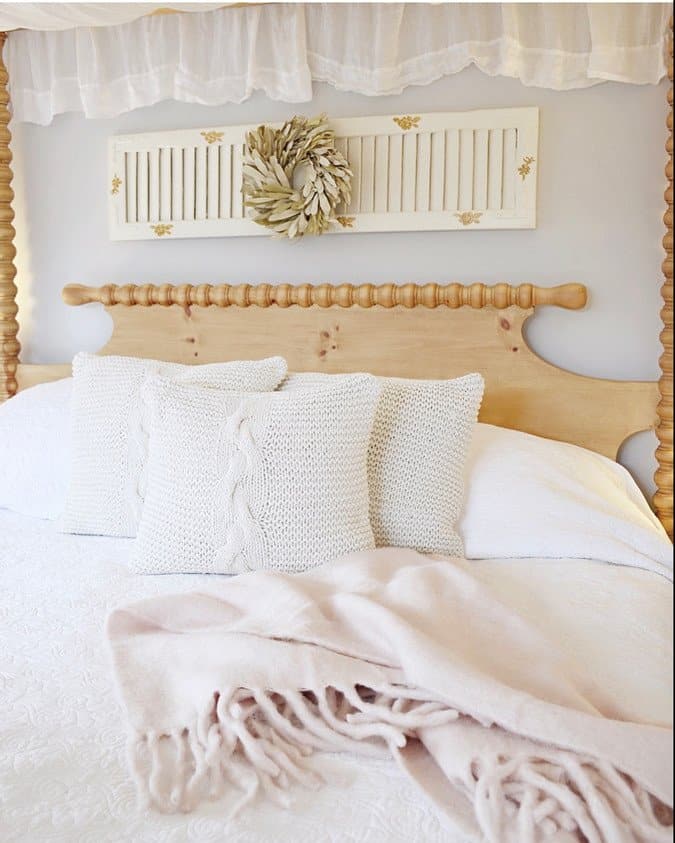 I just luv winter white and soft tones for the winter months. The pillows and pink blanket are both from HomeGoods.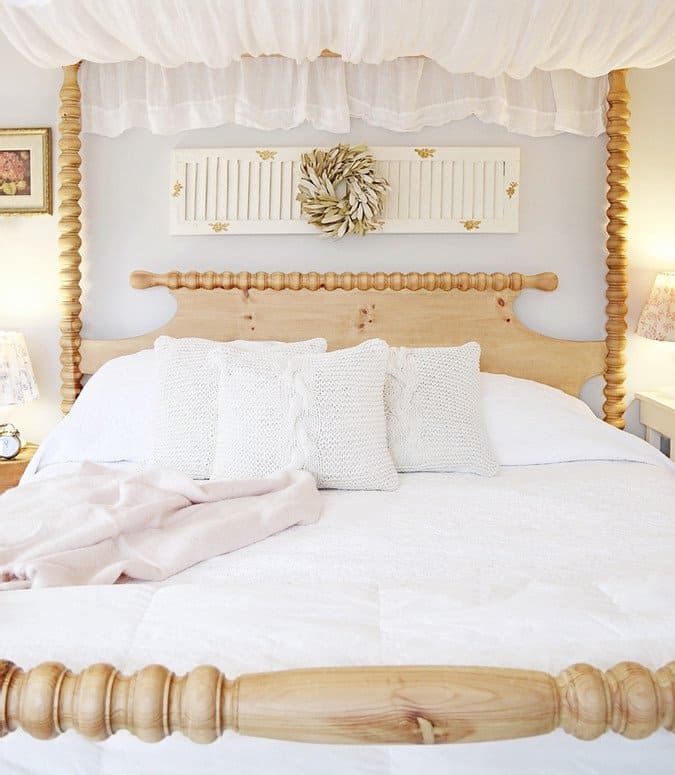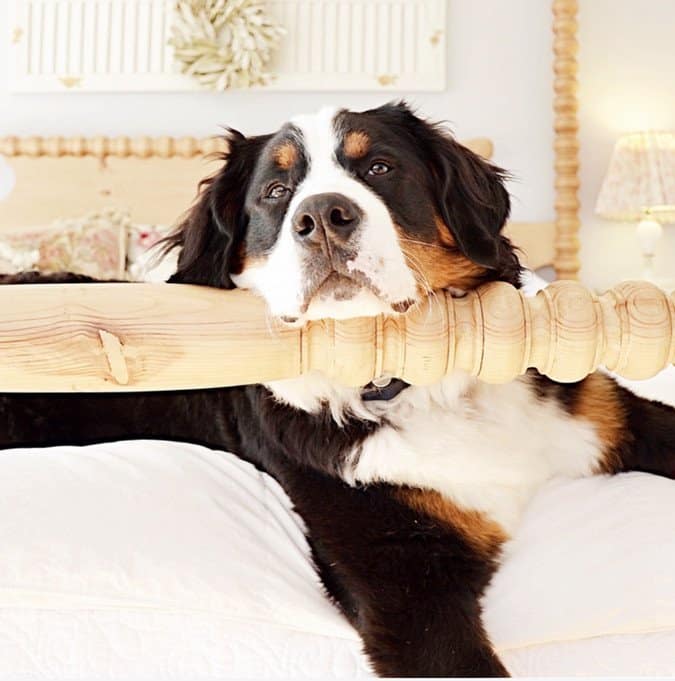 All Ella approved!
I really wanted to add some texture and vintage goodness, therefore I made a bedside table out of vintage cheese crates and made it mobile by adding casters. Click here to see this super easy DIY.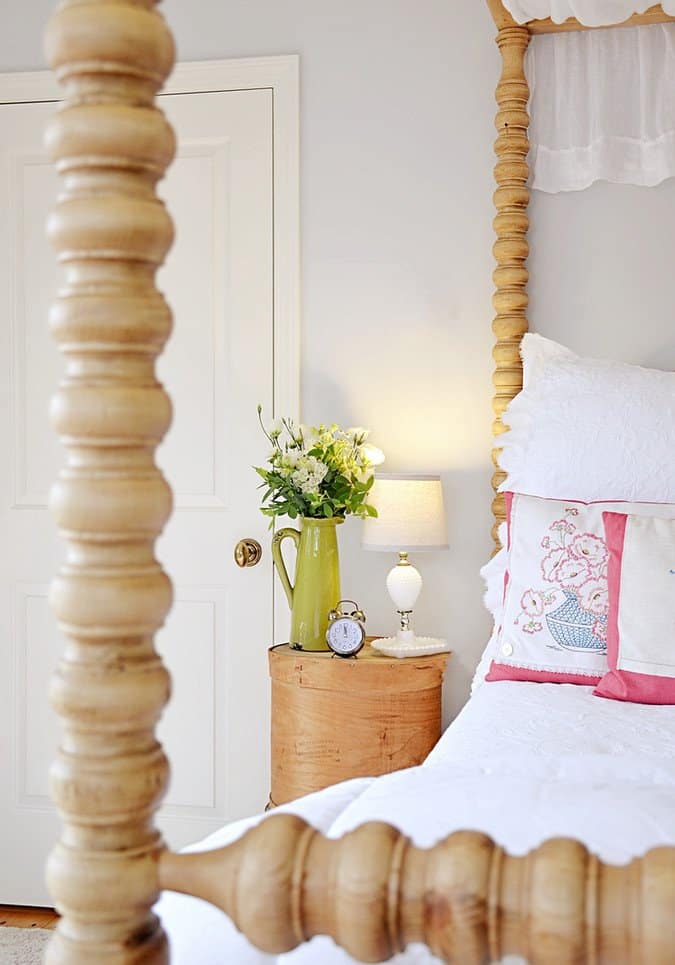 We also had a very old pine dresser that we still needed to use. Therefore, I painted it the Alabaster white to match the trim in the bedroom, along with some vintage knobs I purchased from Amazon. You may click here to see more of this DIY dresser.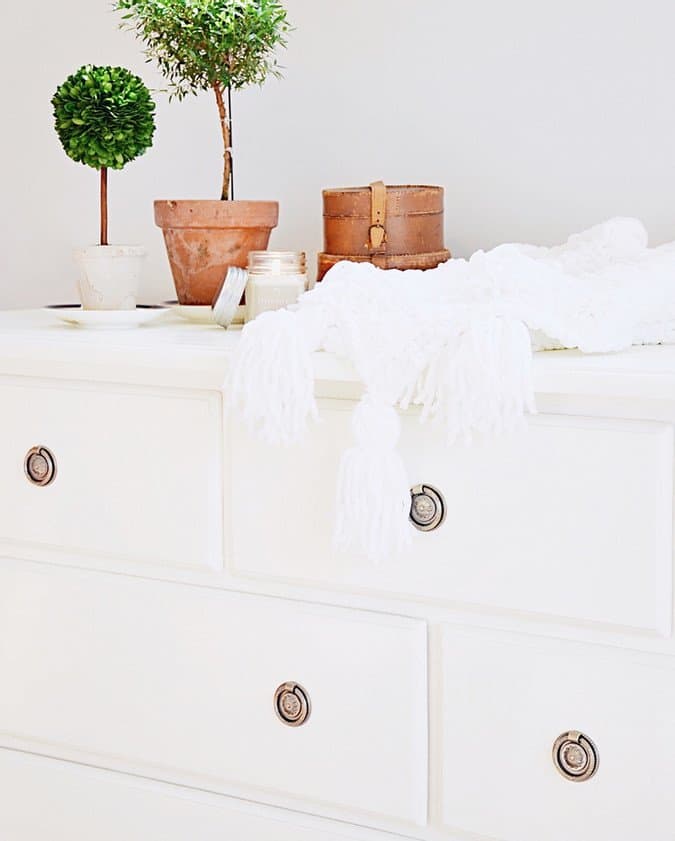 I took my first shopping trip to a Hobby Lobby. I've never been to one before, as we don't have a lot of big box stores here in Vermont. I found these small metallic bedside lamps, faux flowers and farmhouse style vases.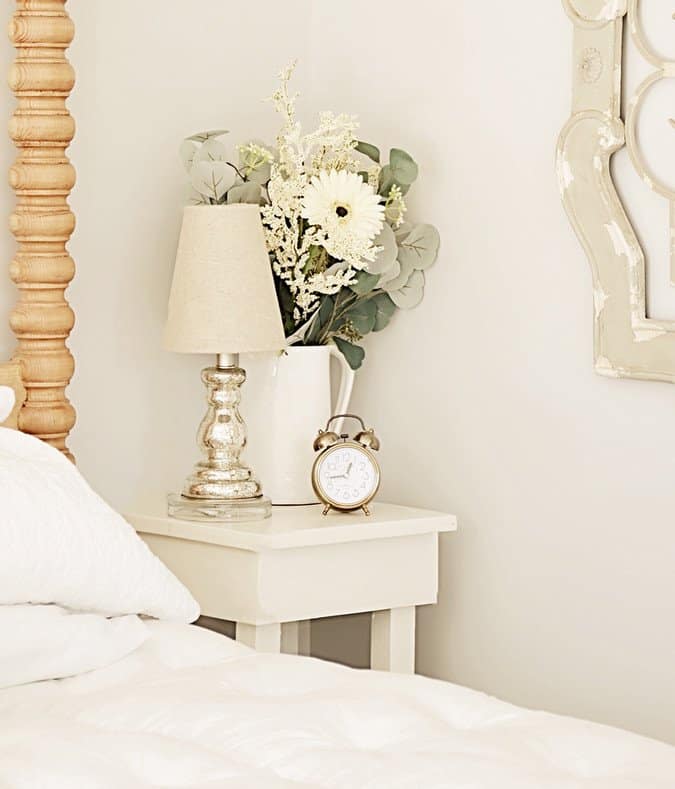 And this really fun wall piece was 50% off at Hobby Lobby too. I luv the vintage look and softness it added to this wall.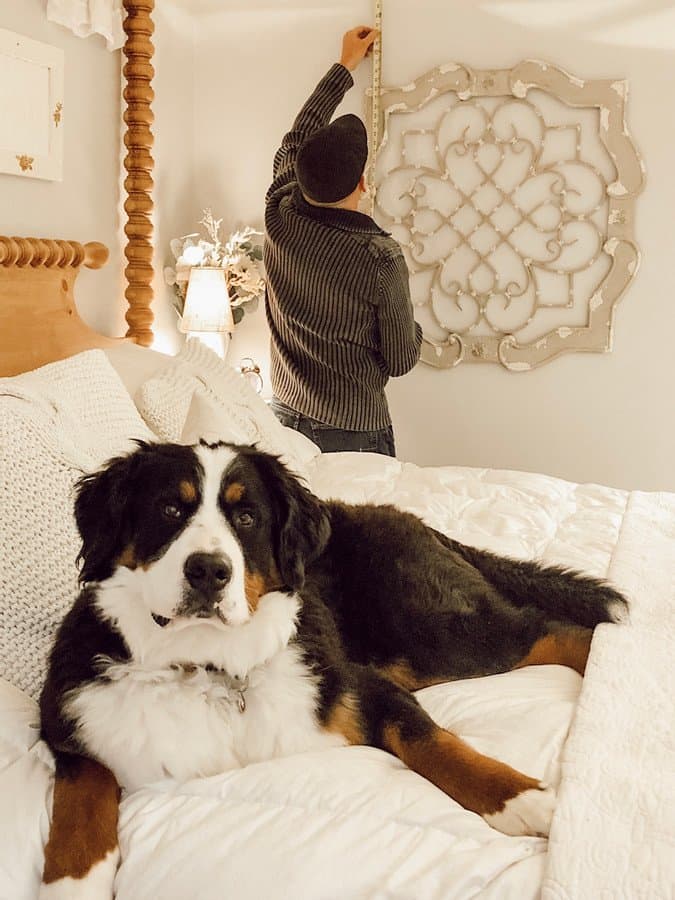 Winter white pillows are from HomeGoods and the Valentines pillow is from Pottery Barn last year's collection.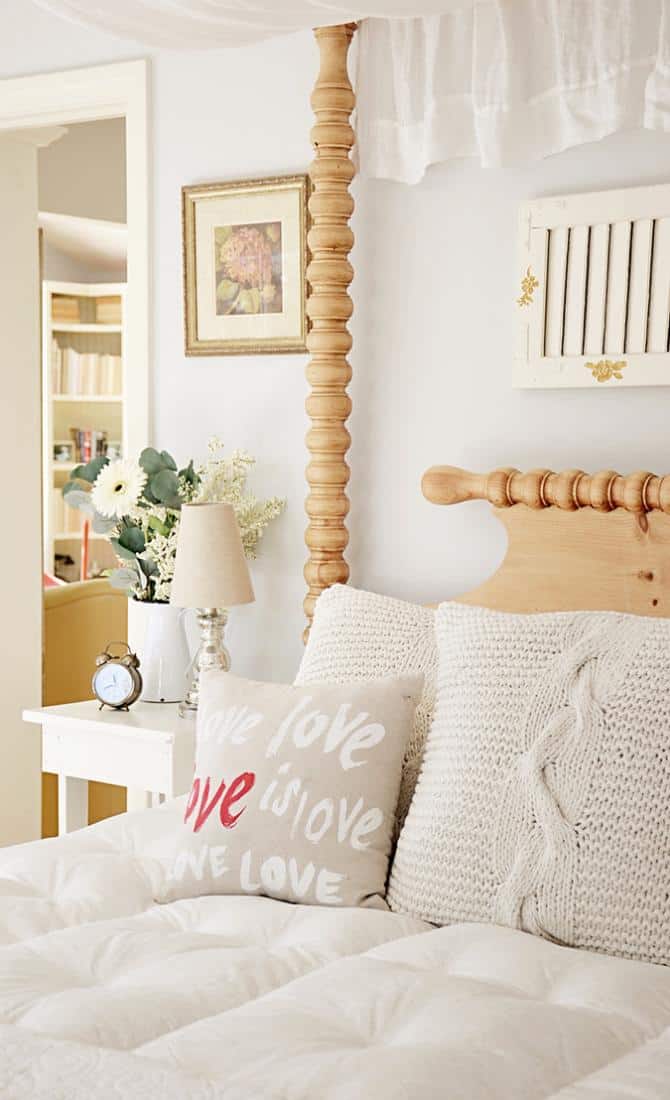 My husband bought the white goose down comforter from Garnet Hill as a Christmas present. It's super cozy, fluffy and warm. I absolutely luv it! It's also filled with a little bit of dog fur…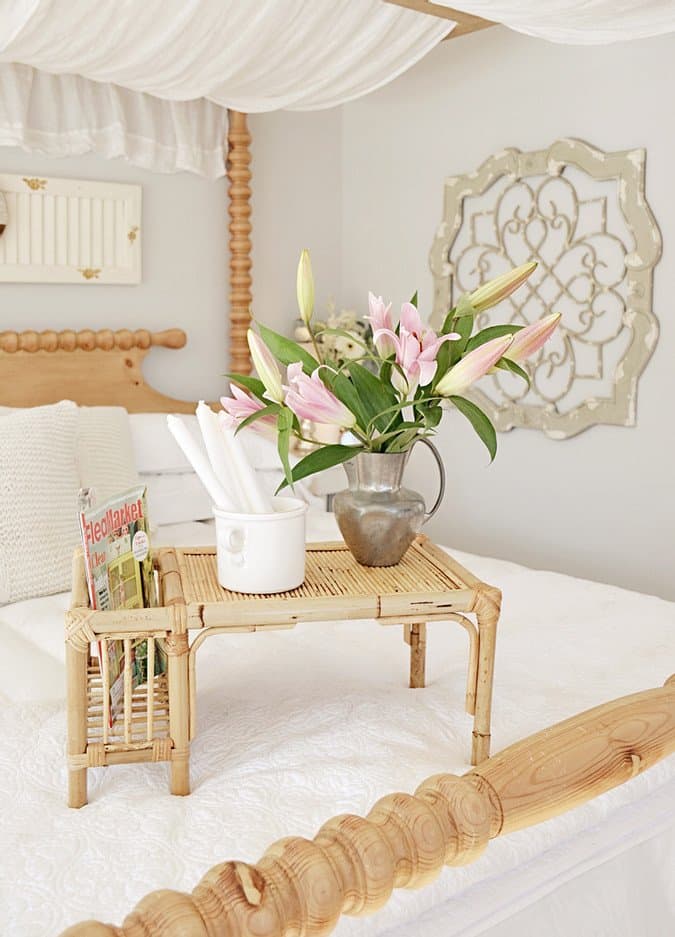 A vintage breakfast tray that I found at a local thrift shop.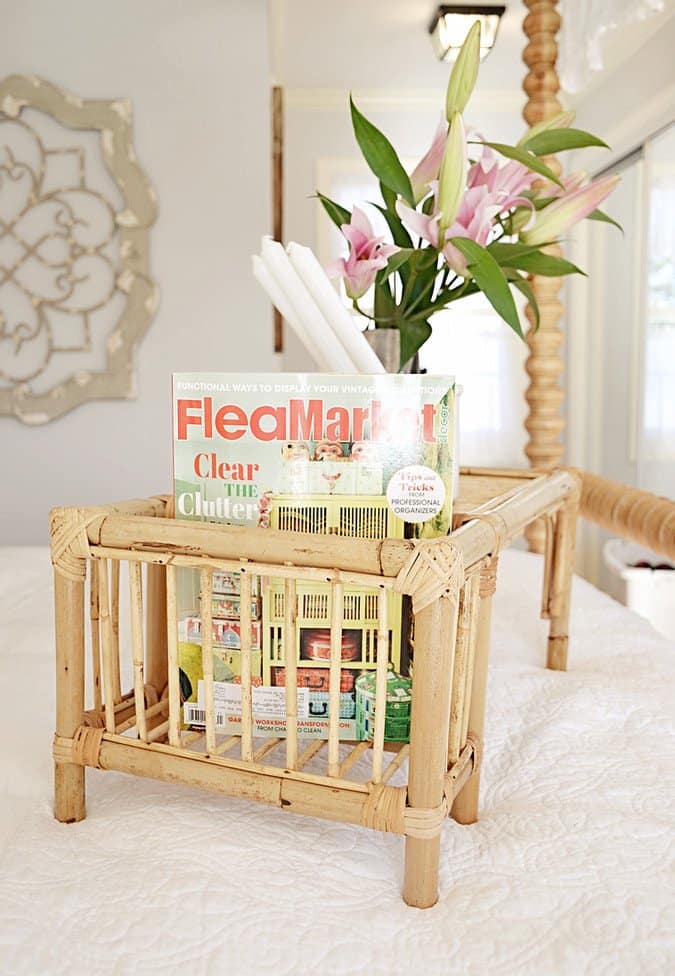 I luv the wooden hearts made by Rustic Occasion. And so excited to be collaborating with them moving forward! Aimee's Etsy shop is filled with such beautiful handmade home accents.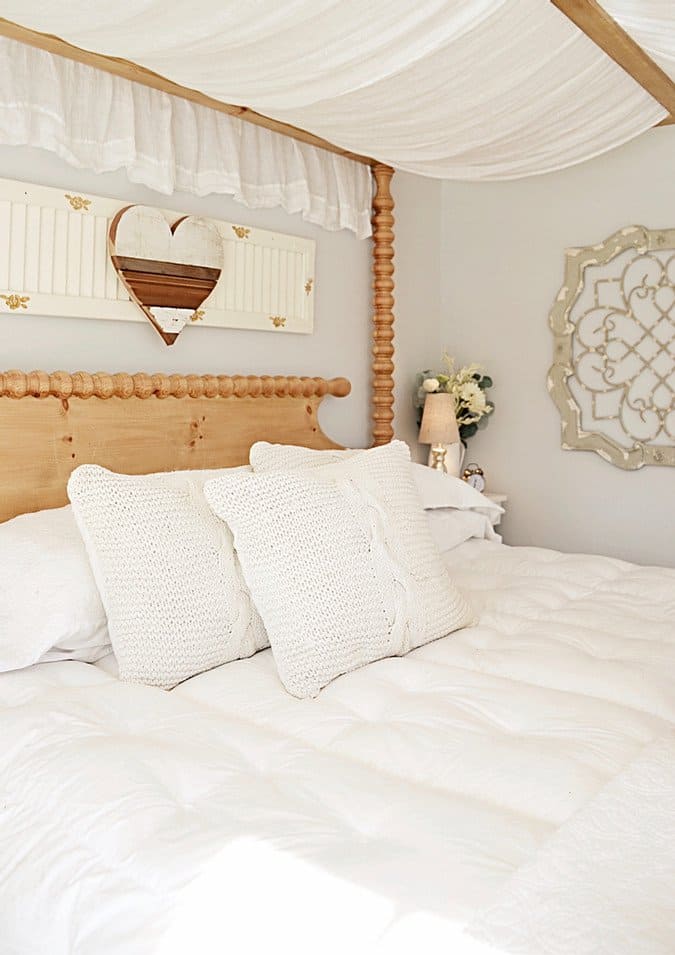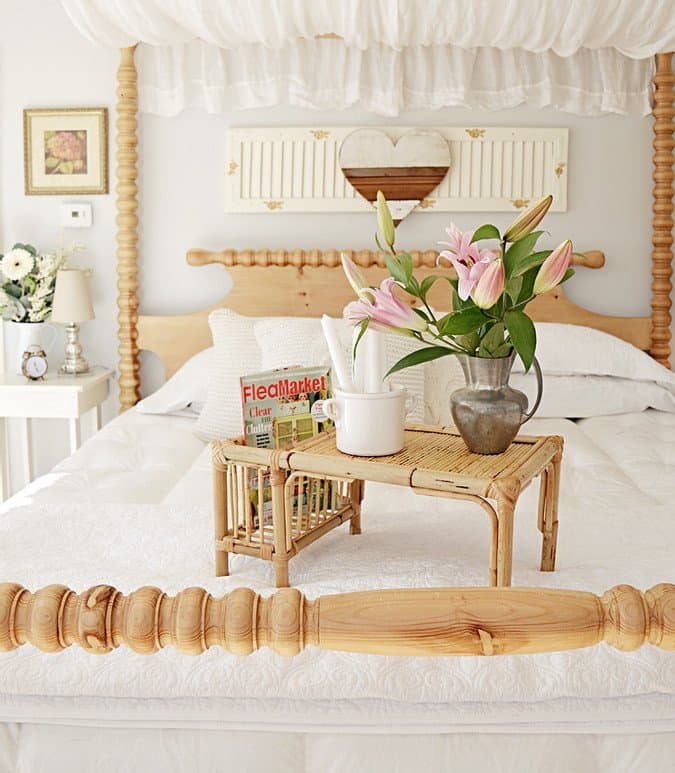 Here is the bed with the Soft Surrounding jute bedskirt, which I luv! The bedskirt adds just the right amount of soft texture for any bedroom.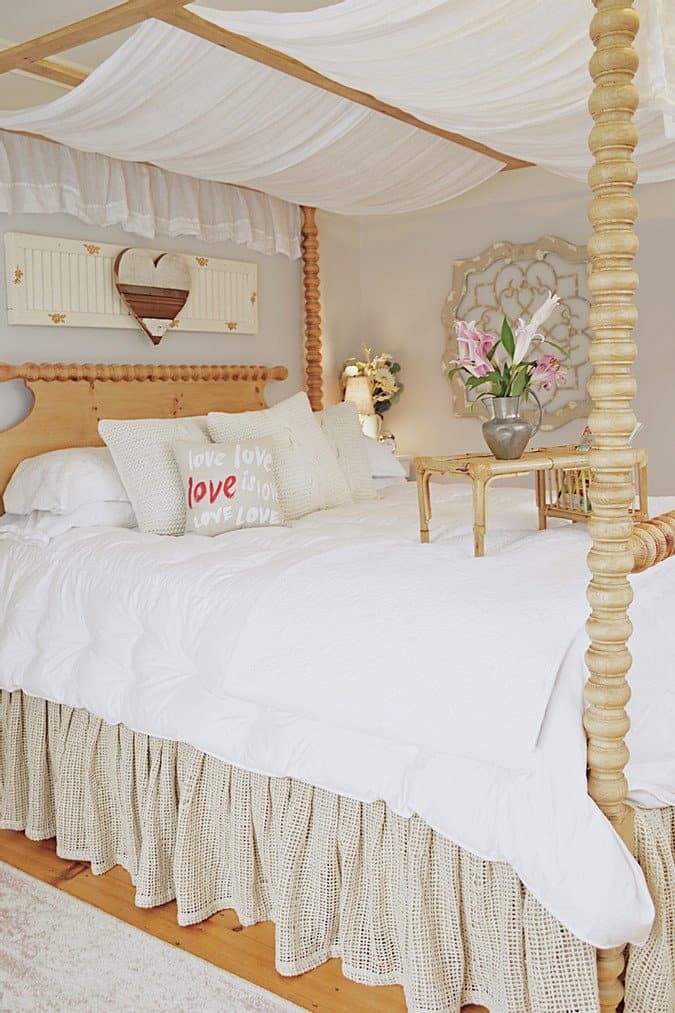 A pair of vintage skis that I painted, over the bureau, adds a little winter Vermont charm.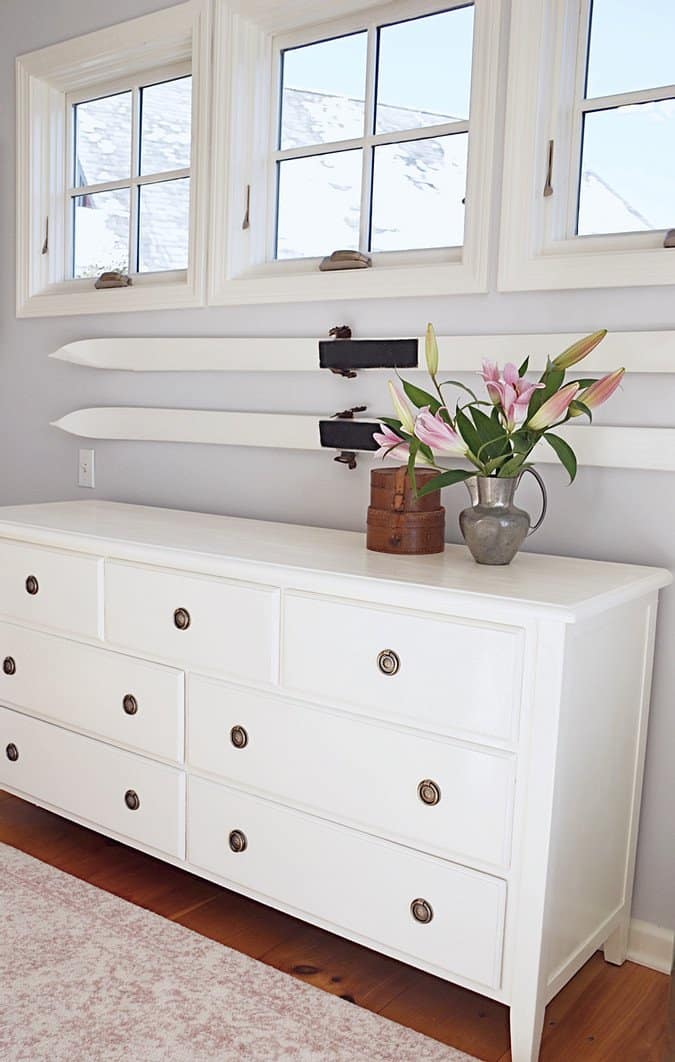 Pin It!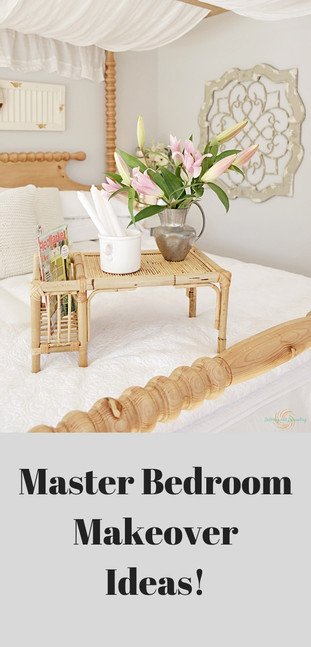 If you like this post, I would luv for you to share it on Pinterest! I've created the above custom pin just for this post! Sharing is Caring!
I would luv to hear from you! Your comments mean so much to me and truly make my day…
Please join me over on Pinterest and Instagram to see more!
Thank you so much for stopping by and I truly hope this brought you some decorating inspiration today!!!!
Styled by Ann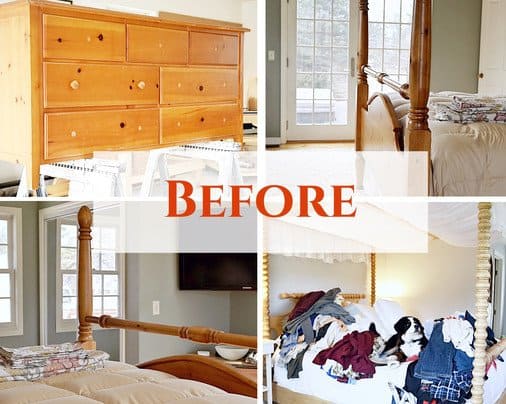 Thanks for the Feature!